Review
ASUS ROG Maximus Z690 Hero Review — getting what you pay for?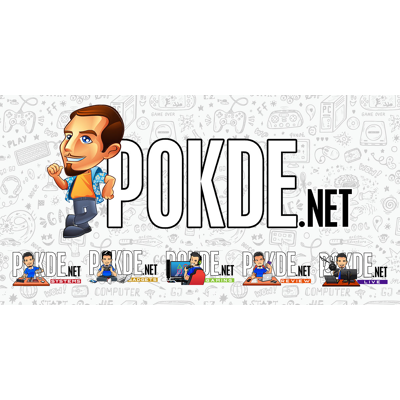 Overview
ASUS drew elements from their other successful product lines to come up with the all-new design language of the ROG Maximus Z690 Hero. The overall aesthetics ends up putting the competition to shame with their traditional designs that looks downright drab when compared to the modern design of the ROG Maximus Z690 Hero. We haven't even talked about the features yet. Q-Latch? Q-Release? Godsends.
Positives
+ ROG Hyper M.2 Card comes included
+ Finally no more driver DVDs!
+ Refreshing new design language makes the competition look boring
+ 60W USB-PD from front panel is interesting
+ Well-cooled VRM and PCH!
+ Q-Latch and Q-Release are must-have QoL improvements
+ Ease to use BIOS and software
+ More convenient layout of buttons and debug for overclocking
Negatives
- Glossy finishes on PCH and I/O shroud are fingerprint magnets
- Only one 2.5GbE LAN port
- Really pricey
The newest Intel Z690 motherboards from ASUS tout a very distinctive design language, and my personal favorite is the ASUS ROG Maximus Z690 Hero. I guess it also helps that it is the most affordable ROG Maximus Z690 motherboard, so that's always a plus. Having used multiple ROG Maximus Hero motherboards in the past, let's see if the ROG Maximus Z690 Hero continues the legacy of its predecessors, offering a nice balance of features, aesthetics and value.
Unboxing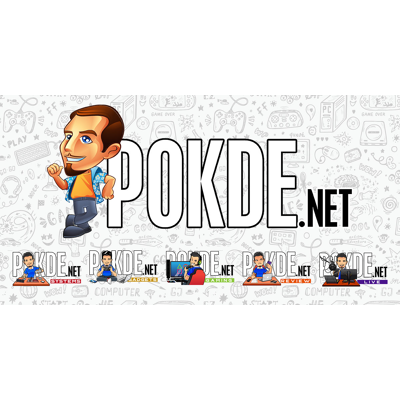 The packaging of the ASUS ROG Maximus Z690 Hero continues the design language that ASUS decided to adopt with the Maximus XIII series. It is quite interesting that they decided to not name this the ROG Maximus XIV though. Perhaps Intel wanted them to feature the Intel Z690 branding more prominently than before? In any case, the cybertext and diagonal lines contrast each other very well, making this the perfect box to keep on a shelf in your mancave after you have completed your build.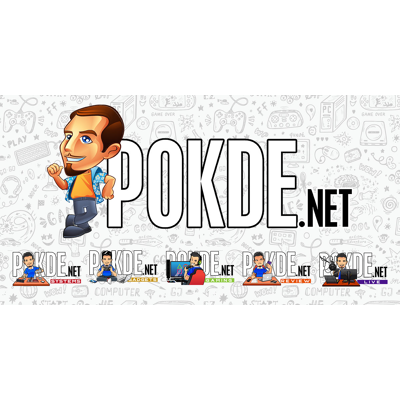 The back of the box is once again reminiscent of earlier ROG motherboards. The highlighted features along with a clear image of the motherboard itself are all presented here, letting you know what you are getting into.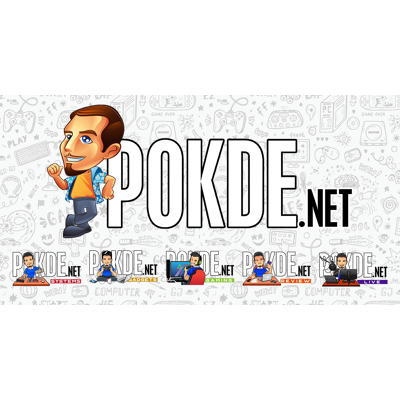 And as with all previous ASUS ROG motherboards, there a sumptuous spread of included cables, accessories and even a graphics card support stand. A pretty nice addition, considering that graphics cards seem to be only growing larger as time passes. And yes, you get a keychain and stickers as the obligatory ROG swag that comes with just about every product from the Republic of Gamers.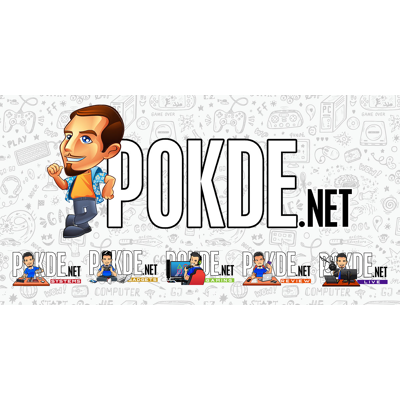 What's new is the ROG Hyper M.2 Card, which is included with the full ROG Maximus Z690 motherboard lineup. While previously the ROG Maximus Hero series didn't come with this, the ROG Maximus Z690 Hero comes with one to give you support for PCIe 5.0 SSDs, while also ramping up the total number of M.2 slots to five. Also, instead of the useless driver DVDs, you now get a thumb drive containing all the utilities and drivers you need. Finally!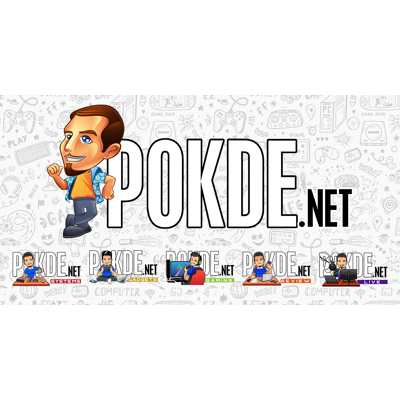 While I do love the expansion options that the ROG Hyper M.2 card brings to the table, I don't know why ASUS decided to print this text on it. It sort of "cheapens" the entire aesthetic… However you will most probably not see it once it is installed in your PC, so it's just me being extra nitpicky here. The thumb drive appears to be clad in an aluminum shell, and also supports USB 3.0, so this is definitely something that will end up being useful, even after you are done with the initial setup. Unlike the driver DVDs which are useless from the get go.
Appearance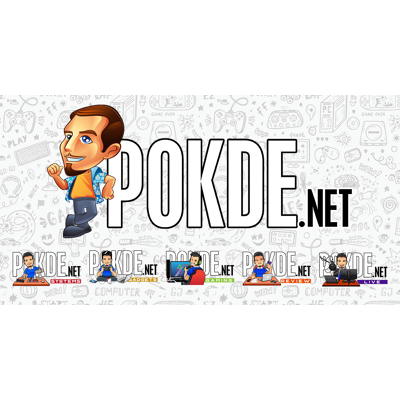 ASUS has clearly went back to drawing board for the ROG Maximus Z690 Hero, and made huge changes to the design. While ROG Maximus XIII Hero was by no means bad looking, the ROG Maximus Z690 Hero seems to borrow from the aesthetics established by the ROG Phone 5 series. Heavy use of diagonal lines and dots help to create a very modern look that just makes every other motherboard vendor's offering look drab and boring in comparison.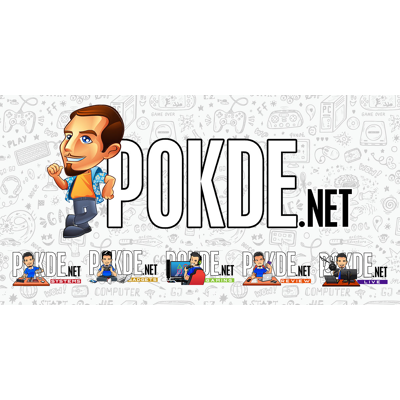 Instead of a large heatsink that also doubles as the I/O cover, ASUS went with something they call the Polymo lighting display, which we will get into in a bit. But fret not, as the overall size of the heatsink appears to be still similar, so it should do its job cooling the VRM pretty well, while also looking absolutely stunning.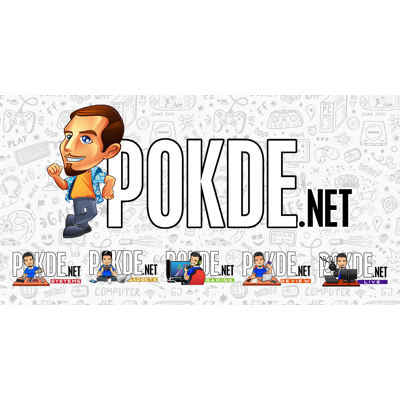 The lower portion of the board is also heavily covered, and the PCH cover is probably the most interesting one I have seen yet. The ROG logo is created by silver metal bumps, contrasting against the glossy plastic. This is definitely  One interesting change coming from the ROG Maximus XIII Hero is that the area beside the ROG logo is actually a part of the PCH heatsink itself, and there are no M.2 slots underneath. Does it mean that ASUS actually found it necessary to use a lot more surface area and mass to cool the Intel Z690 chipset? Or will it just mean that we will see cooler temperatures on the chipset this time around? Well, we will see.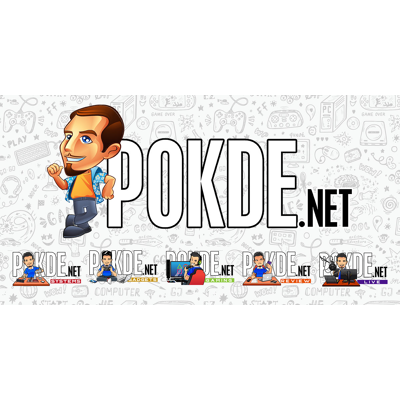 Moving on to the rear of the board, we see a nice smattering of USB-A ports. This is essentially unchanged coming from the ASUS ROG Maximus XIII Hero, with six USB 3.2 Gen2 (10Gbps) ports and two USB 2.0 ports. The ROG Maximus Z690 Hero gets an additional USB-C port that delivers 10Gbps speeds too, in addition to the two Thunderbolt 4 ports. Those who actually make use of the dual LAN ports on the ROG Maximus XIII Hero will have to look elsewhere though, as the ROG Maximus Z690 Hero only comes with a single 2.5GbE port. Last but not least, you get a HDMI port, giving you the ability to use the iGPU when you need to.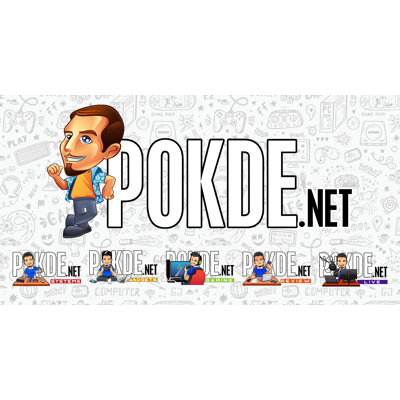 There isn't much to see here, but you might notice the presence of the PCIe redrivers near the PCIe 5.0 slots. ASUS has also adopted SMD DDR5 DIMM slots and PCIe 5.0 slots, which should improve the signal integrity. The other advantage is a slightly cleaner looking rear side, although unlike the ROG Strix motherboards which often have more complex silkscreened designs on the rear side of the board, I doubt anyone will actually actively try to showoff this side of the ROG Maximus Z690 Hero.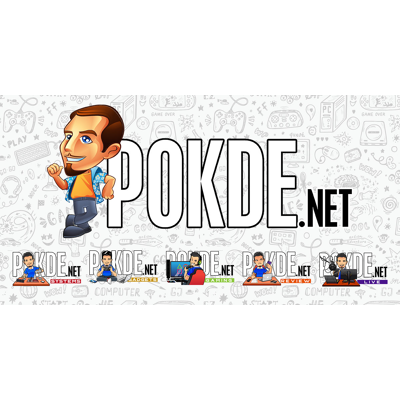 Now, let's talk RGB. Unlike most of the previous motherboards, the ROG Maximus Z690 Hero lacks any form of RGB over the PCH. All of that RGB is now focused on the I/O shroud, which is probably for the better. The PCH is rarely visible when a GPU is installed, and since the ROG Maximus Z690 Hero is targeting the enthusiast market, you will rarely build a system with the ROG Maximus Z690 Hero without a GPU anyway. So yes, I like this design. When the lighting is disabled is off, it has this sleek mirrored finish that blends into the overall dark aesthetic featured across the rest of the board.
I would definitely keep it running though, as it looks downright amazing. The Polymo lighting panel essentially gives you two different visuals in one panel. Seeing it in static images doesn't really do the Polymo lighting justice. It looks a lot better in real life as it transitions between each animation. This gives you a more dynamic look, although one tiny flaw is that it seems that you can't choose one over the either. At least not yet in Armoury Crate. Hopefully this option will be added soon.
The smoothness could also be improved, as it doesn't flow nearly as smoothly as most ARGB lighting. I believe that the complexity of the Polymo lighting might be a reason why we can't get it as smooth, but I am willing to sacrifice a few CPU clock cycles to enjoy smoother transitions.
Specifications
ROG Maximus Z690 Hero
CPU support
LGA1700
12th Gen Intel Core, Pentium Gold, Celeron Processors
Power
1 x 24-pin ATX
2 x 8-pin EATX 12V, ProCool II
Renesas RAA229131 PWM controller (20-phase)
20 x Intersil ISL99390 (90A) powerstage for VCore
1 x Intersil ISL99390 (90A) powerstage for SoC
Chipset
Intel Z690
Memory
4 x DDR5 DIMM, max. 128GB un-buffered memory
Up to DDR5-6400+ (OC)
Multi-GPU Support
2 x PCIe 5.0 x16 slots (no official support for NVIDIA SLI/ AMD CrossFire)
Expansion slots
PCIe 5.0 x16 (x16 electrically – from CPU)
PCIe 5.0 x16 (x8 – from CPU)
PCIe 4.0 x16 (x4, x4/x4 – from chipset)
Storage
6 x SATA 6 Gb/s, supports RAID 0,1,10


Onboard


1 x M.2 PCIe 4.0 x4 – from 12th Gen CPU
1 x M.2 PCIe 4.0 x4 / SATA – from chipset
1 x M.2 PCIe 3.0 x4 – from chipset


ROG Hyper M.2 Card


1 x M.2 PCIe 5.0 x4 – when connected to CPU PCIe lanes
2 x M.2 PCIe 4.0 x4 – when connected to chipset PCIe lanes
Network
Intel Wi-Fi 6E AX210
1 x Intel I225V 2.5GbE LAN
USB

Rear I/O:


2 x Thunderbolt 4 Type-C
1 x USB 3.2 Gen2, USB-C
6 x USB 3.2 Gen2, USB-A
2 x USB 2.0


On-board headers:


1 x USB 3.2 2×2 Type-C (20Gbps)
2 x USB 3.0 (5Gbps) (2 ports each)
2 x USB 2.0 (2 ports each)
Audio
ROG SupremeFX
Realtek ALC4082 CODEC
ESS SABRE9018Q2C DAC amp
5 x gold-plated audio jacks (rear)
1 x Optical S/PDIF out
1 x front panel audio connector
Display output
1 x HDMI (4K60)
2 x Thunderbolt 4
Other onboard connectors
1 x CPU fan header
1 x CPU_OPT fan header
1 x AIO Pump fan header
4 x Chassis fan headers
1 x Water Pump+ fan header
1 x Waterflow sensor
1 x Water In header
1 x Water Out header
1 x RGB headers
3 x ARGB Gen 2 headers
1 x TPM module connector
1 x Temperature sensor header
Overclocking features
Q-LED debug LEDs
Q-CODE POST code LED readout
BIOS Flashback button
On-board power button
FlexKey button
ReTry button
Clear CMOS button
Included accessories
User's manual
Support USB drive
ASUS WiFi moving antenna
ROG Hyper M.2 Card
2 x M.2 screw package for ROG Hyper M.2 Card
1 x ARGB extension cable
1 x RGB extension cable
4 x SATA 6Gbps cables
1 x M.2 Q-Latch set
2 x M.2 Q-Latch for M.2 backplate
1 x M.2 rubber
Q-connector
ROG Graphics card holder
ROG stickers
ROG thank you card
ROG key chain
Form factor
ATX (30.5 x 24.4 cm)
Test System
A Closer Look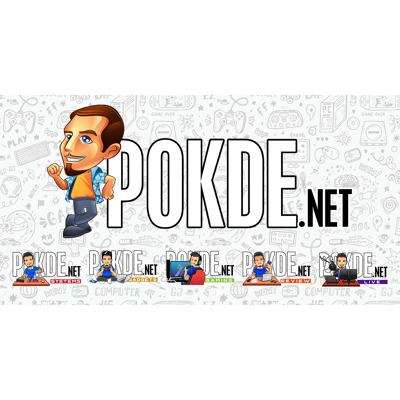 As much of the board hidden away under the heatsinks and sexy I/O shroud, we will have to take it apart to get a closer look at what the ROG Maximus Z690 Hero offers. One thing worth mentioning is that just about everything on the ROG Maximus Z690 Hero is metal, except for the cover over the Polymo lighting panel. Even the branding on the PCH heatsink is actually made of a thin sheet of metal with a glossy coating over it.
VRMs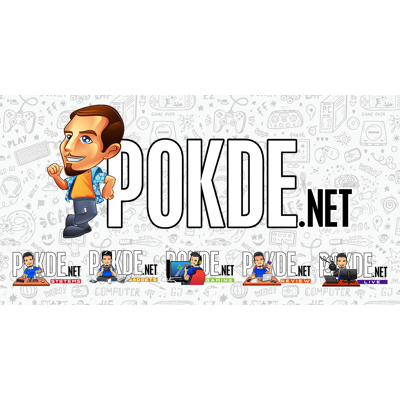 Instead of the curvy lines that we saw with the ROG Maximus XIII Hero, we have some flat, no-nonsense design here. Probably it is meant this way, so that it doesn't draw your attention away from the Polymo lighting panel. In any case, the heatsink actually extends under the Polymo panel, which means that there's literally more to the heatsink than meets the eye.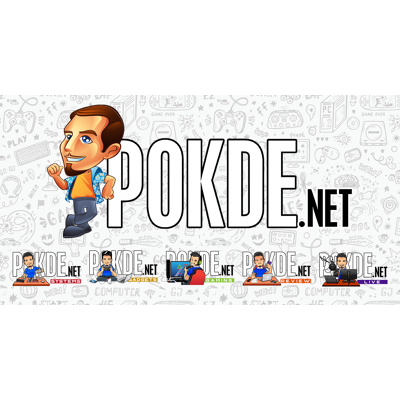 Under the heatsink we find a total of 21 Intersil ISL99390 powerstages. These are pretty familiar, with them being used in quite a number of competitor boards before making their way into ASUS' lineup. This is set up in a 20+1 powerstage configuration. Instead of having 20 direct phases to the CPU, you get what's essentially an extremely beefy 10-phase VRM for the Vcore, with two of these 90A ISL99390 powerstages per phase. In total, you would be looking at 1800A of power, which is just plenty of power, even if you plan on breaking some records with your CPU under some exotic extreme cooling solutions.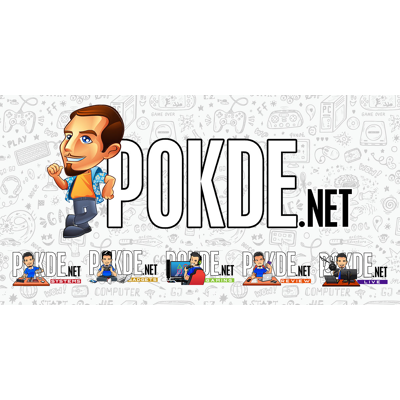 While earlier ASUS ROG boards relied on the Teamed Power Architecture used PWM controllers that could handle fewer phases, the fact that ASUS still decided to continue using this configuration here is definitely a bit more peculiar when the RAA229131 PWM controller. This controller is capable of handling 20 direct phases, so this is probably a waste of this powerful controller. This is a rather new controller, but it is apparently used in many of the other Intel Z690 motherboards as well, so ASUS might have had to use this controller over their other existing controllers.
Audio
Not much has changed in the way of audio for the ROG Maximus Z690 Hero. It shares the same Realtek ALC4082 codec mated to an ESS SABRE9018Q2C DAC amp to improve the sound output. ASUS also used Nichicon caps which are quite highly regarded in the audiophile world. All of the audio circuitry is separated from the rest of the board, preventing interference from turning up as noise in the output.
Storage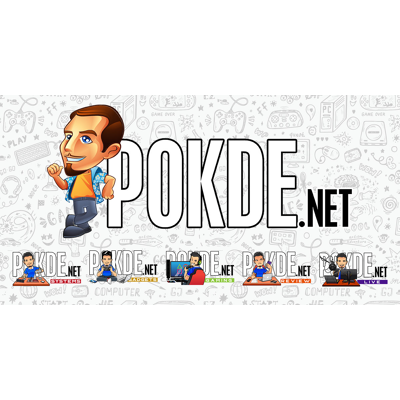 The storage situation on the ROG Maximus Z690 Hero is definitely a bit more interesting than previous generations of Intel motherboards, thanks largely in part to the ROG Hyper M.2 Card that comes included. This card allows you to use a PCIe 5.0 x4 SSD if you are willing to run your graphics card at PCIe x8, which is definitely something to look forward to if you find PCIe 4.0 SSDs to somehow bottleneck your PC experience.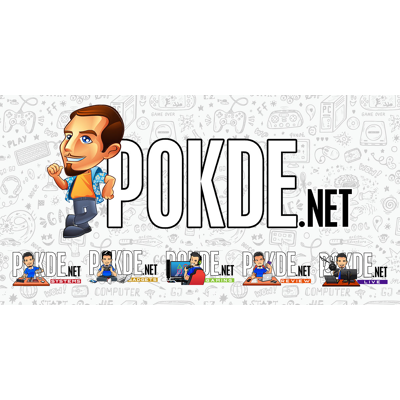 One thing worth keeping in mind is that the ROG Hyper M.2 Card can only let you use one PCIe 5.0 x4 SSD, as the second slot will end up disabled if you plug it into a PCIe slot that's connected to the CPU. If you connect it to the lowest PCIe slot that's powered by the chipset, you can use two PCIe 4.0 SSDs, giving you support for a grand total of four M.2 PCIe 4.0 x4 SSDs and one M.2 PCIe 3.0 SSD. The fastest configuration possible will be one PCIe 5.0 x4 SSDs, two PCIe 4.0 x4 SSDs and one PCIe 3.0 SSD. I kinda doubt anyone will need that many fast SSDs, but if you want, you can.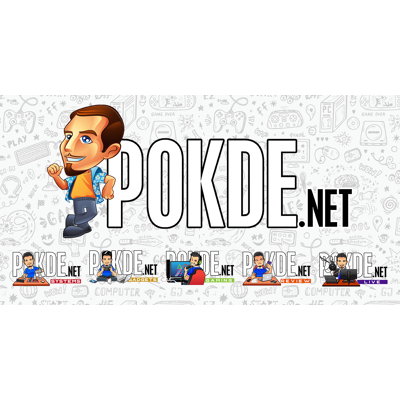 For more traditional storage options, you have the six SATA ports. Flanking the six SATA ports are two 90°-angled ports that seem to have been carried over from the ROG Maximus XIII Hero. Earlier ROG Maximus Hero boards usually came with a single USB 3.0 header, so I am glad to see that this gets carried over to the ROG Maximus Z690 Hero.
Connectivity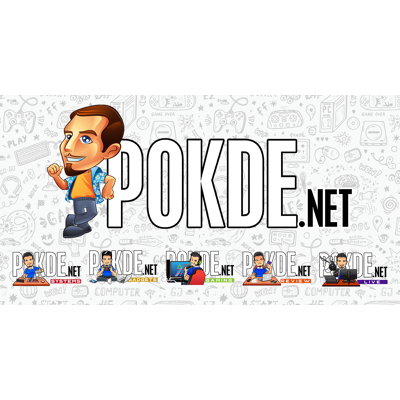 Along the same vein, we have a USB 3.2 Gen2x2 header, which gives you 20Gbps speeds on your front panel. I am not sure why this isn't angled, as it would have been really good for cable management, since the cable for the USB-C headers are actually quite thick and difficult to bend. Beside it is a 6-pin PCIe power connector. Instead of just providing extra power for the PCIe slots, this enables 60W USB-PD and Quick Charge 4+ support for the USB-C port on your case. It is optional to plug it in, and if you decide to not use it, you can still get 27W out of this USB-C header. I am not exactly sure if all cases with a USB-C port on their front panels are designed for 60W power delivery, but if yours is, this will let you charge everything from smartphones to even laptops. Pretty cool.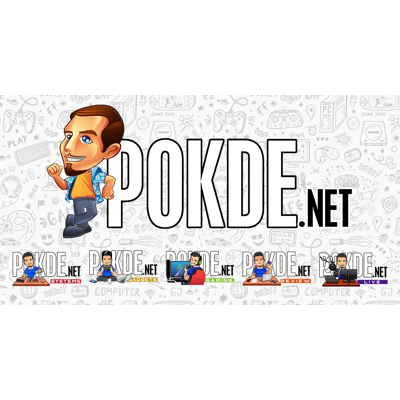 Now moving on to the rear I/O, we get the Intel JHL8540 Thunderbolt 4 controller. There are also multiple USB 3.2 Gen2 redrivers here, along with a ASM1543 mux to handle the USB-C port. There's also a USB-PD controller here, which should be handling additional power delivery to the USB-C ports on the rear panel.
Interestingly enough, the packaging of the ROG Maximus Z690 Hero indicated that this board can come with either the Intel Wi-Fi 6E AX210 or AX211 adapter. We got the Intel Wi-Fi 6E AX210 with our sample. In any case, the only difference is that if you got the Wi-Fi 6E AX211 adapter, you can't transplant it to a non-Intel motherboard due to it being a CNVio2 module, unlike with the Intel Wi-Fi 6E AX210, which is a universal M.2 PCIe WiFi adapter.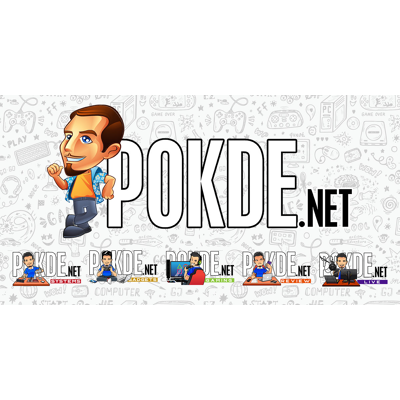 In case you are wondering where the Intel I225-V 2.5GbE NIC is located, it is actually on the back of the board. I guess the front side was just too jam-packed to fit this in there?
Performance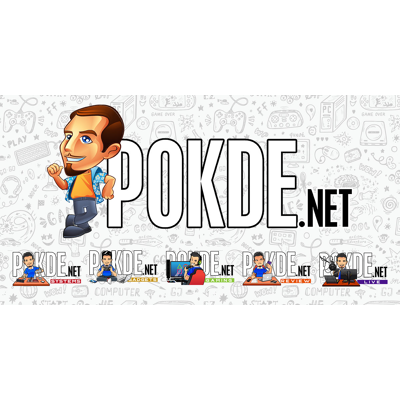 The highest temperatures we saw from the VRMs were just 57°C, while handling the Intel Core i9-12900K pulling an average of nearly 226W over 30 minutes, with a peak of up to 261W. I do believe that this is a pretty good result, and there's definitely plenty of room to drive even more power to the CPU, provided you can cool it. With our test system already using the ROG Ryujin II 360, the next step up is probably exotic cooling, or maybe if Intel decides to revisit TEC cooling again for the 12th Gen Intel Core generation.
My sample here also seems to have a strip of thermal pads missing where it should be contacting the inductors on the row above the socket. I am not sure if this was intentionally left out or I was just unlucky, but I will be adding some there when I can get my hands on some thermal pads.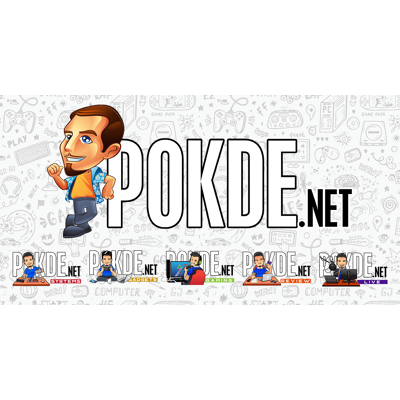 Meanwhile the PCH is also running pretty cool. Unlike the ROG Maximus XIII Hero, the PCH runs under 66°C at all times. I guess ASUS learned their lesson after the ROG Maximus XIII Hero, which saw its Intel Z590 chipset hit 80°C while doing practically nothing. The sizeable heatsink probably really helps. I kinda wish that ASUS made deeper grooves into the heatsink for more surface area, but it might also be counterintuitive to add more surface area, as it might expose the heatsink to more waste heat from the graphics card.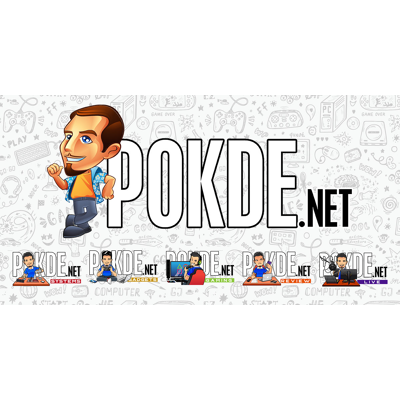 Speaking of which, ASUS may have already thought of that. The PCH heatsink is actually made up of a thin metal sheet stuck on the actual heatsink itself. This might have provided additional isolation from the heat coming from a graphics card exhausting hot air above it. Pretty interesting design decision, when it might have been more cost effective to just mill the entire thing out of a single metal block.
User Experience
Build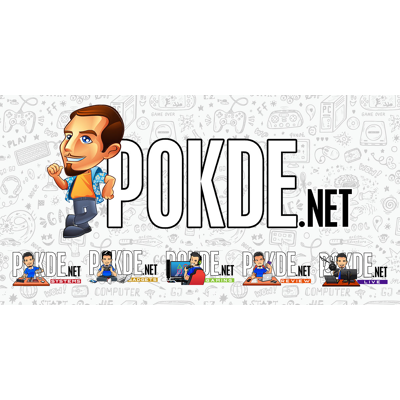 The ROG Maximus Z690 Hero is a standard ATX motherboard, so as long as your case fits ATX motherboards, you won't have any issues. But ASUS definitely made some huge improvements to the ROG Maximus Z690 Hero to make it much easier for enthusiasts to upgrade and swap out hardware, essentially making it the perfect platform for enthusiasts and also reviewers, like yours truly.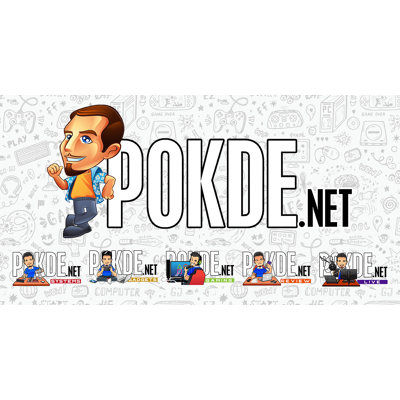 Let's start off this section with one of the biggest quality-of-life improvements ever: PCIe slot Q-Release. If you have ever tried to remove a graphics card from your build, chances are you were forced to squeeze a ruler or other thin objects to unlatch your graphics card. This is especially a problem with graphics cards that have thicker backplates. But that won't be an issue with the ROG Maximus Z690 Hero, as you get this fancy little button to actuate the PCIe clip for the main PCIe slot. This means that you won't have to damage the PCIe latch to swap out your graphics again!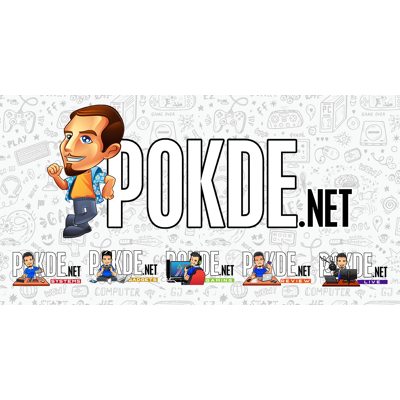 Swapping out SSDs is also easier now with the M.2 Q-Latch. Instead of the tiny screws that will miraculously disappear when you drop them, you can secure your M.2 drives with the Q-Latch that turns around and latches onto the end of your SSD. When you want to remove your drive, you just twist it the other way. Once again, a really ingenious improvement by ASUS.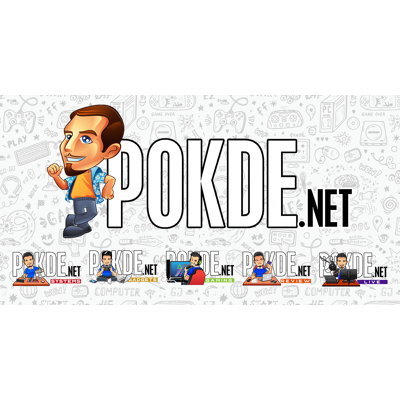 Another rather interesting decision by ASUS is also to support LGA1200 mounting holes across their Intel Z690 lineup. This essentially means that you can use your coolers dating back as far as the LGA1156 days, since Intel has used the same mounting holes from the LGA1156 socket, all the way up to the LGA1200 socket. There's the caveat that some of the older coolers might not work perfectly, but at least you have the option to try and see if it works before going out to buy a new cooler, like you would have to with the Intel Z690 motherboard from other vendors.
BIOS
These here are your basic overclocking settings, all laid out in the Extreme Tweaker menu. XMP, multiplier, frequency adjustments and voltages are all available here. One nice touch is the fact that if you are approaching dangerous voltages, the voltage will change color from white, to yellow, pink and finally red. As this is the first Intel 7 processor I have played with, I kept it pretty safe. Not like I could push much higher voltages anyway with the cooling I have.
There are also more in-depth toggles, including more memory overclocking settings, the full suite of controls for the DIGI+ VRM to tweak the power delivery to your processor and RAM. There's also AI overclocking, with a pretty nice amount of adjustability to help you squeeze more performance out of your processor without too much effort.
Along with the other settings that you can use to enable or disable the vast array of onboard devices, there's a toggle to enable PCIe Gen 5 Redriver Driving to optimize performance for PCIe 5.0 SSDs. I am not exactly sure what's the difference between enabling and disabling it though, as I don't have a PCIe 5.0 drive to test anyway. Another interesting thing I noted was tahat the ROG Maximus Z690 Hero can communicate with the fan controller hub thingy that's included with the ROG Ryujin II 360 to provide a fan speed readout. However it doesn't give you the option to control the fans and pump speeds. I wish that it was able to do that, just so I can skip installing Armoury Crate on my bench systems.
I quite like these two last bits, as they are just tiny QoL improvements. Instead of having to dive deep into the settings to enable Resizable BAR, ASUS added a toggle along the top of the UI. There's also MemTest86 baked in here, so you don't need to create your own bootable USB drive to test your memory stability. Quite a nice touch for an enthusiast-oriented board. And the FlexKey adjustments let you decide what you want to do with it, instead of just limiting you to its default function as a reset button. Pretty nice.
Overclocking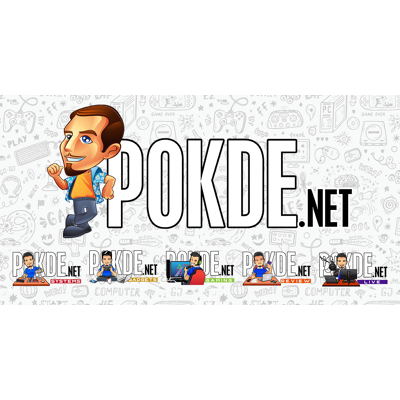 While previously ASUS placed a ReTry button on the bottom edge of the motherboard, this time it is right up there along the other onboard buttons available on this motherboard. Essentially this tiny change makes this upper right corner is the de facto "overclocking corner", with the power, FlexKey, ReTry buttons and also the Q-CODE POST code readout and Q-LED debug LEDs all located here. Pretty neat. As mentioned earlier, the FlexKey can be reconfigured as needed, with the best option being to assign it as a Safe Boot key to come back from failed overclocks.
As it stands, we managed to take our Intel Core i9-12900K to 5.2GHz without breaking a sweat, and the memory's DDR5-5200 XMP profile was enabled without a hitch. The experience of overclocking on the ROG Maximus Z690 Hero is just like the boards before it, thanks to the very familiar BIOS interface and multiple ways of recovering from a bad overclock.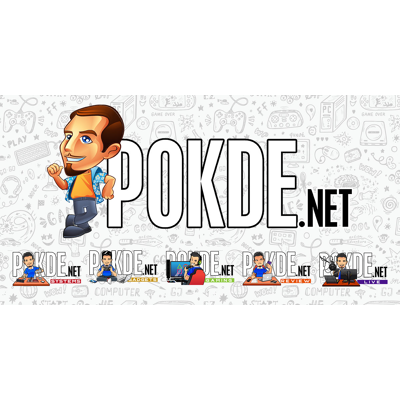 For those of you who remember, you might have noticed that several previous ASUS ROG motherboards came with a dedicated Safe Boot button, but I guess this is a reasonable way to cut back on some of the clutter on boards like the ROG Maximus Z690 Hero which aren't exactly intended for extreme overclocking, unlike the ROG Maximus Apex series. The ROG Maximus Z690 Apex does come with a dedicated Safe Boot button, along with plenty of other options and settings for pro overclockers to break world records.
Software
Armoury Crate has matured quite significantly since the last time I reviewed a motherboard, and now offers additional options for monitoring and even AI overclocking. Speaking of additional options, the Polymo lighting comes with three exclusive modes, Matrix, Pouring Rain and Spark. Alternatively, there's the standard Aura Sync modes. And last but not least, Armoury Crate lets you update your drivers and even check for the latest BIOS to ensure that your system is up to date.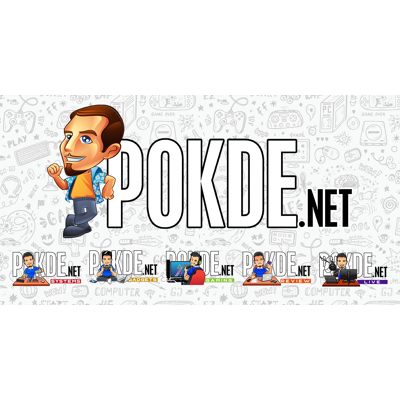 Other ROG software that's include is GameFirst VI that can work with ASUS routers to prioritize packets to your ROG system, as well as the ROG-themed CPU-Z. The latter is probably just a flex, as there are much better monitoring software out there, but hey, it's ROG-themed. You also get a copy of AIDA64 Extreme, which will provide you with more in-depth monitoring as well as benchmarks.
Conclusion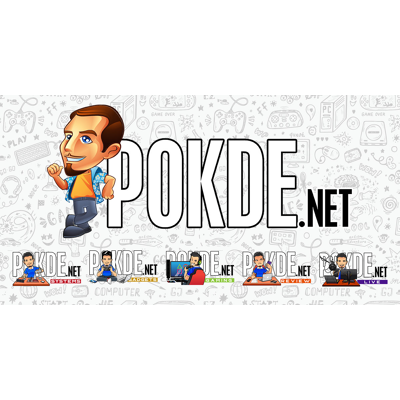 While the ROG Maximus XIII Hero was already pricey enough to make my eyes water, the ROG Maximus Z690 Hero is enough to make my eyes bleed. At RM3105, the ROG Maximus Z690 Hero breaks the RM3000 barrier, making it much harder for me to recommend for most gamers. Don't get me wrong, I really love the new design language, the PolyMo lighting is fantastic and the convenience of the Q-Release and Q-Latch are definitely way ahead of the competition.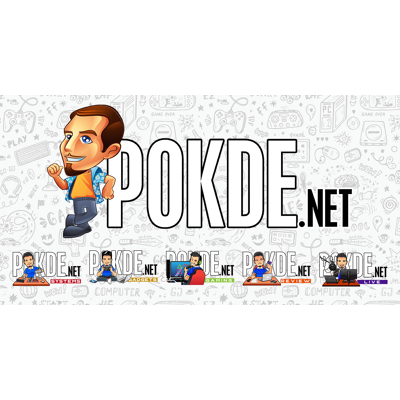 Thunderbolt 4 ports and 60W USB-PD from the front panel header are also stuff you will be hard-pressed to find on the more affordable boards from the competition, with the latter being exclusive to the ROG Maximus Z690 boards, as far as I am aware. Many enthusiasts also swear by the ASUS UEFI BIOS interface, and I do agree with them. It is more streamlined that what I have seen from the other major motherboard makers. Then you get on to the fact that the competition's boards also look way, way blander. In a way, you do get what you pay for. But man, RM3000 for a motherboard…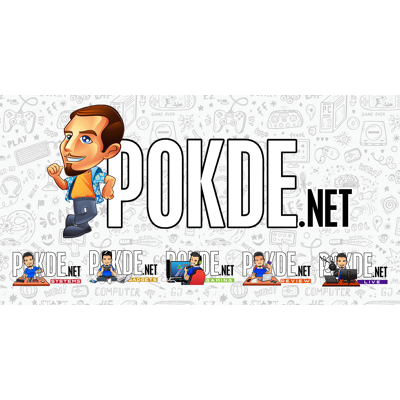 Our thanks to ASUS for sending us the ROG Maximus Z690 Hero for review.