Experience JOI for yourself at these locations and score yourself some cool merchandise!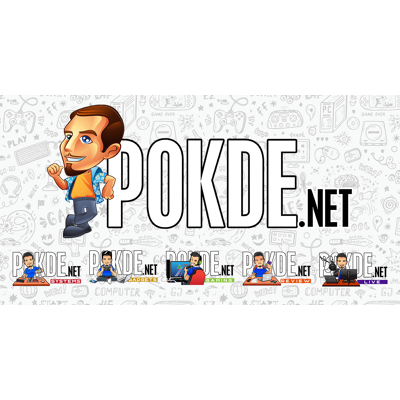 JOI's lineup of products powered by Intel® offer a pretty wide variety of form factors to satisfy everyone. Whether you need a tablet or a 2-in-1 convertible laptop, JOI has got something for you. This week JOI is also inviting you to experience their lineup at these select locations and you can walk away with exclusive merchandise like notebooks or powerbanks.
The date and locations are as follows:
15th – 18th April – Persidangan Pengurusan Pendidikan Majlis Pengetua Peringkat Kebangsaan, Syuen Hotel, Ipoh
18th April – GLOO, AEON MidValley
20th April – GLOO, AEON Kinta City
At these locations, you can get a feel of the following JOI devices powered by Intel:
JOI 10 Flip (2018)
If you are in the market for an entry-level tablet, the JOI 10 Flip (2018) is what you are looking for. The tablet features a large 6500 mAh battery life that will offer over four hours of video playback thanks to an efficient Intel® Atom® x5 Z8350 chipset under the hood. The JOI 10 Flip (2018) also offers support for the JOI Active Pen which will allow you to experience the natural joy of writing on the 10.1″ HD IPS multi-touch display. The tablet weighs just 522g, so you can easily carry the JOI 10 Flip (2018) anywhere you go.
Find out more about the JOI 10 Flip: https://www.joi.com.my/JOI10Flip
JOI 11 Pro
The JOI 11 Pro is an upgrade over the JOI 10 Flip by offering a higher resolution 10.8″ FHD IPS multi-touch display and more RAM. It also comes with Windows 10 Pro out of the box, thus giving you more features that Windows has to offer. The battery in the JOI 11 Pro has also been upgraded to 8400 mAh, thus promising even longer battery life. With greater power does come a greater weight though, with the JOI 11 Pro tipping the scales at 700g.
Find out more about the JOI 11 Pro:  https://www.joi.com.my/JOI11Pro32GB | https://www.joi.com.my/JOI11Pro64GB
JOI Book 150
The JOI Book 150 sports a conventional laptop form factor but with a not-so-conventional ultra thin design. It measures just 14mm thin and weighs 1.35kg light. Further increasing the portability of the JOI Book 150 is its 14.1″ FHD IPS display which has narrow 3mm bezels for the highest screen-to-body ratio in its price segment. Specs-wise, an Intel® Celeron® N4100 powers the JOI Book 150 with 4GB LPDDR4 RAM on tap for fluid performance. There's also support for M.2 SATA SSDs up to 512GB and microSD card storage expansion if you need more space.
Find out more about the JOI Book 150: https://www.joi.com.my/JOIBook150
JOI Book Touch 300
This is JOI's latest offering. It's a 2-in-1 convertible laptop with an Intel® Celeron® N4000 under the hood. JOI threw in a 13.3″ FHD IPS touchscreen display here, enabling more ways of interacting with the laptop. The JOI Book Touch 300 weighs just 1.54kg and measures just 15.6mm thin, making it one of the thinnest and lightest in its class. It even has a fingerprint scanner to make logging in a seamlessly quick experience.
Find out more about the JOI Book Touch 300: https://www.joi.com.my/JOIBook300
You should definitely head over to the four locations listed above to check them out, and who knows, you might find the perfect one for yourself!
Pokdepinion: Always love to try out my stuff before buying them… And there are freebies, so why not?