Review
ASUS ROG Zephyrus G14 (2021) Review — when the best gets better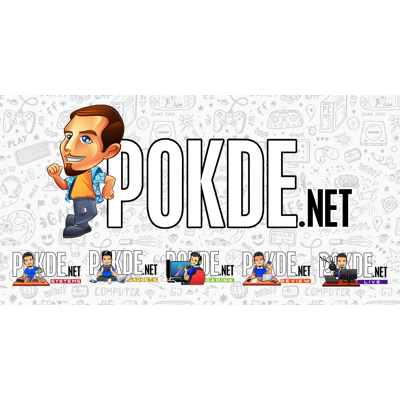 Overview
The ROG Zephyrus G14 is probably one of my favorite laptops of all time, and this year ASUS upgraded the hardware within while keeping most of the formula the same. There's more iridescence, a splash of blue to spice up the design, but it is not like the ROG Zephyrus G14 2021 needs them.
2 Years Global Warranty (1st year with Perfect Warranty)
Positives
+ Still looks mindblowingly sexy
+ AMD Ryzen 9 5900HS + RTX 3060 offers plenty of punch for such a small laptop
+ Good cooling performance for such a small laptop!
+ Decent battery life
+ Really portable, especially considering the performance on tap
+ WQHD 120Hz display is a treat to behold
+ Great sound
Negatives
- Could probably do with a webcam
- Center portion of the keyboard can get toasty
- Could do with a card reader
Ah, the ASUS ROG Zephyrus G14. The laptop that appears in my wet dreams… The last-gen version packed a potent AMD Ryzen 9 4900HS and the GeForce RTX 2060 into a svelte 14″ body, and I was already absolutely smitten. This year, they refreshed it and threw in the Ryzen 9 5900HS and the GeForce RTX 3060, while applying tiny changes across the deck. Can the ROG Zephyrus G14 2021 live up to its legacy? Well, let's find out!
Unboxing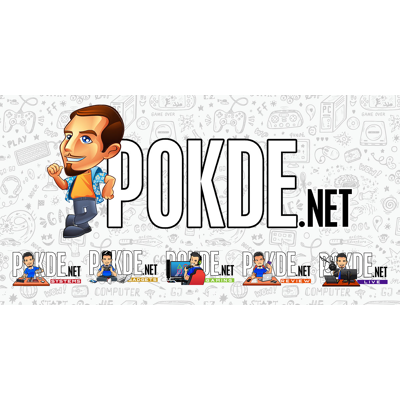 The ROG Zephyrus G14 2021 comes with a pretty extensive set of accessories. You get a laptop sleeve included with the ROG Zephyrus G14 2021, instead of the usual laptop bag. As with most ROG Zephyrus laptops, you also get two power adapters: the primary 180W power adapter that lets you take advantage of the full performance of the ROG Zephyrus G14 2021, and a more compact 100W USB-PD adapter for when you are on the go.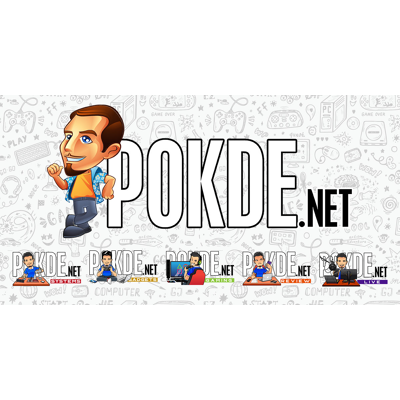 The size difference between the two chargers is pretty stark, with the USB-PD adapter being half the size of the standard 180W one. This definitely contributes to making an already portable laptop even more portable, which is always good.
Appearance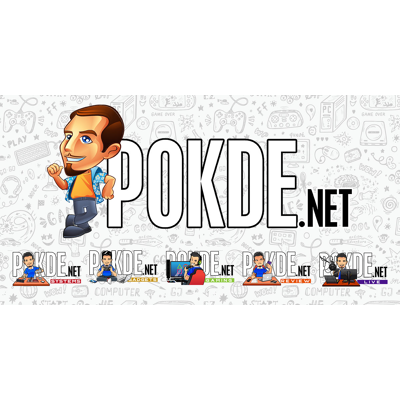 The ROG Zephyrus G14 2021 is as sexy as ever in white, or Moonlight White as ASUS calls it, with there being only one tiny change: the ROG emblem is now lasered onto a chromed blue sliver of metal, rather than the warmer chromed finish of last year's ROG Zephyrus G14. The Moonlight White finish is still as clean as ever, with half of it covered by the thousands of holes. Behind the holes, you have the LEDs that make up the AniMe Matrix panel. More on that later.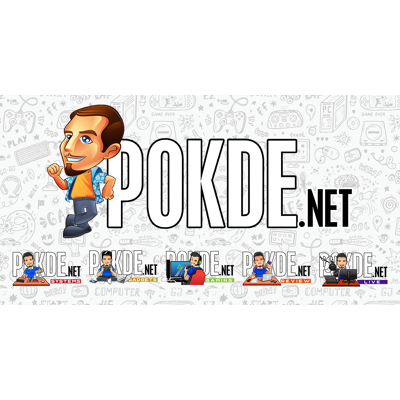 At the rear end of the laptop, you have the Zephyrus branding emblazoned between the two very aggressively slanted vents. The vents actually end up being blocked by the lid when the laptop is fully opened, which means that the heated air will get blasted onto the lower bezels of the display.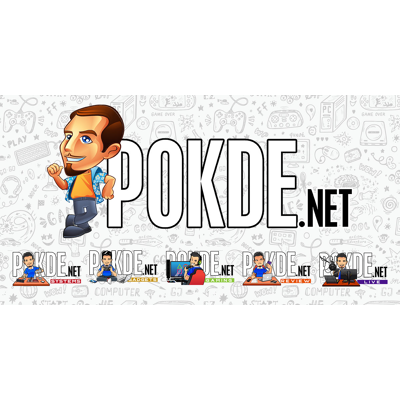 Speaking of bezels, you can see that they aren't as thin as the likes of the ROG Zephyrus M16, and there's still no webcam above the display. The keyboard deck is finished in silver, as is the keyboard itself. For those who fancy their RGB, the ROG Zephyrus G14 2021 is not the laptop to get. All you get is white backlighting, which I do commend ASUS for. Why did they go with teal backlighting for the TUF Dash F15's keyboard still baffles me to this day.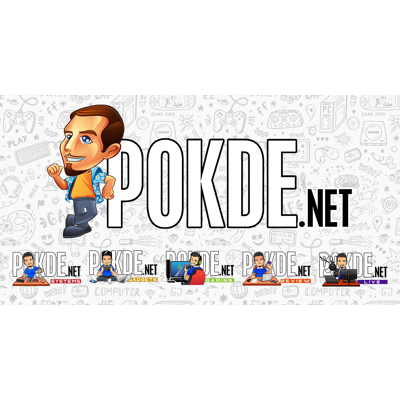 The underside of the ROG Zephyrus G14 2021 is finished in silver too, with matching gray rubber feet. There are vents over the fans, as well as over the center of the laptop, which is presumably for the cooling of the SSD and memory modules. And closer to the front edge we have two more grilles, which are for the speakers.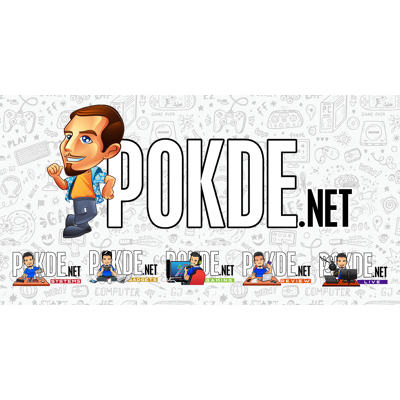 And this is a quick look at the ROG Zephyrus G14 2021's AniMe Matrix panel. If you thought the rest of the laptop was not fancy enough, this will definitely seal the deal. It's entirely customizable, with 1215 individual LEDs making up half of the lid here, you literally have control over half the ROG Zephyrus G14 2021's overall aesthetics. What you decide to put on the AniMe Matrix will determine the overall design of your laptop.
ROG Zephyrus G14 2021 Specifications
Processor
AMD Ryzen 9 5900HS, 8C/16T @ 3.1GHz (Boost up to 4.5GHz), 35W TDP, 7nm
RAM
16GB DDR4-3200 (8GB on-board + 8GB SO-DIMM), dual-channel
GPU
AMD Radeon Graphics
NVIDIA GeForce RTX 3060 6GB GDDR6, 60W (80W with Dynamic Boost 2.0)
Storage
1TB Samsung PM991a M.2 PCIe 3.0 x4 NVMe SSD
Software
Microsoft Windows 10 Home
NVIDIA Studio Driver 471.96
Radeon Software
Armoury Crate
MyASUS
Microsoft Office Home & Student 2019 (license bundled)
McAfee Personal Security
Connectivity
Wireless
MediaTek MT7921 Wi-Fi 6, 802.11ax
Bluetooth 5.1
Wired
1 x USB 3.2 Gen2 (10Gbps) Type-C (USB-PD, DisplayPort)
1 x USB 3.2 Gen2 (10Gbps)  Type-C
2 x USB 3.0 Type-A
Display
14″ WQHD 120Hz IPS-level LCD, Adaptive Sync, 300 nits Pantone Validated
1 x HDMI 2.0b
1 x DisplayPort over USB-C, G-SYNC support
Audio
2 x 0.7W tweeter
2 x 2.5W speaker with smart AMP
1 x 3.5mm combo jack
Power
76WHr, 4-cell Li-ion battery
180W power adapter
100W Type-C USB-PD power adapter
Dimensions
324 x 220 x 19.9 mm
Weight
1.7kg
Performance
Synthetic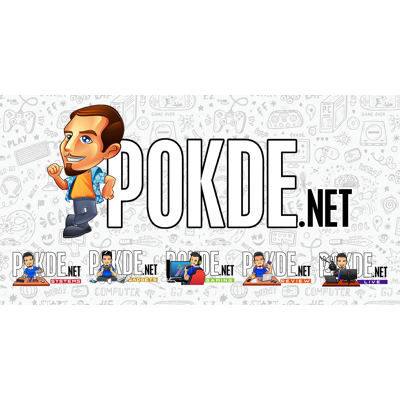 You get the latest PCIe 3.0 x4 SSD from Samsung, the Samsung PM991a. Interestingly enough, this is a DRAM-less solution, although you can rest assured that this is one of the fastest DRAM-less SSDs you can find in the market. In any case, we can see that the read speeds are really good, although write speeds aren't that great. Still a much better drive than the QLC-based Intel 660p that was featured in the ROG Zephyrus G14 from last year though.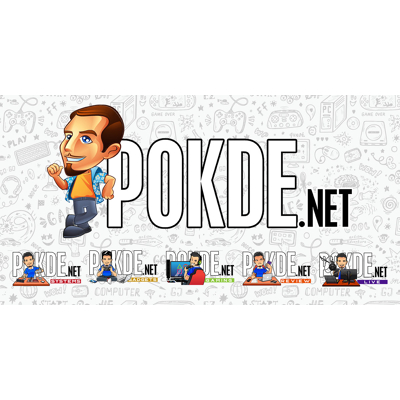 The Ryzen 9 5900HS in the ROG Zephyrus G14 2021 is a really formidable processor, easily outpacing its predecessor featuring the Ryzen 9 4900HS. It is also faster than the Core i7-11800H in the MSI Pulse GL76, which is a pretty interesting result, considering that it has a lower 35W TDP. Compared against the TUF Dash F15, we are seeing better single-core scores from the Intel-powered laptop, but poorer multi-core scores, simply because it has half the number of cores.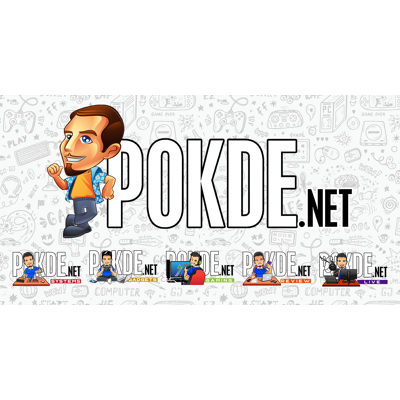 As you would expect, the upgrade from the GeForce RTX 2060 to the GeForce RTX 3060 is also pretty significant. It's a good 23% upgrade, but I think the highlight here is that the ROG Zephyrus G14 2021's RTX 3060 is performing right on par with the other RTX 3060 laptops we have previously tested, even when compared against the larger ones like the MSI Pulse GL76.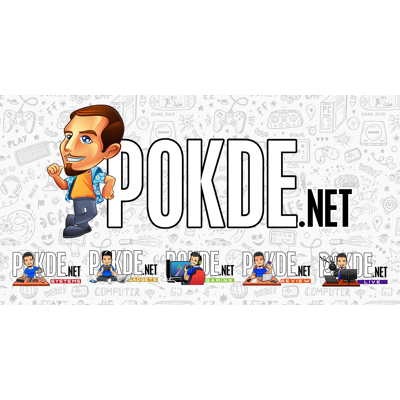 3DMark Time Spy sees the ROG Zephyrus G14 2021 slot right in between the other two RTX 3060-powered laptops we have tested, which is a pretty good showing. In this benchmark, the ROG Zephyrus G14 2021 is about 18% faster than its predecessor, which is to be expected given the CPU and GPU upgrade.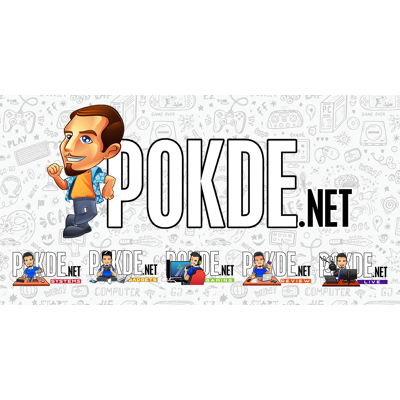 Once again, we see the ROG Zephyrus G14 2021 being right between the two other laptops. Raytracing performance is apparently 31% faster here with the ROG Zephyrus G14 2021 versus its predecessor. Ampere does offer much better raytracing performance than the Turing generation, so that's what we are seeing here.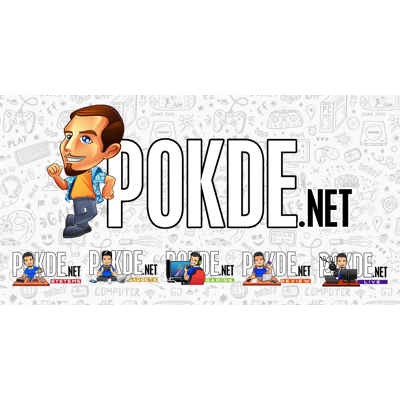 PCMark also shows that the ROG Zephyrus G14 2021 represents a good upgrade from the original Zephyrus G14. Interestingly enough, it is also the fastest laptop we have tested, and damn near comes close to being the fastest in every section of the benchmark. Only the MSI Pulse GL76 puts up a challenge, and that's only in the Digital Content Creation section. Needless to say, this is one powerful laptop to satisfy all your needs.
Gaming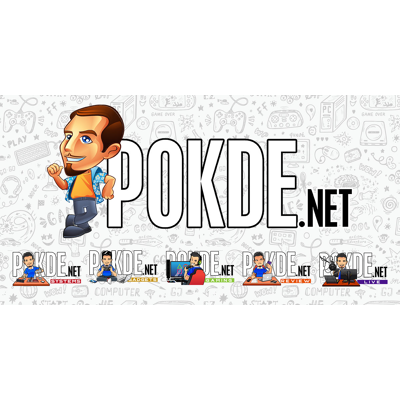 I guess in our review of the ROG Zephyrus M16, we have already established that the GeForce RTX 3070 was not really up to the task at 1440p. And we are definitely not going to see the ROG Zephyrus G14 2021 with its lesser GeForce RTX 3060 push playable frames at 1440p. Almost every game ran at below 60FPS, with the sole exception being Far Cry 5, which managed 65FPS.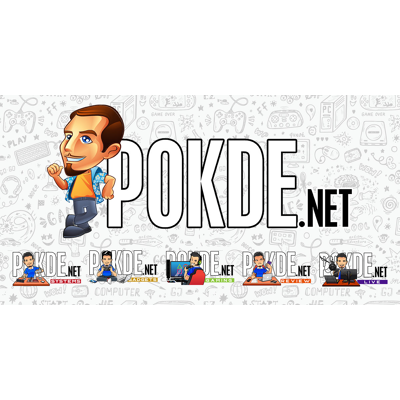 1080p sees more games being playable at above 60FPS, although you will still have to turn the graphics if you want to enjoy a good experience in games like Cyberpunk 2077 or Watch Dogs: Legion. If esports titles are more your thing, you should be getting a relatively good experience, with us getting 189FPS in Rainbow Six Siege at 1080p.
Cooling
We will be testing in the Turbo performance profile, which is the most aggressive preset when it comes to performance and cooling. There's also a Manual mode that lets you manually adjust the CPU power limit, overclock the graphics memory and also tune the fan curve, but we won't be testing that today.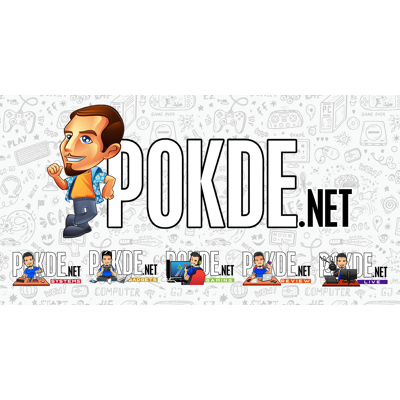 In Realbench, the Ryzen 9 5900HS initially draws a whopping 72.5W, before quickly tapering down to around 40~50W. After that, it further dropped down to 35W all the way until the end of the test. In the initial boost, we see clocks of up to 4.35GHz, although it hovers at around 3.27GHz on average for most of the 15-minute stress test.
Temperatures are quite high, with a peak of 95.8°C towards the end of the run. The average temperatures were around 90°C, which is pretty reasonable, when you consider that the Ryzen 9 5900HS here in the ROG Zephyrus G14 2021 was running at more than 600MHz faster on average than the Ryzen 9 4900HS in the ROG Zephyrus G14. Seems like the liquid metal TIM is really doing its job.
While there is a GPU load in the Realbench Stress Test from the LuxMark rendering, the GPU is capped at 60W here as the CPU is prioritized. Temperatures are relatively tame, being below 80°C for most of the run, and clocks are similarly low at just 1174MHz on average.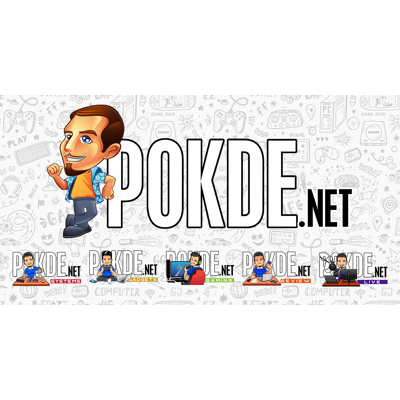 When we switch over to a GPU-focused stress test like 3DMark Time Spy, we can see the Dynamic Boost 2.0 kicking in to allow the GeForce RTX 3060 to stretch its legs with its full 80W power limit. This allows the GPUs to run at up to 1489MHz on average. Temperatures are still very good, averaging 77°C, with a peak of 80°C. The CPU is definitely not heavily loaded here, drawing just 12W on average while staying below 78°C throughout the test. CPU clocks are also really low, hovering between 2.7GHz to 3.5GHz, averaging 3.1GHz.
While the CPU and GPU temperatures might get pretty toasty, the ROG Zephyrus G14 2021 is still pretty comfortable to game on thanks to the intakes from the keyboard area. The WASD cluster and the area near the Enter key are kept pretty cool, which means that you should be able to play most games without worrying too much about toasting your fingertips. However the center of the keyboard which doesn't get any airflow can get quite warm, but that's pretty much a given for most laptop designs anyway.
Battery Life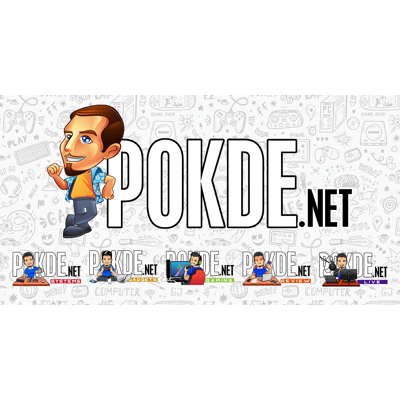 One thing that I absolutely loved with the original ROG Zephyrus G14 was its battery life. With nearly 8 hours of juice, it was more than sufficient for my needs. The ROG Zephyrus G14 2021 on the other hand doesn't exactly impress, as the same 76WHr battery now has to contend with not only a higher display resolution, but also the AniMe Matrix panel, so I guess the difference is acceptable. Previously we have established that disabling the AniMe Matrix can eke out an extra hour of battery life, but what's the point of having the AniMe Matrix then?
In any case, I also tested dropping the refresh rate to 60Hz, resulting in an additional 30 minutes of battery life. This laptop might not have as good battery life as its predecessor, but with 6 hours of battery life, you are already getting a lot more than what many larger laptops with larger batteries can offer you. If you really want longer battery life to work on the go, the TUF Dash F15 might be the better pick, with its more efficient CPU. Of course, the TUF Dash F15 has its own drawbacks due to its weaker CPU, but battery life is definitely in its favor.
User Experience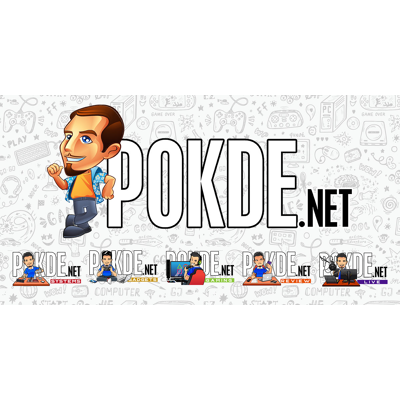 The ROG Zephyrus G14 2021's 1.7kg weight makes for a very portable gaming machine, which makes the relatively lackluster gaming performance quite forgivable. It's also really compact, since it has a 14″ display, instead of the 15.6″ panels that you usually find on gaming laptops. Overall, the ROG Zephyrus G14 2021 packs the performance you need in a very mobile package, which is something that I always appreciated from the original ROG Zephyrus G14, but now you get even more performance in the same footprint and weight class, which makes it all the more lovable.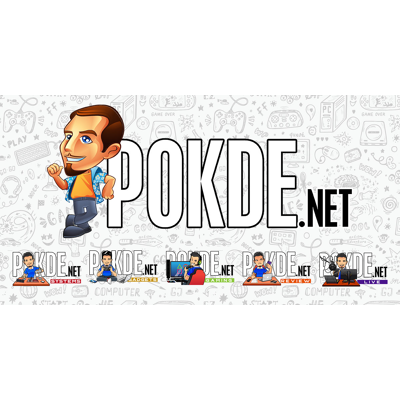 Since this is a ultraportable gaming laptop, you will be carrying it around with you. Security is going to be important, so it's nice to have a fingerprint scanner here. This is of the SSO variety, which means that all you need to do to sign in securely is to firmly press your registered finger on the power button to turn the laptop on, and you will be logged in to Windows, without having to touch the fingerprint scanner a second time. Pretty nifty stuff. Still find it odd that ASUS hasn't implemented this in more laptops though.
Display and Audio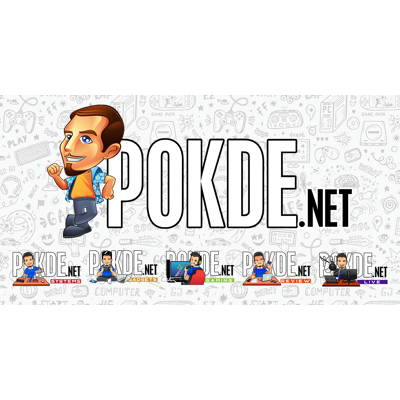 Last year, gamers and content creators were torn between a fast FHD 120Hz display, or a 1440p 60Hz display. This year you get the best of both worlds. The 1440p display here now supports up to 120Hz, while the FHD panel has been bumped up to 144Hz. Obviously, the choice is pretty clear this time around. In any case, this is one awesome panel, achieving 99.8% sRGB and 97.1% DCI-P3 gamut coverage, and 139.3% sRGB and 98.7% DCI-P3 gamut volume. In short, you can edit your videos very confidently on the panel here.
You will have to calibrate it first though, as the color accuracy is not that great out of the box. The average Delta E sits at 1.59, which is acceptable, but not as good as the Delta E < 1 figures we have seen from some of ASUS' recent products. But if you are one to be concerned about your color accuracy, you will probably have a display calibrator lying around, so it is really no biggie. The only thing that's missing is probably HDR support, as the display is not exactly that bright, with a measured brightness of just 315 nits. Still, it is more than sufficient for most usage scenarios, even if you plan on working in really well-lit cafes.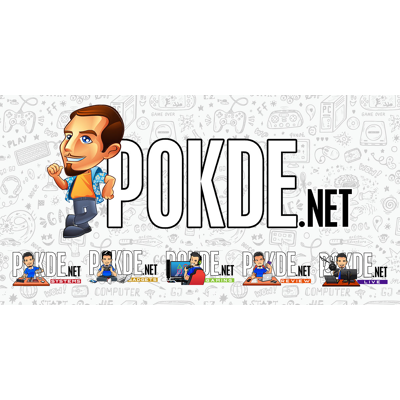 Moving on to audio, the ROG Zephyrus G14 2021 debuted an impressive quad-speaker design that offered two tweeters under the keyboard, along with two down-firing full-range speakers. While it doesn't do as well as the Zephyrus M16's six-speaker system, the ROG Zephyrus G14 2021 still sounds really amazing for a laptop, with the tweeters providing better reproduction of the higher frequency range, something which is usually somewhat lacking in designs that only have downward firing speakers. Aside from sounding great, I am also very impressed that ASUS added iridescence to the grille. Sweet.
Keyboard and Trackpad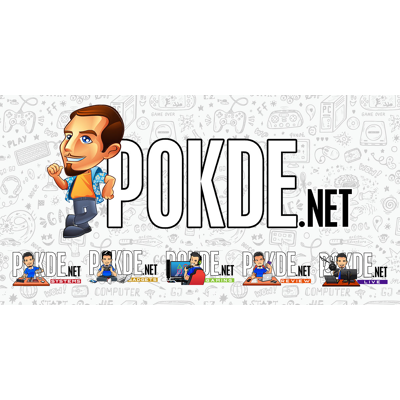 The ROG Zephyrus G14 2021's keyboard is slightly less tactile than some of ASUS' newer models, but that's not to say that the keyboard here feels bad. I do find typing on it to be quite comfortable with enough travel distance to not feel jarring, and one of the most important things that the ROG Zephyrus G14 2021 does have over ASUS' latest laptops is that THERE'S A PRTSC BUTTON! As mentioned earlier, there's only white backlighting, but it does get three brightness levels, as well as various lighting effects like breathing and strobing, if you are so inclined.
The glass trackpad is slightly smaller than what you will find in most ultraportable machines, probably due to the large-ish keyboard. With that said, it is pretty precise with sufficiently effective palm rejection, so I am quite happy here. If you are on the go, the trackpad will suffice for basic navigation, but you might want to plug in a proper mouse for more intricate movements.
I/O Ports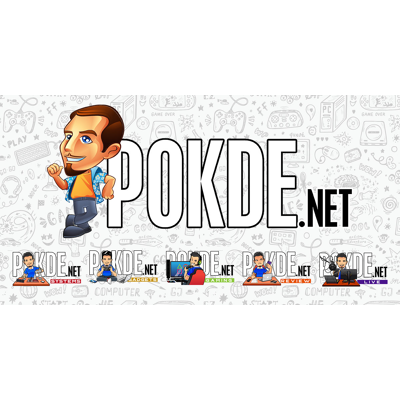 On the left flank of the ROG Zephyrus G14 2021 we have the power input plug, HDMI 2.0b port, along with the USB-C port that supports USB 3.2 Gen2, 100W USB-PD charging as well as the DisplayPort Alt Mode for the sweet G-SYNC compatibility and direct-from-GPU performance. And there's also a 3.5mm jack.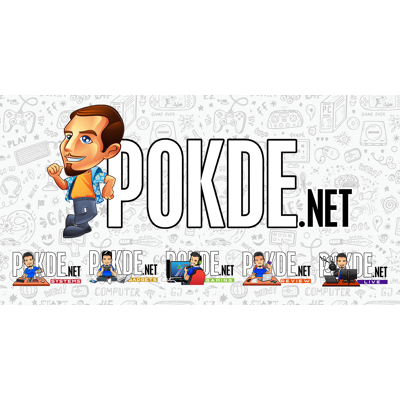 On the other side we have two USB 3.0 ports and the second USB 3.2 Gen2 Type-C port. Overall, I would say that the ROG Zephyrus G14 2021 does offer a pretty good complement of ports for such a compact design. Even significantly larger laptops have fewer ports, so this is excellent in a 14″ laptop. Two things that I would have loved to see in this year's revision would be an SD card reader and Thunderbolt, but the latter not really an option with AMD laptops…
Pre-installed Software
You get Armoury Crate to handle everything from performance profiles to the AniMe Matrix customization, which is good. There's nothing worse than having multiple apps each handling one specific feature. In any case, you pretty much all your system toggles in one place, and you even have stuff like manual color calibration, although it exclusively supports the X-rite i1 Display Pro, instead of more affordable stuff like the Datacolor Spyder5. Hopefully this will get updated with support for more calibration devices.
There is one system setting that you can't change in Armoury Crate though, and that's the battery charge limit. For that, you will need to switch over to MyASUS, where you get an option of either 60% or 80% maximum charge limit to extend the battery lifespan. There's also Link to MyASUS, which lets you use your phone on your laptop. You will also need to get your BIOS and other system updates via MyASUS, with Armoury Crate updates being limited to the features that are handled by Armoury Crate.
AniMe Matrix, now with Omni
I mentioned the additional modes, and one of the biggest additions for this generation is Omni, a virtual pet. Personally, I don't see the point, as the thing takes up space on your screen while also giving you a cute animation on the lid, which you can't see. I rather the AniMe Matrix show off my affiliations to Pokde rather than a random cute animated pet, but that might just be me.
In any case, there are plenty of presets to choose from now, if you are lazy to personally customize it. 46 in total, including 34 that were added via the aforementioned updates. If you want to take the time to really make the AniMe Matrix yours, the options seems to have not been changed much, which is good. I didn't have any issue with the AniMe Matrix customization on the ROG Zephyrus G14 2020, so to see the same UI return is somewhat of a blessing as well. Especially when we are talking about ASUS laptops, which often come with unnecessary changes for the sake of changes.
Conclusion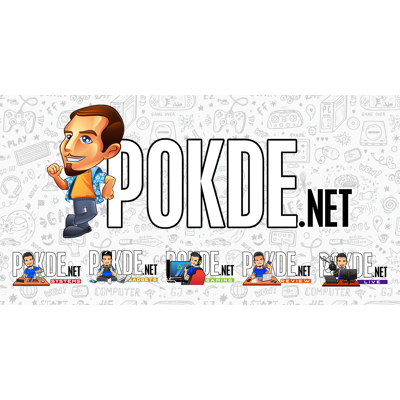 Priced at RM7699, the ROG Zephyrus G14 2021 is priced the same as its predecessor, yet offers an upgraded CPU, GPU, display, storage and also a faster 100W USB-PD charger in the box. And it is still going to be one of the most portable gaming laptops you can buy, with it being one of very few gaming laptops with a 14″ display, while also tipping the scales at just 1.7kg. And did I mention just how cool the Anime Matrix is?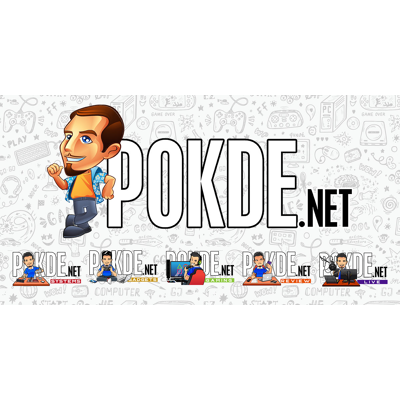 Overall, the ROG Zephyrus G14 2021 is still the gaming laptop I will pick for myself in a heartbeat. While the performance isn't quite up there against the heavyweights, the weight-to-performance ratio is definitely something that has me hooked. It ticks all the right boxes for me, with it being portable enough to be easily carried around when working, while still packing enough performance for me to kick back and enjoy some games during my free time.
There are things that I do wish that ASUS had done to make it more relevant for 2021, like adding a webcam in that upper bezel, or maybe going with a larger 3:2 or 16:10 display to fill up that bottom bezel. An SD card reader would also have been perfect to flesh out the content creator-oriented side of this laptop. Aside from that, I really don't know what else could ASUS have improved with the ROG Zephyrus G14 2021.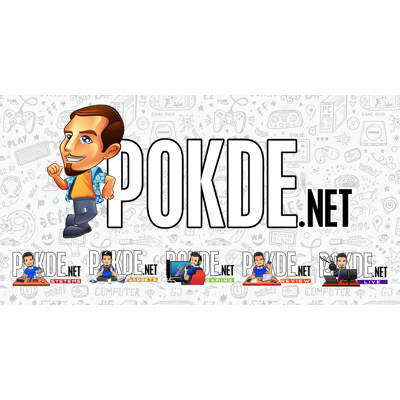 Our thanks to ASUS Malaysia for providing us with the ROG Zephyrus G14 2021 for review.