Review
Samsung Galaxy Tab S9 FE+ Review – Hits All The Essentials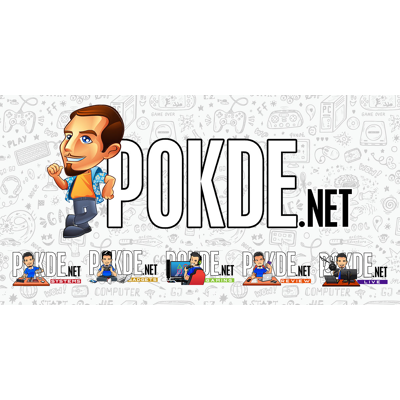 Overview
Samsung Galaxy Tab S9 FE+ Wi-Fi:
128GB = RM2,799
256GB = RM3,099
Samsung Tab S9 FE+ 5G:
128GB = RM3,399
256GB = RM3,699
Positives
+ Decent performance
+ Good battery life
+ Solid build with IP68 resistance
+ Comes with S Pen
+ Satisfying stereo speakers, tuned by AKG
+ One UI works great for S Pen and multitasking
+ Good value for money
Negatives
- Stutters occasionally
- Fingerprint sensor not consistent
- LCD display with low brightness, hard to use outdoors
- Charging speed needs improvement
Unboxing the Samsung Galaxy Tab S9 FE+
The Samsung Galaxy Tab S9 FE+ comes in a box that follows the usual design of the FE branding, clad in white. It's minimalist and it's rather thin. The latter part will likely tell you about the things that is included in the box. Speaking of which, here's what we found inside:
Inside the box, you can find the following items:
Documentations
USB-C to USB-C cable
SIM ejector tool
S Pen
The Samsung Galaxy Tab S9 FE+ itself
Specifications
CPU:
Exynos 1380, 5nm
4 x Cortex-A78 @ 2.4 GHz + 4 x Cortex-A55 @ 2 GHz
GPU:
Mali-G68 MP5
RAM:
8GB / 12GB
Display:
12.4″ 2K+ (2560 x 1600), IPS LCD Display, Adaptive 90Hz
Storage:
128GB / 256GB UFS (expandable via microSD)
Camera:
Main Camera(s)

8MP wide angle camera, Auto Focus

8MP ultrawide angle camera

Front Camera

12MP ultrawide angle camera

OS:
Android 13, One UI 5.1
Audio:
Stereo speakers, Tuned by AKG
Connectivity:
Wi-Fi 802.11 a/b/g/n/ac/6, dual-band, Wi-Fi Direct
GPS, GLONASS, GALILEO
Bluetooth 5.3
Magnetic connector
USB-C
SIM:
Hybrid Sim (NanoSIM and eSIM)
Battery:
Li-Po 10,090 mAh (non-removable)
45W Fast Charging
QuickCharge 2.0
Dimensions:
285.4 x 185.4 x 6.5 mm
Weight:
628g
Ingress protection:
IP68
Colors:
Mint Silver, Gray, Lavender
Performance
Starting off the benchmark suite with Antutu v10, the Samsung Galaxy Tab S9 FE+ had a decent showing, though I was expecting to be a little better at least. It seems to be in between lower and upper midrange devices if we look purely at the graph alone. In comparison, the Galaxy Tab S9 Ultra is far stronger, exceeding it by nearly threefold.
The difference isn't as apparent in Geekbench 6 however, since the single core score is rather close to the current generation flagship chip, the Snapdragon 8 Gen 2. The difference is far more noticeable in multi core but at least it's not as significant as what we saw in the previous benchmark. This one seems to indicate that the CPU performance is on par with upper flagship smartphones.
Moving on to 3DMark Wild Life Unlimited, it actually fared better than I expected, outclassing the older Tab S7 FE that was rocking a Snapdragon 778G. Sure, you can't expect top-tier 3D graphical performance from this but it's still rather reasonable, especially since it's cheaper than its other Tab S9 siblings.
Lastly on PCMark's Work 3.0 benchmark, the Samsung Galaxy Tab S9 FE+ shows that it's on par with older flagships and even one with a current generation flagship. This is a good sign as it shows its reliability as a daily driver. Since it's a tablet, you should be able to make use of most multimedia / creative apps just fine, but if you plan on editing videos with it, you might need to consider its other Tab S9 siblings unless your workflow isn't too complicated. It's not a memory issue as RAM and storage are plenty, just a matter of CPU / GPU power.
For those of you are wondering about its battery life, the Samsung Galaxy Tab S9 FE+ lasted 6 hours and 8 minutes (489 minutes) in PCMark's Work 3.0 endurance test. This may seem on the lower side, especially given its large 10,090mAh battery capacity but keep in mind, it also has a significantly larger screen, at 12.4-inches, which is clearly the reason why the battery drains much faster than smartphones. Generally speaking, you shouldn't have any trouble using this without a charger with at least 6-7 hours of screen on time, even longer if you let the refresh rate automatically change between 60Hz and 90Hz.
As for charging speed, here's what we got with a 3rd party 100W GaN charger from 2% battery:
15 minutes = 20%
30 minutes = 36%
45 minutes = 48%
60 minutes = 65%
75 minutes = 76%
90 minutes = 88%
102 minutes = 100%
It's worth noting that it only supports up to 45W for charging.
The Good
There are a good number of reasons to consider getting the Samsung Galaxy Tab S9 FE+. For starters, you might think that given the Fan Edition branding, they might cheap out on materials but lo and behold, this tablet is built pretty solid. After all, you get an aluminum frame and rear, along with IP68 dust and water resistance. In other words, it has a more premium feel to it and you can literally take it into the shower with you if you so wish. Just remember to dry it out properly afterwards, especially its USB-C port.
Apart from that, this one comes with an S Pen for free inside the box. If you're familiar with Samsung tablets, then you know that this is the full-sized S Pen, making it pretty easy to wield. You get full access to all of the S Pen gestures complete with decent tactile feedback, making it easier to interact with the tablet as it gives a more pen-to-paper feel compared. It's not as good as the Ultra, but at almost half its price, it's hard to complain. You can easily store it as it magnetically sticks to the rear, near the camera to be precise. As usual, Samsung is unrivaled in this regard.
Most importantly, One UI makes multitasking easy, especially with the S Pen. You can have multiple app windows open at once, have the ability to share elements in between windows like dragging and dropping texts and pictures, and resize them as you see fit. You may need to spend a bit of time to familiarize on how to go about it, but it's good to see that this is no different from its Tab S9 siblings so you still get the complete experience. If you prefer a more PC-like experience and you have the Book Cover Keyboard, there's always Samsung DeX.
Lastly, you get a good set of speakers built in the tablet. To be precise, it's stereo speakers tuned by AKG, and it you get a good amount of volume and depth with it. As expected, it's geared more towards the mid to high end sounds, making vocals crystal clear overall but bass being nearly nonexistent. Do keep in mind not to set the volume too high as it will end up sounding crackly and hollow. It's definitely a step down from the Ultra, but I would be lying if I said it was lacking or if it was bad.
In case you missed it, click right here for our coverage of the entire Samsung Galaxy Tab S9 series lineup.
The Bad
As good as the Samsung Galaxy Tab S9 FE+ is, it does have its fair share of drawbacks. For starters, the fingerprint sensor can be rather finicky. Unlike every other Samsung device I've tested thus far, this one seems to have trouble reading my fingerprint at times. I have an odd feeling that the fingerprint sensor, situated on the power button, might be a bit too narrow. It's worth noting that it doesn't happen all the time, but it does happen often enough. I would opt for a different method of unlocking the tablet for a more seamless experience.
Secondly, while Samsung has done a good job with the UI, there are plenty of Android apps that still aren't optimized for a tablet. You can tell very easily because the text or in-app buttons are basically the same on smartphone, but much bigger. If Google wants to make Android tablets more viable, they definitely need to figure out how to make apps more optimized / scale better for larger displays. To my understanding, Samsung is pushing for this, and this isn't even their fault to begin with, but it's at least worth pointing out.
Moving on, while I feel that the overall performance is adequate, this tablet does stutter from time to time. This is especially apparent when you're multitasking with this, even with just two windows. It's not entirely awful but I'm hoping a future software update could address this issue. If it can't, then it might just be a limitation with the Exynos 1380 chip. If you're a heavy multitasker or you're especially picky about this type of situation, you might want to opt for the smaller Tab S9 or even the Tab S9+.
Lastly, the display on the Samsung Galaxy Tab S9 FE+ makes it hard to use outdoors. This one doesn't come with any form of OLED / AMOLED panels but rather an LCD panel. While its dynamic range is more than adequate, the brightness is on the lower side. Added together by the fact that the display is reflective, you would likely only use this indoors where a light source isn't particularly bright or well diffused.
Samsung Galaxy Tab S9 FE+ Verdict
The Samsung Galaxy Tab S9 FE+ provides good value for those looking for multimedia consumption or as a creative tool. Understandably, it will need to cut some corners as it's a Fan Edition product so it can keep costs low. It's still worth considering, with prices starting from RM2,799, if you don't want to spend too much on a tablet but if you're a particularly heavy user, you might want to consider either the Tab S9, Tab S9+, or Tab S9 Ultra instead.
At the end of our Samsung Galaxy Tab S9 FE+ review, I award this tablet with our Silver Pokdeward.
Big thanks to Samsung Malaysia for sending us this tablet for the purpose of this review.