Genshin Concert Tour 2023 is Coming to Malaysia and Other Countries As Well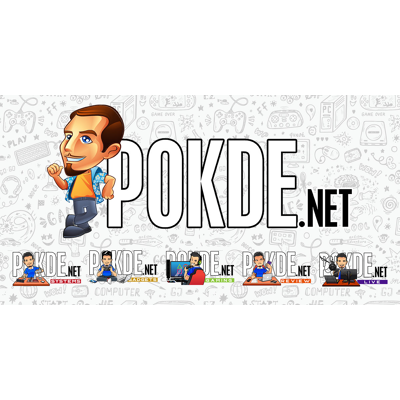 Hoyoverse has officially announced the location and dates for the Genshin Concert Tour 2023. The offline concert tour is all set to captivate audiences, with a lineup of countries including Malaysia, Singapore, and several others.
Genshin Concert Tour 2023
As a highlight of the much-anticipated Opening Night Live at Gamescom 2023, the Genshin Impact journey continues with the unveiling of a captivating gameplay trailer. This trailer offers an exclusive peek into the game's fifth nation, Fontaine, and culminates in a delightful revelation of the countries that will host Genshin Concert Tour 2023.
Early this month, the Genshin Impact Concert Tour: Melodies of an Endless Journey was announced, marking the game's first international offline concert series. Anticipation is running high as this musical extravaganza is scheduled to grace 12 different cities worldwide, spanning the period from Q4 2023 to Q1 2024.
Genshin Concert Tour 2023 Cities and Date
Singapore = 2nd to 3rd October 2023
Kuala Lumpur, Malaysia = 7th October 2023
Guadalajara, Mexico = 13th October 2023
Boston, USA = 28th October 2023
Osaka, Japan = 4th November 2023
Seoul, South Korea = 11th to 12th November 2023
Los Angeles, USA = 19th November 2023
Yokohama, Japan = 25th November 2023
Chicago, USA = 7th January 2024
London, England = 11th January 2024
New York, USA = 13th January 2023
Düsseldorf, Germany = 20th January 2023
Malaysia and Singapore Concerts
The excitement is palpable as Hoyoverse divulges the specific details of the concert's inception. The tour's inaugural performances will echo through Malaysia and Singapore, with dates set for October 2023.
In Malaysia, the Genshin Concert Tour 2023 will unfold at the prestigious Dewan Filharmonik PETRONAS on 7th October 2023. Singapore on the other hand will witness the musical spectacle at Esplanade, Theatres on the Bay, on 2nd October 2023. Mark your calendars, as concert tickets for both Malaysia and Singapore will be available for purchase starting from 24 August 2023 at 12PM (GMT+8). And as a delightful bonus, each ticket purchased will grant fans exclusive in-game rewards through a redemption code.
To commemorate this momentous occasion, Genshin Impact will feature the "Resounding Melodies" Bundle in its in-game shop, beginning on the 1st of November. This bundle, brimming with concert-themed cosmetic items and a generous offering of 1,000 Primogems, promises to enhance the gaming experience in sync with the concert's resonance.
The concert itself promises enchanting live performances of Genshin Impact's original soundtracks, a result of the masterful compositions by HOYO-MiX. The event stands as a tribute to the game's anniversary on 28th September 2023, amplifying the celebratory atmosphere. Adding an artistic dimension to the Malaysian concert, conductor Naohisa Furusawa and the Malaysian Philharmonic Orchestra have been invited to grace the stage, enriching the experience for attendees.
Pokdepinion: I'm about pretty sure tickets for the Genshin Concert Tour 2023 will get sold out real fast. I'm also certain scalpers will take advantage of the hype so if you see one, call them out. They don't have the right to be upset about it and if they continue doing this type of stuff, we won't get much nice stuff here in this country, and that isn't speculation, that is a fact of life.