Review
ASUS ROG Zephyrus G14 Review — a truly revolutionary gaming laptop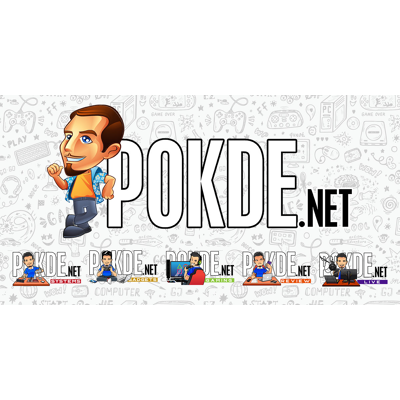 Overview
ASUS crammed the latest AMD Ryzen 9 4900HS into a 14" laptop, allowing it to offer the highest power-to-weight ratio we have seen in a gaming laptop yet. There's also a GeForce RTX 2060 Max-Q, a 120 Hz display with Adaptive Sync and a big 76 WHr battery, all crammed into the tiny confines of the ROG Zephyrus G14. And it all weighs just 1.6 kg. Isn't it incredible? It is.
2 Years Global Warranty
(1st year with Perfect Warranty)
Positives
+ Absolutely stunning design
+ Desktop-killing performance from the AMD Ryzen 9 4900HS
+ Amazing battery life
+ The lightest and smallest gaming laptop I have seen
+ Fingerprint scanner is a nifty addition
+ ErgoLift is a nice touch to allow for a more ergonomic typing experience
+ Display offers good gamut coverage and Adaptive Sync
+ Audio quality is actually great for such a small laptop
Negatives
- Can run rather hot
- An SD card reader would have been absolutely perfect
Intel processors have long dominated the laptop segment, even as AMD has begun to conquer the desktop market. However with the AMD Ryzen 4000 series, that might change as AMD begin bringing their main advantage in the desktop space — high core counts — to laptops as well. And the ROG Zephyrus G14 is just the perfect example of it: with an eight-core, sixteen-thread AMD Ryzen 9 4900HS along with a GeForce RTX 2060 Max-Q crammed into a chassis that rivals some of ASUS' thin-and-light designs. It weighs a mere 1.6 kg and measures less than 18 mm thick. If you want a laptop powered by Intel's 8-core parts, you would be looking at much bulkier laptops weighing well in excess of 2.0 kg. So, it's light, it's powerful, what's not to love? Well, we will see if we can find anything…
What's in the Box?
Right off the bat, the box is absolutely stunning. While I must say I have a soft spot for ROG products, this box takes the cake. It's ridiculously beautiful, and no box has any right to be this beautiful as it would just make it more heartbreaking to do the right thing, i.e. recycle it.
In the box we get a really small 180W charger, some usual documentation and of course, the laptop. Unfortunately for those who were looking forward to getting that complicated metal figurine thing that came with some of the more premium laptops of the previous generation, that is not included here with the ROG Zephyrus G14.
White Beauty
Our unit of the ROG Zephyrus G14 here comes in beautiful Moonlight White. So our unit doesn't come with the fancy AniMe Matrix display, but I must say it still looks absolutely stunning. ASUS claims there are exactly 6536 perforations here, and I would take their word for it. While most of the Republic of Gamers have the unmistakable eye emblem, the ROG Zephyrus G14 goes for a much more subtle tag over on the bottom right corner of the lid.
This might also be the first time for a gaming-oriented machine from the Republic of Gamers to come with a white-silver design. The bottom panel here is fully silver, with matching grey feet. While they have stepped away from the edgy black-red aesthetic a few years back, they have only recently considered silver to be a worthy color for the ROG lineup with the Glacier Blue option.
And while ASUS are now exploring new color options for their ROG laptops, the ROG Zephyrus G14 doesn't forget its gaming roots. The vents are very aggressive, although you won't see them once you open up the laptop as the lid opens up over the vents with ErgoLift.
This is the first laptop from ROG with ErgoLift, probably as it is designed to straddle the line between a gaming laptop and a lifestyle notebook. So in addition to giving you a slightly more ergonomic typing position, it also raises the laptop's bottom to give it more room to breathe from. Similar to the Active Aerodynamic System (AAS) that debuted in the first ROG Zephyrus, albeit a lot less complicated.
Once you open up the ROG Zephyrus G14, you will get to lay your eyes on the 14″ display. Once again, this is new territory for ASUS, but they didn't stop at just bringing gaming-tier performance to a smaller form factor. The display here is a 120 Hz FHD panel, complete with Pantone Validated colors and Adaptive Sync. There are configurations which will let you get the ROG Zephyrus G14 with a higher resolution 1440p, although that tops out at 60 Hz.
Specifications
CPU
AMD Ryzen 9 4900HS @ 3.0 GHz (up to 4.3 GHz Boost), 8C/16T, 35W TDP, 7nm
RAM
16GB 3200 MHz DDR4 (8GB onboard + 1x 8GB SO-DIMM)
GPU
AMD Radeon Graphics (8 CU @ up to 1750 MHz)
NVIDIA GeForce RTX 2060 Max-Q 6GB GDDR6
Storage
1TB Intel 660p PCIe 3.0 x4 NVMe SSD
Software
Microsoft Windows 10 Home
GeForce Game Ready Driver 442.74
Armoury Crate
GameFirst VI
GameVisual
MyASUS
Connectivity
Intel WiFi-6 AX200 (2×2 WiFi 6 up to 2.4 Gbps)
Bluetooth 5.0
2 x USB 3.0 (5 Gbps)
1 x USB 3.1 (10 Gbps) Type-C
1 x USB-C (USB 3.1 10 Gbps, DP 1.4, USB-PD charging)
Display
14″ FHD (1920 x 1080) 120 Hz IPS-level panel, LM140LF-1F01, Adaptive Sync, 100% sRGB, Pantone Validated
1 x HDMI 2.0b ([email protected])
Audio
2 x 2.5W speakers with Smart AMP technology
2 x 0.7W tweeters
1 x 3.5mm combo jack
Power
180W power adapter
76 WHr Li-Po battery
65W USB-PD charging
Dimensions
324 x 222 x 17.9 mm
Weight
1.6 kg
Performance
One of the highlights of the ROG Zephyrus G14 is of course the AMD Ryzen 9 4900HS processor. These processors are specially binned processor developed in a partnership between AMD and ASUS for the optimal balance between performance and efficiency. That's what allowed ASUS to make the ROG Zephyrus G14 so thin and portable.
Synthetic Benchmarks
But before we get to the CPU and GPU benchmarks, let's take a look at the storage performance first. The Intel 660p is not the fastest SSD you can find in the market, but it is fast enough for all intents and purposes, with it booting up and loading games in mere seconds. ASUS was also gracious enough to drop a 1TB one in the ROG Zephyrus G14, so you get plenty of space to install everything on it. Unfortunately there's only one M.2 bay in the ROG Zephyrus G14, so if you ever need to add more storage, it would mean replacing the existing drive.
The AMD Ryzen 9 4900HS is as close as you can get to a desktop processor in a laptop. It literally beats the desktop Core i7-9700K in both single-core and multi-core runs, and comes so close to the flagship mainstream processor from Intel that I think Intel are literally quaking in their boots right now. For some reason, it can actually boost to 4.4 GHz instead of the 4.3 GHz max according to AMD's specifications.
The GPU performance on display here is really quite impressive, especially when you consider it outperforms certain non-Max-Q GeForce RTX 2060 laptops too.
We see a similar scenario in Time Spy, with the ROG Zephyrus G14 exhibiting extremely good performance for a laptop with a cut-down Max-Q variant of the GeForce RTX 2060.
Port Royal tests the raytracing performance of the GPU, and once again it beats out the GeForce RTX 2060. ASUS did claim that the GeForce RTX 2060 Max-Q here is augmented by ROG Boost to deliver 1298 MHz boost clocks at 65W. While I didn't look too much into it, I guess ASUS weren't just pulling fancy terminologies out of their behind.
As you might expect, it also offers good performance in the PCMark benchmark, which indicates excellent performance for everything you would want to do on your PC..
Gaming
…which will most probably be gaming, considering that this is, at its core, a gaming laptop. The ROG Zephyrus G14 does well in most games, with the GeForce RTX 2060 posting playable scores in most titles, although you might want to dial down the graphics in the likes of Metro Exodus and Borderlands 3. The latter puts a ridiculously high load on graphics cards, although the highest settings doesn't give you much better looking visuals than some of its lower settings.
Battery life
The ROG Zephyrus G14 delivers some of the most impressive battery life numbers I have seen on a gaming laptop. Do note that the ROG Zephyrus G14 comes with a mere 76 WHr battery, as compared to the 94 WHr battery in the only laptop which bested it. With more cores, more threads and a beefier GPU, the ROG Zephyrus G14 is just mind-blowingly efficient. Do note that the display dims down to 200 nits by default thanks to AMD's Vari-Bright technology, thus these rather ridiculously good figures. When calibrated to 300 nits, we clocked five hours and 15 minutes, which is still a decent showing, albeit one not as insanely good.
Thermals
The thermals of the ROG Zephyrus G14 is quite a bit more interesting than in any previous Intel-based laptop I have tested. While most of them throttled at around 100°C, the ROG Zephyrus G14 actually ran up to 102°C without any indication of throttling. So I decided to run Realbench to put the CPU cores to work and monitor what's actually happening under the hood.
The pink line is the temperature graph while the pale blue one is the package power. You can see the Ryzen 9 4900HS hit a peak of 102°C for just one data point throughout the 30-minute run of Realbench's stress test, and it maintains a boost with all the cores maintaining an average of 3.625 GHz for 120 seconds. During most of this period, the CPU was hitting around 94°C, aside from the two peaks which saw it hit in excess of 100°C.
After that, clocks dropped down to an average of 3.04 GHz until the end of the test. Thermals were a lot more manageable here, with random spikes here and there although the average was a decent 85°C. You can see that the graph is actually showing that the temperature is gradually rising, so it hints that the cooling system of the ROG Zephyrus G14 is actually being saturated by the heat output of the CPU and GPU. It's not really being overwhelmed yet, and I must say that that alone is a momentous achievement considering that this laptops has more cores and threads than any 14″ laptop before it.
Meanwhile when it comes to power draw, the CPU power draw peaked at 64.867W according to HWiNFO, before tapering off to just a smidgen below 35W in the long straight area you can see in the graph. You can definitely run it off 65W USB-PD chargers if you aren't trying to play games on it.
Moving on, let's take a look at the GPU thermals. I only saw a peak of 72°C when running gaming benchmarks, with boosts figures that typically hover around 1440 ~ 1545 MHz. In Realbench we actually saw it boost to around 1650 MHz, although that's not really representative of boost clocks possible in gaming, but rather when the CUDA cores are at work. 65W is the cap when it comes to power consumption, which is exactly in line with ASUS' claims.
User Experience
The ROG Zephyrus G14 is definitely the lightest and smallest gaming laptop I have ever laid my hands on. While I received it during the RMO, I did carry it around my living space to get on various tasks, just because it is so light. I really didn't mind the 1.6 kg weight and I do wish more gaming laptop can be like this. If SuperDaddy is reading this, I hope he will consider getting this for me as my work laptop as I absolutely love the mobility and also the seriously mind-blowing battery life.
One question that I have frequently asked gaming laptop manufacturers is why aren't we getting fingerprint scanners in gaming laptops? Every major gaming laptop brand has a content creator-oriented lineup which do come with fingerprint scanners, so we know they have access to the technology. Well I guess ASUS got tired of that question and finally threw in a fingerprint scanner in the ROG Zephyrus G14. It's not just any fingerprint scanner though, as it features Single Sign On (SSO) technology that caches your fingerprint from the time you press it to power the ROG Zephyrus G14 up until when Windows requests fingerprint authentication. Just press your registered finger firmly on the fingerprint scanner when turning on the laptop, and you would be logged in immediately.
I do have my concerns with security considering that it has a cache of your fingerprint, although I do believe the engineers at ASUS and Goodix has already worked on preventing misuse of the cache. In practice, it works well enough that Windows logged in without a hitch using my fingerprint, although I did have to make sure to press the power button a bit more firmly and for a moment longer than usual. You can also use it like a normal fingerprint scanner, putting your finger on to authenticate when you reach the lockscreen, although that somewhat defeats the purpose of ASUS investing in what should be a more costly solution. Well, at least ASUS has finally given me a fingerprint scanner in a gaming notebook.
Keyboard and Trackpad
For a 14″ laptop, the keyboard is relatively spacious. My main complaint would be the awkward positioning of the PrtSc key between the right Alt and Ctrl keys, which made me hunt for it a bit. Once I got over it, I had a pretty good experience typing on the ROG Zephyrus G14. I do wish the keyboard was a bit more tactile like my ROG Strix SCAR II, but travel length was sufficient and I do appreciate the slight tilt that the ErgoLift mechanism offered.
Meanwhile the touchpad here is of the frosted glass variety, which my fingertips smoothly glided on. Tracking is pretty accurate too, thanks to the Windows Touchpad Precision drivers, although I do prefer the clickers to be separate from the tracking area as I often use the touchpad with two fingers and tracking can get wonky when two fingers are moving around on the tracking surface. Now while we recorded some worrying temperatures, the palm rest area is relatively unaffected. With temperatures of around 32°C in the areas beside the touchpad, it was quite comfortable to work on even when crunching CPU-intensive workloads. The bottom side is a different story though, with a whopping 52°C recorded in the center of the underside. The center area above the keyboard near the vents are a rather toasty 42°C too.
Lights and Sound
Now, let's take a closer look at the display. There are relatively minimal bezels around the 14″ panel, which help the ROG Zephyrus G14 maintain a very small footprint despite its impressive performance. The lower bezel is a bit thicker, just like all the slim-bezel laptops in the market. And since that the vents exhaust hot air directly at the screen area, having a thicker bezel here might also be for practical reasons. For those who are planning to use the ROG Zephyrus G14 for video conferencing, you would be quite disappointed as there's no built-in webcam in the ROG Zephyrus G14. Not even a nose cam.
The display itself offers good coverage of the sRGB gamut, with it also being PANTONE Validated to ensure more accurate colors. The whites are a bit cooler than the sRGB standard of 6500K though, with our Spyder5 measuring the whitepoint of this display to be at 7014K instead. Now in case you were wondering why ASUS claimed 100% sRGB when it doesn't exactly hit 100% coverage, that's probably because the gamut volume of the display is 101.2% sRGB, 71.7% DCI-P3 and 69.7% Adobe RGB.
And while the good color response is great for work, it also features Adaptive Sync which uses the iGPU in the AMD Ryzen 9 4900HS to offer FreeSync capabilities to eliminate tearing in games. And you don't even have to worry about turning off Adaptive Sync just to enjoy better battery life, as AMD's iGPU is the one in control, unlike NVIDIA's implementations which required you to turn off Optimus to use G-SYNC. This is truly an awesome advancement for the laptop industry and I am glad that I managed to try it out first hand here in the ROG Zephyrus G14.
Audio on the ROG Zephyrus G14 is actually than what you get on most laptops, thanks to two additional tweeters in the palm rest which deliver the highs directly at you, while the downward-firing speakers on the bottom of the laptop provide more depth to the sound. It goes very loud and I did find even bass-heavy music like U Got That by Halogen and Bitconnect EDM Remix by Dylan Locke to be rather enjoyable on the ROG Zephyrus G14's speakers.
I/O Ports
There's a nice selection of ports on the ROG Zephyrus G14, although more is always welcome in this area. On the left you get the charging port, a HDMI 2.0b port and the multipurpose USB-C port that also carries DisplayPort and USB 3.1 Gen2 (10 Gbps) signals as well as supporting USB-PD charging. And there's the combo headphone jack.
Meanwhile over on the left we find another USB-C port, although this one is a bit less versatile with it only supporting USB 3.1 Gen2 (10 Gbps). This is accompanied by two USB 3.0 ports, just enough for you to plug in a mouse and a thumb drive. A SD card slot would have made the ROG Zephyrus G14 absolutely perfect although I can understand that there is very limited room in the 14″ form factor to offer more ports. The area to the left of the USB-C port looks empty from the outside, but inside, that space is occupied by the 76 WHr battery.
Pre-installed Software
One rather common complaint with ASUS devices, be it their smartphones or laptops, is the pre-installed software. ASUS has gradually reduced the amount of software they install from the factory, and the ROG Zephyrus G14 actually doesn't come with that many. In fact, I miss the Sonic Studio suite that ASUS used to pre-install on their gaming laptops. You get the Armoury Crate and MyASUS, and that's about it this time around.
Verdict: a true game changer
So I thought I have outgrown gaming laptops for quite some, and developed a preference for ultraportables instead. I blamed it on age. But the ROG Zephyrus G14 proved me entirely wrong. I have not outgrown gaming laptops, but I have merely outgrown heavy laptops. The ROG Zephyrus G14 is a perfect example of you getting your cake and eating it too, with it being as light as many ultraportables out there, offer just as much battery life, and yet, still give you the performance necessary when you want to kick back and enjoy some games.
So would I recommend the ROG Zephyrus G14? Well, ASUS Malaysia has yet to announce the local pricing of it here in Malaysia, with them also observing the Restricted Movement Order (RMO), but we have found it priced from $1449.99 in a Best Buy listing. That converts to around RM6308, which is a ridiculously good price for such a laptop. Of course after taxes and everything, the pricing may differ, but I do believe anything below RM7000 is already an insanely good price for this laptop, given the performance we saw. And I only mention a RM7000 price point because of the gaming performance, but if you consider the improved productivity with eight cores instead of six, the stunning design, the battery life, the sheer portability of it… Absolutely perfect.
Our thanks to ASUS Malaysia for sending us the ROG Zephyrus G14 for review.