Review
ASUS ZenBook Pro Duo 15 OLED (UX582) Review — this is good, but it can be better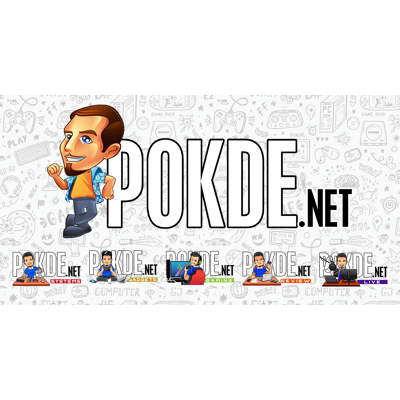 Overview
ASUS reworked the ASUS ZenBook Pro Duo with the Active Aerodynamic System Plus from the ROG Zephyrus Duo laptops. As a result, the new ZenBook Pro Duo 15 OLED runs cooler, faster and is also more ergonomic in use. We also get a faster CPU, the latest GeForce RTX 3070 Laptop GPU and a larger battery to make the ASUS ZenBook Pro Duo 15 OLED an even more enticing upgrade.
2 Year Global Warranty (1 Year with Perfect Warranty)
i7-10870H: RM12 999 (SRP)
i9-10980HK: RM15 999 (SRP)
Positives
+ Refined design screams "professional"
+ Good performance improvements over predecessor
+ AAS Plus significantly improved cooling performance
+ Both displays are excellent
+ Keyboard is pretty comfortable to type on
+ Raised ScreenPad+ is quite nice to use
Negatives
- Very limited upgradeability
- Should have come with an 11th Gen Intel Core processor
- Battery life is lackluster
- More boost to use the nice thermal headroom would have been great
- Very limited I/O options for a 15.6" laptop
- No USB-PD charging
We played around with the odd ASUS ZenBook Pro 15 (UX580), which had the first-gen ScreenPad where its touchpad was supposed to be. Then we had the ZenBook Pro Duo (UX581), which offered a significantly more expansive ScreenPad Plus. Now, the latest ASUS ZenBook Pro Duo (UX582) offers a further enhanced ScreenPad Plus, borrowing from the ROG Zephyrus Duo 15, with it raising up to 9.5° for a more ergonomic user experience. Nice upgrades across the board, right? Well, let's see how well do they come together.
Unboxing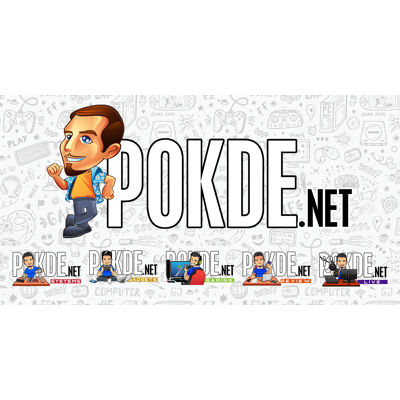 The ASUS ZenBook Pro Duo 15 OLED arrived in a large black cardboard box that's not exactly pretty. But inside you get these pretty gray-blue boxes. They are labelled quite clearly, with the power adapter in the taller box, while the laptop and some of its accessories come in the larger package.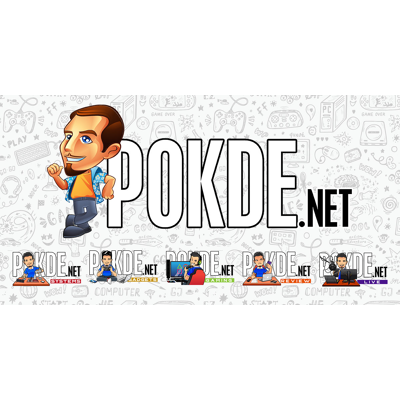 I said "some of its accessories" because the laptop sleeve and laptop stand are not in the fancier boxes, but are instead just slotted into the larger black box. As you can see, the ASUS ZenBook Pro Duo 15 OLED comes with a stylus and palm rest too, allowing you to work on the ASUS ZenBook Pro Duo 15 OLED in utmost comfort. The laptop stand is probably a bit more polarizing, but we will get to that in a bit.
Appearance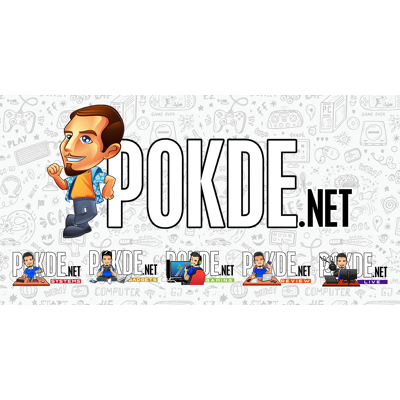 Like all recent ASUS ZenBooks, the ASUS ZenBook Pro Duo 15 OLED touts machined concentric circles centered around the offset ASUS emblem. The color This color here is the Celestial Blue color, which is a lot more bluish than the Pine Grey that you get with just about every other ASUS laptop, although I do wish ASUS offered a bit of gold trim here as well, but I guess ASUS didn't want to risk the ASUS ZenBook Pro Duo 15 OLED looking gaudy.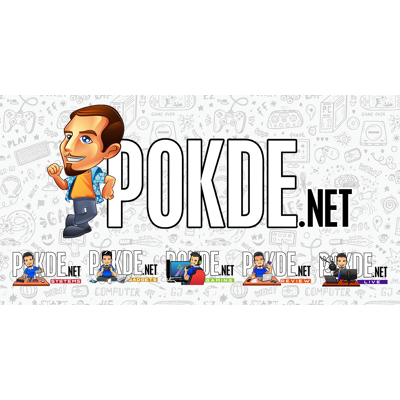 The bottom lid features a very chiseled appearance, with plenty of sharp angles. There's a large vent in the center of the lid, but as you will soon find out, it is only here to augment cooling, rather than being the primary intake vent for the fans. But it is worth mentioning that these are actual holes and you can see the heatpipes through them.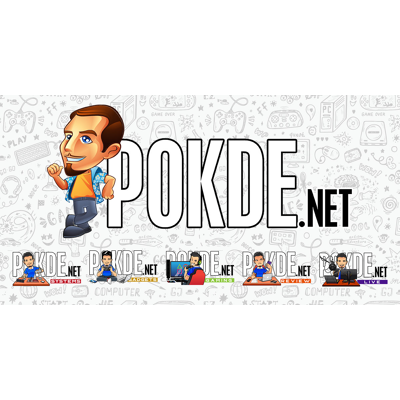 And here we have a look at the laptop fully opened up, with the ScreenPad Plus tilted upwards. The mechanism is pretty similar to the ROG Zephyrus Duo series, where you will have the ScreenPad Plus rise as you open the laptop thanks to a really fancy hinge mechanism. With the second display on the upper half of the lower deck, the only space you have for the keyboard is close to the front edge of the laptop, and that in turn forces the trackpad to the right edge of the laptop.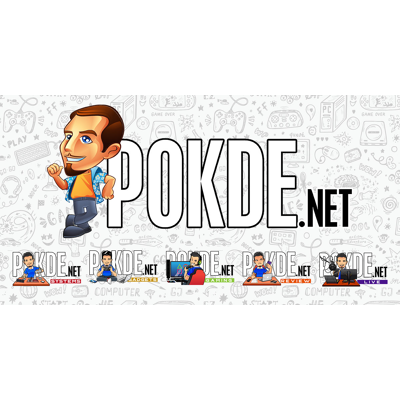 The included palm rest meets the ASUS ZenBook Pro Duo 15 OLED at a very nice angle, and it provides a nice extension for the missing palm rest area that you will usually get with most laptops. I personally don't find the palm rest necessary, just as a I don't use palm rests with my desktop keyboard, but I guess this will be great for those who like it. Now let's get deeper into the laptop.
ASUS ZenBook Pro Duo 15 OLED Specifications
CPU
Intel Core i7-10870H, 8C/16T @ 2.2GHz (up to 5.0GHz boost), 45W TDP, 14nm FinFET
RAM
32GB DDR4-2933 (on-board), dual-channel
GPU
Intel UHD Graphics @ 1200MHz
NVIDIA GeForce RTX 3070 8GB GDDR6, up to 1440MHz (90W TGP / 110W with Dynamic Boost 2.0)
Storage
1 x 1TB Samsung PM981a PCIe 3.0 x4 NVMe SSD
Software
Microsoft Windows 10 Pro
NVIDIA Studio Driver 471.11
Intel Graphics Command Center
ProArt Creator Hub
MyASUS
Microsoft Office Home & Student 2019 (license bundled)
McAfee Personal Security
Connectivity
Intel Wi-Fi 6 AX201 (WiFi 6, up to 2.4Gbps)
Bluetooth 5.1
2 x Thunderbolt 3 USB-C
1 x USB 3.2 Gen2 (10Gbps) (Type-A)
Displays

Primary Display


15.6″ 4K (3840 x 2160) Samsung SDC4143 OLED display, 60Hz refresh rate, Adaptive Sync, DisplayHDR 500 True Black, 440 nits, 100% DCI-P3, Pantone Validated, touch input, stylus support
ScreenPad Plus
14″ 4K (3840 x 1100) BOE BOE085F IPS-level panel, touch input, stylus support
1 x HDMI 2.1
2 x DisplayPort over USB-C
Audio
Stereo speakers
1 x 3.5mm combo jack
Harman Kardon certified
Array microphone
AI Noise-Cancelling Audio
Power
92WHr 8-cell Li-Po battery
240W power adapter
Dimensions
359.8 × 249.2 x 21.5 mm
Weight
2.4kg
Performance
Synthetic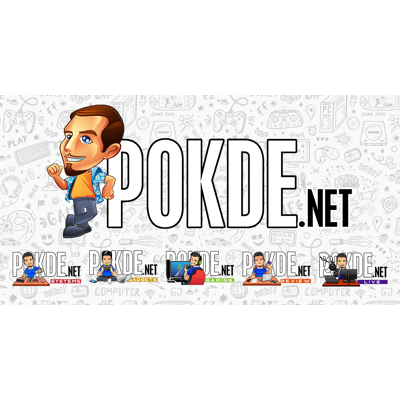 The ASUS ZenBook Pro Duo 15 OLED packs the Samsung PM981a, which is a speedy PCIe 3.0 x4 SSD. As we are still looking at a 10th Gen Intel Core processor here, there's no PCIe 4.0 support to speak of, so this is about as fast as it gets. No complaints when it comes to storage here on this laptop, aside from maybe the fact that there's only room for one M.2 PCIe drive.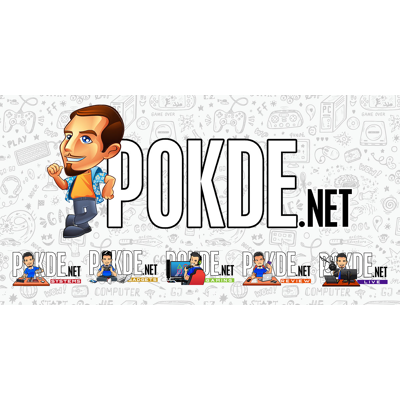 Cinebench R20 sees the ASUS ZenBook Pro Duo 15 OLED deliver good CPU performance, significantly faster than its predecessor due to it having two more cores as well as much better cooling. Multi-core performance is now 63% higher, while single-core performance went up by nearly 12%, which is as good as you would expect from a full generational upgrade. It is worth mentioning that it is a lot slower than the 11th Gen Intel Tiger Lake-H and AMD Ryzen 5000 series laptops, but I guess it is still an upgrade over the last-gen ZenBook Pro Duo.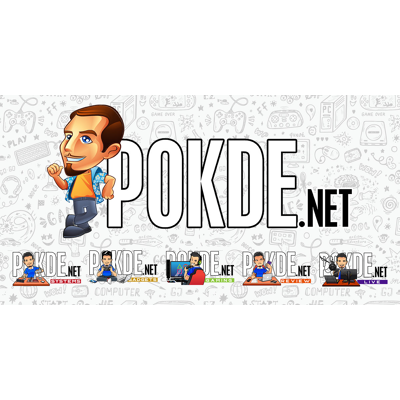 GPU performance of the GeForce RTX 3070 is right where we expect. The ASUS ZenBook Pro Duo 15 OLED enjoys a nice and comfortable gap over its predecessor here, and can match even the latest gaming laptops. The Ampere-based GPU is definitely a lot faster than the GeForce RTX 2060 featured in the ZenBook Pro Duo UX581.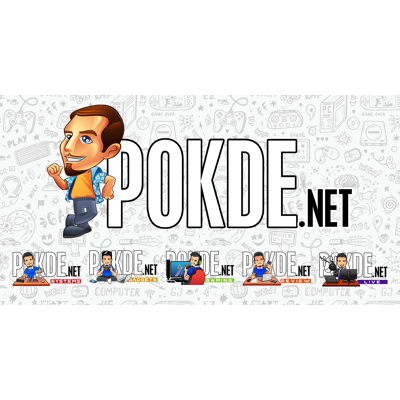 This is corroborated by the 3DMark Time Spy results. Once again we are seeing the ASUS ZenBook Pro Duo 15 OLED deliver performance that's well in the ballpark for the GeForce RTX 3070, which means that it is well ahead of the GeForce RTX 3060, as well as the GeForce RTX 2060.
Raytracing performance has improved significantly as well. While 3DMark Port Royal's results are more relevant towards raytracing in games, those who use real-time raytracing to visualize their projects will probably also see a similar performance boost by going with the ASUS ZenBook Pro Duo 15 OLED instead of the last-gen model.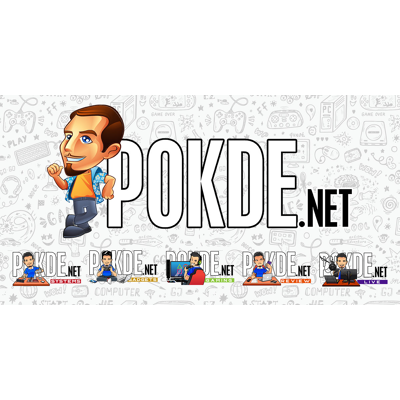 PCMark sees the ASUS ZenBook Pro Duo 15 OLED pull ahead of the ProArt StudioBook One in every metric, indicating that this is one seriously powerful laptop for just about every kind of workload, even content creation. I do believe that PCMark wasn't fully capable of taking advantage of the hardware on the ProArt StudioBook One though, as the RTX A6000 is definitely a much faster GPU for everything than the GeForce RTX 3070 we have here. The last-gen CPU appears to be a major sore point though, allowing the ROG Zephyrus Duo 15 SE to run circles around it.
Cooling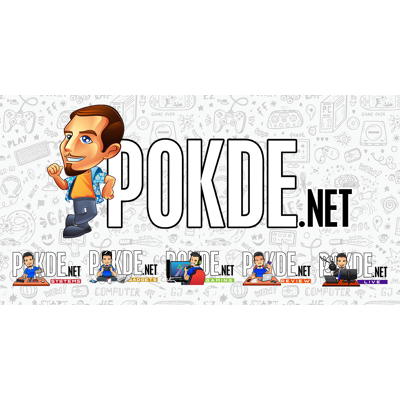 The ASUS ZenBook Pro Duo 15 OLED's cooling performance is evidently better. The raised ScreenPad Plus lets the cooling system here breathe much easier, with generous room for intakes as compared to having to suck air from the top edge of the laptop like in the last generation. The exhausts are still on the side. What I am most worried about is how difficult will it be to maintain the cooler, and how often you will have to do that, as the fans are now entirely exposed without even a mesh over them. But at least it does its job very well. Now let's check out the results.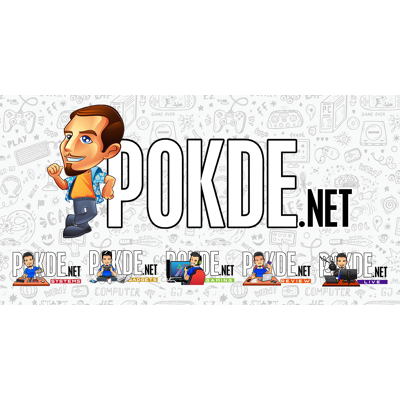 The initial boost that allowed the CPU to hit 4.0GHz, saw the CPU draw a whopping 97W and overwhelmed the cooling, hitting 93°C, before the the power limit quickly drops to 45W and stays there. Unlike most of the 10th Gen Intel Core H-series laptops from ASUS we have check out, the CPU here doesn't throttle down below 45W, so that's already pretty good, but I wish ASUS used the thermal headroom here to boost higher. It might be that they wanted to keep things at spec here with the Core i7-10870H, so that the unlocked Core i9-10980HK version is able to shine better.
The GPU drew around 90W with clocks averaging 1388MHz. Temperatures are quite cool too, at an average of just 76°C. Surprisingly enough, we didn't see the ASUS ZenBook Pro Duo 15 OLED allocate more power to the CPU in Realbench, like what we saw in the GIGABYTE AORUS 15G. I guess even though most laptops will tout Dynamic Boost 2.0, their implementations can greatly differ.
It would be quite interesting to see how much freedom ASUS gives to owners of the unlocked Core i9-10980HK to push the CPU to its limits, but unfortunately we didn't get the opportunity to see that. But hey, at least we know that the cooling system has sufficient headroom for a faster CPU or GPU, unlike in the ZenBook Pro Duo UX581. I couldn't recommend the Core i9-9980HK version of the ZenBook Pro Duo owing to the poor thermals, but the Core i9-10980HK version of the ASUS ZenBook Pro Duo 15 OLED might actually be quite a good idea if you want/need more CPU performance.
Battery Life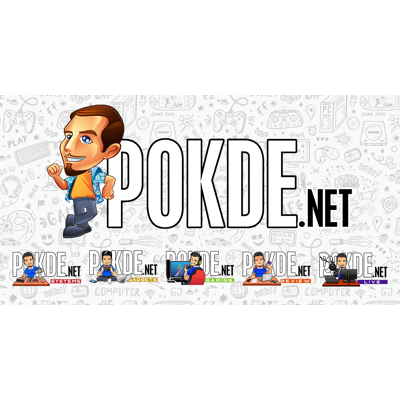 Despite the ASUS ZenBook Pro Duo 15 OLED packing a huge battery, it only lasted 5 hours and 13 minutes in the PCMark 10 Modern Office battery life test suite. This should be attributed to the higher power draw of the high-res 4K OLED display, as the PCMark 10 Modern Office tests do not run in dark mode to accommodate OLED displays. It is worth mentioning that this is already longer than what the ZenBook Pro Duo was capable of, but it is still quite lackluster in my book. I would recommend carrying a power adapter if you are planning to work away from your homebase for more than a couple of hours.
User Experience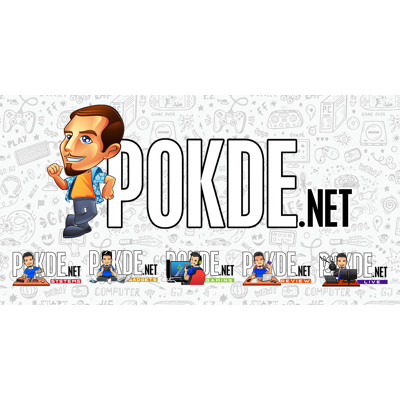 The ASUS ZenBook Pro Duo 15 OLED comes with a nice laptop stand that can prop up your laptop at a steeper angle for a more ergonomic viewing experience. Personally, while I loved it in the ASUS ZenBook Duo 14, the thicker design of the ASUS ZenBook Pro Duo 15 OLED made it uncomfortable to type on the ASUS ZenBook Pro Duo 15 OLED with the stand. I must say that the secondary display does look better like this, and it felt better to use the touchscreen, but since most of my work involves typing, I wouldn't use the laptop stand much.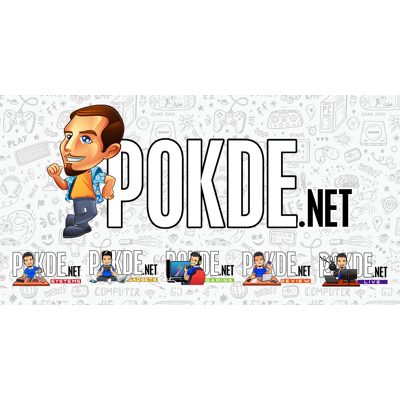 For security, the ASUS ZenBook Pro Duo 15 OLED comes with the now-standard Windows Hello-compliant IR facial recognition system that works well enough that I no longer miss fingerprint scanners on my laptops. It's placed above the display as well, so you can conduct video conferences without worrying about odd angles.
Display and Audio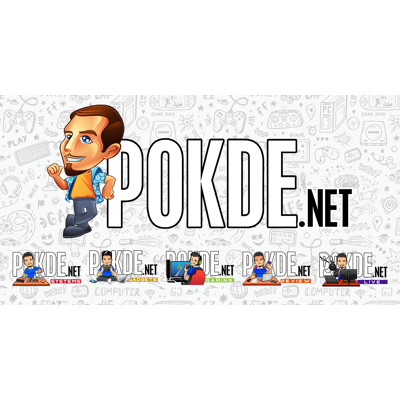 ASUS designed the ASUS ZenBook Pro Duo 15 OLED for serious content creators, and the intentions are made very clear with this stunning OLED display. ASUS sourced a slightly different OLED panel from Samsung this time around. We now get a noticeably brighter 450 nits, which to me is really too bright for normal use, up from the already retina-searing 400 nits in the ASUS ZenBook Pro Duo UX581. The gamut response has also changed slightly, as we get a 97.8% DCI-P3, 96.4% Adobe RGB and 99.8% sRGB coverage.
Gamut volume is an insane 120.9% DCI-P3, 117.6% Adobe RGB and a whopping 170.7% sRGB. While it seems like the gamut coverage has slightly decreased from the previous OLED panel, it just seems like our unit of the ASUS ZenBook Pro Duo 15 OLED is slightly off when it comes to calibration, as our measurements out of the box also reveals poor Delta E figures, averaging 2.04.
You will most probably have to calibrate your laptop for your use, as while the ASUS ZenBook Pro Duo 15 OLED is PANTONE Validated, it doesn't mean that every panel is probably calibrated, as the validation is provided for the entire batch instead of individual panels in the production line. Regardless, the ASUS ZenBook Pro Duo 15 OLED's OLED panel does offer all the perks of OLED, including the renowned true blacks, the wide gamut coverage as seen earlier, as well as significantly lowered blue light emissions and also true color representation even at lower brightness, all simply due to the properties of OLED. It's probably the best display tech available in laptops today. And you don't have to worry about the burn-in issues on the ASUS ZenBook Pro Duo 15 OLED, as ASUS has specifically targeted the issue with several software and hardware-based solutions.
While the main highlight of the ASUS ZenBook Pro Duo 15 OLED is probably the sweet 4K OLED display, the 4K ScreenPad Plus also deserves some attention. While it appears to be the same on paper, is now able to provide 95.3% sRGB and 71% DCI-P3 gamut coverage, versus the previous generation's 92.2% and 65.5%. A small, improvement, but a good one nonetheless, as the secondary display is also a major selling point for the ASUS ZenBook Pro Duo 15 OLED.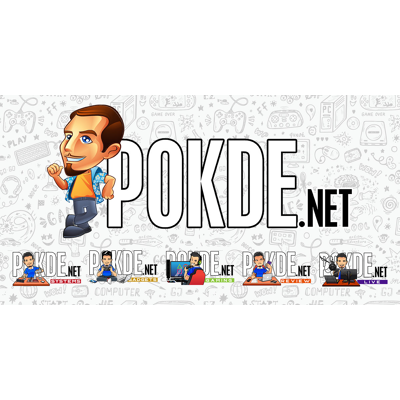 While the ASUS ZenBook Pro Duo 15 OLED doesn't have any upward firing speakers, they sneaked in the harman/kardon emblem here between the ScreenPad Plus and the main chassis. There are only two downward firing speakers on the ASUS ZenBook Pro Duo 15 OLED, and they are really quite lacking. The default DTS sound profile tries to boost the bass frequencies for a fuller sound, but the speakers here are just physically incapable of that. Definitely not ASUS' best work, especially given that we are looking at a full-sized 15.6″ laptop.
Keyboard and Trackpad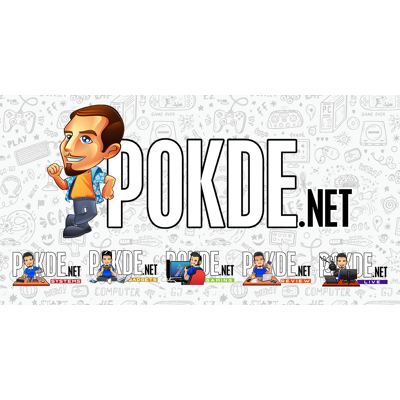 I am a strong proponent of the "don't fix what ain't broken" ideology, and I am glad that ASUS believes in it too. The ASUS ZenBook Pro Duo 15 OLED's keyboard feels pretty similar to the ones in just about every recent ASUS laptop, and by that I mean that it is quite tactile with a bit of travel. Not as much travel as you would find in the likes of thicker gaming laptops, but I would say that it is good enough. I actually prefer typing on it without the palm rests, but of course that's a personal preference. I also found that I didn't need the laptop stand here as much as I did on the ASUS ZenBook Duo 14, possibly due to the thicker profile of the ASUS ZenBook Pro Duo 15 OLED.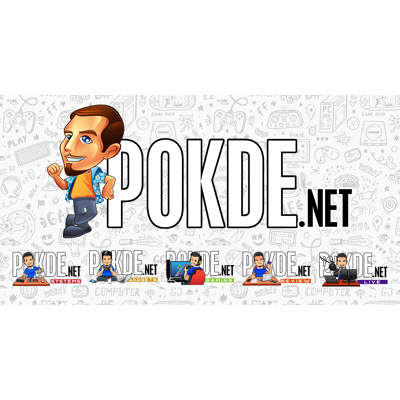 And of course, this offset trackpad does feel very odd to use, especially if this is your first laptop with this layout. For some reason, ASUS allows both the trackpad and NumberPad to coexist and work at the same time on their ZenBook lineup, but not on their ROG series. But I digress. The trackpad is as accurate as you would want it to be, but its size and portrait orientation does mean that it isn't the best out there. But hey, the ASUS ZenBook Pro Duo 15 OLED has two touchscreens, so you can use that as well. Above the trackpad are four hotkeys that allow you to switch the fan profiles as well as some ScreenPad Plus related functionality.
ScreenPad Plus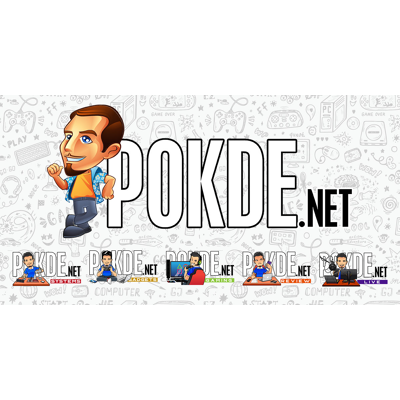 Speaking of the ScreenPad Plus, let's get into more detail about this fancy secondary display. While the original ScreenPad Plus served up a secondary display with few embellishment, ASUS has been hard at work refining the software experience. Now, the ScreenPad Plus even comes with Control Panel, letting you take advantage of the extra screen real estate to work in popular content creation apps more efficiently. You can also always use it as a quick hotkey array or drawing pad, but those features were already available previously. Do note that these are also offered as an update for the older laptops with the ScreenPad Plus, so the main advantage you are getting is the tilt here.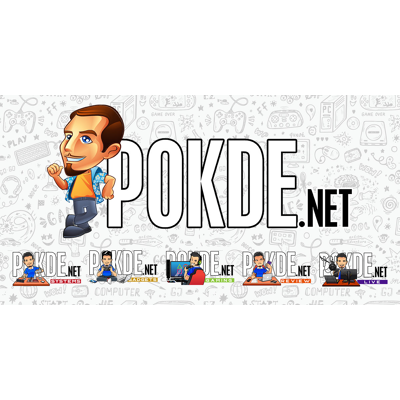 I am quite a big fan of the tilting secondary display, as it makes the display much more comfortable to look at. Previously you had to sort of look downwards, and while I have considered it acceptable on the ZenBook Pro Duo, I do think it would be quite unergonomic in the long run. The tilt also make it slightly more comfortable to draw/write on with the included stylus, although there might be some who thinks that a flat surface would be even nicer, but that's not an option with the current implementation of the raising mechanism.
I/O Ports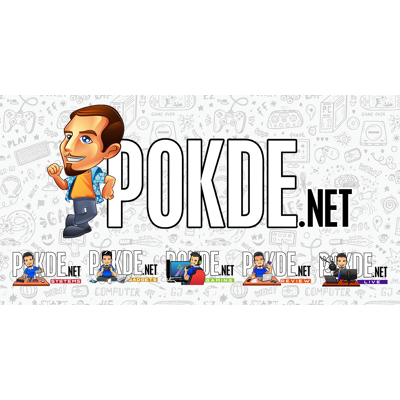 On the right flank, the ASUS ZenBook Pro Duo 15 OLED offers two Thunderbolt 3 ports, not Thunderbolt 4, because this isn't an 11th Gen laptop. There's also a USB 3.2 Gen2 Type-A port for convenience. One very major caveat that might not be obvious at first glance is that neither of the Thunderbolt 3 ports support USB-PD input, which is extremely odd considering that the ROG Zephyrus Duo series does support USB-PD charging for portability.
And those laptops are packing significantly beefier hardware too, so it's definitely not due to the power draw limitations. Does ASUS think that content creators do not need that sort of portability, but gamers do? I would think it should be the other way around…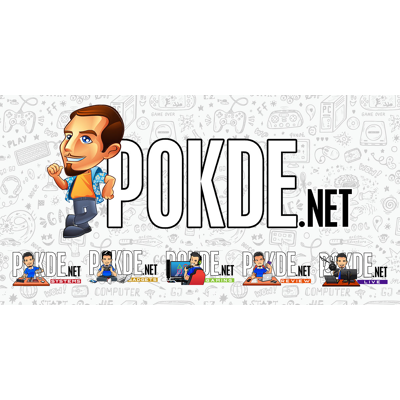 Over on the other side you get the power input and HDMI 2.1 port. The HDMI 2.1 port is directly wired up to the GeForce RTX 3070, so if you want maximum frame rate in games, this is the way to go. And there's also a combo headphone jack here, which is notably missing in their recent ASUS ZenBooks we checked out recently.
I must say, for a full-sized 15.6″ laptop, the ASUS ZenBook Pro Duo 15 OLED's selection of ports is quite disappointing. It is the same array of ports as what ASUS' 13″ laptops offer, which while sufficient considering the constraints of the 13″ form factor, begins to look a little lacking when scaled up to this size. But at least you get a headphone jack, so there's that. It seems that ASUS really focused on maximizing the cooling and battery capacity in the ASUS ZenBook Pro Duo 15 OLED, and sacrificed some of the space for ports along the way.
Pre-installed Software
While the ASUS ZenBook Pro Duo 15 OLED is not a ProArt laptop, it does come with the ProArt Creator Hub. This allows you to calibrate the display on top of other stuff that you would see in ASUS' Armoury Crate in their gaming laptops. The toggle to turn on the fan speed to the max is also quite nice, allowing you to maximize the cooling for longer or more intensive workloads.
MyASUS is present here as well, along with a number of other bloatware that ASUS bakes into every laptop they release. But what's great about MyASUS is that ASUS actually adds features to improve the user experience on each laptop. For example, the ASUS ZenBook Pro Duo 15 OLED's OLED display may raise concerns about burn-in, but ASUS has baked in a number of burn-in prevention systems into MyASUS, including a customized screen saver and pixel shift algorithm, to prevent burn-in from affecting your user experience.
This, in addition to Samsung's OLED burn-in prevention technology that can increase the current to aging pixels to ensure that you still get the colors you are supposed to see. This is in hardware, so you can't control it, but it is intended so that you get precise, consistent colors throughout the lifespan of the OLED panel, which is going to be important if your work involves precise colors.
Conclusion
Priced at RM12 999, the ASUS ZenBook Pro Duo 15 OLED is a pretty interesting prospect if you want not just an OLED display, but also a secondary display panel to expand your productivity. I wish ASUS had just waited a few more months to use the 11th Gen Intel Core processors instead, as the processor in this machine is already outdated as we speak. I won't say that it's underpowered, as the ASUS ZenBook Pro Duo 15 OLED will still outperform many desktop PCs out there today, but in laptops where you can't upgrade the CPU, getting one with a last-gen chip doesn't really make much sense, especially when it costs this much.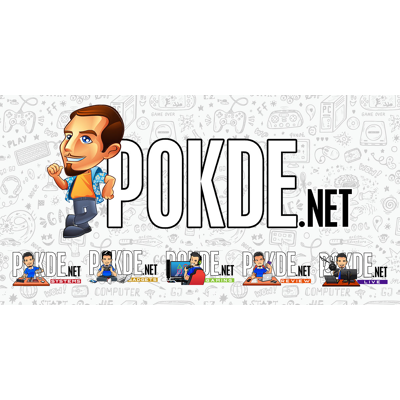 I guess the main upgrade under the hood here falls on the GeForce RTX 3070's shoulder, which is evidently a much faster GPU as compared to the GeForce RTX 2060. But ASUS managed to solve the main concern I had with the ASUS ZenBook Pro Duo 15 OLED's predecessor: cooling. The ASUS ZenBook Pro Duo 15 OLED enjoys much better cooling, and that, combined with the updated hardware, allows for a notable increase in performance as well. Overall, the raised ScreenPad Plus not only contributed to a more comfortable user experience, but also better cooling, and I think it is an absolute win.
With that said, unless if you use Thunderbolt peripherals or need a stylus in your workflow, I personally think that the ROG Zephyrus Duo 15 SE might be the better option at the same price, if you are okay with a 100% sRGB IPS display instead of this awesome 100% DCI-P3 OLED panel. Alternatively, if you don't need all that horsepower for video editing or rendering tasks, but want a secondary screen for multitasking, you can also opt for the more affordable ASUS ZenBook Duo 14, which offers pretty much the same array of I/O along with a smaller-but-similar dual-display setup. It is also much lighter on your wallet and also on your back.
Our thanks to ASUS Malaysia for sending us the ASUS ZenBook Pro Duo 15 OLED for review.