Review
ASUS ROG Zephyrus Duo 15 GX550 Review — Elevate your portable experience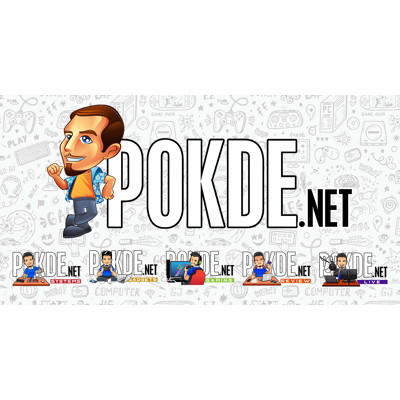 Overview
If you ever wanted a secondary display that stows away neatly, while holding plenty of raw power, and still look extremely sleek, the ROG Zephyrus Duo might just be the one you're looking for. Such heavenly match is expected to burn a hole in your pocket though.
2 Years Global Warranty
(1st year with Perfect Warranty)
Positives
+ beautiful matte blueish-gray finishing
+ Lightweight Magnesium-Aluminade keeps the weight down
+ Multi-task better with ROG ScreenPad Plus
+ Powerful Intel Core i9-10980HK
+ Nvidia RTX2080 Super with Max-Q
+ Optimus Mode or Discreet GPU mode
+ Despite all the powerful specification, still maintains excellent temperatures
+ Not noisy even at the fastest fan speeds
+ Dedicated microphone jack AND combo jack
+ Beautiful Pantone Validated 100% Adobe RGB display
Negatives
- no webcam during the times when you need it the most
- switch between arrow keys / pgup pgdown really annoying and you cannot use Quick Key app
- awkward ports positioning at the back
- only one Type-C port
- no SD Card reader for creators
While the public is going frantic over the ROG Zephyrus G14 and ASUS has been pushing hard to it available during these tough times, I have had my eyes on a totally different machine. I saw the ROG Zephyrus Duo first in an exclusive sneak peek during the COVID-19 pandemic and while it looked closely similar to the ASUS ZenBook Pro Duo, the ROG Zephyrus Duo had this charm that was so inviting, that I have been waiting for it to land on our shores just so I can spend more time with it.
Why would you not? The ROG Zephyrus Duo is the epitome of luxurious portable gaming that doubles as the perfect productivity workhorse made only for the very few lucky homo sapiens that could afford one of these for 20 grands MYR a pop! For such a price, my expectations would be over the roof as the past experience from the ROG Mothership have taught us a thing or two. Then again, the ROG Zephyrus Duo is not holding back any punches and if anything, it screams "Come at me, bro"!
That's because under the hood, we are looking at a beastly 8-cores 16-threads of the 10th Gen Intel Core i9-10980HK coupled to the god-awesome Nvidia RTX 2080 Super Max-Q with 32GB of crunching DDR4-3200MHz RAM and a whopping 2TB of M.2 PCIe Gen3 x4 NVMe storage configured in RAID0 and we're just getting started. It comes in two variants of display so you can either pick the extremely beautiful 4K 60Hz 100% Adobe RGB, Pantone Validated G-Sync IPS panel if you plan to use it as a daily driver, or knock yourselves out with the insanely quick Full HD 300Hz/3ms, 100% sRGB, Pantone Validated G-Sync IPS panel if you plan to go hardcore gaming on it. Regardless of your choice, you are given a second display called the ROG ScreenPad Plus which is half the size of your primary display, tilted about 13° towards you and has a plethora of apps to bring about a wholesome experience, never done on a laptop before. Wait, there's more. All of this is packaged in a resilient Magnesium-Aluminium build that stands 20.9mm tall and weighs around 2.4kg only! Blown your mind yet? So you thought.
ROG Zephyrus Duo Unboxed
The ROG experience for the Zephyrus Duo is unleashed right from the box itself which is not really a surprise if you have owned an ROG product before. The diagonal slash is debossed with beautiful silver etching of circuitry design on it and a little tab towards the end. Lifting this tab flips open half of the box to the left giving you a glimpse of ROG Zephyrus Duo underneath. Lifting the other lid, protrudes the inner box, tilting the machine towards you much like the ROG ScreenPad Plus will. It's these meticulous details that ASUS puts into their ROG products that makes them stand out.
Apart from the ROG Zephyrus Duo itself, we get two power adapters, a 240W power adapter and a 65W Type-C Power Delivery (PD) adapter. The Zephyrs Duo also comes with an ergonomic wrist pad, user guides and a free copy of Dying Light 2 for redemption when it is officially available.
Silver with a dash of Black
The Zephyrus Duo comes in a blueish-gray body, which is the only color being offered. The diagonal line on the lid is becoming more standard, and the ROG emblem does not light up. As you lift the lid, the ROG ScreenPad Plus inversely gets lifted from the hinge side with a maximum of 13° angle. Right beneath the ROG ScreenPad Plus, you can spot two large vents that houses the fans largely responsible for the Active Aerodynamic Cooling System (AAS) Plus. The ROG Zephyrus Duo feels tall, thanks to the very wide rubber feet at the bottom that creates plenty of clearance for airflow at the bottom. Which is why, the ROG Zephyrus Duo doesn't really need ErgoLift.
That's not all that allows airflow here. The back of the ROG Zephyrus Duo houses large aggressive looking vents and the sides have their own vents respectively. This is the area that houses the CPU and the GPU and looking at the specification that the ROG Zephyrus Duo has, these vents are more than welcomed. Speaking of specifications;
ROG Zephyrus Duo Specifications
CPU
Intel Core i9-10980HK @ 2.4GHz (up to 5.3GHz Turbo Boost), 8C/16T, 45W TDP, 16MB Intel Smart Cache, 14nm
RAM
32GB 3200MHz DDR4 (16GB onboard + 1 x 16GB SO-DIMM)
GPU
Nvidia GeForce RTX2080 Super Max-Q, 8GB GDDR6, 1330MHz Boost Clock
Storage
2TB Samsung P981a PCIe Gen3 x4 NVMe SSD in Raid 0
Software
Microsoft Windows 10 Pro (1909)
GeForce Game Ready Driver 451.48
Screen Xpert (ROG Edition)
Armoury Crate
Xsplit Gamecaster
Connectivity
Intel WiFi-6 AX201 160MHz band support (2×2 WiFi 6 up to 2.4Gbps)
1 x USB 3.2 Gen 2 Type-C with DisplayPort 1.4, Thunderbolt 3 and Power Delivery
2 x USB 3.2 Gen 1 Type A
1 x USB 3.2 Gen 2 Type A
1 x HDMI 2.0b
1 x RJ45
Display
Primary
Option 1: 15.6" Non-glare UHD (3840 x 2160) 60Hz, 100% Adobe RGB, Pantone Validated, G-Sync
Option 2: 15.6" Non-glare FHD (1920 x 1080) 300Hz/3ms, 100% sRGB, Pantone Validated, G-SyncSecondary
14.1" (3840 x 1100) touchscreen
Audio
2 x 4W speakers with Smart AMP
ESS, High-res certified
Array Microphone
1 x 3.5mm Microphone-in
1 x 3.5mm Microphone-in/Headphone-out combo
Power
240W Power Adapter
Type-C PD 3.0 up to 65W
Dimensions
360 x 268 x 20.9 mm
Weight
2.4kg
Worth highlighting, the Zephyrus Duo comes with a microphone-in jack AND a combo jack. This way, you are not left out because of one or the other. If you are using a combo jack headphone, plug it to the combo socket. If you're using a split jack headphone, your options are not disregarded and you can use both ports.
Worth taking note, the Zephyrus Duo does NOT have a webcam and unlike the ROG Zephyrus S GX701 that while also did not have a built-in webcam but at least bundled an optional ROG GC21 external webcam, the option is entirely missing here and is a real disappointment in times when webcams are more relevant than ever.
Performance
The ROG Zephyrus Duo uses the latest and greatest and nothing less in its offering. However, you have one important decision that you need to make before forking out RM20K on this monster which is, which display model should you opt for:
4K 60Hz 100% Adobe RGB
Full HD 300Hz/3ms 100% SRGB
It is the only parameter as choice offered in Malaysian market and both are priced the same. All other configurations are exactly the same. Just by opting for the other display can bring a huge difference in how the ROG Zephyrus Duo behaves and performs. If you already have an extremely powerful gaming desktop, I highly suggest you opt for the 4K version. If this will be the only computer you will own and gaming is in your DNA, go for the FHD edition. Bear in mind, I can reduce my 4K resolution to FHD but I cannot upscale FHD to 4K (DSR does not deliver the same experience, and doesn't count) so I personally went with the 4K model. That said, the scores below are understated and played down if you get the FHD model instead.
Synthetic Benchmarks
The SSD in the ROG Zephyrus Duo is the Samsung P981a variant which is further improved from the more commonly sighted Samsung P981.
I think the last time I saw any laptop having read/write speeds faster than this was the ROG Mothership which is not a fair comparison as it used 3 NVMe SSDs in Raid0 configuration. Otherwise, even that wouldn't have come close to the ROG Zephyrus Duo's SSDs. Like I said, not holding back any punches, even if it's a matter of less than 5% improvement.
Look who's back up on the charts. There is no doubt that that Intel Core i9-10980HK is a beast of a CPU and one of the toughest to tame in this segment. With that, it scored the highest single core test score and didn't lose much of its ego by standing second in the multi core test score. It also falls slightly above the Ryzen 9 4900HS and Ryzen 7 4800H to which, Intel really needs to fold their sleeves and get serious about their future.
The GPU under the hood is an RTX 2080 SUPER with Max-Q that fared pretty well too. In fact, the only competition that it gets are that from 2080 model laptops too. Looking at the scores and considering all the models in the past that we have tested, gaming on this machine is about to be pretty interesting, but more on that later.
This is further approved by TimeSpy testing. As you can see, the Zephyrus Duo performed best among all other Max-Q GPUs on our list.
Let's look at the raytracing capabilities of the GPU and once again the only competition that it gets is from the other RTX 2080 machines, although the scores do skew more towards 2070s than the 2080s. Much like the Zephyrus G14 had, ASUS has implemented the ROG Boost to deliver 1330MHz boost clock speeds at 90W.
Putting it to productivity test, which probably is what I would be using the ROG Zephyrus Duo more for, the scores were up the roof. This is the first time a laptop broke into the five figures territory in our PCMark test for as long as we have toyed with laptops. With the specifications like these, it was kinds expected but then, this is not the first time we had a machine like this in our labs, so what made it deliver this level of performance has a direct correlation to how well the ROG Zephyrus Duo handles the heat dissipation and prevents throttling along the way.
Gaming
I have said it many times, and I will say it again. 4K Gaming is not today. In fact, the gap is closing slowly, but 20-series RTX cards is not where it settles. I have high hopes for the upcoming 30-series RTX cards and we will evaluate at that time.
If you look at the 4K Gaming chart above, these are actually not bad numbers for a laptop that you can carry around that carries bragging rights on its own. All these games are AAA titles and have been set to their default maximum settings at 4K resolution, so you are seeing a portable dual screen laptop running 4K games at ultra settings kicking console gaming out of the league. If you want to improve the score and still retain the 4K screen, turn the settings a notch down and you can be scoring 60 fps pretty easily. One thing that caught my eyes is that the RTX2080 is getting pumped at almost maximum capacity and if you look at Shadow of the Tomb Raider, disabling RTX and DLSS does no justice to the GPU. In fact, turning both of them ON offloads the ray tracing to the dedicated functional block, the RT cores which eases the runway for a much pleasant gaming experience.
Now here are the same maximum settings for every game above, but this time in Full HD instead.
It is important to realize this because the Zephyrus Duo comes in both options and if you are planning to game hard on it, then you should really get the Full HD version and take advantage of the 300Hz display capabilities. If you're asking me, why did I opt for the 4K version instead? I'll elaborate it in the Experience section.
Battery Life
Let's be practical. We have the highest offering of the 10th Gen notebook CPU, with the most powerful GPU coupled to it, two extremely bright displays rendering more than 4K total resolution and lots of fluff and effects like bright RGB keyboard. It's a powerful gaming laptop and we shouldn't be expecting battery life out of it, right? The first question here is, what is our fine line of acceptance. If you're saying you need 12 hours of battery life, sure, but then you can't be remotely dreaming of chugging that out from something that weighs under 2.4kg. While Vyncent is still combating with his adulting on outgrowing heavy gaming laptops, I have long embraced lightweight gaming laptops as my daily driver, MSI GS65 being the current one. That's because I need the horsepower for the daily tasks that I run on my laptop and I usually need at most 3 hours of continuous battery before my next charge. Outside of that, I'm on my powerful desktop where battery is not even a concern.
Which is exactly more than what I am getting from the ROG Zephyrus Duo. At 300 nits calibrated (which is actually very high), I have two displays to spoil myself with multitasking and I can still clock 4 hours on continuous battery life. How awesome is that? And if I am feeling ultra-productive and I am at the brink of completing my task and I just need to push another 10 or maybe 15 more minutes? Just plug in a Power Delivery (PD) powerbank and get that time extended accordingly. Keep in mind, this is not even on battery saving mode yet, yeah!
Thermals
All this and yet the laptop is not even hot or noisy. How is it achieving this? First, ASUS upped the ante of the AAS to AAS Plus, that stands for Active Aerodynamic System Plus. This is achieved by a large 28.5mm air intake behind the secondary display that draws in cool air and reduces noise at the same time. This grants a whopping 30% airflow capabilities in comparison to the previous Zephyrus laptops. Second, ASUS has developed their very own technique of safely applying liquid metal thermal compound to the newer Intel CPUs and put this on production line. That itself is capable of bringing up to 25% cooling to the CPU. Third, the ROG Armoury Crate software optimizes cooling performance further by seamlessly switching between operating modes based on the task that the ROG Zephyrus Duo is handling. If you think I'm exaggerating, have a look at the following image.
The CPU fan is spinning at a staggering 4000rpm and the GPU fan at 3700rpm. I have put the sound meter right next to the vents where the fans are noisiest and detect the highest peak of noise instead of its average and we only hit 61.8dB maximum. In a noise chart, 60db is normal conversation acoustics. This is the loudest the Zephyrus Duo can be, and this is being measured right next to the vents. Find me a machine that can put all that the Zephyrus Duo has to offer on the table and still maintain this level of silence. I'll wait. Until then, let's see what is exactly going on under the hood.
We run Realbench test and monitor the temperatures, CPU Clocks and Package Power and this is where we discover additional secrets. Under stress, the CPU bursts out a boost hitting its peak and once it runs out of juice, it maintains at 35W which is TDP-down mode as the Intel Core i9-10980HK has a configurable TDP-up of 65W. During the boost shot, the temperature hits 93° before flat-lining to average 77°C while maintaining a steady clock at 1.8GHz which in itself is pretty low in comparison to its immediate rivals.
If anything, ASUS adhered to Intel's guidelines and this results in a much tame, silent and cool machine.
That's not all. ASUS has brought around 5 heat pipes design to the ROG Zephyrus Duo too . There is a clear passage between the top part under the ROG ScreenPad Plus and the bottom to give a strong airflow passthrough.
Here's a closer look at the fan.
Important Note: One thing to note though, if you, like me like to tweak the power management and set my laptops to still running with the lid shut and never put the computer to sleep when plugged in, there is something to keep in mind. With the lid shut, the ROG ScreenPad Plus stowes away with precision, blocking the huge fans under the ROG ScreenPad Plus which is its main source of intake airflow. In a matter of time, even in hibernate mode, huge amount of heat can be gathered around the exit vents. Hence, set the Zephyrus Duo to turn off when the lid is closed, and do not close the lid when you put it in hibernate mode. With that much heat accumulated, you risk damaging the ROG ScreenPad Plus.
User Experience
The ROG Zephyrus Duo is the Rolls Royce of gaming laptops. ASUS has been fastidious about the smallest of details giving you surprises after surprises. Let us just start with the boot and shut down. Upon pressing the power button, the boot starts with the keyboard lights swiping in red towards the left.
This is then followed by the more familiar ROG logo zing on the display (which you can mute it from the Armoury Crate if you wish).
Once you enter the lock screen, the secondary display plays a rather catchy animation of some sort of digital city loading up.
Upon shutting down, the earlier keyboard sequence is reversed, this time the red lights on the keyboard dashing to the right.
When the ROG Zephyrus Duo enters into hibernate mode, the keyboard plays yet another effect where the WASD keys flashes, followed by a swipe pattern in red. It's all a gimmick but one that requires an extra step in the production line to achieve, and that is something I want to put my money on if I'm getting a high-end gaming laptop. It has to stand out and it has to please me first and being a laptop, it has to do all this with convenience in mind. Speaking of convenience.
I/O Ports
The ROG Zephyrus Duo has three sockets on the left side. The first one being the power socket that provides juice via the 240W power brick. The other two are the audio jacks; dedicated microphone and combo jack. This means, if your headphones use separate microphone jack, you can plug them into both sockets, but if you're headphones use single 3.5mm jack, plug it in the combo jack instead. Got a Type-C headphone instead? Let's get to the other side.
The right side has three ports. Two of these are the USB 3.2 Gen 1 Type-A and another one being a USB Type-C with DisplayPort 1.4, Thunderbolt 3 and PowerDelivery (PD) support. ASUS has also bundled a 65W Type-C power adapter which you might be wondering why? Again, it has a direct correlation to convenience.
ASUS expects you to place the larger 240W power brick stationed at one location, perhaps your house, and carry the 65W power adapter for travelling instead of providing a power bank that you might forget to charge. The 65W power adapter is three times smaller than the power brick which means way lighter too.
I ran a test, dropped the battery to 12%, plugged in the 65W power adapter and continued using it for my daily heavy productivity tasks. About 2 hours later, the battery has gone up to 47% giving about 25% of battery life. Then I turn the machine into Connected Standby mode (sleep) with the Type-C still plugged in and I managed to bring the battery up to 64% in 18 minutes which means it's giving me approximately 1% every minute. Slower charging in trade of weight? I'll take that. What I would wish to have though, is at least another Type-C port even if its without Thunderbolt.
Moving on to the back of the ROG Zephyrus Duo, we are presented with a USB 3.2 Gen 2 Type-A sandwiched in between a HDMI 2.0b and a RJ45 port. I'll be honest, this is not really my favorite location for ports, but if you are using the Zephyrus Duo as part of your gaming room setup and have a knack for cable management, this position may come handy.
ROG ScreenPad Plus
Without a doubt, the ROG ScreenPad Plus is THE one thing that really attracted me towards the ROG Zephyrus Duo. I don't know about you, but I personally use triple displays on my office's workstation and I still find them inadequate. So when I know that I have a secondary display on a laptop, and it is actually tilted for better viewing too, you can bet I jumped off my seat and had to get my hands on it.
Want to know the secret behind it? It's these hinges.
The ROG ScreenPad Plus has is a touchscreen and most of it can be managed by just tapping on the little arrow on the left side. This automatically brings up the shortcuts applet which adds value to the ROG ScreenPad Plus beyond just a secondary display. There are four applets that are permanently located here and cannot be removed (but can be repositioned around the grid):
Quick Key applet – a keyboard shortcuts applet that allows you to create single button combos for combination keys.
Handwriting applet – a handwriting recognition applet that allows you to write on it and recognize it into readable text.
Number Key applet – basically a numpad applet with some extra keys like backspace and percentage.
AppDeals applet – a software marketplace that hosts some exclusive deals like 20% Adobe Premiere subscription.
Other than these four applets, you can add any apps as shortcuts by just dragging them into the shortcuts applet. On the side of this shortcut window, there is a vertical bar that has even more features.
The first icon adjusts the ROG ScreenPad Plus brightness exclusively, without affecting the brightness of the primary display. This is essential as the ROG ScreenPad Plus is a matte coated IPS and the brightness level is different from that of the primary display.
The next icon is for Task Group. Task Group allows you to take a snapshot of your currently running applications and their positions. This snapshot can be binded to up to four groups. So the next time you boot up your machine, just press the Task Group and all these apps will be launched and rearranged just the same way when the snapshot was taken. For example, for my common uses, I will need my browser to be on the main display, a calculator, WhatsApp and Spotify on the secondary display. I take this snapshot, and the next time I boot up my ROG Zephyrus Duo, I just need to press the first Task Group and all these apps will be launched and positioned accordingly, just like in my screenshot above. I KNOW! COOL, RIGHT?!
The third icon on this sidebar basically just switches the primary and secondary window apps.
The fourth icon on this sidebar initialized the App Navigator for the secondary display exclusively. I mean, most of the time, you will want the primary application running on the main display and dump all the others to the secondary display. Pressing this icon allows you to quickly switch to your desired app.
The fifth icon disables the physical keyboard entirely. You might be wondering why you need that, but in cases like mine where while I'm watching an interesting video, my kids would come up to me and randomly press my keys, or if you have a cat,… I'll let you fill in the blanks.
The last icon on the sidebar takes you to the ScreenPad Plus settings. Here you can set the ScreenPad Plus brightness, change its background separately from the main display, set the default window size that is opened from the launcher, set if you would like to hide the little arrow that brings up the launcher, turn on window organizer that shows little tabs when you are moving windows around the second display to automatically snap them to organizable sizes, enable Action Menu which allows you to switch, add or extend windows across your twin displays, enable ScreenPad Plus battery saver, set ScreenPad Plus Display resolution and scaling exclusively so you can choose if you prefer 3840 x 1100 or 1920 x 550 resolutions, and some learning and quick guides in case you want to learn how things work around here.
Now probably the only thing that the ROG Zephyrus Duo can improve for the ROG ScreenPad Plus is the fact that the tilt hides the status LEDs behind the primary display hinge, rendering it useless when you are using it. Nothing that I cant monitor from the taskbar, but the fact that it exists and I don't use it, seems like it could use some repositioning.
Keyboard and Trackpad
When ROG introduced the first ever Zephyrus, perhaps the most awkward thing was the keyboard position as it went against the norm, shifted to the lower part of the chassis and the trackpad positioned to the right side. Now that the ROG Zephyrus Duo has a secondary screen above it, it seems much less awkward especially since ASUS has bundled a silicone wrist pad that makes typing a lot more comfortable. The keyboard has decent travel and tactility standing at 1.4mm travel distance. There are shortcuts on the function keys for volume, microphone toggle, fan speed, snipping tool, screen brightness, external display toggle, trackpad on/off toggle, sleep mode and aeroplane mode. There are also 3 dedicated shortcut keys, the ROG key that launches ROG Armoury Crate, a secondary display toggle to turn on/off the ROG ScreenPad Plus, and key that switches between arrow keys and quick navigation keys. Wait, WHAT?!
Yes, this is one thing that ticks me more than it should. The keyboard doesn't have native keys for quick navigation (Home, End, PageUp and PageDown). Instead, you have to press this key first, then the arrow keys are replaced with quick navigation and your only reference is the short notification on your display as these are not even etched on the keyboard. The arrow keys has Fn functions for AURA effects and keyboard brightness which I didn't use once since I got the ROG Zephyrus Duo! But hey, I got an idea! Don't we have a dual screen and remember the "Quick Key" app? Maybe its time to put it to use.
And then, I stumbled into another issue. The Quick Key doesn't allow me to save only a single key shortcut. It forces me to set at least two keys combo. As a journalist cum programmer, these keys are extremely important to me. Assuming I am writing a piece of paragraph and I want to indent the first line, I need to press the arrow key to the first line of the paragraph, press the switcher key into navigation mode, press the left arrow key which is now the Home key, hit tab to indent, press the switcher key again into arrow keys mode, use the arrow keys to go to the last line, press the switcher key again into navigation mode, hit the right arrow key which is now the End key, and finally press the switcher key again to enter arrow keys mode again. Trust me, it's a nuisance and all ASUS needs to do to fix this at least for me, is just allow the Quick Key app to let me set single keys as quick keys.
The right side positioned trackpad does require some getting used to, but I'm just glad it has physical left and right click buttons. The area is a bit small, albeit adequate for even multiple fingers gestures. There is a numpad softkey at the top right which is not alien among ASUS products now and it does come handy for some heavy spreadsheet tasks, much easier than the Number Key applet on the ROG ScreenPad Plus.
The numpad surprisingly works like a real numpad (apart from the clickiness) in the sense that you can actually use Alt keys combination with it, but followed buy another key. For example, if you are typing the degree symbol (°), you can turn on the num pad, press alt key and hit 2, 5 and 8 in sequence, and then press the spacebar key (or any letter for the matter) to drop the symbol.
Display & Audio
Here comes my favorite part and also a little controversial. The bezels around the ROG Zephyrus Duo are sleek and minimal which is now a common sight among most ASUS laptops. The bottom bezels are thick expectedly and there is pretty significant gap between the primary display and the ROG ScreenPad Plus. This gap is added on purpose as part of the AAS Plus design which is the secret behind keeping this monster cool most of the time. The missing webcam is definitely a huge downer for the ROG Zephyrus Duo, especially when its more relevant than ever during these restricted movement times where online conferences are of utmost importance. Nothing that I can put in words that can sweeten this deal, not even throwing an external webcam that reduces the mobility convenience, which by the way, is not included anyway.
I chose the ROG Zephyrus Duo with a 4K display configuration instead of the Full HD 300Hz/3m one for very specific reasons. The 4K display has a Pantone Validated 100% Adobe RGB gamut range and the FHD display actually has a 100% sRGB which is perfect on its own. I prefer using 100% Adobe RGB gamut because I use Adobe Photoshop a lot and setting the profile to adhere to Adobe gamut range does give it some arse kicking advantage. It is a tad complicated but if you get it right, the results are extremely satisfying! You can only achieve this if your monitor can even reach the gamut range which by default already includes 100% sRGB range when I need it anyway.
The second reason is because its time for me to move up to 4K resolution on my laptops. I embraced 4K on my PC about two years ago when I got my PG27UQ monitor and never looked back. If am going to have a dual screen laptop, I want to have it on a 4K setup so I can utilize more space efficiently and things still look crisp and sharp. I do not plan to game much on it, and even if the need rise, nothing like turning a little notch down on the game's quality, aided by G-Sync can't satisfy.  I have used FHD for a years now and I know my reasons, and they may differ from you. So if you are considering getting the ROG Zephyrus Duo, I highly suggest you get a feel of both before putting your money on it.
If you want to experience various display modes, the ROG Zephyrus Duo comes with ROG Game-visual that allows you to switch to 8 different customizable modes ranging from gaming, to entertainment, and content creation.
Upon calibrating it with our Spyder5, the 4K display on the ROG Zephyrus Duo achieved 99.8% sRGB gamut coverage with 148.8% gamut volume, 98.9% Adobe RGB coverage with 102.5% Adobe RGB gamut volume and 87.8% DCI-P3 coverage with 105.4% DCI-P3 gamut volume. It also achieved average ΔE of 0.11 which is a data proof of how beautiful and accurate this display is.
The ROG ScreenPad Plus was also calibrated and achieved 96.5% sRGB with 100.4% sRGB gamut volume, but this makes it a better match for the FHD variant especially if you plan to use both displays together for some extended window experience. If it matters, it achieved 68.9% Adobe RGB coverage and 69.1% Adobe RGB volume, as well as, 71.0% DCI-P3 coverage and 71.1% DCI-P3 volume.
It is odd though, to have G-Sync on a 4K 60Hz display, but it certainly helps avoid tearing at a little cost of fps to give a more streamlined experience when you are gaming. The ROG ScreenPad Plus on the other hand doesn't have G-Sync, but you can enable it likely as Adaptive Sync. Running a pendulum demo on it didn't show any signs of tearing so I have all the reasons to believe the availability of Adaptive Sync on it.
The ROG Zepyhrus Duo has optimus mode that disables G-Sync but switching between it and discreet GPU mode requires a machine restart which is a tad nuisance.
Let's talk about the audio. The ROG Zephyrus Duo totally shines in this area. It has two 4W speakers which delivers extremely loud levels of audio. The audio itself is processed by ESS Sabre HiFi DAC delivering high-res audio. It definitely has a very wide range, deep bass and even at the loudest volume, you do not experience sound distortion. This is also achieved together by the Smart AMP technology that puts the speakers within thermal and excursion limits to prevent damage to the cones. Really, audio is not something that needs any elaboration here.
Aura Sync
Of course, what good is the ultimate gaming laptop in 2020 without Aura Sync. Plug your Aura-compatible peripherals and spoil yourself with the customizable RGB lighting. Fire up the Armoury Crate and spoil yourself. ASUS even threw in the ROG Gladius 2 with the ROG Zephyrus Duo to start with something.
Verdict: The Rich Boys Toy
I change my gears and hardware like I change clothes, but I have a strict exception for my personal laptop. I need to be able to do things fastest and at its highest efficiency on it. I don't settle for less, and I often pay a heavy premium for owning some of the finest legends that has walked the earth. I don't compromise, so it's extremely hard to satisfy my needs when it comes to my portable companion. When I bought my MSI GS65, I told myself that I will be good for at least 5 years and two years into owning it, this is the first time I see the urge of upgrading to this.
The magnesium-aluminade has helped keeping its weight under 2.5kg which is the heaviest laptop I will ever own, I get an extremely powerful 10th Gen Intel Core i9-10980HK CPU along with the king of kings GPU in this segment, the Nvidia RTX 2080 SUPER with Max-Q, I get a secondary display that has freaking touch interface to seamlessly multi task as I wish, it's way silent in my league, even when it's running at its maximum capacity, it can continue the legacy of entertaining my kids who just can't stop asking me to switch the RGB modes on my keyboard, it has a numpad that I didn't have in the past which is now a bonus, and I can create environments to automatically run my applications and reposition them where I want them with just a flick.
All this is going to cost a whopping RM19,999, which, to some people, is their total annual earnings. But if having this beast actually revolutionizes the way I can get things done better, then I'm sorry ROG Zephyrus G14, as enticing as you are and are capable of winning Ying Tze's heart (37:15), this one wins Daddy's heart.