Review
Biped Review — Basic Yet Surprisingly Fun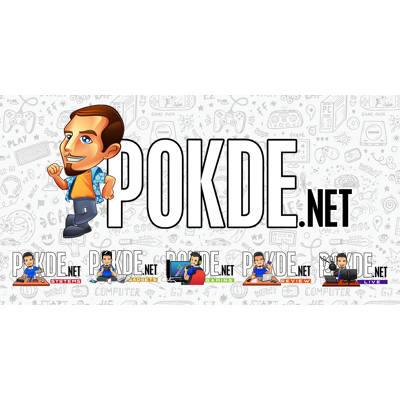 Overview
Simplistic controls on top of a number of puzzles, a game certainly to be enjoyed with friends/family.
Positives
+ Anyone can pick up the game and enjoy
+ Decent puzzles
+ Co-op makes it even better
+ Simple, yet entertaining
Negatives
- Online co-op option is missing
- Replayability might be lacking
- Solo gameplay feels lackluster
What is Biped about?
Biped is a game made by the folks over at META Publishing where players control a pair of robots, Aku and Sila. These robots have nothing aside from their legs and you must fully utilize them to get through all the puzzles in the game. Are you up for the challenge?
Who needs tutorials?
Okay, so the subheader and the dialogue in the picture might not match, but the game is pretty much straightforward. There are only two inputs on the controller that you need to control; your analogs.
Your R3 will control your right leg while the L3 controls the opposite side. Pretty simple, right? You can also 'skate' by simply moving both analogs to the same direction to get around faster in the game, which is required in some parts of the game.
Even though the mechanics are simple, you can expect some challenge in the game's puzzles. Most of the time, you're looking at timing and hand-eye coordination. Some of them are kind of tricky but personally, I feel that it's all about getting used to the controls. You'll get better at the game as you continue playing it (I know how cliché that sounds).
For each map, you are given specific objectives. This includes collecting a number of Stars, amount of deaths, activating Beacons as well as how fast you can finish it. As you can see from the screenshot above, I had quite the trouble in that map (please don't judge me).
Two is better than one
I don't know about you, but I always feel that to playing games with friends and family are a lot more fun than playing alone. That's definitely the case with Biped.
It's not only more fun but in co-op mode, there's more content which means more things to do. Though it's a bit harder to complete puzzles in co-op compared to playing solo, it's definitely more enjoyable and satisfying when you and your player two accomplish tasks together.
Since I praised the game's co-op mode, there's also a thing that I'd like to complain about it; the lack of online co-op. The developers should have included it as it will instantly make the game a lot better. I'm not trying to be dramatic or anything here but it's a shame if you have no one around you to enjoy the game to its fullest potential.
While there is certainly quite a number of levels for you to play, I wished that they added more content to the game. This will certainly entice people to play more and improve its replayability by a big margin.
In case you're wondering, the content differs slightly in solo and co-op modes. The game was aimed to be a co-op game and I'd prefer to play with my friends than to go solo just for that extra content.
Biped Verdict
Overall, Biped has been a pretty fun game to play. It's priced at RM79 on the PlayStation Store and the game is worth it if you're looking for a couch co-op game to enjoy.
I would've rated it higher if it came with more content plus the option for online multiplayer. With that being said, I give it our second best award, our Silver Pokdeward.
We would like to thank PlayStation Asia for giving us a copy of this game for the purposes of this review.