Review
HONOR Magic Earbuds Review — bringing ANC to a new price bracket?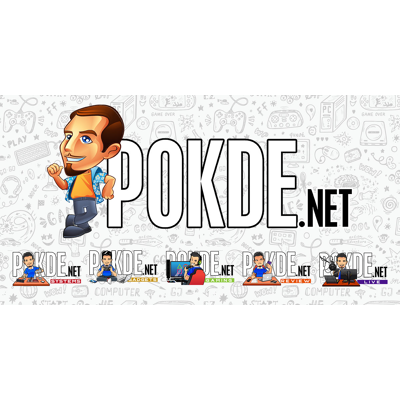 Overview
As one of the most affordable options touting ANC capabilities, the HONOR Magic Earbuds looks pretty promising. Can HONOR bring yet another great bang-for-buck product here?
Positives
+ Convenient pairing for HONOR/HUAWEI smartphones
+ Pop music sounds great with the strong bass here
+ Call quality is surprisingly good for a TWS design
+ ANC feature is nice to have
+ Comfortable wearing
Negatives
- Glossy finish makes for a slippery grip after a while
- Sibilant highs can get annoying
- Battery life is quite poor
HONOR launched a number of products on 27th May, and one of them is the HONOR Magic Earbuds. HONOR is a relatively new player in the audio scene, but that doesn't mean that they can't put out impressive hardware. The HONOR Magic Earbuds boast of Hybrid Active Noise Cancelling, which isn't exactly a simple feature to pull off. The inclusion of said features also jacked up the price to a pretty lofty RM499, which might seem a bit steep, but hey, let's see if it is worth the money.
Appearance
HONOR went with a very simple design for the charging case. It's made of white glossy plastic, which does collect its fair share of scratches and fingerprints, but the white color does help to prevent them from being visible. HONOR calls this Pearl White but there's no pearlescent effect visible on the HONOR Magic Earbuds nor its charging case.
The earpieces themselves are finished in the same color, with a chrome tip at the end for a touch of style. Overall, the HONOR Magic Earbuds might remind some of a certain pair of true wireless stereo (TWS) earphones from a certain fruity company, but HONOR definitely put in a bit more effort to differentiate themselves, unlike certain other brands that just blatantly plagiarize.
HONOR Magic Earbuds Specifications
Drivers
10mm dynamic drivers
Headphone Type
True wireless, in-ear
Connection
Bluetooth 5.0
AAC codec
Wireless Range
10m
Noise-cancelling
Dual Microphone
Hybrid Active Noise Cancellation Technology
Awareness mode
Battery
Earphones
37 mAh
Up to 3.5 hours playback (ANC off)
~1 hour full charge
Charging Case
410 mAh
3x Full Charge (14.5 hours total)
Weight
Earphones
5.5g x 2
Charging Case
51g (without earpieces)
Colour
Pearl White
User Experience
Pairing
The pairing process of the HONOR Magic Earbuds is pretty similar to many other TWS earphones, i.e. you have to hold down a button on the charging case to initiate the Bluetooth pairing mode. It's located on the rear side of the case, and is flush with the body, which when coupled with the glossy plastic that collects finger oils, makes for a rather fumbly experience.
If you own a HONOR or HUAWEI smartphone running EMUI 10 / Magic UI 3.0 or newer, you don't even need to go to the Bluetooth menu to pair with the earphones. A popup will appear, letting you just tap Connect for quicker pairing. A popup will also appear every time you open the case, informing you of the battery remaining in the HONOR Magic Earbuds and its charging case.
HONOR seems to have missed out on the low-latency feature that the costlier HUAWEI FreeBuds 3 offers. There's definitely a palpable delay between firing a gun and hearing the sound in COD Mobile, so I wouldn't recommend these for gaming. They are fine for movies though, so you can use it for movies on a flight, where the active noise cancellation would come in handy.
Range and signal stability are top-notch on the HONOR Magic Earbuds, as I was able to walk around the whole office without a single skip. With two walls in between, the HONOR Magic Earbuds still maintained a strong connection to my HONOR V30 Pro which was left in the middle off the office.
Sound
The sound signature of the HONOR Magic Earbuds is definitely on the warmer side of things. It's quite obvious that HONOR targeted a "fun" sound profile with the HONOR Magic Earbuds, with boosted bass and treble. The highs may have been boosted a touch too much though, with them sounding a touch sibilant. Out of the box, the bass sounded a bit bloated, but after a few hours of burn in, the bass seems to have been reined in, with punchy rather than flabby bass notes. Overall, I did enjoy the sound of the HONOR Magic Earbuds as it plays well with my playlist which largely consist of popular pop tunes, although the raspy highs weren't exactly my cup of tea.
But while the sound quality was middling, the call quality was apparently pretty good. I called my better half with the HONOR Magic Earbuds, and apparently I sound nice and clear, instead of her usual complaint of me sounding distant, which is a common issue with most TWS earphones. The noise cancellation works well, and it seems that HONOR's decision to use three microphones for noise cancellation in calls worked quite well here.
Now speaking of noise cancellation, the HONOR Magic Earbuds also offers active noise cancellation for you, as the listener. It even serves up an Awareness mode in case you need to keep tabs on your surroundings as well. I found the ambient mode to be quite neutral, unlike certain designs which actually amplify the noise around you. It sounds almost like you don't have earphones in your ears, which is exactly what it should do.
The noise cancellation effect here is relatively mild compared to some of the pricier ANC earphones I have tested. Without any music playing, I also noticed a soft white noise in the background when ANC was enabled. If you have ANC on with the HONOR Magic Earbuds, you would also do well to avoid direct wind, as it can get quite annoying as the ANC tries to combat the wind blowing into the mics. With that said, unless you are in a location where a consistent noise is annoying you, the passive sound isolation is good enough to keep out most unwanted sound waves.
Comfort
The design of the HONOR Magic Earbuds isn't groundbreaking in any way, with it looking rather generic. While the long stalks are not responsive to gestures, the round bits above it are. You can assign separate functions to double taps on either sides, and also switch between the noise cancellation modes mentioned earlier by tapping and holding. It's a simple enough configuration, but it works.
As there isn't a one-size-fits-all when it comes to in-ear earphones, HONOR provides three additional pairs of tips in different sizes. The silicone tips are soft and I found that the smaller ones fit me better than the ones that came attached to the HONOR Magic Earbuds out of the box. The earpieces themselves are really light too, lending to comfortable use even over longer listening sessions.
Battery life
The HONOR Magic Earbuds's longevity is pretty abysmal though, with it clocking around 3 hours with ANC on, or 3 hours and 30 minutes with it off. At this point you will want to put them back in the charging case, because the HONOR Magic Earbuds will now start making random beeps to remind you that it needs to rejuice. A full charge takes about an hour, which means these here aren't suitable for long flights at all.The case is good for about three full charges, which should be sufficient time for you to reach homebase and plug the charging case in to charge. I appreciate that HONOR went with a USB-C port here, as that meant I don't have to rummage through my cables for a microUSB one just to charge my earphones, like what I have to do with my current Edifier TWS5.
Conclusion
The RM499 SRP is rather daunting for what the HONOR Magic Earbuds brings to the table, but HONOR is currently offering it for just RM399 along with some nice freebies, which makes them worth considering. Overall, you get ANC capabilities which aren't all that amazing, but ANC is a rare feature in this price range, so the HONOR Magic Earbuds has that in its favor. The fun sound profile should please most listeners, especially those who enjoy pop music. The battery life is probably the weakest link here, but it should more than suffice for your daily commute, although long international flights will be out of the question. The HONOR Magic Earbuds also presents itself as a good option for those who want a pair of earphones to double as their handsfree device when driving, as they do offer excellent call quality.
Our thanks to HONOR Malaysia for sending us the HONOR Magic Earbuds for review.