Winner For The Cooler Master MM711 Design Challenge Revealed And It's A Beauty!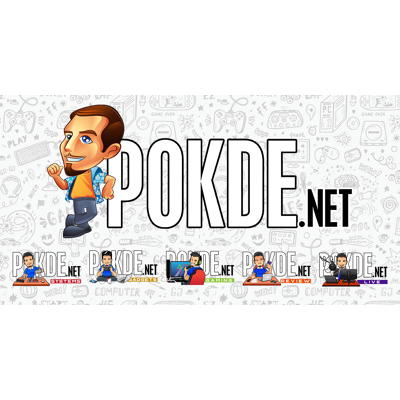 Cooler Master has recently announced the winner for their MM711 Challenge for COVID-19 Relief, a competition aimed for fundraising for the global pandemic.
The contest saw fans submit colorway designs for the Cooler Master MM711 mouse, with them gathering over 300 submissions. A total of five of them were put up to a vote and in the end Aleksandar Cvorovic from Serbia won thanks to his design titled 'Retro'.
He received a 1k product package for his effort. His design will be produced as a limited-edition MM711 lightweight gaming mouse which the proceeds will go to a coronavirus relief fund.
The donation drive started recently through Tiltify, where Cooler Master is welcoming everyone to donate. In return, the donation amount will be entered into a raffle for the winning mouse design.
Donors will also receive raffle tickets based on the amount they donated that they can put towards the prize pool. Should you donate $30 (~RM130), in addition to 30 raffle tickets, you will also get $30 store credit on Cooler Master's online store to purchase the mouse for $30 when it is ready to sell towards the end of the year.
Here's what they had to say about the initiative:
It's a fluid situation right now and we really don't know what will happen a few months down the line. By setting up donations that completely bypass the selling of the mouse and go straight to the charity organization, we're ensuring that any amount we help collect will be made immediately for COVID-19 relief.

Bryant Nguyen, General Manager for Peripherals in Cooler Master
The donation drive is split into two tiers:
20$ and below – Donors in this category automatically enters a raffle to win a copy of the limited edition mouse design, as well as being able to apply raffle tickets to multiple prize pools
30$ and above – Donors will receive an individualized store credit code for 30$ that can be redeemed at the CM Store when the mouse launches
Wondering what the prize pool include? Up for grabs is the COSMOS C700M, MasterLiquid ML240P Mirage, MK850 keyboard, and MWE 650 Gold power supply.
The Limited-Edition MM711 Retro mouse will be available in Q3 2020 retails at $59.99 (~RM260).
For more information and to donate, you can head to link right here.
Pokdepinion: That design looks awesome! Pretty sure collectors wouldn't mind getting hands on it.