ASUS Announces ROG STRIX and TUF Gaming GeForce RTX 40 Series GPUs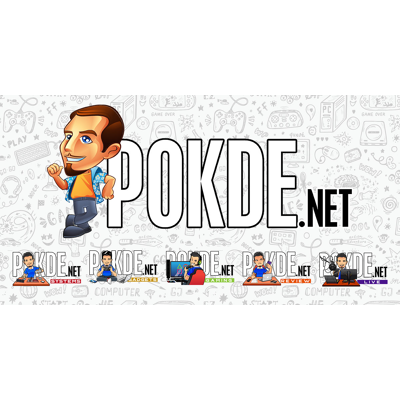 ASUS Announces ROG STRIX and TUF Gaming GeForce RTX 40 Series GPUs
Today ASUS announces its latest lineup of ROG STRIX and TUF Gaming models for NVIDIA's latest RTX 40 series graphics cards.
ROG STRIX
First up is the updated ROG STRIX lineup: three models are being featured here – as RTX 4090, RTX 4080 16GB and RTX 4080 12GB.
The two bigger brothers, RTX 4090 and 4080 16GB, sports a 3.5-slot 357mm dimensions with a pass-through vent, providing maximum cooling performance. It features a die-cast metal frame, shroud and backplate that provides ultra-rigid structure to fight against PCB sag or warping. The 4080 12GB model uses a smaller, 3.15-slot 336mm design, while maintaining the same level of structural rigidity.
New milled-channel vapor chamber heatsink design provides 30% more surface area over the previous generation ROG STRIX RTX 3090 models, while lowering the temperatures by 5°C under a simulated 500W thermal load over conventional vapor chamber design.
The upgraded Axial-tech fans features a thicker, seven-blade design with full barrier rings that improve airflow by 23.8%, air pressure by 19.3% over previous generation fans used in the RTX 3090 models. With such upgrades, the temperatures and acoustics remain at similar levels to the previous generation despite the extra power.
To ensure stable performance, ASUS has armed the RTX 4090 with 70-amp, 12+4 phase VRM. With two power stages per phase, that makes for a 24+4 phase power delivery system. Pair it with high quality power supply such as ROG Thor 1200P2, which supports the latest 16-pin PCIe 5.0 connector, you can simply connect the cables directly to the GPU, no adapters necessary.
All three ROG STRIX models share the same signature STRIX features: An ARGB taillight which offers customizable lighting through Aura Sync; two FanConnect II headers allows control of case fans through GPU temperature readings via the new ASUS GPU Tweak III software. Dual BIOS is also a staple with all models, providing silent and performance mode options. 0dB technology stops the fans from spinning under light loads, minimizing noise.
TUF Gaming
The TUF Gaming also receives the RTX 40 series upgrade with three models as well.
Both RTX 4090 and RTX 4080 16GB in TUF Gaming flavor will feature a slightly thicker but shorter card over their STRIX counterparts, at 3.65-slot and 348mm. Same applies to 4080 12GB, which measures at 3.25-slot, with significantly shorter card at 305mm to ensure high levels of case compatibility.
All three models are built from a die-cast unibody shroud that mates directly to the aluminium backplate to reinforce the overall structure against PCB sagging, while offering ample amounts of airflow through the enlarged flow-through vents. Updated 3D acrylic TUF logo provides ARGB lighting, compatible with Aura Sync, with a detachable velcro loop providing cable management.
They also feature larger Axial-tech fans which provide 20% more airflow over the previous generation TUF RTX 3090 Ti model. Users can switch between silent or performance profile through a dedicated BIOS Switch, or simply change it in the GPU Tweak III software.
Like the STRIX models, TUF RTX 4090 also received the new vapor chamber treatment, with eight heatpipes – 35% more contact area over RTX 3090 – providing huge cooling potential. It uses the same PCIe 5.0 16-pin connector as the STRIX counterpart – paired with a 10+4 phase power delivery system.
All ASUS ROG and TUF RTX 40 models runs on PCIe 4.0 x16 and features 2x HDMI 2.1a ports as well as 3x DisplayPort 1.4a ports. To ensure gamers get the most out of their GPUs, ASUS recommends their ROG Thor 1000P2, ROG Thor 1200P2 or ROG Loki SFX-L 1000W Platinum power supplies.
Pokdepinion: I personally like the looks of the STRIX cards based on what is announced so far. Maybe other AIBs can one-up this later on?