ASUS Unveils Exclusive PBO Enhancement for AM5 Motherboards, Drops Up To 25°C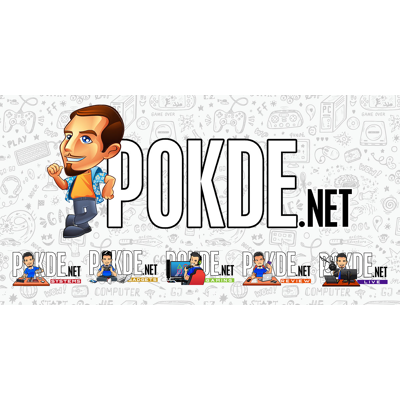 ASUS Unveils Exclusive PBO Enhancement for AM5 Motherboards, Drops Up To 25°C
AMD's Ryzen 7000 series CPUs has represented a big change in how AMD approaches desktop CPUs in regards of power limits and thermals – the increased TDP limits, up to 170W, plus the target temperature of 95°C, which the CPU will utilize when there's thermal headroom available – have at least leave a few rather uneasy despite AMD's assurance that these CPUs are perfectly safe to operate under these conditions. ASUS, in response, has released an exclusive PBO (Precision Boost Overdrive) enhancement that will limit the maximum operating temperature at various levels, all the way down to just 70°C.
Those who wants this feature can download the BIOS update containing PBO Enhancement feature – then install it using the standard BIOS installation process according to motherboard models. To enable the feature, access BIOS Advanced Mode, under Extreme Tweaker tab select Precision Boost Overdrive. Select 'Enhancement', then pick one of three options, Level 1 drops the target temperature to 5 degrees below default, at 90°C; Level 2 and 3 drops the target down to 80°C and 70°C respectively.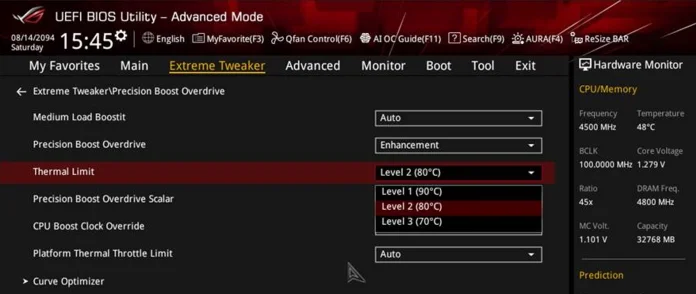 Source: ASUS
If you worry about performance losses with this setting, fret not – per ASUS internal lab testing on various Ryzen 7000 CPUs using 280mm AIO cooler, enabling this feature can improve performance under certain conditions. Using the default PBO settings on the Ryzen 9 7950X which scored 37,811 points as reference: Level 1 drops temperature to 90°C, with a minor performance improvement – ASUS noted this is due to the voltage and PBO optimizations as the setting is enabled. At Level 3, the temperature drops a significant 25°C while only taking 3.5% loss in performance, a tradeoff that the company says many enthusiasts "would happily make".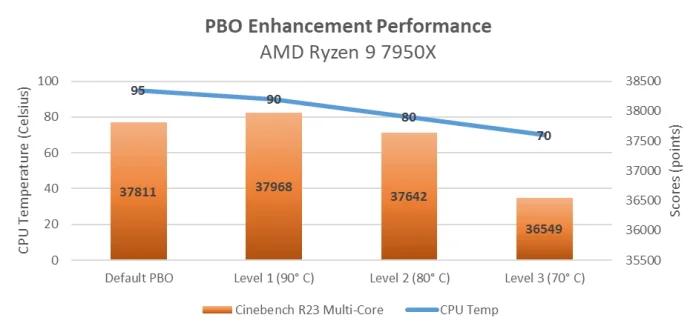 AMD Ryzen 9 7950X PBO Enhancement performance scaling. Source: ASUS
For the mid-range Ryzen 5 7600X, setting enhancement at Level 3 drops the temperature by a full 20°C with performance virtually identical – ASUS claimed the difference is just a miniscule 0.003%. They says users can "reasonably expect" the PBO Enhancement Level 3 will lower temperatures without noticeable performance losses.
Below is the full list of motherboards that will receive this update with their respective BIOS version numbers:
More details on ASUS's blog here.
Pokdepinion: This will at least makes the more "temperature-conscious" PC users more comfortable, but it's gonna be really hard to convince everyone that 95°C is perfectly safe (which they are) as the anecdote that says anything over 90°C is considered "unsafe" temperatures is still very much in circulation.