Review
ASUS ZenBook Pro Duo (UX581) Review — a multitasker's wet dream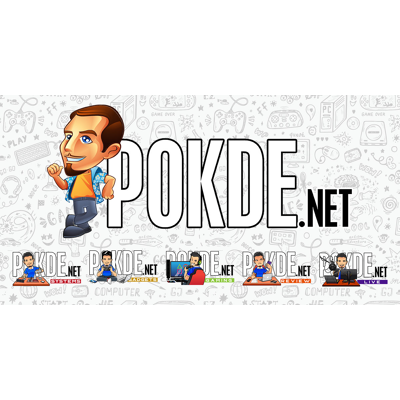 Overview
You only have to open up the ASUS ZenBook Pro Duo (UX581) to be absolutely smitten by it. Two beautiful 4K displays, one of which is an OLED panel, a full-aluminium design, and it even comes with a palm rest in the box, complete with a leather-esque finish just to bump up the premium appeal.
2 years local manufacturer warranty
Core i7 9750H: RM12 999
Core i9 9980HK: RM15 999
Positives
+ ASUS Pen in the box is a welcome sight!
+ Impressive design
+ Top-notch specifications
+ Excellent panels are used for both the main and ScreenPad+
+ Keyboard is quite comfortable to type on, especially with the palm rest
+ ScreenPad+ finally gets two-screen, one-laptop right
Negatives
- Cooling performance stands to be improved
- Battery life isn't great
- Could do with more USB ports
ASUS isn't new to the whole dual-screen laptop concept. They showcased the ASUS Precog concept which sport two whole displays, before introducing the production ASUS ZenBook Pro last year with a ScreenPad which turns the touchpad into a secondary screen. This year's the ASUS ZenBook Pro Duo which was announced at Computex 2019 takes it a step further with the ScreenPad+ which is much more expansive, along with almost every recent innovation we have seen in ASUS' lineup. Do note that we are looking at the ASUS ZenBook Pro Duo (UX581) today, which is the 15.6″ variant and not the 14″ ZenBook Pro Duo (UX481).
Unboxing
The packaging inside is a beautiful deep blue, to ASUS for some reason decided that the ASUS ZenBook Pro Duo should not be housed in the same box as its power adapter. Of course, they do share the same outer cardboard box, but inside, they are separate.
ASUS used a nifty elevating design for the box. The ASUS ZenBook Pro Duo gets lifted out of the box slightly as you open the lid, making it easier for you to take it out. The power brick gets its own box which touts a magnetic lid, no less.
The ASUS ZenBook Pro Duo comes with quite the spread, even packing an ASUS Pen right in the box so you can make full use of the ScreenPad+ and main touch display, both of which support active stylus input. There's also a palm rest, just in case you want to use with more comfort/style. The power brick here is a 230W one, plenty of juice to feed the GeForce RTX 2060 and Core i7 9750H in the ASUS ZenBook Pro Duo.
Just… beautiful.
Constructed of aluminium and only aluminium, the ASUS ZenBook Pro Duo is a real beauty. It's a marvel to look at. The lid here sports a spun-metal finish, with the logo offset for a change of pace from ASUS' older designs which featured a centered ASUS emblem with the concentric circles around it. Nonetheless, still very beautiful, if not more.
Over on the bottom ASUS continues doling out the opulence. The large slab of grippy material here sports a leather texture, just so that it feels better when you carry it by hand. There are also plenty of vents visible here. Looks promising to tame the beastly hardware under the hood here.
Speaking of vents, there are some here on the sides, something which isn't all that common on laptops intended for the creative crowd. ASUS has pretty smartly designed the vents, with the right one further towards the back to avoid blowing hot air onto your right hand holding a mouse, while the left one is a bit nearer the front end, because lefties aren't real. The finishing here is also a spectacle to behold, with bright brushed metal contrasting with the darker blue of the lid and inner panels. Oh and there's a sprinkle of ports, nothing too fancy.
And this here is the ASUS ZenBook Pro Duo opened up with both screens fired up. The main 15.6″ display sports a mind-blowingly sharp and vivid 4K OLED panel Instead of cramming a tiny display into the touchpad area, the new Screenpad+ now takes up the whole area above the keyboard. Imagine a ROG Zephyrus, but instead of a large intake up there, it's a huge 14″ that's more than three times as wide as it is tall. More on that later though. As you can see, the touchpad also doubles as a numpad, or what ASUS calls their NumberPad, giving you the option to quickly key in numbers. Last but not least, the palm rest which makes the typing experience more ergonomic.
Specifications
CPU
Intel Core i7 9750H @ 2.6 GHz (up to 4.5 GHz Boost), 6C/12T, 14nm FinFET
RAM
32GB DDR4 2666 MHz on-board
GPU
Intel UHD Graphics 630
NVIDIA GeForce RTX 2060 6GB GDRR6
Storage
1TB Samsung PM981 M.2 PCIe 3.0 x4 NVMe SSD
Software
Microsoft Windows 10 Pro
MyASUS
ASUS Sonic Master
ASUS Splendid
Connectivity
Intel WiFi 6 AX200 (WiFi 802.11ax 2.4 Gbps)
Bluetooth 5.0
1 x USB-C (Thunderbolt 3 40 Gbps)
2 x USB 3.1 (10 Gbps)
Display

Primary

: 15.6″ 4K (3840×2160) Samsung SDCA029 OLED panel, PANTONE-Validated, touch-enabled
ASUS

ScreenPad+

: 14″ 4K (3840×1100) BOE BOE085F IPS panel, touch-enabled
1 x HDMI 2.0 (4K@60Hz)
Audio
2 x speakers, Harman Kardon certified, smart amp
ASUS Sonic Master Premium
1 x 3.5mm combo jack
Power
230W power adapter
71 WHr 8-cell Li-Po battery
Dimensions
359 x 246 x 24 mm
Weight
2.5 kg
It's worth mentioning that the 32GB RAM is soldered onto the motherboard, which closes off all avenues of upgrading the memory on the ASUS ZenBook Pro Duo. Then again, there are few cases where you need more than 32GB RAM in a laptop.
Performance
As you might expect from all the beefy hardware in this baby here, the ASUS ZenBook Pro Duo blazes through all our benchmarks.
First up, storage performance. We see excellent results here, thanks to a speedy Samsung PM981 PCIe SSD. For those of you who aren't familiar with this drive, it's similar to the Samsung 970 EVO, with the only distinction being that this drive is not marketed to end users directly.
CPU performance is on the lower end of the spectrum though, with it offering rather abysmal multi-core performance. When observed more closely, the CPU only runs at around 3.0 GHz in Cinebench R15's multi-core test, which is the reason behind these scores. Temperatures clock in at around 96°C, something you do not want to see.
GPU performance also suffers, with the GPU easily hitting 83°C. It scores among the lowest when compared against the other GeForce RTX 2060-powered laptops, which is very disappointing.
The poor thermals could be attributed to the fancy new cooling system. Instead of just bottom intakes, the ASUS ZenBook Pro Duo takes in fresh air from between the screen as well. The exhausts are on the sides, and it seems like the fans are somewhat underpowered. While there's a Turbo fan button above the touchpad, even at full tilt the noise is nearly unnoticeable.
Battery life is also not the ASUS ZenBook Pro Duo strong suit. Just 30 minutes of YouTube sucked up 13% of the battery, which means you will be enjoy just short of 4 hours of just YouTube before the battery gives up the ghost. The beefy hardware definitely has its drawbacks.
User Experience
Firing up the laptop for the first time, you get the option to use the IR facial recognition with Windows Hello, or just the regular password/PIN entry security. The IR facial recognition, while nifty, still isn't nearly as consistent as a good ol' fingerprint scanner. I truly wish ASUS kept the fingerprint scanner around.
Two displays for the win!
Just like the ASUS ZenBook Pro 15, you really won't know you needed a secondary display until you tried it out. Sure, many of us have used multiple monitor setups, but to have two on one laptop? Rare. To have a 15.6″ OLED panel and a 14″ IPS panel? Unprecedented.
The main display here is a 4K OLED panel. It reaches well into edges of the body. The screen comes pre-calibrated from the factory and also sports PANTONE Validation and 100% DCI-P3 gamut coverage. We will be putting that to the test.
Amazing gamut coverage, and there's 177% sRGB gamut volume and 125.4% DCI-P3 gamut volume. And then there's an infinite contrast ratio, with zero luminance when displaying blacks, typical of OLED panels. When turned all the way up, the display goes up to a bright 400 cd/m2. In layman terms, this is one hell of a screen.
The secondary display is an IPS panel with a matte glass cover which does remove some of the glare you get under adverse lighting conditions, but it also takes away some of the sharpness of that beautiful 4K panel under it. The matte surface also helps with writing on it with a stylus, like the bundled ASUS Pen.
It's not nearly as good as the main display, with a much more limited color coverage, although the 92.2% sRGB coverage is still very respectable even when compared against other laptops' main displays.
For sound, you get stereo downward-firing speakers, which are Harman Kardon certified. They sound okay, not bad, but not great either. I wouldn't mind watching whole movies on these speakers, but they do lack the oomph I seek in music. Of course, there's still a headphone jack if you want to have better quality audio.
Limited I/O… But it's OK
Due to the design of the ASUS ZenBook Pro Duo, a lot of space on the sides is used up for the cooling vents instead of I/O. ASUS had to sacrifice on the number of USB ports available on the ASUS ZenBook Pro Duo. With just two USB-A ports and one USB-C port, it's quite abysmal for a 15.6″ laptop. However they are really speedy ports, with the two USB-A ports being USB 3.1 (10 Gbps) ones, offering double the speed of regular USB 3.0 ports. Meanwhile, the USB-C port supports Thunderbolt 3, which lets you connect a myriad of peripherals, including stuff like an external GPU. It's almost forgivable, almost.
So many input methods!
In contrast to the I/O, you get more than the usual number of input methods with the ASUS ZenBook Pro Duo. Aside from the usual keyboard and trackpad, you also get touch and stylus input, on both the displays, mind you. If that's not enough, the trackpad morphs into a numpad. ASUS calls this NumberPad. Absolutely creative naming, I know. Unlike the initial iteration of it which was somewhat clunky, you can now use it as a regular trackpad even when the numpad is showing. It's still not perfect, especially if you are doing taps or small movements, but hey, it's vastly better than what was before.
There's actually another method of input: Alexa. But not in our region. ASUS designed the palm rest with a little clear window just so that the light on the edge of the ASUS ZenBook Pro Duo can shine through, but alas, we don't have Alexa here in Malaysia.
Speaking of the palm rest, it does serve its purpose, offering you a more comfortable place to rest your…palms on. With the position of the keyboard all the way down, it is somewhat necessary to improves ergonomics. However whether you will be carrying the palm rest with you when you bring the ASUS ZenBook Pro Duo out is another matter altogether.
The keyboard itself is pretty comfortable to type on, with just the right amount of springiness and travel. Spacing is also just nice for most of the keys. The half-height arrow keys are not ideal, but you will quickly get used to it, like I did.
ScreenPad+ is a real plus!
While the first ScreenPad was a weird albeit interesting experiment by ASUS, the ScreenPad+ is here to pull its own weight. It's also more than 3x the size of the original ScreenPad+, which helps. You can now open three apps concurrently on the secondary screen or split the lower screen into two. It is perfect for multitasking.
New to the ASUS ZenBook Pro Duo is the software implementation, which allow you to conveniently throw open windows up into the main screen from the ScreenPad+ or vice versa, expand the window to span both displays, or just add apps to a shortcut popup. Everything is a lot more functional on the ScreenPad+.
So what can you do with the ScreenPad+? An obvious usage scenario is to use the secondary display to play around with the timeline in video editing software like Premiere Pro. Another one would probably be to throw OBS and Discord onto the ScreenPad+, while you game on the primary display, as a streamer. The possibilities are pretty much endless, and it just depends on your creativity to make full use of it.
And as I mentioned, the ScreenPad+ also supports input from the ASUS Pen, which is a real godsend because of how much more convenient it is to draw on a surface that's parallel to the desk, instead of on the main screen. I would say ASUS has finally successfully perfected the software and hardware formula to cram a secondary display into a laptop. Except for the fact that you can open a numpad on the ScreenPad+, despite the implementation of the NumberPad. Maybe someone at ASUS thought since you already have two screens in the ASUS ZenBook Pro Duo, why not two numpads?
Another tiny issue I found with the current ScreenPad+ implementation is the inability to arrange the displays for a portrait orientation. You will see the ScreenPad+ insistent on being below the primary display, even though when put in portrait the screen isn't under the primary display anymore. I don't think this is a common use case anyways, so I guess this is more of a quirk than a major problem with the ASUS ZenBook Pro Duo.
Conclusion
The ASUS ZenBook Pro Duo will set you back a cool RM12 999. A pretty big figure, I know. But let's see how much you are getting for your money. A beautiful 4K OLED display, a secondary 4K display for the ScreenPad+, an immaculate aluminium chassis, beefy hardware under the hood, IR facial recognition, the ASUS Pen active stylus and a nifty touchpad that pulls double duty as a NumberPad. The ASUS ZenBook Pro Duo is probably the definitive mobile workstation, complete with two displays and desktop-class hardware. If you need more grunt, you can also opt for the variant with the Intel Core i9 9980HK priced at RM15 999, although we aren't sure if you should go down that route.
Now, there are a few things I hope ASUS would improve in the ASUS ZenBook Pro Duo. Cooling, would be my main concern. The current setup is astonishingly quiet even under heavy loads, but unfortunately the temperatures are a bit too high. The current layout also means less available space on the sides for ports. While the current setup offers fast USB 3.1 ports, more ports for stuff like peripherals would be welcome.
Our thanks to ASUS Malaysia for sending us the ASUS ZenBook Pro Duo for review.