Review
Cooler Master CK550 RGB Mechanical Keyboard Review — smooth strokes and pretty colors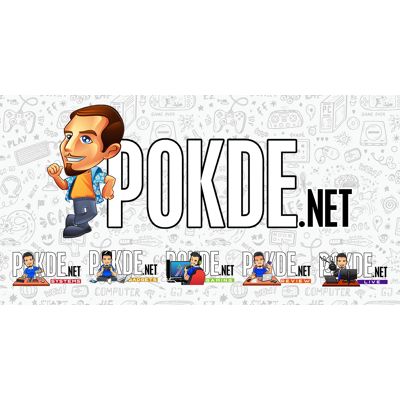 Positives
+ Even comes with a wire keycap puller!
+ Simple design helps the vibrant RGB lighting stand out
+ Sturdy feet
+ Did we say the RGB lighting was vibrant?
+ Gateron Red switches are really smooth out of the factory!
+ Great value for money
Negatives
- Bottoming out is a noisy affair
- Cable is non-removable and not sleeved
Introduction
Cooler Master is quite seasoned in the mechanical keyboard area. Anyone remember CM Storm? It was Cooler Master's gaming-oriented brand back then, and there were quite a few notable boards like the QuickFire TK, Rapid-i and QuickFire XT, which actually lived on in the MasterKeys family — after the transition to Cherry MX RGB switches and some other tweaks — as the MasterKeys Pro M, MasterKeys Pro S and MasterKeys Pro L, respectively. So as a brand that isn't too afraid to look back and give some old stuff a new breath, the Cooler Master CK550 RGB is something really quite different. It is not under the MasterKeys series, comes with a new design, and features Gateron switches, while all of Cooler Master's previous mechanical keyboards used Cherry MX switches exclusively. Can Cooler Master come up with a decent product with so much new? Let's take a look.
Unboxing
The packaging isn't all that new, with the signature purple used in the packaging of most recent Cooler Master products. Interestingly, Cooler Master refrained from mentioning which switches they are using, despite Gateron being a rather reputable brand as compared to Oetemu or God forbid, Content. Purists will probably say that anything other than Cherry MX is inferior, which is probably what Cooler Master is trying to avoid here.
On the back we find a list of highlighted features.
Instead of the fabric pouch the previous mechanical keyboards from Cooler Master came in, this time we get a hard plastic cover. This is actually pretty nice as it can double as a case to protect the keyboard from dust when not in use. Not nearly as useful for transporting around though.
The included keycap puller features a nice round hole to grip it with, a nice inclusion with what is a budget keyboard that most probably won't see much in the way of customization. However Cooler Master seems intent on pushing their Make It Yours agenda, and has included the keycap puller.
Appearance
The top of the keyboard is pretty standard, with the cable exiting the keyboard case in the middle. I do like the RGB status LEDs too. Those with limited space may find the flared sides makes the Cooler Master CK550 take up a larger footprint than is necessary.
Here's a closer look at the sides of the keyboard. The flared sides actually look amazing, and feature nice angled corners. The fit and finish of the aluminium plate into the plastic body is also flawless, without any noticeable difference in gap size across the entire breadth of the keyboard. The switches are mounted onto the plate directly, which makes for the "floating keycap" look that quite a few keyboard manufacturers have emulated.
Under the keyboard we find the Cooler Master logo, some pretty broad feet that can flip out to tilt the keyboard, and tiny little feet on the front edge to keep it from sliding around. There is also no cable routing channels here, which would have been impractical anyway given the central exit point of the cable. As you can see, there is also no sleeving on the cable, nor a gold-plated connector. We can forgo the gold-plating, but sleeving is definitely something we want to protect the cable better.
Specifications
| | |
| --- | --- |
| Body material | Aluminium plate, plastic case |
| Keycap | Laser-etched ABS keycaps |
| USB report rate | 1000 Hz |
| Switch type | Gateron RGB Red |
| KRO | NKRO |
| Anti-ghosting | Yes |
| Microprocessor | 32-bit ARM Cortex M3 |
| Cable | 1.8m rubber coated, non-detachable |
| Included accessories | User guide, keycap puller |
User Experience
After using Cherry MX Browns switches in my main keyboard for about as long as I can remember, switching over to the Cooler Master CK550 does feel a little jarring. The Gateron RGB Red switches actually feel smoother and lighter than the Cherry MX RGB Red. Specifications wise, they are supposed to be the same, but it does feel smoother and easier to press than Cherry MX RGB Red switches. I like that the Cooler Master CK550 doesn't suffer from the flex that certain cheaper keyboards suffer with their poor build qualities. The keyboard could stand to sound more solid though, as bottoming out on the Cooler Master CK550 is a very noisy affair.
Anti-ghosting and NKRO is applied to this keyboard, as no keys we did not press were detected, and no keys we pressed went undetected. Basically you will not encounter any issues with this keyboard when gaming, aside from your own lack of skill.
This is probably the brightest keyboard I have ever used. The through-hole LEDs are right up there on top of the switches' casing, allowing them to shine brighter through the keycaps than SMD LEDs. It's a good thing that Cooler Master improved on their driver software too, offering a lot more lighting options than they previously did for the MasterKeys Pro series.
There is a total of 21 modes, in which there are some sub-modes, making for a lot of customization options in this keyboard. The options are also very easy to configure, which adds even more value to the extra-bright RGB LEDs on the Cooler Master CK550. You can also do the RGB customization the hard way; directly on the keyboard via the hotkeys. You can also configure macros via hotkeys, or just use the driver software for that.
This slideshow requires JavaScript.
Not only did Cooler Master add more RGB options, they also added the macro and key reassignment features to the latest driver software! After much complaining about their previous iterations, this addition is definitely welcome. The ability to record macros, assign them to keys and even completely mess up your keyboard layout manually is definitely welcome. But it still isn't perfect. You can't assign macros to a combination of keys, or into the additional Fn layer. Your assigned macro key will lose its original function and solely be capable of performing the macro. Not ideal when the Cooler Master CK550 lacks dedicated macro keys.
Conclusion
The Cooler Master CK550 offers commendable build quality for the price point it commands, as is the brightness of the LEDs. Cooler Master could add some dampening material below the metal plate for a more solid sound upon bottoming out. Or perhaps improve on the macro assignment feature. As it stands, the Cooler Master CK550 is a great keyboard for the RM249 Cooler Master is asking for it, with the smoothest linear switches I have ever used. For its price, I have literally no complaints.
Our thanks to Cooler Master Malaysia for providing us with the Cooler Master CK550 in this review. To support us, click on the button below to check out the Cooler Master CK550 on Lazada: