Review
ASUS ZenBook Pro 15 (UX580G) review — two screens are better than one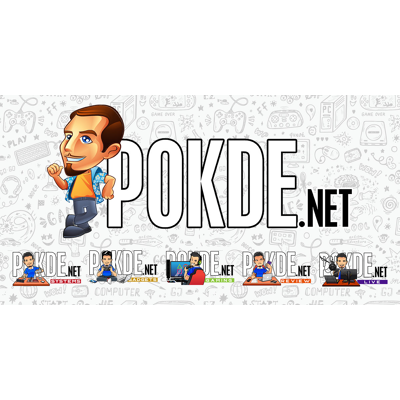 Positives
+ Premium aesthetics with understated elements
+ Connectivity options are excellent
+ Fantastic 4K display
+ ScreenPad features are interesting with a lot of potential
+ Keyboard is comfortable to use
Negatives
- No sleeve included
- Soldered RAM prevents any upgrading in the future
- Sustained performance is limited by poor cooling
- Keyboard feels mushy
Introduction
The ASUS ZenBook series of laptops are stylish laptops designed for a more mature audience. The ASUS ZenBook Pro 15 was launched back at Computex 2018, and our editor-in-chief who saw the laptop firsthand back then was really impressed by the second screen, or ScreenPad. The ScreenPad is definitely the highlight feature here, but the ASUS ZenBook Pro 15 still has plenty to offer.
Unboxing
ASUS decided to include a USB-to-Ethernet adapter and a velcro cable tie, befitting of its professional inclinations. We wish the laptop came with a sleeve though, but it didn't. Surprisingly, the more affordable ZenBook 13 came with one, but this doesn't.
Appearance
ASUS has always stuck by their Zen-inspired concentric circle pattern, inspired by water ripples. Somehow the design looks timeless regardless of how many times they reuse the theme The ASUS ZenBook Pro 15's pattern is a bit subtler than what we have seen before, with finer gaps between the lines.
The attention detail is pretty clear here. The rose-gold chamfered edge runs along the lower half in a nice small highlight. The little cleft to make it easier for you to open the laptop with one hand is also home to the status LEDs. And ASUS didn't just drill a hole there and call it a day, they designed a four-hole aperture for the LEDs. Looks like a four-leaf clover, and hopefully will bring you good luck as well.
Over here we have a HDMI port, 2 Type-C USB 3.1 Gen2 ports with Thunderbolt 3 throughput, a HDMI jack and a power connector. I wish ASUS went with a Type-C charging port for a more modern look overall, but I guess that was not to be.
The keyboard here is a full-sized keyboard, but it lacks a numpad. A curious decision despite this being a 15″ laptop. The slim screen bezels are offset by the thick frame around the keyboard. The palm rests feature in a spectacular brushed metal finish that also catches light in a very interesting way. They could definitely cram a numpad in there, but perhaps to make sure it looks awesome, they decided against it. Besides, the ScreenPad can work as a numpad too, so technically you aren't losing out on much?
Specifications
CPU
Intel Core i7-8750H @ 2.2 GHz (up to 4.1 GHz Turbo Boost)
RAM
16GB 2400 MHz DDR4 (dual channel, soldered)
GPU
NVIDIA GeForce GTX 1050 Ti 4GB GDDR5
Storage
1TB Samsung PM981 PCIe 3.0 x4 NVMe SSD
Software
Microsoft Windows 10 Home
ASUS SonicMaster
ASUS Splendid
ASUS BatteryHealthCharging
ScreenPad stuff
Connectivity
Gigabit Ethernet
802.11ac Gigabit WiFi (up to 1.7 Gbps)
Bluetooth 5.0
2 x USB 3.1 (Gen2)
2 x USB Type-C (USB 3.1 Gen2) Thunderbolt 3
microSD card reader
Display
Primary: 15.6″ 4K (3840 x 2160), 100% Adobe RGB color gamut, PANTONE validated, Delta E <2, 83% screen-to-body ratio, touchscreen
ScreenPad: 5.5″ FHD Super IPS+ display, anti-fingerprint anti-smudge glass cover, precision touchpad (PTP) supporting four-finger gestures
1 x HDMI 1.4
Audio
ASUS SonicMaster stereo audio system, smart amplifier
Harman Kardon-certified audio
1 x 3.5mm combo jack
Power
150W power adapter
71 Wh battery 8-cell battery
Dimensions
365 x 241 x 1.89 mm
Weight
1.88 kg
It is quite clearly designed for professionals with that prime example of a screen, two Thunderbolt 3 ports capable of handling a 4K 60Hz display each or an external GPU and unique ScreenPad features. The onboard RAM is rather unfortunate, closing the doors to upgrades later in the ASUS ZenBook Pro 15's life. 16GB may seem sufficient now, but throw in Lightroom, 10+ tabs of Chrome, Photoshop and maybe some other productivity apps in the background and you will suddenly find yourself with limited breathing room. The lack of support for a 2.5″ drive also cuts off affordable options when it comes to upgrading your storage.
Performance
The storage performs up to expectations. There really isn't anything more you can ask for. Except maybe two SSDs in RAID 0?
The CPU performance in the ASUS ZenBook Pro 15 is lower than what we saw in the ROG Strix SCAR II (GL504GS). The latter is actually 15.5% faster. Checking the thermals we see that it actually spikes to around 95°C, resulting in the ASUS ZenBook Pro 15 slowing down to around 3300 MHz ~ 3400 MHz even during the very short multi-core CPU rendering run.
The performance figures here are not too great, because both the CPU and GPU throttle down during heavy loads, the latter not as severely as the former. The CPU actually goes down below the 2.2 GHz base clock, which is bad. CPU temps hit 98°C, while the GPU hit 88°C.
The reason is probably because of the obscured vents. You can barely see the vents peeking out from under the back panel, and the hot air expelled from the vents are blocked from rising upwards between the screen and chassis, but are forced out through a gap which further shrinks when you open the laptop. There aren't even vents on the bottom, thus further worsening the situation. The design might have been capable of handling the Intel Core U CPUs, but it doesn't cut it here. The hot air is channeled towards the lid, which warms up drastically during the taxing benchmarks.
On the upside, battery life is good enough. 30 minutes of YouTube videos only shaved off 10% of the battery, which means you should be able to get more than four hours of YouTube videos out of the ASUS ZenBook Pro 15. If you were to work on spreadsheets and text documents, you should be able to get even more hours before needing a recharge.
User Experience
Portable performance is probably one of the ASUS ZenBook Pro 15's main selling points. While it isn't nearly as light as the ZenBook 13, anything below 2kg is good enough in my books. It also packs a lot of horsepower in this aluminium unibody. ASUS also solves any issue with security when working on the go. The fingerprint sensor here helps to keep the ASUS ZenBook Pro 15 secure without going through the hassle of keying in your PIN or password. It's fast, it's secure, and it helps me get back to work ASAP. Great stuff.
I can't say that I am an expert at display quality, but this display is really nice to look at. The sharpness is just insane, with a PPI of 282. The Delta E <2 value means that the colors here are calibrated for accuracy. And since these are certified by the leading authority on colors, Pantone, you are assured that you will be editing your photos and videos on one of the best displays you can get. Oh and did I mention that it is a touchscreen that works with active styli? It does, but I didn't have an active stylus with me to test it out.
The keyboard features 1.5mm of travel, which feels decent enough even for an avid mechanical keyboard user like myself. The keys also have a slight curve, for a slightly more ergonomic experience. Unfortunately the keys are rather mushy, which detracts from the premium appeal of the ASUS ZenBook Pro 15.
Sound quality from the downward-firing speakers are pretty decent. They sound punchier and livelier than I would expect from the average laptop, and I enjoyed some YouTube videos in my hotel room back in Taiwan with no issue.
Closer look at the ScreenPad
The best part of the ASUS ZenBook Pro 15? You get not just one, but TWO displays! The second ScreenPad display is really quite interesting. ASUS made the trackpad a display, serving multiple functions aside from being a very good trackpad. It's actually a 5.5″ FHD SuperIPS+ display, probably the very same one in the ZenFone 3. Luckily ASUS was wise enough to use a matte glass cover to prevent fingerprints and smudges from messing up the second display.
The ScreenPad works for multiple modes. It can be a second display, media controller, a numpad, a calculator, or a wide variety of other things including turning off the display to use it as a good ol' trackpad. The downside here is that it loses its function as a trackpad as soon as you fire up any of the other modes, which sort of defeats the purpose especially when it doubles as a numpad. And for some reason, there is a NumLock button in the numpad mode, which just disables the entire numpad without giving me back my touchpad feature. I have literally no idea why it's there.
Now it works great in most of the modes I have tried, but when you use it as a second display, one very interesting issue crops up. It still works like a touchpad. Considering that both the displays are touch sensitive, I believe it would be more intuitive to allow the ScreenPad to work as a touchscreen when it's in the Screen Extension mode. It's really off-putting to see the cursor move around faster than your finger's motion under your finger, because it's still working as a touchpad. On the bright side, it works like a touchpad regardless, so you won't lose the ability to move your cursor for finer movements. Apparently you will get to choose in a later update, but I haven't seen the feature anywhere yet.
Aside from using it as a second display, a feature that I found really interesting was the ability to use the second screen as your smartphone. While there are applications out there that offer this, no other laptop out there has a second screen that allows you to keep your smartphone's view off your primary screen. It's actually a pretty cool way to boost productivity, without having to check your smartphone every few minutes for notifications, because you can turn the whole ScreenPad into a notification shade.
Conclusion
The ASUS ZenBook Pro 15 costs a pretty penny with its SRP of RM8899. While you may wonder why should you get this over just about any gaming laptop out there that offers the same innards as this laptop, the answer is pretty simple. The ASUS ZenBook Pro is more than just a laptop with powerful hardware. The ScreenPad brings with it possibilities that would need more than just the short time I had with the ASUS ZenBook Pro 15 to fully explore. While I usually just watch YouTube on the second screen while I work, with the ASUS ZenBook Pro 15 I did not have to sacrifice precious display area on my primary screen. This is just not possible with other, conventional laptops. That's before you fire up any of the ScreenPad apps. The calculator is pretty cool, for one. or the ASUS Sync feature.
If you want to enjoy the ScreenPad and color-accurate 4K display, but can't afford to fork out nearly RM9000 for it, you can opt for a slightly more affordable variant with a GeForce GTX 1050, and also half the storage and RAM at RM5999. With the non-upgradeable RAM, you might want to give it a hard thought first though. Or, you can also step it up a notch and get the RM10999 variant which features a Core i9 8950HK instead of the Core i7 8750H in the unit we tested here.
ASUS could definitely still do more work on the ScreenPad, but it is already way ahead of most other brands at the moment. ASUS could also do better with the cooling, and we believe just removing the flap blocking the airflow upwards would have done wonders to improve the cooling. As it stands, we would give it the Silver Pokdeward. ASUS has to work on the cooling before we can give it our highest accolade.
Our thanks to ASUS Malaysia for provisioning the ASUS ZenBook Pro (UX580G) used in the review.