Review
Corsair Vengeance 1400 Gaming Headset Review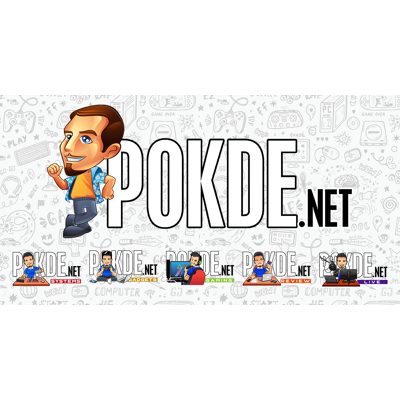 Another new toys added to my Corsair Gaming Set , now my Corsair Gaming peripheral set is completed . Corsair Vengeance 1400 Analog Gaming Headset
Nothing fancy about the packaging just a simple box with the headset specs and a clear window that you can see the headset itself . The design of Corsair 1400 is same with Corsair 1300 except the earcup of 1400 is using some sort of velvet material instead of synthetic leather that will worn out .
For specifications you can visit Corsair website Corsair Vengeance 1400
Specifications
Headphones
Frequency Response: 20Hz to 20kHz
Impedance: 32 Ohms @ 1kHz
Dynamic Range: 95dB (A-weighted)
Drivers: 50mm
Cable Length: 3m
Connector: 3.5mm male
Microphone
Type: Unidirectional noise-cancelling condenser with adjustable, rotating boom
Impedance: 2.2k Ohms
Frequency Response: 100Hz to 10kHz
Sensitivity: -41dB (+/-3dB)
Connector: 3.5mm male
System requirements
Any Computer with 3.5mm (1/8") connectors for audio output and microphone input
COMFORT LEVEL And DESIGN
Lightweight
nice clamping force
adjustable headband
velvet earcup cover
Corsair Vengeance 1400 is very comfortable for me , it feel lightweight and the earcup clamping is just fine , the headband is adjustable to suite your head size .
Corsair Vengeance 1400 earcup is using some sort of velvet material instead of the usual synthetic leather on most headset in the market , for those who have a sweaty ear when gaming for a long period this is the absolute solution for those who want their headset earcup stay in good condition for a long time , usually synthetic leather will worn out after a year , and by that time the headset will lose its capability of noise cancelling .
Cosair Vengeance 1400 using velvet material for the earcup is very comfortable and it allow your skin around the ear to breathe and you will not feel hot as synthetic leather earcup when using for a long period of gaming . * you might have to deal with dust on the earcup* just use a soft brush to brush off the dust
Overall quality and design for Corsair Vengeance 1400 is nice feel solid , close back design , 3meter braided cable and in-line volume control and mic mute button.
TESTING METHODOLOGY
For now i do not have any soundcard with me so i just test the headset using onboard sound of ASUS P8Z68 DELUXE GEN 3 . Im looking for a good pair of headset that is good for gaming and music "with" microphone , so i bought Corsair Vengeance 1400 during Black Friday Promotion RM215
MUSIC
there is a saying that audio product that advertise as gaming headset is not good for music , im no audio expert but from my experience with Corsair Vengeance 1400 sound is acceptable for music , the bass is boosted but not to punchy , clarity is okay but it sound just a "little" muff because of the bass , but this can be eliminate with equalizer and with good Sound Card . So far for music i say its acceptable not to good and not bad ,
i try to compare this headset sound with my Superlux HD688b , clearly for music i would go for superlux , "but" after some tweaking using the equalizer i say my Corsair Vengeance 1400 sound a bit like my superlux HD688b but with more bass
here are the setting that i set in my equalizer
GAMES
For games i think quite good , despite Corsair 1400 is a analog 2.1 headset the surround sound in game is "acceptable" but not good as 5.1 surround or virtual 7.1 surround sound . the sound clarity when gaming with these headset is good , explosion sound , helicopter flying over and footstep in battlefield 3 and battlefield 4 can be hear and pinpoint where it come from but *take note* if you already used to 5.1 or 7.1 virtual sound you will notice there will be a sound cut when something is moving going left to right vice versa , but this can be eliminate with a good sound card that process a good quality of 7.1 virtual sound .
Microphone Test
for the first test i boost my mic to 30dB with noise suppresion off and echo cancellation off in ASUS realtek audio manger
second test 30dB with noise suppression turn on
third test 30dB noise suppression on and echo cancellation on
Communication is very important when playing games that need teamworks , so Corsair Vengeance 1400 mic quality is really good , but i have to turn noise cancellation via ASUS onboard audio manager to filter the noise that you can hear from mic test 1 , if your audio manager does not have noise cancellation feature mostly VOIP software like Skype,TS3,Mumble or Razercoms have their own noise cancellation feature that will be helpful .
Conclusion
Corsair Vengeance 1400 Analog Gaming Headset you cannot go wrong with these headset if you looking for a decent 2.1 analog gaming headset with good microphone . Price around RM260+ i think its a bit expensive foranalog 2.1 headset , if there is no promotion during the time i bought these headset i will not bother to buy this.
Gaming and movies , Corsair Vengeance 1400 does it job really well , but when come to music i think its sound just okay , i have to tweak some setting in equalizer to make these headset play music really good .
Build quality is solid , and very comfortable and feel very lightweight . The earcup cover are using cloth material i think it some sort of velvet cloth , this will help your skin around the ear to breath so you can wear it as long you want without having a sweaty ear or worrying about the cover worn out like synthetic leather cover.