Review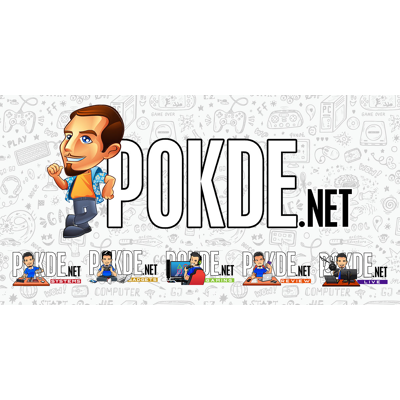 The ASUS RT-AC68U is the world's fastest Wi-Fi router, with combined dual-band data rates of up to 1900 Mbps. 1300 Mbps 802.11ac at 5 GHz gives Gigabit wireless data rates, while Broadcom® TurboQAM™ technology super-charges 2.4 GHz 802.11n performance from 450 Mbps to 600 Mbps with compatible devices.
Powered by a dual-core processor, the RT-AC68U eliminates the performance drops that plague other routers with busy networks. So even on the busiest home networks, HD video streaming is always smooth, the latency low for online gaming and VoIP calls, and file downloads are never interrupted.
The RT-AC68U also features dual USB ports for file, printers and 3G/4G modems sharing and a USB 3.0 port for up to ten times faster data transfers than USB 2.0.
ExclusiveASUS AiCloud transforms your home networking into your personal cloud for easy streaming and sharing to smartphones, PCs, and tablets. Router-to-Router sync also makes it simple to sync files on USB-connected storage with other compatible ASUS routers for hassle-free sharing of large files with family and friends.
The easy-to-use ASUSWRT graphical user interface unlocks the power of the RT-AC68U giving robust control to optimize your network for you. 30-second set-up and easy traffic management means even network newbies can enjoy its sophisticated features, while power users will love its IPv6 support, multiple wireless SSIDs and secure VPN access.
For more information about the RT-AC68U Specification and Feature Visit http://www.asus.com/Networking/RTAC68U/
Picture With comparison between RT-AC68U and RT-AC66U
This slideshow requires JavaScript.
Overall build quality of RT-AC68U is solid amazingly good , if you look in the picture RT-AC68U is slightly bigger than RT-AC66U , RT-AC68U only can be place vertical position and it doesn't need a back stand like RT-AC66U because it got a large base to support its body . RT-AC68U have with 4 Gigabits Ethernet port , 1 Wan port , and USB port 2.0 and 3.0 , in addition to the design ASUS put a small nice looking LED illumination panel that can be turn on/off .
WiFi Perfomance Test
Test Enviroment
PC 1 Specification
Intel Core I5 2500k
ASUS P8Z68 Deluxe Gen 3 motherboard
8GB RAM
WIN 7 OS
ASUS USB-AC56 WiFi Adapter
Laptop Specification
ASUS K46CM
2GB RAM
1GB Ethernet port
Storage Specification
Fujitsu Aluminum External HDD
Size 1TB
USB 3.0
what i gonna do is to test LAN file transfer Between PC 1 to LAPTOP that connected to RT-AC68U via cable and also test out up/down speed of USB 3.0 storage attached to RT-AC68U
2.4 GHz Channel
Wireless Mode : N only
Channel Bandwidth : 40 MHz
Control Channel : 13u
Authentication : WPA2-Personal
5 GHz Channel
Wireless Mode : N + AC
Channel Bandwidth : 80 MHz
Control Channel : 153
Authentication : WPA2-Personal
Test Software
LAN Speed Test (Lite) v1.3.1 (Free}
http://www.totusoft.com/downloads.html
INTERNET SPEEDTEST
Result LAN file transfer speed PC1 to LAPTOP
2.4GHz
For 2.5GHz result you can see that i achieve around 20MBps for upload and 25MBps for download , i was Using ASUS USB-AC56 that is rated 300Mbps Wifi throughput for 2.4GHz . for your information Wireless performance will not achieve it maximum rated speed , what you can get is only half of its rated speed because of interference with the signal from other device , judging from the 2.4GHz result what can i say is it does perform very well and 20MBps to 25MBps for file transfer speed is what i expecting for 2.4GHz in 10 meter away from the router.
5GHz
When it comes to 5GHz you need a direct line of sight of the Router and the WiFi adapter , so in my case USB AC-56 is not in direct line of sight and 10 meter away of RT-AC68U and i still get the maximum of wireless rated speed for USB AC-56 that is "867Mbps" . The result show that i achieve 42MBps for upload and 43MBps for download and averaging in between 45MBps to 47MBps . The result is very good and it was spot on what i was expecting . even in 5 meter away from RT-AC68U the maximum Transfer speed i get is around 47MBps.
If you looking for more performance and speed you can look into PCE-AC68 wireless card rated 1300MBps ( 1.3Gbps) and easily can achieve up to 50MBps of File Transfer Speed or even more with "Turbo QAM" enable
RESULT USB 3.0 STORAGE
AC 5GHz
averaging around 22MBps transfer speed to USB3.0 storage attached to RT-AC68U , i got nothing to say about the speed from what i know the current Firmware of RT-AC68U right is a bit wonky , so i hope there will be an improvement in USB3.0 speed in future Firmware . Judging from NETGEAR AC router USB 3.0 performance can achieve up to 35MBps there absolutely something wrong with USB 3.0 performance of ASUS RT-AC68U
DUAL WAN FEATURE
Here another great Feature that available in ASUS RT-AC68U Dual WAN configuration , if you have a multiple ISP connection , you can use this feature to make use of your multiple WAN connection in just "One Router"
To enable the DUAL WAN feature all you have to do is click on WAN tab on the left side then click DUAL WAN tab on the upper menu , after that just turn it on and select your primary WAN and secondary WAN , you can choose between 2 mode either Fail over mode or Load Balancing mode . Fail over mode meaning if either one of your WAN connection is fail it will use the second WAN connection . Load balancing mode will use both of your WAN connection to balance the workload of traffic going in and out of your WAN connection.
After you enable DUAL WAN to setup your secondary WAN connection go to Internet Connection in the upper menu tab then select you secondary WAN either USB or LAN port then just fill up the information your ISP
QoS Rule set only affected on UPLOAD
minidlna issue ( cannot not access media server in LAN )
sometime stuck Loading APP List at USB Application tab
poor USB 3.0 performance
Should I buy the Asus RT-AC68U?
If you have a busy Home Network that require top performance on wireless network well ASUS RT-AC68U powered by a dual-core processor will eliminate any hiccup in your network traffic , plus with Cloud feature that you can share your media file at home from outside .
ASUS RT-AC68U is the ultimate router on the AC line product , if you interested in other AC product you can check ASUS AC router and AC adapter lineup in picture below