Review
PRISM+ Nomad Ultra 4K 16 Review – A League Above The Rest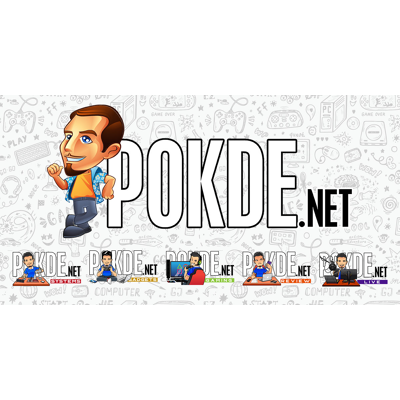 Overview
The PRISM+ Nomad Ultra 4K 16 brings good quality 4K resolution display in a portable form fashion, complete with its own battery and an OLED panel. Is it worth your money? Let's find out.
RM3999 Retail Price
RM2999 Promo Price
Positives
+ Excellent colour accuracy
+ Extensively wide colour gamut
+ Touchscreen support
+ Good brightness, especially for a portable monitor
+ Has built-in battery
+ Decent array of ports
+ Lightweight, solid build
+ Complete set of accessories included
Negatives
- Subpar speakers
- Short cables
- Fingerprint magnet on display
- HDMI requires extra power to use
- Risk of burn-in with OLED panels
- Pricey
Unboxing the PRISM+ Nomad Ultra 4K 16
Starting off the PRISM+ Nomad Ultra 4K 16 review with the unboxing, the packaging itself is a minimalistic, clean white box similar to their other line of products. When you open the box, the content inside are neatly arranged in for an easier time. Inside, you can expect to find the following items:
2 x USB-C to USB-C Cable
1 x Mini HDMI to HDMI Cable
1 x Charger
1 x Protective Sleeve
1 x User Guide
1 x PRISM+ Nomad Ultra 4K 16 portable monitor
Specifications
Panel Size
Wide Screen 15.6″, 16:9
Panel Type
OLED
True Resolution
3840 x 2160
Display Surface
Anti-glare
Colour Support
1064M
Touchscreen
Yes
Pixel Pitch
0.179 mm
Brightness
400 cd/m2
Contrast
100000:1
Viewing Angle (CR≧10)
178°(H) / 178°(V)
Response Time
16 ms (GTG)
HDR Support
No
Refresh Rate
60 Hz
Low Blue Light
Yes
HDCP Support
Yes
Viewing Modes
sRGB, Movie, Standard, Night View, Game, Reading
Adaptive Refresh Rate
No
Signal Input
1 x Mini HDMI
2 x USB-C
Audio
2 x 1W speakers
Battery
Yes, 4 hours
Mechanical Design
Chassis Colours : Dark gray
Slim Design : Yes
Super Narrow Bezel Design : Yes
Dimensions
358 x 233 x 6.8 mm, 0.95 kg
Performance
As part of the PRISM+ Nomad Ultra 4K 16 review process, we measured the brightness at 100% and found the figure to be 359.9cd/m2, and it was running at this setting by default. Brightness is certainly more than adequate, though I do wish it a was a bit brighter, or come with less reflective display, during sunnier days when I'm using it outdoors.
Running the display uniformity test with a 3×3 grid, the PRISM+ Nomad Ultra 4K 16 performed superbly. It's actually even across all areas, practically speaking. In fact, it's almost perfectly uniformed here, which we've only seen recently with the Arzopa G1 portable gaming monitor.
Colour Accuracy
| | | | | |
| --- | --- | --- | --- | --- |
| | Standard | Gaming | Movie | Standard mode, calibration with DisplayCAL |
| Whitepoint | 6654K | 6590K | 6582K | 6631K |
| Average ΔE*00 | 1.62 | 0.59 | 0.35 | 0.08 |
| Maximum ΔE*00 | 4.34 | 2.44 | 1.23 | 0.79 |
Arguably the most important part of the PRISM+ Nomad Ultra 4K 16 review process, colour accuracy. By default, the colour accuracy on the PRISM+ Nomad Ultra 4K 16 isn't particularly good, though I'm surprised it's a lot better in Gaming and Movie modes. After calibrating it using SpyderX and DisplayCAL, we see significant improvements in average and maximum Delta-E figures. This means it's actually a viable choice for creative visual work.
Gamut
Gamut
Standard
Gaming
Movie
Standard mode, calibration with DisplayCAL
sRGB
Coverage
100%
99.8%
100%
100%
Volume
169%
164.5%
175.64%
170.3%
Adobe RGB
Coverage
91.6%
91.25%
94.27%
91.8%
Volume
116.5%
114.7%
122.5%
117.3%
DCI-P3
Coverage
99.9%
99.9%
99.9%
99.9%
Volume
119.7%
117.8%
121.8%
120.6%
For the gamut coverage and volume, there were slight improvements after calibration. Overall with 100% sRGB, 94% Adobe RGB, and 99.9% DCI-P3, there's more than enough colours for you to enjoy with it. This further emphasizes its capabilities for creative visual work, and not going the low-power route certainly helps.
The Good
The PRISM+ Nomad Ultra 4K 16 is a portable monitor that is easy to bring around. Given how thin and light it is, it's easy to just chuck it in any bag, even smaller sling bags, and carry it with you. This makes it ideal if you have an ultraportable laptop and want to be as mobile as possible without sacrificing productivity potential. Furthermore, its 4K OLED display brings that possibility to creatives who would like to do visual work on the go as well.
It has a pretty solid build quality as well, which I'm surprised as I thought they would cut corners here. It doesn't wobble or have any odd flexing whatsoever. Together with the fact that you get a free protective sleeve makes it easy to carry around without worrying about it breaking all of a sudden unless you go out of your way to do some damage to it.
For a portable monitor, it has a decent array of ports as it comes with two USB-C ports and a mini-HDMI port. It's enough to offer versatility across a multitude of devices, including smartphones. The necessary cables are also included so you don't have to worry about purchasing extra accessories. Having a headphone jack would be a nice touch, especially with more devices (especially smartphones) no longer coming with one but it's unnecessary.
In terms of performance, apart from what we've already measured, the PRISM+ Nomad Ultra 4K 16 is great but it depends on what you're using it for. For watching videos, doing work, and casual games, it's certainly a pleasure to the eyes. It even has touchscreen support, which is also used to navigate through its OSD, further adding to its versatility. It's not a gaming monitor so don't expect high refresh rate, ultra-fast response time, adaptive sync, and all of those features.
The PRISM+ Nomad Ultra 4K 16 does come with a built-in battery, so you do have the option of not plugging in to a power source for it. I'm personally not a fan of built-in batteries for portable monitors but given how well they've executed it with this, it's actually beneficial for this to have it. After all, low-powered ones will lack in brightness and visual clarity severely, and this one does it so well so kudos to them.
As for how long the battery lasts, I managed to get it to last about 3 hours to 3 hours and 15 minutes per full charge every time. It's a little ways off from their 4 hour claim but to be fair, I do run it at a higher brightness so with some optimizations, it is possible to reach that long, and it's decent if I do say so myself.
The Bad
Of coursed, the PRISM+ Nomad Ultra 4K 16 review wouldn't be complete without checking out the drawbacks, and the first one I noticed comes when you empty out the battery or come close to it. While the HDMI can work with just battery without issues, it will have trouble doing so when it's running really dry.
Essentially, the battery life is effectively slightly shorter on HDMI connection, and you will have to charge it a little longer to get it working again. With USB-C, you can use it as soon as a power source is connected, even at 0%. This is something to keep in mind in case the battery completely dies on you.
Another issue I have is not with the monitor itself, but rather what's included in it. Sure, they give you a complete set of accessories but both the HDMI and USB-C cables are a bit short for my liking. In a portable setup, you might not need long ones but having a slightly longer one, perhaps 1.5 or 2 meters at most, instead of just 1 meter cables would give a bit more breathing space in how you would want to use it.
The addition of touchscreen is always a good one, but one thing you have to be extra careful of is smudging. If you keep using the touchscreen functionality without thinking too much, you will soon find yourself with an extra dirty monitor. Make sure to bring a microfiber cloth along with it for easy cleaning.
The PRISM+ Nomad Ultra 4K 16 comes with built-in speakers, which sounds rather subpar so nothing to blow your minds away. Volume could certainly be louder but in all honesty, it's more than enough for most people. If you need anything more, just bring your own portable audio gear to go along with it.
Lastly, and this isn't the fault of the monitor itself, is an inherent flaw with OLED panels. By that, I mean that it does have a risk of suffering burn-ins. Given that our time with it is rather short, it's not something we're worried about but for those of you who are gonna use it for long-term, make sure you don't have it display a static image for too long.
PRISM+ Nomad Ultra 4K 16 Verdict
From a visual perspective, the PRISM+ Nomad Ultra 4K 16 is one of, if not the best, portable monitors we've ever used thus far. Colour accuracy, gamut coverage, and contrast ratio is certainly leaps and bounds higher than its competition, and 4K resolution is just that added cherry on top of a good product. As long as you're not gaming competitive only it and can stomach its asking price of RM2,999, it's an excellent buy.
At the end of our PRISM+ Nomad Ultra 4K 16 review, I award this portable monitor with our coveted Gold Pokdeward.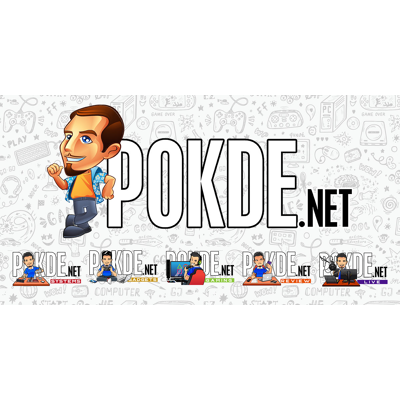 Big thanks to PRISM+ for sending us this portable monitor for the purpose of this review.