Review
MSI Pulse GL76 Review – Promising on Paper But…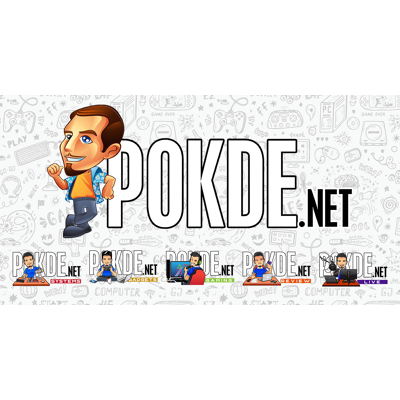 Overview
The MSI Pulse GL76 has everything you need for a reliable gaming laptop, at least on paper. Is it worth your money? Let's find out.
Positives
+ Reliable performance
+ Solid build quality
+ Good display
+ 144Hz refresh rate
+ Ample memory
+ Good thermals
+ Wi-Fi 6E and Bluetooth 5.2
Negatives
- Battery life is poor
- Speakers are subpar
- Could use more ports
- Rather heavy
- Pricey
Unboxing the MSI Pulse GL76
Let's kick off the MSI Pulse GL76 review with the unboxing. For our review unit, it will reflect the final retail package so what you see here is what you'll get if you purchase this gaming laptop. Inside the box, you will find the following items:
User guide
2-year Warranty Service Book
F3 Hotkey Recovery Function Booklet
180W Power brick
Power cable
Backpack
The MSI Pulse GL76 gaming laptop itself
Appearance
At first glance, the MSI Pulse GL76 has a rather muted look. Looking at the lid, you have a gray metallic lid with some lines to give it a more aggressive look. As usual, the MSI logo is present here but they don't make it unnecessarily big, which is a plus point for me. Towards the hinges, it's black in color, giving it more of a two-toned appearance.
Opening up the lid, which surprisingly can be easily done with just one hand, you will see its 17.3-inch Full HD IPS-level display, full-sized RGB chiclet keyboard, trackpad, and some stickers highlighting the features of the gaming laptop. The bezels are relatively thin on the sides, but noticeable for the top and bottom. The top bezel is where the webcam can be found, and you have the MSI logo for the bottom one.
On the left side, you have the proprietary charging port, an air vent, and two USB-A ports. As for the right side, you have a 3.5mm combo audio jack, a USB-A port, a USB-C port, an HDMI port, and the RJ45 LAN port. There's nothing on the rear except for exhaust vents.
Flipping it over to the bottom, you have four rubberized stands, one on each corner. There are also a total of 11 screws here, with one hidden under the Factory Seal sticker, if you want to open this laptop up for maintenance or upgrades. The air vent here has a honeycomb-esque design which is most likely done for both aesthetics and to maximize airflow as it takes up a good chunk of the space here.
Overall, the MSI Pulse GL76 is a neatly designed gaming laptop for those who don't want one to stand out too much with the typical gamer bling. It is built with a mixture of aluminum and plastic, with the former for the lid and the latter for everything else. Don't you worry about the plastic part though as it's still built rather solidly.
Specifications
CPU:
Intel Core i7-11800H @ 2.3GHz (up to 4.6 GHz Boost), 8C/16T, 45W TDP, 10nm SuperFIN
RAM:
16GB (2 x 8GB) 3200MHz DDR4
GPU:
GeForce NVIDIA RTX 3060 GDDR6 6GB
Storage:
1TB NVMe PCIe SSD
1 x M.2 SSD slot (unused)
Software:
Microsoft Windows 10 Home
MSI Center
Connectivity:
Wireless
802.11ax Wi-Fi 6
Bluetooth 5.2
Wired
1 x USB 3.2 Gen1 Type-C
2 x USB 3.2 Gen1 Type-A
1 x USB 2.0 Type A
1 x RJ45 LAN
Display:
17.3″ FHD (1920 x 1080) IPS-level, 144Hz
1 x HDMI 2.0 ([email protected])
Audio:
1 x 3.5mm combo audio jack
Array microphone
Power:
180W power adapter
53Whr battery
Dimensions:
398 x 273 x 24.2 mm
Weight:
2.6kg
Performance
[UPDATED 1ST OCTOBER 2021] We realized that there were some discrepancies with our previous benchmark attempts so we decided to rerun most of it to ensure a more accurate score. As such, we've updated it with new benchmark scores.
Before we jump ahead with the test, it's worth noting that we've set the MSI Pulse GL76 on Extreme Performance for our benchmarks.
Starting off with CrystalDiskMark, you can see that the 1TB NVMe PCIe SSD has some really fast read and write speeds. This means that boot up times and loading speeds will be pretty quick no matter how you look at it, and the capacity should be more than enough enough for most people. In case you're wondering, it's the 1TB Kingston OM8PCP31024F-AI1 SSD.
In Cinebench R15, the Intel Core i7-11800H powering the MSI Pulse GL76 performed well enough, though we expected it to break the 2,000 mark for multi-core. This seemed a little odd until the next part.
In Cinebench R20, we see a score that's more in line with expectations as the multi-core score is noticeably high, easily beating out its 10th Gen counterpart. While the Ryzen 9 5900HX does show better performance, it doesn't mean the Intel Core i7-11800H is weak by any means and it should serve most people adequately.
Moving on to Unigine Superposition's 4K Optimized test, it did relatively well, mostly beaten out by laptops with stronger GPUs. The RTX 3060 is definitely solid in the value perspective, but be reasonable on expectations for its performance.
Likewise in 3DMark's Time Spy benchmark, the MSI Pulse GL76 showed relatively strong performance. This is shaping up to be a reliable gaming laptop.
In 3DMark's Port Royal benchmark which tests out the ray tracing capabilities, the score may seem somewhat underwhelming but do keep in mind that real-time ray tracing is very resource-intensive. If you want better performance there, you will definitely to target something like an RTX 3080.
Moving on to PCMark, the MSI Pulse GL76 is shown to be a pretty solid laptop in all areas. If you require versatility in a laptop, this would definitely have the necessary firepower for it.
You can't test out a gaming laptop without the gaming benchmark and based on the data we've collected, the RTX 3060 GPU is a good performer. All of the games shown above are tested on Full HD resolution at the highest settings possible, and you only need to dial down the settings a little bit for some games to be running as smooth as butter. I do believe the performance can be higher if the power brick is capable of higher wattage.
This is the area where the MSI Pulse GL76 shows its biggest flaw. With its 53Whr battery capacity, it lasted 1 hour and 48 minute (108 minutes) on PCMark's Modern Office endurance test. As for the gaming benchmark, it lasted 48 minutes. From my own personal use of word processing, web browsing, office work, and light YouTube videos at 50% brightness, I get 2 hours of use at best, which is rather poor even for a gaming laptop.
If you want to compare it to the previous GE66 Raider we reviewed, click right here.
User Experience
The MSI Pulse GL76 is a pretty formidable gaming laptop. It's powered by the Intel Core i7-11800H CPU and the NVIDIA GeForce RTX 3060 GPU. On the memory side of things, you have a dual-channel 16GB 3200MHz DDR4 RAM and 1TB NVMe PCIe SSD. The configuration is optimized well and I don't really see a need to upgrade anything unless you need extra storage space or stronger graphical capabilities. Cooling performance is adequate but do keep in mind that it gets noisy at max speed.
It uses a 17.3-inch Full HD IPS-level display with 144Hz refresh rate. Personally, the viewing angle is good as it's still clear when seeing from a 45° angle and with minor reflections at close to a 90° angle. The colours are certainly adequate for gaming and movies, but it's not one to be used for colour-accurate work. I'm no longer a fan of laptop screens of this size and I would prefer smaller, but if you're certain about the size, I'm sure it will serve you just fine.
The keyboard feels a little mushy but it's comfortable enough for gaming and general use. You can feel a little bit of heat on the upper side of the keyboard but it's nothing much to worry about. I'm surprised they didn't go for per-key RGB lighting and instead stuck to a zone one, but at least you still get RGB lighting. The trackpad itself works fine but there's nothing to shout out about as I would recommend using a proper mouse with this.
Given the size of the laptop, I expected more from the ports. You have one USB-C port, 3 USB-A ports, an RJ45 LAN port, an HDMI port, and a combo audio jack. Personally, would have loved to see the addition of a DisplayPort and SD card reader for added versatility. If they could another USB-C port, perhaps a Thunderbolt 4, that would make it even better, but I'd say that's optional given we already have a USB 3.2 Gen1 Type-C port here. Wi-Fi 6E and Bluetooth 5.2 here are a major plus here.
To my surprise, the MSI Pulse GL76 didn't come with the MSI Dragon Center. Instead, you get the MSI Center, which will allow you to customize the keyboard lighting, set performance profiles, check on the laptop's health status, and more. This particular UI is more mainstream and I don't have any complaints. However, not coming with the MSI App Player is a bit of a shame as that would certainly add more value to the machine.
In the audio department, the MSI Pulse GL76 is subpar. The volume of the built-in speakers is relatively adequate but it sounds very flat. Personally, I would stick to using headphones / earphones for a better, more immersive audio experience.
MSI Pulse GL76 Verdict
The MSI Pulse GL76 is a formidable gaming laptop but whether you should get this or not depends on your needs. You get reliable performance, solid build quality, good display, 144Hz refresh rate, ample memory, Wi-Fi 6E and Bluetooth 5.2 for wireless connectivity, and good thermals.
The downside here is that the battery life is poor, speakers are subpar, could use more ports, it's pricey, and it's a little on the heavier side. At RM6,999, there are plenty of choices in the market for you to consider, even within MSI itself. At the end of our MSI Pulse GL76 review, I award this gaming laptop with our Bronze Pokdeward.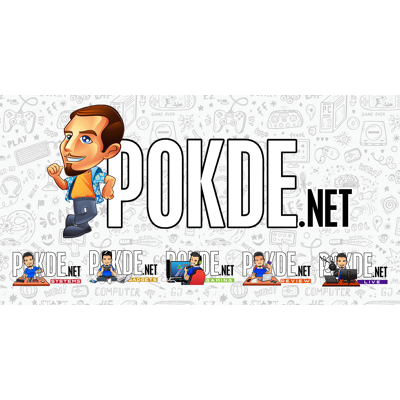 Big thanks to MSI Malaysia for providing this gaming laptop for the purpose of this review.