Review
Roidmi Eve Plus Review – Value-centric robot vacuum with boatload of features!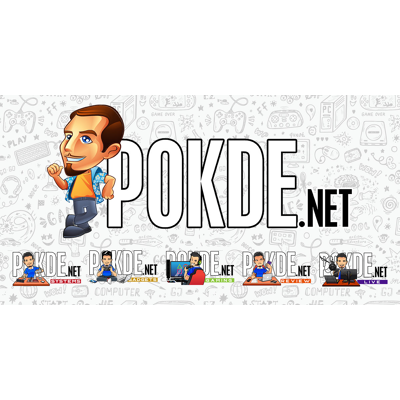 Overview
The Roidmi Eve Plus is among the few robot vacuum out that that packed meaningful features that enhance cleaning efficiency while being affordable. Being part of Xiaomi ecosystem, it both fit in well in a mi-fan arsenal of Xiaomi IoT products or the perfect first step into the Xiaomi ecosystem.
Positives
+ Y Pant cleaning pattern
+ Probably the best spec in this price bracket
+ 5200 mAh battery
+ Dual side brush
+ Classy design
+ Mijia app
+ Odour ironizing function
Negatives
- Glossy finishing
- 5 hours to fully recharge
From simple note taking to house cleaning work, we find more tasks being handed over to our robot and AI companion at this day and age. The question is no longer can technology do this but rather, which tech does it better or is more cost effective?
Today we're looking at the Roidmi Eve Plus, arguably the most affordable cleaning robot that also comes with a docking station. While price isn't everything, a cleaning robot must essentially be good at cleaning, easy to use, and even easier to clean. Otherwise, it would be better to pick up a broom instead. So how well does the Roidmi Eve Plus perform as a cleaning robot? Let's find out.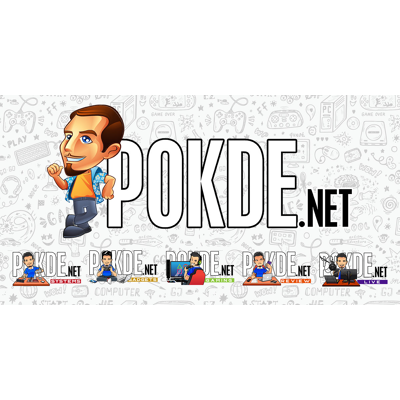 Specifications
Robot
| | |
| --- | --- |
| Max Suction Power | 2700Pa |
| Noise level (ECO/STANDARD/BOOST/MAX) | ≈<75dB |
| Rated power | 50W |
| Dust box capacity | 300 ml |
| Water tank capacity | ≈ 250 ml |
| Battery type | lithium battery |
| battery capacity | 5200mAh |
| Cleaning time | ≈ 250 minutes |
| Charging time | ≈ 250 minutes |
| Dimensions | 355 x 355 x 100 mm |
| Net weight | 5 kg |
Dock station
| | |
| --- | --- |
| Dust bag capacity | ≈ 3L |
| Vacuum time | 12 second |
| Noise level | ≤ 82 dB(A) |
| Rated power | 850 W |
| Dimension | 358 x 300 x 174 mm |
Docking Station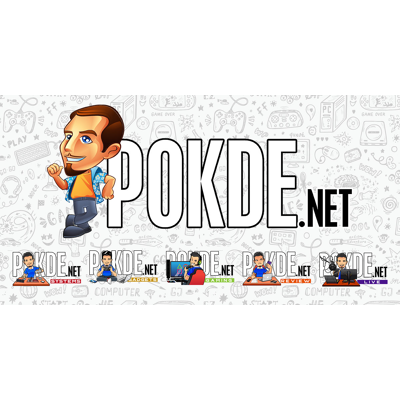 Starting off with the docking station, it serves two main functions for the Roidmi Eve Plus. The first is for charging, and the second is a dust collecting station. Bear in mind that this station does not refill the mop solution of the vacuum as most similar products in the market in Malaysia will lack this. For the ones that have it, you are expected to pay at least twice as much.
Personally, I have mopped enough floors to know that regular cleaning of the mop cloth is essential to ensure good performance. With that, I don't really mind refilling the cleaning solution every single time at the beginning of cleaning as I get to wash the cloth during that time.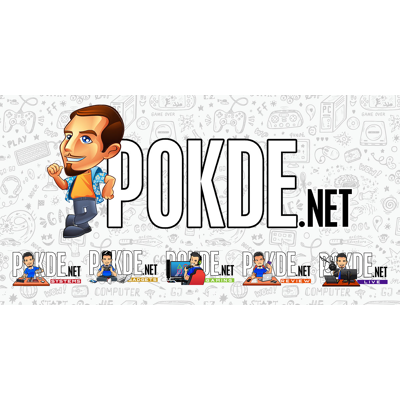 The dust collector gave us about 10 full emptying runs (300ML (Vacuum capacity) x 10 = 3ML (Dock capacity)) provided your vacuum dust compartment is full. For an 800qf house, I stayed in with full occupants of 2 adult and 2 free roaming bunnies, it takes about 5 times of cleaning on daily basis to get it filled. Based on my estimation for the area, I have cleaned around 24 m2 (258 ft2), which means the 5 bundle cleaning bags will least me about 6 months to 1 year.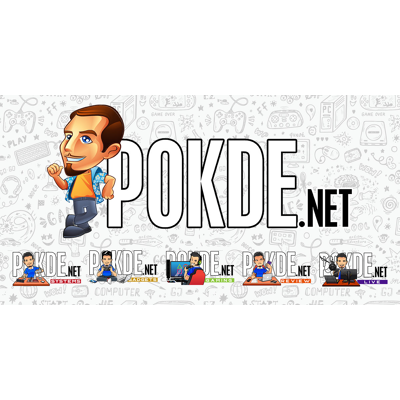 The vacuum cleaning process sounds like standing next to a cramping bike, rating at about 72db. Yes, is loud, but the process was a fast one being only 12 seconds so it was very tolerable. Combined with the fact that I don't have to lift a finger; I don't really have anything to complain about. There are a total of 5 dust bags bundled with the Eve Plus, so we're looking at about 6 months of use without the need to purchase additional ones. The dust bags cost about RM35.90 for a bundle of 5 bags.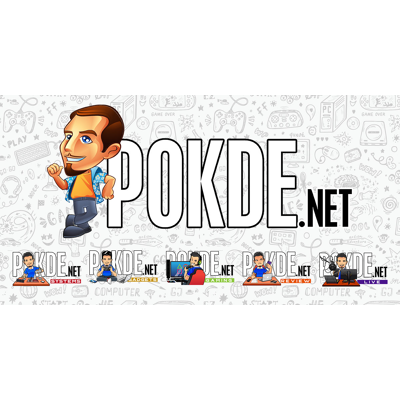 It is worth mentioning that the Docking station has a "Smell ionizer" or "deodorizing ions" function. It kept the dust bag "fresh" and free of mold and smell. While there's no specification on how this works, it is logical to believe that the deodorizing ions function is actually similar with those used in an air purifier.
Where airborne particles, charged by the ions, get clumped together and stick to nearby surfaces. While we can't be sure if this is the case, one thing for sure is that I don't smell anything even as I place the docking station next to my sofa.
Robot Vacuum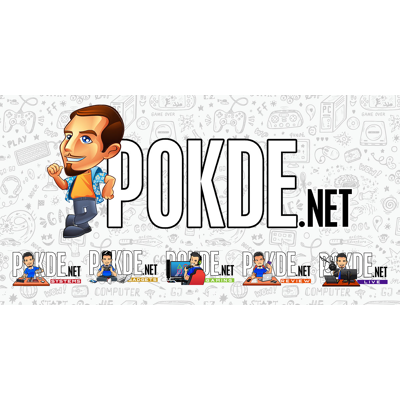 The Roidmi Eve Plus has about the same size as other cleaning robots in market; wide and short. While often overlooked as a deciding factor, it is crucial to make sure the cleaning robot you're purchasing can fit under your furniture. When planning out your furniture, a good benchmark is that the robot can move below the furniture. In this case the Roidmi Eve Plus can travel perfectly fine below the Ikea Hemnes TV cabinet.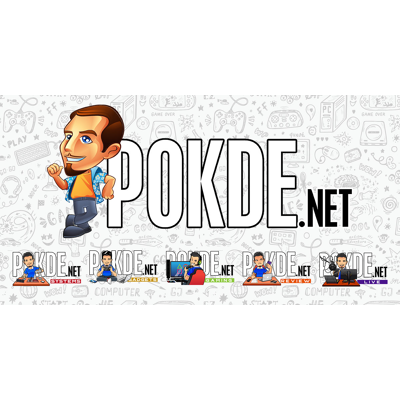 The top of the robot is where all the buttons and the LDS laser are. The buttons on the Roidmi Eve plus is generous in terms of price point, usually we'll see 2 buttons with limited functions but over here, the buttons have multiple functions as listed below:
1st / Spot button:

Short press to clean a localized area.
Short press during operation to pause operation

2nd / Power button:

Short press for full cleaning cycle
Hold to power off
Short press during operation to pause operation

3rd/ Dock Button:
Below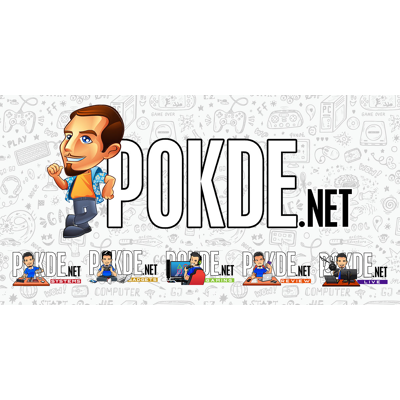 Below the robot you will find the universal wheel, the charging plate, and the side brush. Having two side brushes is an added value but not necessary as the function of the side brush is to direct the dust and dirt into the vacuum, instead of leaving it somewhere else. In other words, 1 is good but 2 is better.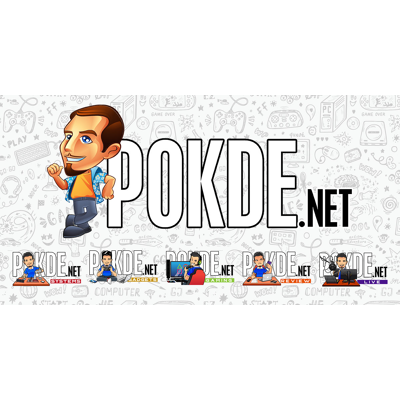 On the back, you can find the wheels and the vacuum compartment. The wheels have a strong suspension that gave it the ability to move over door strips up to 2cm. This is a basic but crucial function especially for more modern housing, where door strips and doorway threshold are more often used. Having this ability allows for seamless room to room cleaning.
The Vacuum
Smack right in the middle of the Roidmi Eve is the vacuum compartment, rated as powerful as 50W / 2700PA (Pascal). To give you an idea, the original iRobot Roomba back in 2002 has about 30W, the most popular robot vacuum on Lazada has 2600PA, and pushing out an alien newborn from a spaceship's window crack needs about 100 KPA or 101000PA. So, the Roidmi Eve has a healthy suction power that can manage your house just fine.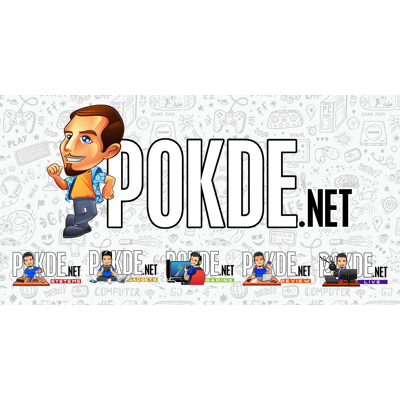 The vacuum brush is a hybrid of rubber and fabric, which is preferable as it does a better job in scooping up dust compared to the generic fabric-based brush.
Dust Compartment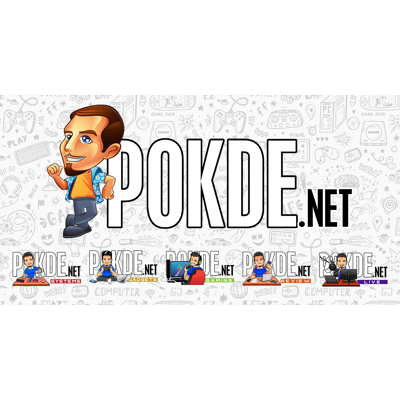 On the back of the robot is where the combo dust compartment is, consisting of the vacuum dust compartment and the water compartment. The dust compartment store 300ml worth of dust, while the water tank can store about 250ml of water. While official data suggest that the 250ml can clean up to 250m2, our test tell us otherwise, but more on this later.
The Finishing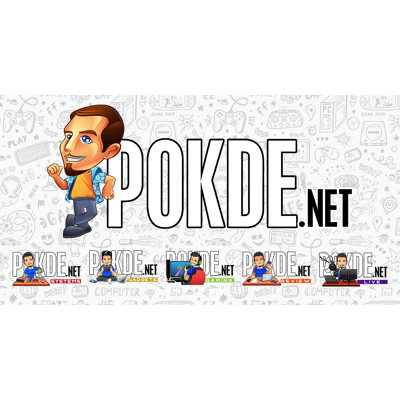 Colours are quite important when it comes to home appliances, as you have to live with it for a few years until it gets replaced. With that in mind, the Roidmi has a classy white colour with black panel for the control and surrounding area. The look remind me of Storm Troopers from Star Wars with a classy, glossy finish. It can easily compliment most house colour design and tiles. The materials are a bit lackluster as it felt thin and rather cheap. Roidmi does reinforce it well as I tried applying pressure on it but the plastic does not bend.
I'm not a fan of glossy stuff as it gets scratched easily, and dirt can get caught in the cavity. Perhaps it's because I'm a rough user. So, it was bad news for me as the Roidmi Eve Plus has glossy finish. In general, it does make the robot look clean and shiny, but over time, it will look dirty and used rather easily. To avoid this, regular cleaning of the robot is necessary, and we suggest using clean cloth to wipe down the robot.
Setting Up
Place station, plug in.
Check dust compartment.
Remove all of the robot's protection foam.
Place robot to charge.
Get full charge for the first use (out of habit but unnecessary).
App Connections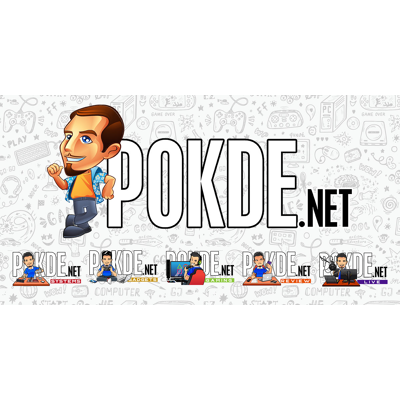 Download Mijia app.
Add new devices.
Hold the button for 3 seconds to turn the power on.
If done correctly, the LED light on the robot will start blinking.
Press continue and complete the connection (Only supports 2.4GHz Wi-Fi).
Complete the setup by selecting room and naming it.
Cleanliness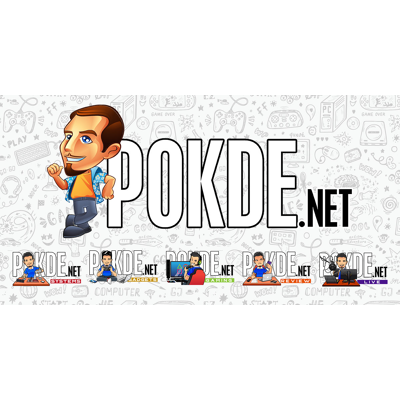 The Roidmi Eve Plus cleans well with its combo vacuum and mop function, and it wasn't particularly loud either. Based on our few runs with the robot cleaning an area of 24m2, we can say that the Roidmi Eve Plus has no problem dealing with common house dust, our hair, and even the occasional bunny poop.
This slideshow requires JavaScript.
I have little complaints on the vacuum, but I do occasionally long strands of hair getting stuck even when I'm on the max vacuum mode. It is seemed like somehow, my hair gets stuck to the floor and won't come out, but this can be remedied by enabling the Y path cleaning mode so the robot moves in a curved Y line instead of a straight line. The Y path mode is easily my favourite thing any robot vacuum can include, by simply by moving in an Y pattern, it can clean remarkably better.
This slideshow requires JavaScript.
Furthermore, it also has a cross cleaning function, where the robot will clean an area twice in X and Y axis. This effectively removes blind spot for a more thorough cleaning. It takes twice as long for a full cleaning cycle, but for whatever amount of time it gets extended, it is time I'll spend doing something else anyway.
The mopping function works pretty well as we can see the floor shines after a good mopping. The mop is limited to the usual min, medium, max and no mopping mode. Officially, it says that 250ml of water in the water tank can clean 250m2 of area but this is likely in minimum water mode as our mileage varies quite a bit.
We used about 40% of water in tank with max mode that cleaned area of 24m2, which theoretically would use up the whole tank to clean roughly an area of 52m2. Roidmi mentioned to use mininum water volume for tiles, medium for wood, and max for rougher tiles. Personally, I recommend testing these setting out to see which one suite your tiles the most. It is worth mentioning that there's no advanced sonic mopping function like others in the same ecosystem.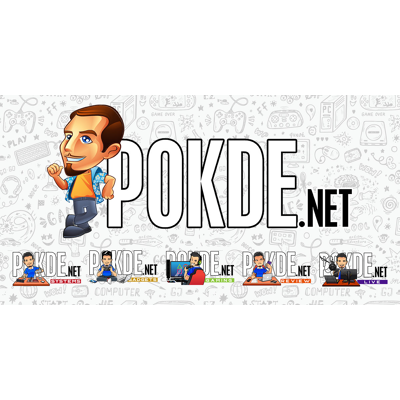 When it comes to speed, it takes 26 minutes to clean a 24m2 area in max mode. That roughly comes up to 1 minute and 5 seconds per 1m2 or 10.7 ft2. While is not the fastest, it is far from the slowest out there. Also, if we enable Y path cleaning, it will take 40 minutes to complete the same area with extended range instead.
Battery Life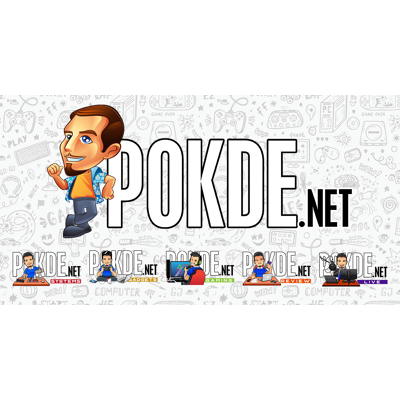 In our test, cleaning an area of 28m2 will use up 21% of battery life in Max vacuum and mop setting, but it goes up to 29% per 19m2 of space when we enabled Y path cleaning . It is safe to say that in normal situation, the Roidmi Eve Plus is capable of cleaning an area of 133.3m2 (half of a tennis court) with one full charge or half of that when Y path is enabled.
Charging the robot vacuum is slow however. At 79% of power, it look 1 hour and 10 minutes to fully charge it. So based on that, it roughly takes about 1 hour to get about 20% battery charge, which points at a 5 hour charging period to get it to full. For reference, it uses a 5,200mAh battery.
Conclusion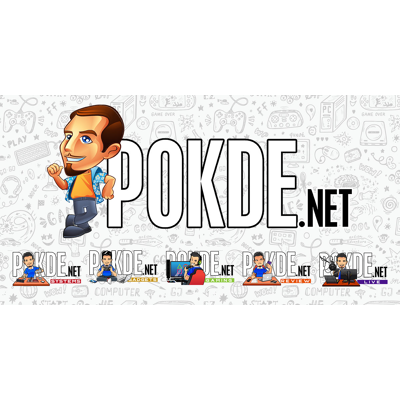 Is the Roidmi Even Plus worth getting? At RM1,588 according to the shop that supplied us with this review sample, it is a reasonable offering. Considering there are other robots in the market with a similar price point such as the Deebot N8 Pro, the Roidmi still wins out with the larger battery and compatibility to the Mijia home automation app.
The latter feature is something that I couldn't recommend enough if you have other Xiaomi smart home appliances around. With that, I award the Roidmi Eve Plus with our Silver Pokdeward and would personally recommend it if you're in market for a robot vacuum cleaner.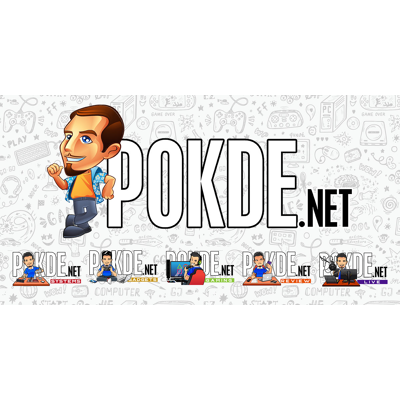 We would like to thank MC Mart in providing us the Roidmi Eve Plus sample.
Shop links:https://bit.ly/3zKArYP
Official website links:https://bit.ly/3zHeyJH