Review
DDPAI Mola N3 Review – An excellent dash cam that doesn't hurt your wallet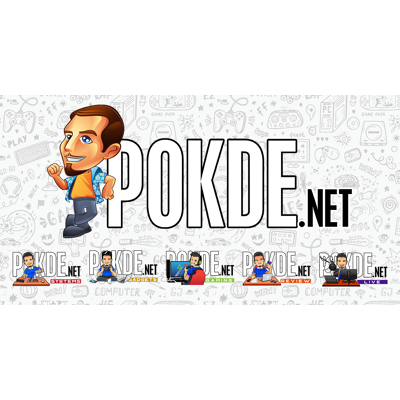 Overview
The DDPAI Mola N3 shoots in 2K, has various safety features built-in, GPS tracking and a very affordable price. Does it deliver good quality? Let's find out.
1-year International Warranty
RM229 - GPS Tracking variant
RM189 - Non GPS Tracking variant
Positives
+ Good-looking design
+ 2K resolution
+ Daytime video quality is good
+ Good audio quality
+ Proprietary DDPAI app is featureful and easy to use
+ GPS tracking is very accurate
+ Price is very affordable
Negatives
- No built-in display
- Some advertised features don't work too well
- Slightly unnatural colours in daytime videos
Due to growing concerns for car safety dash cams are becoming increasingly commonplace in cars today. In situations such as road accidents, a dash cam helps in becoming a sort of witness or an extra pair of eyes when needed. Here we have the DDPAI Mola N3 dash cam which shoots video in 2K resolution with GPS tracking and a very affordable price tag. Interested? Well then, let's give it a whirl shall we?
Unboxing
The DDPAI Mola N3 comes in a rather sleek black box with the picture of the DDPAI Mola N3 itself in front and its specifications at the back. The version of the DDPAI Mola N3 that we have here is the one with GPS Tracking which has a red GPS label at the top corner of the box.
Opening the box, you will find the dash cam itself, a rather thick and sturdy micro USB cable, the dash cam's mounting bracket, a cigarette car charger with two USB ports, a spudger tool for cable routing and an instruction booklet. It also comes with an extra foam adhesive, which is mighty strong I might add, as well as a static sticker which helps in preventing direct contact of the foam to your windshield.
Appearance
The DDPAI Melo N3 is quite a good looking dash cam. It has a design reminiscent of a pill and is encased in a matte black finish. At the front you will find a solitary lens on the right and the DDPAI logo sitting proudly towards the left. At the There isn't much at the back of the Mola N3 apart from some minor tech details.
As you can see, the dash cam does not come with a screen at the back. There isn't much in terms of buttons either, with just a single reset button nestled at the bottom next to the microphone. The DDPAI also has a type-C port at the top for you to clip the mounting bracket onto as well as four vents; two at the top and two at the bottom.
The mounting bracket has a hinge that goes front and back but sadly is not able to pivot from side to side. It also features a double connection interface. It connects from the charger via microUSB and connects via Type-C to the dash cam itself.
Specifications
Sensor
5MP CMOS sensor
Lens
f/1.8 aperture
140° viewing angle
Sensors/Connectivity
WiFi
GPS
3-axis G-sensor
Microphone
Features
1600P HD Recording
Two-fold rotationally-symmetrical connector design
Sense Reality Technology (Only for GPS version)
Advanced Driving Assistance System
24 Hour Parking Monitoring
High precision GPS tracking
Automatic collision and lock footage
Cycle Recording
Power
microUSB
Super Capacitor
Dimensions
25 x 10 x 5 cm
Weight
100g
User Experience
The bundled static sticker is probably the most convenient and the most considerate thing I've seen on any dashcam that I've ever seen. You don't have to directly stick the dash cam onto the windshield which makes it easier to move the dash cam to another as well as prevent ugly adhesive residue marks on the windshield. The included spudger tool is also a welcome one as it makes cable routing that much easier. These two made mounting the DDPAI Mola N3 onto my car windshield very easy.
Videos taken with the DDPAI Mola N3 is very good. It can go up to 1600p resolution which makes videos taken very clear and crisp especially during the day. You can easily see car plate numbers as well as road and building details. Colours can be a bit over-processed though which can make the video seem unnatural at times. Videos taken at night however, aren't as good as the daytime recordings. Video at night can be a bit noisy but it is decent enough to see the plate numbers immediate to you and it especially decent enough for a dash cam of this price.
Here's a video sample of the DDPAI Mola N3 during the day and at night:
The hinge on the mounting bracket isn't as strong as I'd like it to be either as it tends to wobble at times especially on particularly bumpy roads. Audio is good for the most part, my Proton Exora's engine noise was toned down incredibly well especially considering the Exora's engine noise is more towards the louder side. However, I found that the voices recorded can be a bit soft during playback, which is a little disappointing.
The Mola N3 doesn't have a built-in display on it (which I would have preferred) so all footage can be seen and controlled through the dedicated DDPAI app which is available on both Android and iOS devices. I was a bit worried to be honest, as some of these apps can get a little iffy. To my surprise however, I didn't encounter any issues with the DDPAI app and found that the app was surprisingly featureful and fairly simple to use.
Through the app, you are able to preview and playback video footage captured with the Mola N3 as well as download your recorded videos and images. You can even share your videos to the community section of the DDPAI app and even to your respective social media platforms. You can also configure your DDPAI Mola N3 dash cam through the app itself such as audio recording level, toggle start up and shut down sounds. It might be just me but the dash cam's shut down notification sounds exactly like a PSP's boot up sound.
The GPS tracking on the Mola N3 is also surprisingly very accurate. I reviewed the trips I took using the DDPAI app and the routes it showed me were all the same routes I took. I'm very impressed by that. You can also check out how well you drove via the Sense Reality Technology. With this the dash cam basically records hard brakes or sudden turns you made during your previous trips and records it in the app. It also shows you how fast you were going and your trajectory. Pretty neat stuff I would say.
A minor gripe I had in regards to connecting the Mola N3 to the DDPAI app is that, because it connects via a direct WiFi connection from your phone. So, you'd want to prepare yourself for periods of no internet. Another gripe I have with the Mola N3 is that it was heavily advertised as having smart features such as Advanced Driving Assistance System (ADAS) but to my frustration I couldn't figure out how to enable that feature. Even if it is already enabled, I didn't seem to notice it as there are no notices or warnings whatsoever. Neither through the dash cam sounds or the app itself.
DDPAI Mola N3 Conclusion
All in all, I had a great time using the DDPAI Mola N3. It produced good quality videos during the day and while it's not so strong with its night time videos, the quality of them was still pretty decent. Decent enough that you can tell what's happening in the video at least. Furthermore, the dedicated DDPAI app is a very easy to understand application that's packed with many useful features.
The DDPAI Mola N3 is not entirely perfect though. It could do with slightly better night videos, as well as some tweaking on the software side of things but for the price it goes for, it's a really good dash cam to consider. The DDPAI Mola N3 goes for RM229 a pop for the GPS version, which is the one we reviewed) and RM189 for the non GPS version.
Overall, with its great features and hugely affordable price tag I give the DDPAI Mola N3 our highest honour, the Gold Pokdeward! For more news, tips and tricks as well as reviews like this, do stay tuned to us at Pokde.net.
*We were informed that DDPAI will be having various discounts at their store for the upcoming 10.10 sales period. On top of the given discounts, you can get an additional 5% off of your DDPAI Mola N3 purchase as well as other DDPAI products! You can get the 5% discount voucher right here.
 A huge thanks to MC Mart for supplying us with the DDPAI Mola N3 for review!