Review
MSI GE66 Raider Review — When You Can't Scream "Gamer" Any Louder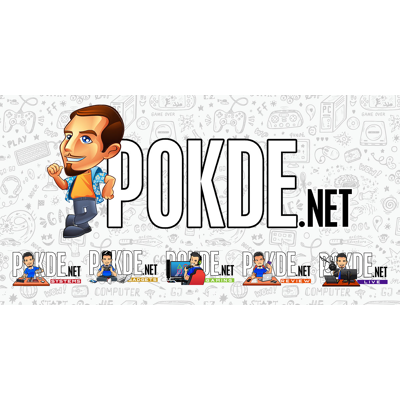 Overview
The MSI GE66 Raider packs an Intel Core i9-10980HK processor, RTX 2070 SUPER, and an overall looks that just scream "gamer". Does it perform like how it looks like? Let's see.
Positives
+ Stunning looks
+ Powerful Intel Core i9-10980HK and RTX 2070 SUPER combo
+ Display is more than enough with the 240Hz refresh rate
+ Per-key RGB keyboard
+ Ports are more than sufficient
Negatives
- Speakers lacks bass
- Thermals could be better
- Pricey
- Secondary storage in the form of HDD would be nice
In this MSI GE66 Raider review, we test out one beast of a gaming laptop offering from MSI. While it is impressive on paper with features such as RTX 2070 SUPER graphics and a 240Hz refresh rate display, can this gaming laptop perform well? Let's find out.
Unboxing
Before we start, it's worth noting that our review unit packs 32GB RAM instead of the 16GB version that MSI Malaysia has prepared for the Malaysian market. The packaging that we got also differs from the final set as we only got the laptop itself plus the charging cable and power brick. Don't worry, if you plan on buying this, you will be getting a proper full set as opposed to what we have here with us.
Appearance
As you can see here, the lid comes in a silver aluminum finish. You'll also see that the MSI logo, which is actually embossed as opposed to being two-dimensional like other MSI laptops. 
With the lid opened up, you'll see the laptop's 15.6-inch Full-HD IPS-level display, which of course comes with 240Hz refresh rate, along with the Steelseries per-key RGB chiclet keyboard, trackpad, webcam on the top bezel, and the pretty RGB lighting bar at the bottom.
On the back, you can see that the lid isn't connected at the end of the laptop. That extra space looks really nice, especially with its silver finish and curvature.
Turning it over to the bottom, there are two rubberized stands at the lower end of each side and one long one at the top. There are a total of 11 screws, in case you can't see clearly. While the upper part of the laptop is made out of aluminum, you'll find that the bottom part is essentially plastic.
MSI GE66 Raider Specifications
CPU:
Intel Core i9-10980HK @ 2.4GHz (up to 5.3 GHz Boost), 8C/16T, 45W TDP, 14nm
RAM:
16GB (2 x 8GB) 3200MHz DDR4
GPU:
GeForce NVIDIA RTX 2070 SUPER GDDR6 8GB
Storage:
1TB NVMe Pcie Gen3x4 SSD
Software:
Microsoft Windows 10 Home
MSI Dragon Center
MSI True Color
MSI App Player
Nahimic
Thunderbolt Control Center
Steelseries Engine
Connectivity:
Wireless
Killer Wi-Fi 6 AX1650i, 2×2
Bluetooth 5.1
Wired
2 x Type-A USB 3.2 Gen 1
1 x Type-A USB 3.2 Gen 2
1x Type-C (USB 3.2 Gen 2 / DP)
1 x Type-C USB 3.2 Gen2x2
1 x Mini-DisplayPort
1 x SD (CX/HC) card port
1 x RJ45 LAN
Display:
15.6″ FHD (1920 x 1080) IPS, 240Hz
1 x HDMI 2.0 ([email protected])
Audio:
Duo Wave Dynaudio speakers
1 x 3.5mm combo audio jack
Array microphone
Power:
280W power adapter
99.9Whr 4-cell Li-Polymer battery
Dimensions:
358 x 267 x 23.4
Weight:
2.38kg
Performance
Before we jump ahead with the test, it's worth noting that we've put the MSI GE66 Raider's at max speed in our benchmarks. With that aside, let's see the scores.
Starting off with CrystalDiskMark, you can see that its 1TB NVMe PCIe SSD has fast read and writing speeds. I would however preferred the laptop to have an additional HDD for extra storage as games are getting larger and larger nowadays. I wouldn't install games on that HDD if it is present, it's just to store other files so the SSD can be fully utilized for games and software.
In Cinebench R20's test, we find that the MSI GE66 Raider takes top spot thanks to its single core score, which is rather impressive to say the least. The multi score is impressive, but it's certainly not the best around.
Moving on to Unigine Superposition's 4K Optimized test, the score is impressive for the gaming laptop, where it even manages to beat out its brethren, the MSI GS66 Stealth in the process. 
We see a similar pattern in 3DMark's Time Spy test as well, as the GE66 Raider achieved a high score yet again. 
3DMark's Port Royal benchmark tests the ray-tracing capability of a laptop. While it is quite far from top spot, the GE66 Raider still commands a respectable score here with its RTX 2070 SUPER graphics.
While the MSI GE66 Raider is aimed towards gamers, the scores shown here with PCMark indicates that it can certainly be more than just that. Now who wouldn't love that, right?
This is probably the benchmark you've been waiting for, considering that it is a gaming laptop after all. With all games put at the highest settings, we see that the GE66 Raider being more than capable to run AAA games. We even tested it with the newly released Godfall and Assassin's Creed Valhalla, with both games being far from a light game.
As you might know, gaming laptops aren't known for offering the best battery life due to the power they pack inside. In the MSI GE66 Raider's case, it managed to last 5 hours and 24 minutes. Taking into account that it is an i9-10980HK powered laptop and utilizes a non Max-Q variant of the 2070 SUPER, the battery life is good. What's more impressive is that while we were doing the test, we actually set the display to its 240Hz refresh rate, which would mean it'd consume more juice. 
For research purposes, we've even ran the benchmark with the 60Hz refresh rate option, and it lasted an hour longer than the higher refresh rate mode. This is something you can consider to prolong your battery life. We tried to turn off the RGB lighting bar (to preserve more battery) but unfortunately there is no way to disable it. 
User Experience
Packed with an Intel Core i9-10980HK processor and coupled with the NVIDIA GeForce RTX 2070 SUPER graphics, the MSI GE66 Raider also offers 16GB DDR4 RAM and a 1TB NVMe PCIe G3x4 SSD that's sure to be sufficient for your usage. As seen in the benchmark scores, it's pretty powerful.
The laptop sports a Full HD 240Hz IPS-level display and I've got to say that the colour reproduction is decent and the viewing angle is rather good. The bezels on the side and top are quite thin though the same can't be said for the one on the bottom.
In terms of the keyboard, the feel is similar to the previous MSI GS66 Stealth that we've reviewed where it's comfortable enough and suitable for gaming. Similar to the former laptop, I could feel warmth, especially towards the middle area of the keyboard and just the area above it. I feel that the trackpad is slightly big and the travel between clicks is a bit too short.
We head towards the ports of the laptop. Starting from the left most at the back, you've got a Mini Display 1.4 port, a Type-C USB 3.2/DP 1.4, an RJ45 LAN port, HDMI 2.0, and finally the laptop's power supply port.
On the left hand-side, you can find a Type-A USB 3.2 Gen 2 port, Type-C USB 3.2 Gen 2×2 port, and finally the 3.5mm combo audio jack.
Lastly on the right side, you'll find two USB 3.2 Gen 1 ports that accompany the laptop's SD card reader slot. Overall, I am quite satisfied with the port offering that the GE66 Raider comes with. It's basically got everything that you need in terms of connectivity.
With the MSI GE66 Raider, the MSI App Player is pre-installed right out of the box. In case you're not sure what it is, it's an Android emulator that lets you run Android apps directly from the laptop itself. It's a nice thing to have but personally, I have no need for it.
Similar to other MSI laptops, you'll also see the MSI Dragon Center with the MSI GE66 Raider. With it, you'll be able to do some simple overclocking, observe the PC status, customizations, and more. It's pretty straightforward and you're sure to get grips with it quickly. 
In case you want to change the colors or lighting effect on the laptop's keyboard, you may do so here on the SteelSeries Engine software.
As for networking, the laptop comes prepared with the Killer Control Center software. The laptop is does offer support for Wi-Fi 6 connectivity and through the software, you can see which network offers the best connection to your machine.
For the audio quality, I can't say that I've enjoyed my experience with the laptop's speakers. While they are loud enough, I find that the audio is rather flat and bass is clearly lacking. While it might be something that you'd be worried about, a good old headphone can do the job for you. In my case, I'd usually put on headphones regardless of the speaker quality of a laptop. Just take note that it's far from the best around.
Speaking of headphones, you can enhance your listening experience through the Nahimic audio software. While you can adjust the speakers itself through the app, it just works better with headphones. 
Conclusion
The MSI GE66 Raider retails at a price of RM11,999, a price that I'd say is decent enough for what it offers under the hood. It's definitely more than powerful enough to run today's AAA games out there in the market. 
Overall, the only downer with the laptop I've encountered is the thermals. This is understandable considering the power that it packs. You could however cope with this by using the laptop in a properly conditioned area or placing a laptop cooler to offer you a slightly better cooling experience.
If you are aiming to get the laptop, MSI is offering a special promo (at the time of writing) for it for the price of RM10,989 which makes it an even more attractive option. All things considered, we award the MSI GE66 Raider our Silver Pokdeward.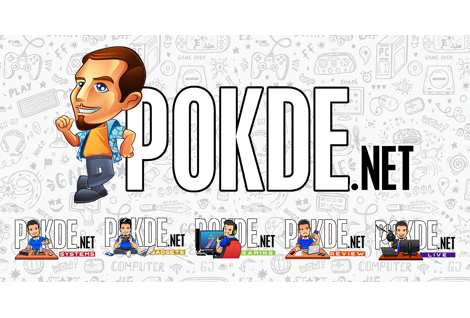 Our thanks to MSI Malaysia for providing the MSI GE66 Raider that was used in this review.