HONOR View20 is still HONOR's best gaming phone!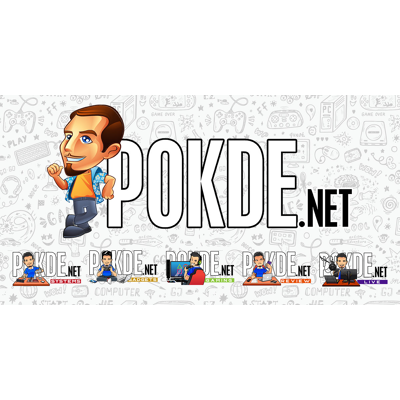 The HONOR View20 was HONOR's first flagship of 2019, and we are still impressed by it until now. It may have been quite an interesting 7 months since, but the HONOR View20 still has a few tricks up its sleeve that we think make it still a very attractive proposition for mobile gamers, regardless.
Work smart, not hard?
The HONOR View20's Kirin 980 definitely lives by the motto "work smart, not hard". Thanks to GPU Turbo 3.0, an exclusive technology that's only available on HONOR and HUAWEI devices, allowing them to make better use of the performance on hand.
With Magic UI 2.1, the HONOR View20 has an impressive list of 25 titles that are supported by GPU Turbo 3.0:

Fortnite
PUBG Mobile
Mobile Legends: Bang Bang
Vainglory
Arena of Valor
Rules of Survival
Knives Out
Free Fire
PES 2019
DRAGON BALL LEGENDS
FIFA Mobile
Minecraft
Helix
Plants vs. Zombies Heroes
Subway Surfers
Battle Bay
Brawl Stars
Speed Drifters
Real Racing 3
Into the Dead 2
NBA 2K19
Dragon Nest M
Duel Links
Crazy Taxi
NBA 2K18
Most of the popular mobile games are in the list, and if your favorite game isn't, looking at the cadence at which HONOR is updating their devices, you should be able to see the next iteration of GPU Turbo supporting your favorite titles already.
The Kirin 980 is a very powerful chipset, and it doesn't have to run at full throttle to deliver a smooth 60 fps gaming experience. GPU Turbo intelligently adjusts the clock speeds of the CPU and GPU of the Kirin 980, delivering a consistent 60 fps, while also potentially extending your battery life. This is because the chipset is now working more efficiently to deliver the same 60 fps gameplay. An added benefit of drawing less power is that there will less heat produced, which will bring us to the next point.
Play cooler
There's a reason why PC gamers invest so much into their cooling. Electronics produce heat as a waste product, and if the heat is not dissipated fast enough, it can damage the hardware. Chipmakers install safeguards to force the chips to throttle before they ever hit dangerous temperatures, but the downside is that you will suffer from reduced performance as the temperature rises.
That's what makes the HONOR View20's liquid cooling technology so important. The presence of the cooling system makes the HONOR View20 the best gaming smartphone powered by a Kirin 980, allowing you to enjoy better performance even if you play games for hours on end as it dissipates the heat a lot better than devices without a heatpipe.
Lasts longer, charges faster
The HONOR View20's 4000 mAh battery promises longer battery life, which means longer gaming sessions. When you finally run low on juice, the HONOR View20 also charges faster with 22.5W HUAWEI SuperCharge that's faster than many flagships in the market which can only charge at 15W, giving you the ability to start gaming again as soon as possible to quickly rank up in your favorite mobile game. And unlike certain phones, the 22.5W HUAWEI SuperCharge power adapter is included in the box.
One more thing…
Last but not least, the HONOR View20 is better suited for gamers than even some "gaming phones" in the market now, thanks to the headphone jack. Ask any gamer and you would know that a headphone jack is still better than dongles. The central position of the USB-C port is just not ergonomic for gaming once you connect a dongle, as anyone who has used a smartphone without a headphone jack will tell you.
HONOR is also a brand that works closely with game publishers to bring extra goodies to their users. From Fortnite to now Perfect World, there's always something nice for HONOR users. And with the HONOR View20 now priced from just RM1499 with extended warranty, it is also one of the most affordable flagships you can get for gaming! Also since HONOR Malaysia is running their 62nd National Day Double Celebration campaign, you will be getting even more with your HONOR View20!
This is an exclusive article for HONOR Malaysia.