Review
HONOR MagicBook Pro Review — scaled up ultraportable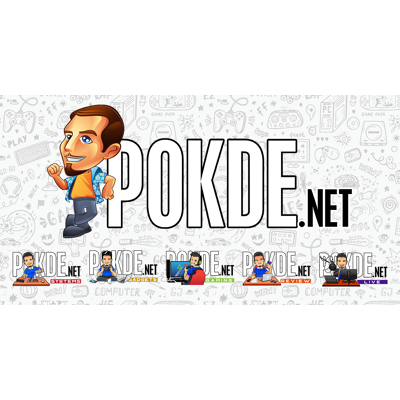 Overview
HONOR opted for a higher-performance 45W AMD Ryzen 5 4600H here, instead of your average 15W TDP AMD Ryzen 4000 processors in laptops this thin. They also used a larger 16.1" display, instead of your standard 15.6" ones. Shoehorn that all into a sleek all-aluminium chassis, and you get the HONOR MagicBook Pro that's shaping up to be a really impressive machine for its price.
Positives
+ Sleek all-aluminium design looks great
+ Excellent performance across the board
+ Great battery life
+ Good cooling
+ Excellent screen for this price segment
+ Three full-sized USB 3.0 ports!
+ Hidden webcam makes for better privacy and thinner bezels than conventional designs
+ Pretty affordable for the hardware on offer
Negatives
- Speakers sound quite tinny
We loved the HONOR MagicBook for what it brought to table: affordable performance in a relatively portable package. Then the HONOR MagicBook 14 was introduced, with the same internals but an improved design along with a small price hike. It came at a weird time as HONOR was just gearing up to release their new lineup powered by the AMD Ryzen 4000 series processors in China. Well, today we are looking at a member of this new lineup. Carrying the "Pro" moniker, the HONOR MagicBook Pro definitely has to offer quite a lot to live up to its "Pro" moniker. Can HONOR deliver? Well, let's see…
Unboxing
The packaging of the HONOR MagicBook Pro is decidedly more premium than the plain brown cardboard boxes that the previous HONOR MagicBooks came in. Perhaps HONOR really wanted to nail in the "Pro", starting from the packaging?
In the box we only get the HONOR MagicBook Pro itself, the 65W USB-C charging brick and the USB-C cable. I do believe the final retail packaging will probably be a bit less spartan, this is all we need to run our tests on the machine. But before we get into the tests, let's take a closer look at the laptop.
Appearance
If you want a sleek, unassuming laptop, this is it. While they added some blue-purple accents along the chamfered edges of the HONOR MagicBook 14, that's now gone. In its place is a sleek Space Gray finish all over the laptop, with smoothly curved edges that serve up a more mature look. Even the HONOR logo is now black instead of the colorful one found on the HONOR MagicBook 14.
The underside here sports a long row of tiny holes for intake. As the HONOR MagicBook Pro sports a dual-fan cooling system, this well-ventilated bottom cover allows for plenty of fresh air to be inducted into the fans to cool the beefier 45W AMD Ryzen 5 4600H processor under the hood of this HONOR MagicBook Pro.
Opening up the HONOR MagicBook Pro, we can see that HONOR went with really slim bezels all around the unconventionally-sized 16.1″ display, and made use of the extra free space around the keyboard to cram in stereo frontfacing speakers. Overall, while the screen size has increased from 14″ to 16.1″, the size of the machine isn't all that much bigger. And because of the narrow bezels, it should fit well into any backpack that fits 15.6″ laptops.
HONOR MagicBook Pro Specifications
CPU
AMD Ryzen 5 4600H @ 3.0GHz (up to 4.0GHz Boost), 6C/12T, 45W TDP, 7nm FinFET
RAM
16GB DDR4 2666MHz, dual-channel (soldered, non-upgradeable)
GPU
AMD Radeon Graphics (6 CU @ 1500MHz)
Storage
512GB WDC PC SN730 PCIe 3.0 x4 NVMe SSD
Software
Microsoft Windows 10 Home
Radeon Software Adrenalin 2020 Edition 20.9.1
PC Manager
Connectivity
Realtek 8822CE WiFi 802.11ac, 2×2 MIMO
Bluetooth 4.2
1 x USB-C (USB 3.0)
3 x USB 3.0
Display
16.1″ FHD (1920 x 1080) Chi Mei N161HCA-EA3 IPS panel, 60 Hz refresh rate, 336-nit brightness, 100% sRGB
1 x HDMI 2.0
Audio
2 x speakers
1 x combo jack
Power
65W USB-C power adapter
56WHr Li-ion battery
Dimensions
369 × 234 x 16.9 mm
Weight
1.7kg
Performance
HONOR actually made a pretty weird decision with the HONOR MagicBook Pro. Instead of your usual Ryzen 4000U series processor that's meant for ultraportables, they went with the Ryzen 5 4600H which has a significantly higher TDP. But before we get ahead of ourselves, let's check out the storage benchmark scores.
The WD SN730 is actually the client version of the WD Black SN750, which makes it the fastest SSD WD has to offer. It is definitely fitting of the Pro label, as the SSD here is unlike what you will find in most of the mid-range machines that you can get at this price range.
As the HONOR MagicBook Pro sports the AMD Ryzen 5 4600H, it offers pretty good performance here in Cinebench. Boost clocks aren't as high as the AMD Ryzen 7 models we have previously tested though, which results in the scores here.
While CPU scores place the HONOR MagicBook Pro well ahead of the laptops featuring the AMD Ryzen 4000U processors we have tested, the GPU scores aren't nearly as impressive. This is due to the fact that the GPU is essentially identical to the ones in the Ryzen 5 4500U.
It does deliver a decent score overall in 3DMark with its great CPU performance, as 3DMark Time Spy gauges the overall performance of the system too. Surprisingly it actually comes in below the AMD Ryzen 5 4500U-packing Acer Swift 3, although marginally so.
PCMark definitely gives it a good score due to the fact that the CPU performance here is nothing short of excellent in a machine of this category.
On top of the good performance, you also get great battery life. Despite a larger display and a smaller battery than the ASUS ZenBook 14, somehow the HONOR MagicBook Pro manages to serve up better battery life.
Cooling
HONOR designed the HONOR MagicBook Pro with a dual-heatpipe, dual fan design, and they do spool down to allow for truly silent operation when you are just puttering around the web. In Realbench which taxes the system with concurrent video encoding, 3D rendering and image editing all at the same time, the temperature averaged at around 88°C, while the highest it ever goes to is 95°C. With all six cores running at around 3.4~3.6GHz, I do consider it quite an achievement on HONOR's end to be able to keep it this cool in such a slim chassis. When under unusually heavy loads like the above scenario, the fans can ramp up to be quite loud, but that doesn't happen too often in normal use.
User Experience
HONOR scaled up the display, but it is still a very portable laptop. The hinge here is opened fully, so we know that the 180° hinge from the original HONOR MagicBook is gone. In its place is a very light hinge that opens with minimal effort.
I do believe one of the highlights of the HONOR MagicBook Pro is its unique 16.1″ display that's larger than your average 15.6″ ones, and thankfully it is not only impressive because of its size. The quality of the panel used here is also significantly better than the ones found in the HONOR MagicBook and HONOR MagicBook 14.
This display gets much closer to offering 100% sRGB, which is definitely a lot better for displaying multimedia, or even some light content creation if you are feeling up for it. The maximum brightness of 336 nits is also quite good, sufficient for you to work in a brightly lit cafe if you want to. Overall, the display provides a great experience, especially when compared against the HONOR MagicBook Pro's predecessors.
Moving on, let's talk about the audio experience. The return of front facing speakers bodes well for those who frequently use their laptops on their bed or other soft surfaces, but it doesn't exactly impress me in any other way. In fact the sound reminded me of a smartphone's output, tinny with a lack of bass. I do consider that quite underwhelming from a device like the HONOR MagicBook Pro which is multiple times the size of a smartphone. There's Nahimic for you to tune the sound, but you won't be getting any bass out of these speakers here. On a positive note, the fingerprint scanner which is integrated into the power button is integrated into the speaker grille area here on the left, which makes for a clean look.
Thankfully the keyboard fares better than the speakers. It is borderline mushy, but just have enough tactility to make typing on it feel good. More key travel would have been welcome, although it really isn't too bad, considering the overall thickness of the HONOR MagicBook Pro. We have seen better, but this definitely isn't the worst keyboard you can get in a laptop. The spacious trackpad provides sufficient precision for browsing the internet and general navigation, and that's all it needs to do anyway.
The I/O on the HONOR MagicBook Pro has been upgraded from the 14″ models, with three USB 3.0 ports and one USB-C port that also doubles as the charging input. There's a HDMI 2.0 display output and a 3.5mm combo jack as well, so I guess it is pretty well fleshed out for a laptop of this size. As usual, more is better when it comes to ports, and I wouldn't say no to some USB 3.1 Gen2 ports here, to really live up to the "Pro" moniker we have here.
On top of the hardware I/O, HONOR baked in MagicLink 2.0 to the HONOR MagicBook Pro to allow you to pair it with any supported HONOR or HUAWEI device. There's plenty of features which you can explore with MagicLink 2.0, but one of the main ones is to beam your smartphone's display to the laptop, and transferring files to and fro without requiring a cable.
Considering that many of us are working from home nowadays, I also decided to test out the webcam. Given its position, you won't get the most flattering angle, but overall the HONOR MagicBook Pro's built-in microphones and webcam will provide a decent enough experience for conducting your conference calls without any additional hardware.
Speaking of hardware, there are a few things that HONOR could have improved on that end as well. For some reason, there's way too much empty space beside the battery. HONOR could have used a bigger battery or perhaps added a SATA connector to make use of that space, but instead we just get an empty space with nothing there.
And yes, I did put a 2.5″ SSD in the space to see if it will actually fit.
Conclusion
HONOR delivers a rather impressive laptop with the HONOR MagicBook Pro, and it is indeed quite interesting to see a 45W CPU without a dedicated GPU. The lack of a dedicated GPU limits its capabilities in gaming and also content creation, but the higher performance from the CPU should allow you to do more of everything than your average thin-and-light laptop, which more often than not won't come with a dedicated GPU anyway.
It's by no means a beast when it comes to performance, but considering the price, specifications and performance on tap, I do think it is definitely worth a look. Priced at RM3599, it represents a pretty unique choice for those who want a larger-than-usual ultraportable machine that also offers more-than-usual performance under its hood. A good display, sufficient memory, great battery life and excellent build quality allows us to recommend it with our highest accolade, the Gold PokdeWard.
Our thanks to HONOR Malaysia for sending us the HONOR MagicBook Pro for review.