Review
Neffos X9 review — forward to the past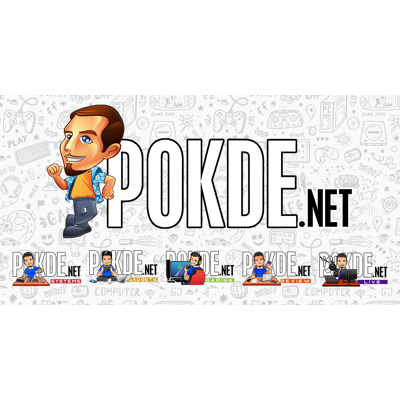 Positives
+ Packaging has everything you need
+ It looks pretty good
+ Camera app is amazing for an entry-level device
+ Decent image quality in good lighting
Negatives
- Outdated specifications
- Poor performance
- Sluggish user experience even in menial tasks
- Extremely poor low-light shots
Introduction
Neffos previously launched a pretty good camera phone in the form of the Neffos N1, and a not-so-interesting Neffos C7. Neffos' recent launch introduced four more entry-level devices with pretty affordable price tag. The Neffos X9 is Neffos' second dual-camera smartphone, which is interesting considering the Neffos N1 was quite impressive. Let's take a closer look.
Unboxing
The top surface of the packaging is pretty simple. Neffos is touting the FullView Display here, and nothing else.
Here we see the list of specifications.
For such a simple packaging I am quite impressed by its contents. You actually get a screen protector along with the Neffos X9, not something you see everyday. The EarPod-lookalike earphones are also a nice touch, considering most mid-range smartphones don't include any earphones.
Appearance
The front is dark here, just the way I like it. The Neffos branding at the bottom also helps the Neffos X9 to stand out a little from the flood of devices with dark front panels.
The back of the device looks pretty good. The raised camera hump has a concentric circle pattern going on, while the antenna lines here are chrome, standing out instead of blending in with the metal.
On the right we find the volume rocker and power button. The chrome antenna lines extend to the sides too.
The bottom is where you will find the array of holes for the microphone and loudspeaker. The classic microUSB port is present, but that's standard at this price range.
Overall the Neffos X9 looks better than you would expect at this price range.
Specifications
CPU/Chipset:
MediaTek MTK 6750 (4 x Cortex A53 @ 1.5 GHz + 4 x Kryo 385 @ 1.0 GHz), 28nm
GPU:
ARM Mali-T860 MP2
RAM:
3GB
Display:
5.99″, HD+ (720p) IPS display
Storage:
32GB (expandable via microSD card up to 128GB)
Camera:
Main Camera(s)


Primary

: 13MP f/2.0, PDAF


Secondary

: 5MP depth detection
Dual LED flash, HDR, portrait mode, filters, Pro mode
Front Camera
8MP f/2.2
Beauty, HDR, portrait mode, filters
OS:
NFUI 8.0 based on Android 8.1 Oreo
Connectivity:
Wi-Fi 802.11 a/b/g/n (2.4 GHz and 5 GHz)
Bluetooth 4.1
LTE FDD: Band 1/2/3/4/5/7/8/20
SIM:
Dual nanoSIM (second nanoSIM slot shared with microSD slot)
Battery:
Li-ion 3060 mAh (non-removable)
Dimensions:
159.5 x 76.3 x 7.9 mm
Weight:
168 g
The Neffos X9's list of specifications are really quite disappointing. The competition offer much better chipsets and more compelling features than what Neffos is offering for this price.
Performance
This is the first MediaTek MT6750 we have tested on the new Antutu v7 benchmark we are using now. It is also the slowest (and oldest) in our chart here.
In Geekbench, it does slightly better than the Snapdragon 430 devices, but is still a long way from any other recent device.
Gaming performance is very poor, as what you would expect from a chipset that's more than 2 years old by now. The MT6750 never broke any benchmark records back then as it was introduced as a mid-range chipset, and in 2018, it's just sad.
The Neffos X9 makes a better showing in PCMark, besting the higher end Neffos N1. There seems to be no correlation between the performance in PCMark with any other benchmark though, except that the Neffos X9 excels at productivity-related workloads.
Battery life is unspectacular. That's what you get when you use a 2-year old chipset and a battery that would have perfectly adequate 2 years ago, but the chipset is inefficient and the battery is relatively small now.
The performance of the Neffos X9 is as disappointing as its specifications. What we are seeing here definitely does not justify what Neffos is asking for for the Neffos X9.
User Experience
The screen is pretty good. It doesn't go retina-searingly bright, nor is it the sharpest with the 1440 x 720 resolution, but it is serviceable. I am somewhat irked by the lack of curved corners on the 18:9 display here, as the edges just look cheap on this not-very-cheap device. Audio quality is so-so, with the speaker not being the loudest we have heard, but should still suffice to wake you up in the morning.
I have praised Neffos for their UI, which is a lot better than what most new brands offer. It strongly resembles EMUI, but Neffos goes for an app drawer by default. It's a pretty cheery looking skin with bright colors everywhere, which is quite appealing to me. The experience, not so appealing. It's sluggish, even when doing menial tasks like scrolling through Facebook.
The dual rear camera setup is what you would expect at this price range now. It's a pretty standard issue, a 13MP f/2.0 mated to a 5MP secondary sensor for depth perception. The Neffos X9 offers portrait mode, which was introduced into Neffos' lineup with the Neffos N1. Pity the camera here isn't nearly as great though.
The camera interface is pretty decent. It comes with niceties like a full manual mode and you can apply watermarks if you are feeling proud of your new Neffos X9. There's a weird monochrome mode which probably means they borrowed this version of the camera app from the Neffos N1, which had a monochrome sensor.
Images taken in good lighting conditions actually look pretty good. Don't expect anything good in lower light conditions. The portrait mode is quite heavy-handed and looks very unrealistic at its highest setting, but Neffos allows you to tweak the blurriness after you have taken the shot. Shutter delay is appalling, as is the absolutely horrendous shot-to-shot delay if the auto HDR/night optimization decides you need to optimize the shot for better low light performance. Without the optimizations, noise is very apparent, so you will need it. If you want a smartphone to fire off quick shots of your children or pets, this is not the one for you. Go ahead and have a look at our full-sized samples on Flickr.
Conclusion
For RM599, I find it difficult to recommend the Neffos X9. The battery life is poor, the performance is definitely unworthy of a device launched in 2018, and the dual rear cameras do not impress at all. My main concern back then with the Neffos N1 was the market reception towards a 16:9 screen when everyone and their moms were going towards 18:9 display. The Neffos X9 brings with it a modern 18:9 display but drops almost everything that was good with the Neffos N1. My only question to Neffos is, why? It's an iterative upgrade to the Neffos C7, with more RAM, storage and a secondary camera added for the same price, but it needs way more than little upgrades like that that to be relevant in this increasingly competitive market.