Review
ASUS ProArt StudioBook One Review — the pinnacle of mobile workstations?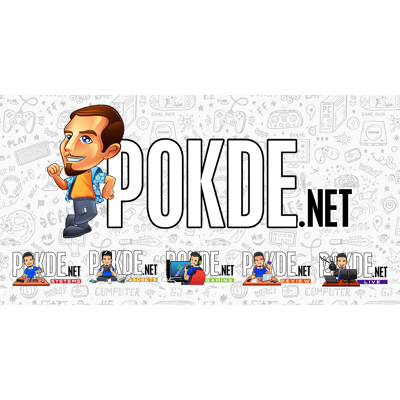 Overview
The ASUS ProArt StudioBook One is a machine that's way overpowered for the average user. And thus the price that's out of the grasp of the average user as well. But for those who need a Quadro RTX 6000, this is probably their only option to have it in a laptop form factor.
Positives
+ Extremely compact 300W power adapter
+ Unique hardware layout seems to be great for cooling
+ GPU performance is out of this world
+ Most impressive display we have seen in a laptop thus far
+ Software suite is great for
+ Three Thunderbolt 3 ports and Professional Dock solves most I/O woes
Negatives
- CPU performance is lackluster
- Switching between the GPUs affects color accuracy as well
- Typing experience is abysmal on the keyboard
- Where's my headphone jack?
Let's start off the review by mentioning the price. The ASUS ProArt StudioBook One costs RM49 999. Yes, I didn't accidentally add another digit. And for those of you who are still reading, you will understand why it costs as much as it does. In this beastly laptop, you get a Quadro RTX 6000 with a whopping 24GB of GDDR6 VRAM, along with an Intel Core i9-9980HK and 64GB of DDR4-2666 soldered onto the motherboard.
In case you are wondering what is a 9th Gen Intel processor doing here, well, that's because this laptop was designed last year, but it only arrived in our markets this year. Still, the main highlight here is the GPU, as the Quadro RTX 6000 is the professional equivalent of the Titan RTX, with Quadro drivers and all that. Without further ado, let's get into it.
Unboxing
The packaging of the ASUS ProArt StudioBook One is suitably premium, with the outer protective carton also sporting some opulent gold trim. The gold-on-black color scheme looks great, but unfortunately that design isn't continued on the inner packaging. You get a sleeve-like box around the laptop that you will have to slide the laptop out of, while the charger and ASUS Professional Dock are in separate boxes.
The ASUS ProArt StudioBook One comes with a rather unique power, owing to its capability to push 300W while still being relatively compact, even when compared to some of ASUS' 180W power bricks. The connector looks pretty similar to a USB-C one, although it is really quite different.
As the ASUS ProArt StudioBook One is actually developed based on NVIDIA's ACE reference design, the power brick is also designed by NVIDIA. Thus the logo we see here. Aside from the power adapter, NVIDIA also contributed to the overall design, the cooling system and also the Advanced Optimus Technology, which we will all check out in a bit.
Not something you get to see everyday…
Right off the bat I think you would realize something quite different about the ASUS ProArt StudioBook One. The lid is way too thick for a recent laptop. That's because all of the components are crammed behind the display panel, instead of the usual designs which sees all the hardware under the keyboard.
As all the components are behind the screen, the cooling has to be there too. This results in a rather weird layout which sees the keyboard half of the ASUS ProArt StudioBook One being very thin, while the top half is chonky. To ensure that there's adequate airflow to the cooling system, the lid sports a cover that lifts up by 4.57° when you open the laptop.
Air is then pulled in from the space created and then pushed out from the gap above the display. NVIDIA designed a titanium alloy vapor chamber to quickly wick heat away while also being lighter than your average copper-based cooling systems.
NVIDIA mentioned that this design was to ensure that your hands will not be seared by hot surface temps, which can be a real issue considering that this machine packs a Quadro RTX 6000 and an Intel Core i9-9980HK, and it is meant for rendering serious workloads which will see the hardware taxed to the max. It also meant that you won't have to worry about looking for a hard surface to use your laptop on, as this design will be unfettered even if you decide to use it on your lap.
As everything is moved to the top half, the bottom of this laptop is relatively bare. The 90WHr battery is crammed into this area, as are the speakers, which are visible as the tiny slits along the sides of the laptop. Overall, I don't think that this is a laptop that I can call pretty, as there are few concessions for aesthetics aside from the stepped curves and angled edges. Even the color is relatively bland, despite it featuring a fancy name like Star Grey.
ASUS ProArt StudioBook One (W590G6T) Specifications
CPU
Intel Core i9-9980HK @ 2.4GHz (up to 5.0GHz Boost), 8C/16T, 45W TDP, 14nm
RAM
64GB DDR4-2666
Dual-channel (on-board)
GPU
Intel UHD Graphics 630 (24 EU @ up to 1.25GHz)
NVIDIA Quadro RTX 6000 24GB GDDR6
NVIDIA Advanced Optimus Technology
Storage
1TB Samsung PM981 3.0 x4 NVMe SSD
Software
Microsoft Windows 10 Pro
Office Home & Student 2019
Intel Graphics Command Center
Quadro Experience
MyASUS
AudioWizard
McAfee Personal Security
Connectivity
Intel Wireless-AC 9560 (2×2 WiFi 5 up to 1.73Gbps)
Bluetooth 5.0
3 x USB-C (Thunderbolt 3, DisplayPort Alt Mode)
Display
15.6″ 4K (2160p), 120Hz G-SYNC, AUO B156ZAN05.0 IPS panel, 350-nit brightness, PANTONE Validated, 100% Adobe RGB, Delta-E <1
Thunderbolt 3 / DisplayPort Alt Mode (USB-C)
Audio
Stereo speakers
Array microphone
Power
300W power adapter
90WHr 12-cell Li-Po battery
Dimensions
364.5 x 245 x 24.2 mm
Weight
2.9kg
Performance
Disclaimer: Our review sample arrived with the DDR4-2666 running at DDR4-2400. ASUS Malaysia has assured us that the performance will not be severely impacted, and that the final retail units will have the memory running at the correct speeds.
As this laptop was designed last year, some of the hardware may be outdated by today's standards. Regardless, we will be giving it a fair judgement by today's standards, as you can only buy it now here in Malaysia, and not last year.
The storage is slower than we would expect from a laptop of this caliber, with the Samsung PM981 used instead of the Samsung PM981a which is available in the market now. While it is not the fastest PCIe 3.0 x4 SSD you can buy, it is still faster than your average SSD, and definitely much faster than the Intel 660p that ASUS likes to use in their more affordable offerings.
Cinebench R20 sees the ASUS ProArt StudioBook One post some rather abysmal multi-core scores. It is however faster than the other Intel Core i9-9980HK-powered laptop we tested. If ASUS plans on refreshing the ASUS ProArt StudioBook One for 2020 or 2021, the first thing that needs to be swapped out is the CPU.
As you might expect from a Titan RTX equivalent, the Quadro RTX 6000 absolutely destroys the rest of the machines we have tested, even those with a desktop GeForce RTX 2080. As Time Spy considers the CPU score as well, we see the ASUS ProArt StudioBook One post slightly lower scores.
In 3DMark Port Royal which only looks at the raytracing performance of the GPU in the system, the ASUS ProArt StudioBook One absolutely blows everything else out of the water. Raytracing performance is probably going to be the main draw of this machine, as it is going to be very useful for designers to get realistic lighting for their projects in real time.
The ASUS ProArt StudioBook One's GPU is really unmatched at this point. Which is expected since the fastest GPU you can get in a laptop is the GeForce RTX 2080 SUPER, which is still significantly smaller than the full TU102 GPU here used for the Quadro RTX 6000.
This is also probably the only laptop that can really handle 4K gaming, although no one in their right mind would spend this much money for gaming. In any case, if you plan on gaming in your free time, the ASUS ProArt StudioBook One is more than up for the task.
In our usual PCMark benchmark, the ASUS ProArt StudioBook One doesn't perform that well in Digital Content Creation, simply because it does not place as much on an importance on the GPU. The ASUS ProArt StudioBook One has an overpowered GPU with a relatively mediocre CPU at this point.
For those who want to know how well the GPU renders, well we did a test with Blender. With NVIDIA Optix which makes use of the RT cores, the performance is significantly better than even when only CUDA cores are used. And there are a lot of CUDA cores here. Of course, the CPU alone is really slow for this sort of workload.
| | |
| --- | --- |
| Viewset | Composite Score |
| 3DS Max 05 (1080p) | 232.5 |
| Medical | 144.29 |
| Maya | 350.56 |
| SolidWorks | 178.76 |
Performance gauged by SPECviewperf 13 reveals that the GPU is a true beast, which should surprise no one. The scores are representative of the performance in the listed software.
In Superposition, we can see that ASUS and NVIDIA allows the GPU to pull up to 200W when the CPU is lightly loaded. Clocks average at around 1547MHz, which is pretty impressive for such a large GPU. Despite the relatively high 200W power limit, the GPU still runs cool, with it peaking at 83°C.
With both the CPU and GPU loaded, we can see that the CPU is given about 35W to play with, while the GPU is given up to 200W of power. As such, thermals are maintained very well, with the CPU running at below 90°C at all times, while the GPU reaches up to 86°C. Overall, it indicates that the cooling hardware in the ASUS ProArt StudioBook One is pretty capable of handling the thermal output of the hardware in it.
Battery life is relatively lackluster, but that's pretty much what you would expect from a 4K display and such high-performance hardware under the hood. Still, 5 hours away from the plug is pretty decent, and it definitely beats out most of the other machines that feature a similar hardware configuration.
User Experience
First thing to note is that this is meant to give the people who need workstation-class performance even when on the go an option. The ASUS ProArt StudioBook One is not your regular "workstation" as it weighs a rather heavy 2.9kg and measures 24.2mm thick. These figures don't look great, but for someone who is accustomed to lugging around desktop replacement laptops, or even compact desktop builds, those numbers are looking mighty sweet.
And of course adding to that sweetness is the built in display in the ASUS ProArt StudioBook One. It supports 100% of the Adobe RGB gamut, which is much wider than what many other laptop displays can claim.
Color accuracy is also excellent, with a Delta E figure of 0.75. It also boasts of a 120Hz refresh rate, but there's a rather significant problem with that… The Intel UHD Graphics 630 cannot support the higher refresh rate.
On the plus side, you can easily switch between the GPUs with a simple toggle, thanks to NVIDIA's Advanced Optimus technology. All you need to do is to select the GPU you want to use, and the ASUS ProArt StudioBook One will swap between the GPUs. No reboots needed! It's a pretty cool feature, especially when you consider that the display supports both G-SYNC and 4K120, both of which would be wasted in a standard Optimus implementation. But then, there's another flaw, switching to the NVIDIA GPU actually results in less accurate colors. The Delta E figures I obtained are as follows:
| | | | |
| --- | --- | --- | --- |
| | Optimus | NVIDIA GPU Only (60Hz) | NVIDIA GPU Only (120Hz) |
| Average Delta E | 0.75 | 2.53 | 1.83 |
I do presume that if you can afford the ASUS ProArt StudioBook One, you can afford a tool to calibrate your display and create the different color profiles necessary to get accurate colors with every mode. We will get into that in a bit.
The audio on this machine is passable, but it is far from the best. The speakers are front facing, and there's barely any bass, but then again this is no multimedia laptop. It's for work, not for play. At maximum volume some rattling can be heard too, which is very peculiar for such an expensive machine. But there's a bright side, as the fancy cooling system in the ASUS ProArt StudioBook One shuts down when idle, so you can watch YouTube without having to turn your speakers up to contend against the fan noise.
The keyboard in the ASUS ProArt StudioBook One is very unlike anything else ASUS has ever put into a laptop. The keys are clicky with little travel, not unlike the ones in recent MacBooks. It doesn't feel good to type on, with a very jarring impact when I bottomed out the keys.
Absolutely not what I expected from a laptop that doesn't have to worry about having too much travel as it doesn't share space with anything other than the batteries. There's also no PrtScr button, which I do use quite frequently. Instead we have a shortcut to Snip & Sketch. Unfortunately while the PrtScr can be reassigned as shortcut to the app, pressing Win+PrtScr immediately save a shortcut, unlike the shortcut here.
The fingerprint scanner is very conveniently integrated into the power key. An issue that some might have is its position. Having a power button that's not at the very end of the keyboard is usually a recipe for disaster, but I didn't accidentally press it during my use, so I guess it's forgiveable? Overall, you can quite comfortably type on your lap with the ASUS ProArt StudioBook One, but the top-heavy design does mean that it doesn't feel that safe doing so. I wouldn't recommend it anyway, due to the overall weight of this machine.
Now let's get into the I/O. With three Thunderbolt 3 ports, you have more than enough bandwidth to connect the ASUS ProArt StudioBook One to multiple high resolution displays, or even external GPUs if you want. But, as we all know, our mice and keyboards, the latter which might be very necessary, don't come with USB-C connectors. ASUS solves this by throwing in an ASUS Professional Dock with the ASUS ProArt StudioBook One, which gives you an additional two USB 3.0 Type-A ports, one USB 3.0 Type-C port, a HDMI port and a RJ45 LAN port. Not too shabby… But where's my 3.5mm jack?
Considering that this is a machine meant for serious design work or video editing, it does seem somewhat weird that it doesn't have a headphone jack. Perhaps the designers think that you should use a USB DAC to get better audio quality than what they can ever possibly cram into the ASUS ProArt StudioBook One?
Software wise we get a nice array of preinstalled apps, and one of them is ProArt Creator Hub. Here you get an UI not unlike Armoury Crate in ROG and TUF Gaming laptops, but with gold trim instead of the more gaming-oriented layouts. Another major distinction is its color calibration tool, which lets you use an X-Rite i1Display Pro or i1Display Pro Plus to calibrate the display. Unfortunately it doesn't seem to want to recognize our much more affordable Spyder5, but then again, affordability is far from one of the ASUS ProArt StudioBook One's concerns.
The rest of the software suite are pretty standard for an ASUS laptop. You will find MyASUS and its slew of settings and options, the Link to MyASUS feature as well as AudioWizard.
Conclusion
Well, even by looking at the price, I guess most of us would understand that this isn't a machine meant for us. Heck, I didn't even know how to fully test out such a system. With what I have, I can see that the ASUS ProArt StudioBook One is truly quite an interesting machine. But overall I think that this machine is probably more of a concept design than a laptop that ASUS and NVIDIA expects to fly off shelves.
Packing the equivalent of a TITAN RTX (well not exactly equivalent with its 200W TDP limit) into a laptop is no small feat, and the entire layout of the system is indeed quite interesting, with all the hardware crammed behind the monitor and all. For someone who wants a machine with this kind of GPU performance in a relatively portable machine, RM49 999 is a pretty small price to pay, when a Quadro RTX 6000 itself will set you back at least RM20 000. The 4K120 G-SYNC display with 100% Adobe RGB coverage should also be pretty pricey, which led to the final price of the machine.
However I do think that the CPU is a bit too slow to keep up with that beast of a GPU. If you are mainly running GPU workloads, and your software can take advantage of the RT cores or Tensor cores, then this might be the perfect portable workstation for you. But as an overall machine, it is not exactly balanced. We are looking at an overclockable CPU, but since there isn't too much thermal headroom left, I wouldn't recommend trying out that route. Perhaps we will have to wait until ASUS and NVIDIA can figure out how to cram in an AMD Ryzen 9 3950X or Intel Core i9-10900, or maybe even a Ryzen PRO or Intel Xeon processor into a laptop along with a Quadro RTX 6000 for a real hardcore workstation on-the-go.
Our thanks to ASUS Malaysia for lending us the ASUS ProArt StudioBook One for review purposes.