Meet The New ECOVACS DEEBOT OZMO T8 Lineup Of Smart Home Cleaners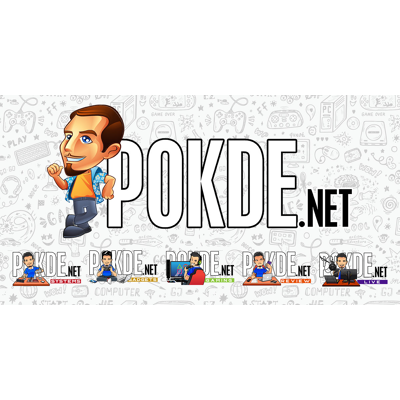 The folks at ECOVACS ROBOTICS has recently unveiled their new flagship series, the DEEBOT OZMO T8 Family, their latest series fo high-end intelligent floor cleaning robots.
ECOVACS ROBOTICS DEEBOT OZMO T8
The new DEEBOT OZMO T8 series comes with optimized AI and TrueDetect 3D technology for enhanced obstacle identification and avoidance.
One of the new cleaner is the DEEBOT OZMO T8 AIVI, which features the company's AIVI (Artificial Intelligence and Visual Interpretation) Technology. With it, it can automatically recognize objects such as shoes, charging docks, cables, clothes, and socks to avoid obstacles and reduce the risk of getting stuck by 60% when compared to earlier models, at least that's what they claim.
The T8 AIVI offers simultaneous 2-in-1 vacuuming and mopping functionality, where it is said to be able to remove up to 99.26% of bacteria. It will also automatically avoid carpets when mopping, thanks to its advanced carpet detection.
Other than that, it features on-demand Video Manager that allows you to observe your home, monitor your pets, children or anything in your house through the ECOVACS Home App.
Also coming with TrueDetect 3D technology, the DEEBOT OZMO T8 can identify obstacles and even height of steps to prevent the robot from dropping down the stairs.
The DEEBOT OZMO T8 family has also Multi-floor Mapping technology that can scan and store multiple maps of different levels of a user's home. This will allow the robot to customize its cleaning process for each level once it identifies the appropriate map.
Aside from that, the Virtual Boundary function will provide recommendations for virtual walls around areas where it may easily become stuck. You'd need to click for confirmation on the ECOVACS Home App to accept the recommendations.
Coming with a 5200mAh battery, the DEEBOT OZMO T8 family can work for three hours and clean areas up to 300 sqm.
As part of their launch of the series, two power-up kits, the OZMO Pro Oscillating Mopping System and Auto-Empty Station will soon be introduced. Both are compatible with the DEEBOT OZMO T8 AIVI and DEEBOT OZMO T8. Users of the T8 AIVI will have the OZMO Pro Oscillating Mopping System included while the DEEBOT OZMO T8+ will be included with the Auto-Empty Station.
The prices? Well you can get the DEEBOT OZMO T8 AIVI now for the price of RM2,299 while the DEEBOT OZMO T8 and OZMO T8+ will arrive at the end of August for the price of RM1,999 and RM2,699 respectively. All three of them can be purchased through the ECOVACS official store on Shopee or Lazada.
Pokdepinion: If you're looking for something to do the cleaning in the house for you, well you can definitely have a look at them. It'd be cool though to have one at the house..