Review
Lenovo ThinkBook Plus Review – Innovation For A Better Tomorrow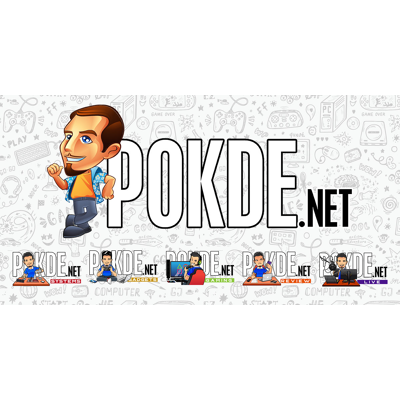 Overview
Featuring an innovative approach to productivity laptops, the Lenovo ThinkBook Plus has two displays; a Full HD IPS display and an e-ink monochromatic display with Lenovo Precision Pen support. Is it worth your money? Let's find out.
Positives
+ Secondary e-ink display is a breath of fresh air
+ E-ink display is useful, not just a gimmick
+ Lightweight and easy to carry around
+ USB-C PD charging
+ Comfortable keyboard
+ Speedy SSD storage with 512GB capacity
+ Clever fingerprint scanner integration
+ Keyboard is comfortable to use
Negatives
- E-ink display usage is rather limited
- Lenovo Precision Pen isn't rechargeable (AAAA batteries)
- E-ink display has noticeable input lag
- Main display has no touchscreen support
- Battery life could be better
- No discrete GPU
- Additional ports would be useful
Unboxing the Lenovo ThinkBook Plus
Let's kick off the Lenovo ThinkBook Plus review with our unboxing. Inside the box for our review unit, we found the following items:
Power cable
65W charging brick (USB-C)
Lenovo Precision Pen (No batteries)
Protective carrying case
The Lenovo ThinkBook Plus itself
The retail unit should also include a user guide and warranty card inside.
Appearance
The Lenovo ThinkBook Plus is a unique and innovative laptop, and you can see it almost immediately. Unlike most laptops out there, this one has two displays, one of which is the 10.8-inch e-ink display which is located on the lid.
Apart from that, you can also see a large ThinkBook logo above the display (below if you're looking upside down), and a small Lenovo logo towards the bottom right. You can get a good feel of the laptop's anodized aluminum construction in Mineral Gray on the lid
Open up the lid and you'll see the 13.3-inch Full HD IPS display, white backlit chiclet keyboard, a trackpad, product stickers and the Lenovo logo. The side bezels on the display are relatively thin, but it's noticeably thick for the top and bottom portions. The bezel also houses the built-in webcam.
On the left side, you will an HDMI port, a USB Type-C port, and a combo audio jack. As for the right side, you will find the power button and two USB Type-A ports. It's worth noting that the power button also doubles as a fingerprint scanner. There's nothing on the rear except for a view of the display hinge and rear air vent.
Moving over to the bottom, you will find an air vent, two speaker grilles, , three rubberized feet, and product stickers. You can find nine exposed screws here, which will need to be removed if you want to check out the internal components.
Overall, the Lenovo ThinkBook Plus is an interesting laptop. It's certainly an unconventional design with its e-ink display on the lid, but I personally feel that this is a breath of fresh air given how similar laptop offerings are nowadays. As for whether it will prove to be of use, we'll find out in the User Experience section.
If you want a more traditional productivity laptop that's more affordable, check out our review of the Lenovo IdeaPad Flex 5 AMD by clicking right here.
Specifications
Performance
Kicking things off with CrystalDiskMark, you can see that the 512GB NVMe PCIe SSD performed excellently. You get really fast speeds with a reasonable capacity. A little more storage space would be great in the long run but this is still enough if you plan to use this just for work.. In case you're wondering, it's using the Samsung PM981a SSD.
In Cinebench R15, the Intel Core i7-10710U powering the Lenovo ThinkBook Plus performed decently enough. It's interesting to see another laptop using the same CPU outperforming it in both single core and multi core scores. I believe this is due to the RAM configuration as this one uses a single stick 16GB DDR4 RAM. It would've been ideal had it been two sticks of 8GB DDR4 RAM instead for that dual-channel goodness.
A similar pattern can be seen in Cinebench R20, only this, even an Intel Core i5-10210U managed to outperform it. You can still optimize it on your end but if you have the option to change the RAM configuration upon purchase, you definitely should in order to get the best possible experience.
In Unigine SuperPosition's 4K Optimized benchmark, the Lenovo ThinkBook Plus had a very slow score. However, this is understandable as the benchmark is GPU-intensive, and you don't have a discrete GPU here. You only have Intel UHD Graphics to rely on.
The same can be observed in 3DMark's Time Spy benchmark, where it has a very low score due to the lack of a discrete GPU.
In PCMark, the Lenovo ThinkBook Plus managed to perform well enough for a laptop of this kind. As you might be able to tell, this would be perfect for work, web browsing, and multimedia consumption. Anything more and it might be too much for it to handle.
As for battery life, the Lenovo ThinkBook Plus managed to last 8 hours and 41 minutes (521 minutes), which is decent for a productivity-based laptop. I honestly expected longer but given the 45Whr battery capacity, it's not a surprise. I would like to point out that the battery life will last significantly longer if you stick to using the e-ink display only, but more on that later.
User Experience
The Lenovo ThinkBook Plus is an ultraportable productivity laptop with a unique offering. It's powered by the Intel Core i7-10710U with a single stick 16GB DDR4 RAM clocking in at 2666MHz, and a speedy 512GB Samsung PM981a SSD. This laptop would be far more enticing if they included a discrete GPU, at least NVIDIA's MX lineup, and utilized dual-channel RAM. With both of that, it would have made this a far more competitive product.
This laptop uses a 13.3-inch Full HD IPS display with 60Hz refresh rate. The colours are nice and punchy, while viewing angles are great. However, the screen is rather dim at max brightness. While you would easily be able to use this to watch videos and surf the web, I wouldn't use this for colour-accurate work.
As this laptop comes with the Lenovo Precision Pen for the e-ink display, which first needs to be paired with via Bluetooth. I was disappointed to learn that the main display has no touchscreen support. The lack of it limits the use of the pen, which I feel is a missed opportunity. It's also worth noting that the lid can be opened up to 180° flat.
Moving on the e-ink display, it's a 10.8-inch touchscreen-capable display with monochromatic colours. In other words, you won't see colours here. You can scribble notes, draw, and use it as an e-reader of sorts. For the most part, the usage is limited to having a working Lenovo Precision Pen, as it's needed to get the e-ink display to respond. If your pen is out of juice, then you won't be able to make use of it.
There's really not much that you can do with the e-ink display here as options are limited. Moreover, there is a very noticeable delay in response time when using this, which makes it less enjoyable to use. I wouldn't say that Lenovo made a bad move however. If anything, it's something to work on and I believe future iterations will have far more to offer.
As for the Lenovo Precision Pen itself, it doesn't have a dedicated dock in the laptop, but you can stick it to the sides of the laptop due to its magnetic properties. It uses AAAA batteries, which isn't exactly the easiest to find. Given how important this is, it would have been far more convenient if they used rechargeable batteries, or at least batteries that are easier to find in stores.
As for ports, the Lenovo ThinkBook Plus is a little short on ports. Two USB-A ports is fine but having one more would add that peace of mind, which I'm sure is the same for many people. Also, the lack of an SD card reader of any kind is a bit of a shame. What I do like is the use of the USB-C port for charging, which allows for a cleaner setup.
The keyboard on the Lenovo ThinkBook Plus is comfortable to use with decent tactility and white backlighting. While I do wish that it had a Numpad, it's understandable to omit it given the size. The trackpad is there and it works fine but there's nothing much to shout out about.
In case you were wondering, this laptop does have a fingerprint scanner. Unlike most other laptops however, this one is integrated into the power button. It's a smart, space-saving design choice that I personally like. Furthermore, it works fast with little to no failure to read, making it a very convenient way of logging in and keeping the laptop secure.
On the software side of things, you have Lenovo Vantage. It's a one-stop solution for you to adjust settings, run software updates, check warranty status, download apps, and more. It's not a necessity to use but it is still pretty convenient once you've familiarized yourself with it.
In the audio department, the speakers works well enough but I've personally heard better, even from Lenovo's own lineup. Volume is decent but it lacks the fidelity and detail to have an enjoyable listening experience. You're most likely going to rely on your favourite pair of headphones instead of the speakers unless you have absolutely no choice.
Lenovo ThinkBook Plus Verdict
The Lenovo ThinkBook Plus is a pretty interesting productivity laptop. It's not the best but I can see how this would serve people well. The e-ink display is useful, it's easy to carry around, has USB-C PD charging, the keyboard is comfortable to use, the main display produces punchy colours, and the fingerprint scanner integration is clever.
However, the e-ink display's use is rather limited, the Lenovo Precision Pen isn't rechargeable, the main display lacks touchscreen capabilities which limits the use of the included pen, has no discrete GPU, battery life could be better, and it could use more USB ports. Lenovo did a great job with innovating their laptop offering, but it could use more optimizations. I have high expectations for next year's model.
At the end of our Lenovo ThinkBook Plus review, I award this laptop with our Bronze Pokdeward.
Big thanks to Lenovo Malaysia for sending us this laptop for the purpose of this review.