Discover Your Ideal Companion: Lenovo Laptops Powered by Intel®, Enhanced with Windows 11 and Microsoft 365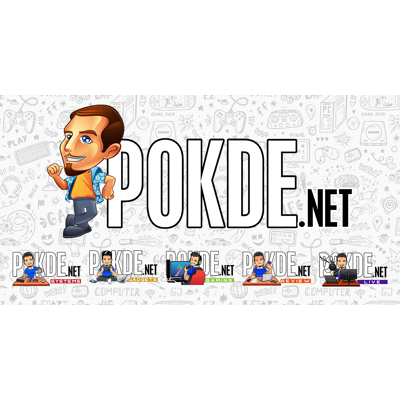 Are you on the lookout for a laptop that perfectly aligns with your unique needs and preferences? Look no further than Lenovo's impressive range of laptops powered by Intel®, including Evo™, Modern, and Gaming models, all running on the latest Windows 11 Operating System and equipped with Microsoft 365. Today, we're going to talk about how you can get your hands on one with excellent deals, tailored to your specific needs.
Lenovo & SNS Roadshow, Mid-Year Sales Extravaganza
Lenovo's laptops, designed to cater to a diverse range of needs, are the stars of the upcoming roadshow. If you're considering to upgrade your device, mark your calendar for the Lenovo & SNS Roadshow, Mid-Year Sales Extravaganza, happening from August 28 to September 3, 2023, at Mid Valley Megamall, Ground Floor (East Entrance Atrium), between Coffee Bean & Secret Recipe, from 10AM to 10PM. 
The star of the show here is the new Lenovo Yoga Pro 7i 14IRH8 82Y70099MJ. For those of you who aren't aware, it's a 14.5-inch portable productivity beast of a laptop, powered by the new Intel® Core™ i7-13700H. Paired with 16GB LPDDR5 RAM and 512GB NVMe PCIe 4.0 storage, it packs a whole lot of firepower in an impossibly slim, all-metal chassis. Its lightweight yet durable military-grade MIL-STD 810H build ensures that you can easily bring it everywhere without worries of it breaking down even in harsh environments.
It sports a 14.5-inch PureSight Pro IPS anti-glare display with 3K resolution and 120Hz refresh rate, boasting 100% DCI-P3 and 100% sRGB color coverage with color accuracy of Delta e <1. Furthermore, it has Eyesafe and Dolby Vision technology to reduce eye strain and enhance your viewing experience even further. This will allow users to maximize its productivity potential and the power to express their creativity to its fullest potential.
Speaking of creativity, it also comes with the Lenovo AI Engine+, harnessing the intelligent power of AI to streamline and optimize even the most demanding creative software out there. It's capable of dynamically adjusting the fan speed and performance to cater to your use case, giving you the best at all times of use. Coupled with Intelligent Sense and the Yoga's suite of integrated security features, you can get up and running almost instantaneously with zero-touch log in while keeping your data safe and secure.
As for the roadshow itself, some of the promotions and activities include:
Promotions and Activities
Free Touch 'n Go eWallet up to

RM450

for Intel® Evo™ Laptops and Non-Evo Models (selected models only)

Microsoft 365 Personal PWP Deal at

RM49

(limited to the first 10 customers per day)

RM199

best deal of Microsoft 365 Family (share up to 6 persons include purchaser itself)  

PWP (Purchase with Purchase) deal for Microsoft Office save up to

RM530

Savings up to

RM450

on Lenovo devices

Easy Payment Installment Plan starting from

RM86 per month

with a 12-month repayment period

Buy Now, Pay Later with Atome

PWP deal for Lenovo D24-40 Monitor at

RM280

with purchase of Lenovo IdeaCentre 3i 07IAB7 Desktop PC

Lucky Draw Spin:

Stand a chance to win exciting prizes with every Lenovo model purchase, such as:

Lenovo 530 Wireless Mouse/ Essential Wireless Mouse

Lenovo Legion M500 RGB Gaming Mouse

Lenovo Legion H300 Stereo Gaming Headset

Lenovo Legion H500 Pro Gaming Headset

Lucky Draw Upon Purchase:

Purchase any Lenovo model and stand a chance to win the following prizes:

Grand Prize

: 1 x Mi TV P1 43″ worth

RM1,799
1st Prize

: 1 x Mi Vacuum Cleaner G10 worth

RM1,099
2nd Prize

: 1 x RM500 Grab Gifts voucher

Consolation Prize

: 3 x 480GB External SSD

Social Media Giveaway

: Like, Share & Tag to redeem limited door gifts (limited to the first 100 redemptions)
In case you might not be sure why you should consider getting a Lenovo laptop powered by Intel® processors and Windows 11 or are confused about how their products are segmented, we've included a breakdown of their offerings in the next section.
The Power of Lenovo Laptops with Intel® Processors and Windows 11
Lenovo's laptops powered by Intel® Core™ processors offer a wide range of options catering to different user needs. Here's a breakdown of what each processor offers:
Intel® Core™ i3

: Basic needs, web browsing, email, and productivity applications.

Intel® Core™ i5

: More performance for editing photos, videos, multitasking, and casual gaming.

Intel® Core™ i7

: Ideal for heavy workloads like video editing, 3D modeling, and high-end gaming.

Intel® Core™ i9

: Enthusiast-level performance for demanding tasks.
Understanding Intel® processor names can help you identify the right gaming laptop and desktop processor based on your needs. In case you have trouble wrapping your head around it, allow us to simplify the classifications for you:
H-series CPU

: Enthusiast-level gaming performance

HK-series CPU

: High-end gaming performance with overclocking capabilities

HX-series CPU

: Workstation-caliber performance for professional gamers

P-series CPU

: Thin and light laptops

U-series CPU

: Ultralight and foldable laptops
As for Intel® laptops, there are three different series of them with Windows 11 that you can find in the market today, each designed to cater to different crowds. Those three are; Intel® Evo™, Intel® Gaming, and Intel® Modern.
Embracing Intel® Evo™ Laptops and Windows 11
To make Lenovo's Intel® Evo™ laptops with Windows 11 viable as a daily driver, it offers instant wake capabilities, allowing you to use it just as quickly as you close the lid, with speeds akin to waking up a smartphone. Furthermore, you get to enjoy smooth multitasking as you can easily run multiple apps with Snap layout to keep them organized. With Intel® Wi-Fi 6/6E (Gig+), you can experience almost three times faster speeds at home and wherever you go with stability to boot.
Unleashing Intel® Gaming Laptops with Windows 11
Intel® Gaming laptops with Windows 11 offer an enhanced gaming experience with DirectX 12 ray tracing for a more realistic light simulation akin to real world lighting, Auto HDR for colors that bring a more cinematic experience, and compatibility with gaming peripherals. Windows 11's Game Bar and support for gaming peripherals further enhance your gaming sessions.
Exploring Intel® Modern Laptops with Windows 11
Intel Modern laptops running Windows 11 offer a multitude of apps and tools for your daily needs. These devices come with security settings, policies, and features designed with security and privacy in mind to help protect company data. Moreover, Windows Autopilot makes it convenient for any enterprise looking to deploy it within the company, with its zero touch deployment to enroll it in Microsoft Intune. It also includes Azure Virtual Desktop and Windows 365 as an added bonus.
Completing the Experience with Microsoft 365
Having a good hardware and system is just half the battle as having all of this firepower would be pointless without a good software to complete it. This is where Microsoft 365 truly shines as a comprehensive, holistic solution that can easily cater to virtually everyone. Essentially, it's a software suite for productivity and collaboration, complete with security apps and privacy features to ensure your safety online.
From basic word processing to video creation, you have all the tools you need to get you up and running with ease. Furthermore, Microsoft 365 lets you use their apps on multiple devices at once, including your smartphone and tablet, so you are always equipped with everything you need wherever you go. In case you're wondering, these are the apps included in the suite:
Word

:

Create text-based documents, now with intelligent assistance features to enhance your writing

Excel

: Simplify complex data into digestible spreadsheets

PowerPoint

: Create presentation slideshows that can help get your message across

Microsoft Defender

: Protect your personal data devices from malware and other malicious online threats 

OneDrive

: Convenient cloud storage solution that lets you share files with anyone wherever you are

Outlook

: Organize your calendar, tasks, contacts, and most importantly, your email

Microsoft Editor

: An AI-powered writing assistant to help minimize errors via spelling and grammar check

Clipchamp

: Make videos as easy as it is breathtaking for any occasion 

OneNote

: Jot down and organize your notes in this cross-functional digital notebook

Microsoft Family Safety

: Create a safe, healthy environment for your loved ones online, complete with parental control and location sharing
Intrigued by Lenovo's modern laptop offerings powered by Intel and running on Windows 11? Whether you're a student, a working professional, a creative enthusiast, or simply looking for a reliable companion, the Lenovo & SNS Roadshow is your chance to explore and select the perfect laptop tailored to your preferences. Head on over this August 28 to September 3, 2023, at Mid Valley Megamall for and discover a world of possibilities with Lenovo's innovative laptops and cutting-edge technology.
Pokdepinion: If you're planning to upgrade your machine anyway, regardless of whether it's for work, studies, or gaming, might as well check it out. It's definitely worth more than buying at a shop on a normal day and if you decide not to, no harm done.