AMD Announces Radeon RX 7800 XT, RX 7700 XT, FSR3, HYPR-RX & More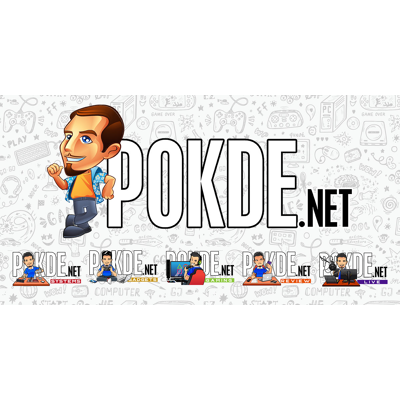 AMD Announces Radeon RX 7800 XT, RX 7700 XT, FSR3, HYPR-RX & More
AMD at Gamescom this year has brought huge announcements for its GPU division – with two new GPUs, the much-anticipated answer to NVIDIA's DLSS3, and a new one-click solution that promises instant performance boost. In this article we'll take you though the major announcements from Team Red and what to watch for.
First off, AMD has taken the covers off two new Navi 32 GPUs – the Radeon RX 7800 XT, and the Radeon RX 7700 XT. Coming with 16GB and 12GB of VRAM respectively, both cards are somewhat close in terms of performance based on specs on paper (targeting 1440p resolutions), with the 7800 XT featuring 60 unified compute units (CUs) whereas the 7700 XT gets 54. As with all RDNA3 models, they both get AV1 hardware encoding support as well as DisplayPort 2.1 output.
The most distinct difference is perhaps the Infinity Cache size, with the 7800 XT able to utilize 64MB (in 4 MCDs) whereas the 7700 XT has 48MB from 3 of the MCD chiplets; and power targets for both cards sits very close to each other, with the more performant model consuming 263W, while the lesser model is just 18 watts lower – at 245W. The company is pitting both cards against RTX 4070 and RTX 4060 Ti 16GB, respectively.
AMD has also formally announcing the new FidelityFX Super Resolution 3 – or FSR3 for short – with this update. The FSR3 is Team Red's answer to NVIDIA DLSS3, with the frame-generation tech dubbed AMD Fluid Motion Frames (AFMF) being the key feature in the latest FSR revision. Forspoken, one of first two titles to feature FSR3, sees a performance uplift of nearly 3.5x with the FSR3's suite of features – including FSR2-based Super Resolution, AFMF, and Anti-Lag+ (AMD's equivalent to NVIDIA Reflex).
Another highlight is the HYPR-RX: essentially, it's a one-click solution to instantly boost performance by activating multiple technologies in one go. AFMF will be part of HYPR-RX in the future, says the company, which unlike DLSS3 – it will be implemented on the driver-level, meaning all DX11 and DX12 games will support this feature.
The announced pricing of both RX 7800 XT and RX 7700 XT is set to be $499 and $449 respectively – making it highly competitive price-wise against NVIDIA's similar-performing counterparts. Both cards will be released in September 6, 2023, alongside AMD's AIB partners including Sapphire, ASUS, ASRock, PowerColor, XFX, GIGABYTE and more.
Pokdepinion: Finally a huge price undercut from AMD – this should make the high-end GPU segment getting really interesting.