Lenovo Launches LenovoPRO Membership Programme For Business Owners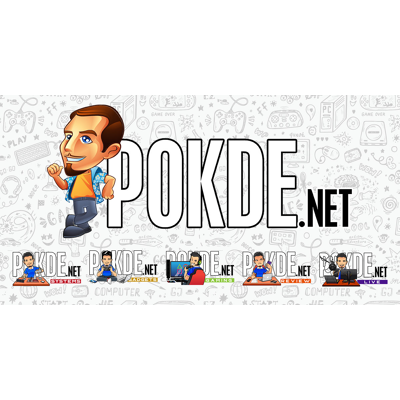 Grow your business with LenovoPRO
Lenovo has just launched a brand new membership programme for business owners called LenovoPRO. LenovoPRO is meant as a one-stop solution that allows businesses to own cost-effective Lenovo products with preferred IT solutions. There will be three tiers in this membership programme, which is based on the business' annual spending with Lenovo. The three levels are LenovoPRO, LenovoPRO Plus, and LenovoPRO Elite.
One of the main highlights of joining Lenovo's new membership programme is that members can enjoy preferred business pricings and early access to exclusive limited-time deals on business laptops. All you have to do is to provide a corporate email address to access the LenovoPRO Store. Here is a list of other benefits you can enjoy with LenovoPRO:
You will be assigned a dedicated business tech specialist, whom they can approach to have their business-related questions answered.
You will have access to Lenovo solutions, which include 30 days credit terms where members will have a hassle-free account set up, online credit approval up to RM250,000 credit line with payment due within 30 days after being invoiced. Members can also view their order, invoice and payment history from a digital secure platform.
You will be able to take advantage of Lenovo Trade-In, where members can trade in their old laptop, desktop PC or monitor in working condition and get discount off their new purchase, regardless of the brand.
You will be able to enjoy Lenovo Premier Support, a service provides all Lenovo customers with direct access to Lenovo expert technicians for comprehensive hardware and software support.
You will also get access to Simpli Learn to upskill themselves through digital courses worth up to $2,899 (±RM12228).
In conjunction with the launch of LenovoPRO, Lenovo is offering early access and daily deals for 8.8 from now until 15 August (starts from 8 August for non-members) with discounts up to 50% for its members. On top of the discount, members can enjoy:
50% off on Monitors if they purchase any other products.
Free upgrade for Intel Core i7 (worth RM880) and free upgrade to AMD R7 (worth RM870) + Win10 Pro for selected PCs.
Free Microsoft Office Home and Student 2019 for purchase of the Lenovo Yoga C740.
80% off for 3-year Premier Support for all Thinkpad products.
For more information do head over to Lenovo's official website right here.