ROG announces all new lineup with 10th Gen Intel Core CPUs and GeForce RTX SUPER GPUs!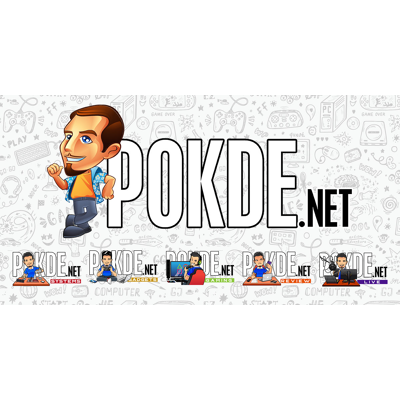 If you have been holding out to get your new laptop, this is when to start really considering your options. Here's the all-new lineup of gaming laptops from the Republic of Gamers, ranging all the way from the accessible ROG Strix G15 to the top-of-the-line ROG Zephyrus Duo 15. ROG has kitted out the laptops with all the latest 10th Gen Intel Core processors and GeForce RTX SUPER graphics, for that superior gaming performance you would expect from the Republic of Gamers.
ROG Zephyrus Duo 15
The ROG Zephyrus Duo 15 is the ZenBook Pro Duo on steroids. It packs the innovative ROG ScreenPad Plus with the Active Aerodynamic System (AAS) Plus to deliver not only more screen area to work and game with, but also better cooling. Once opened, the area under the ROG ScreenPad Plus is essentially a huge intake, cooling the monstrous hardware under the hood.
With options ranging up to the Intel Core i9-10980HK and GeForce RTX 2080 SUPER, this is ROG's flagship gaming laptop. The ROG Zephyrus Duo 15 also comes with the option to be equipped with a FHD 300 Hz display or a 4K panel with 100% Adobe RGB coverage, depending on whether you want to focus on gaming or content creation. Both displays are PANTONE Validated, so you can perform color-sensitive work regardless of which panel you opt for.
ROG Zephyrus S17
Remember the ROG Zephyrus S (GX701)? Well, the ROG Zephyrus S17 is ROG's attempt at streamlining their naming scheme for their 2020 lineup. The ROG Zephyrus S17 packs a 17.3″ 300 Hz display that can be paired with up to a GeForce RTX 2080 SUPER and 10th Gen Intel Core i7-10875H processor. The display also features PANTONE Validation for that precise color accuracy vital for creative work.
The ROG Zephyrus S17 will also sport a GPU Switch to let it switch between tear-free gaming with G-SYNC or better battery life with Optimus. When it comes to cooling, it features the AAS cooling system which opens up the bottom to improve airflow when the lid is opened. There's the liquid metal TIM too to improve thermal conductivity from the CPU to the cooling system, improving cooling efficiency.
ROG Zephyrus S15
If you need a more portable package than the ROG Zephyrus S17 but you aren't willing to lose any performance, this might just be the perfect choice for you. It comes with all the features and hardware of the ROG Zephyrus S17, but crammed into a smaller 15.6″ form factor. That includes configurations ranging up to the GeForce RTX 2080 SUPER and 10th Gen Intel Core i7-10875H processors, and also 300 Hz G-SYNC displays with the GPU Switch technology.
ROG Zephyrus M15
The ROG Zephyrus M15 is the evolution of the ROG Zephyrus M. It gets two fresh new finishes though, with Prism Gray and Prism Black joining the traditional Brushed Black finish. Users can pick from 240 Hz and 144 Hz FHD panels, or opt for a 4K display for high-resolution content creation. CPU options start with the 10th Gen Intel Core i7-10875H, while you can opt for GPUs ranging from the affordable GeForce GTX 1660 Ti, all the way up to the powerful GeForce RTX 2070 SUPER. There's also Thunderbolt 3 here, something which was missing from the ROG Zephyrus M.
The Prism Gray and Prism Black options are quite similar to the AMD-exclusive ROG Zephyrus G14 which packed mini-LEDs in its lid to form the AniMe Matrix display. There are no mini-LEDs here, but the finish is pretty similar with a lesser emphasis on the ROG logo.
ROG Strix SCAR 15/SCAR 17
ROG revamped the ROG Strix SCAR series with the new ROG Strix SCAR 15 and SCAR 17. These two models are mainly differentiated by their display size, but they can be configured to sport most of the same hardware. That includes 300 Hz displays, 10th Gen Intel Core i9-10980HK, 32GB DDR4-3200 RAM and the latest GeForce RTX SUPER graphics. Design wise, the ROG Strix SCAR series are a lot more aggressive than the ROG Zephyrus series, perfect for those who want to shout "I am a gamer!" to everyone within sight.
There's also the ROG Keystone II which lets you perform multiple actions simply by inserting or removing the nifty little NFC-enabled device. In place of the carbon weave pattern in the ROG Strix SCAR III, there's some cybertext running across a portion of the palm rest to highlight its gaming roots, while the rest of the area is kept tastefully clean.
ROG Strix G15/G17
Need a more affordable option? There's the ROG Strix G15 and ROG Strix G17 too. Both of these still pack the goods with configurations ranging up to 10th Gen Intel Core i7 processors and GeForce RTX 2070 SUPER GPUs. They come with 144 Hz panels as standard, but can be configured with 240 Hz panels too. You can get the ROG Strix G15 and ROG Strix G17 in Glacier Blue and Original Black for you to showcase your personal style.
But if you really want to stand out, there's the Electro Punk Strix G15. The ROG Strix G15 Electro Punk will come with a full set of gear including a 35 x 17″ Electro Punk mouse pad, a ROG Strix Go Core Electro Punk Headset, ROG Impact II gaming mouse and the ROG Ranger backpack, all of which featuring the Electro Punk color scheme.
The ROG Strix G15 also features similar cybertext embellishments on its palm rest area, with a decidedly more aggressive brushed pattern too on top of that.
Which one will be your choice? Will it be the innovative ROG Zephyrus Duo 15, or the aggressive ROG Strix SCAR 15? Or something in between?
Pokdepinion: I must say the SCAR 17's cybertext on the palm rest area looks awesome, but the Prism Grey Zephyrus M15's lid is probably the best looking out of all the laptops here…