Say Hello To The AMD-powered IdeaPad Flex 5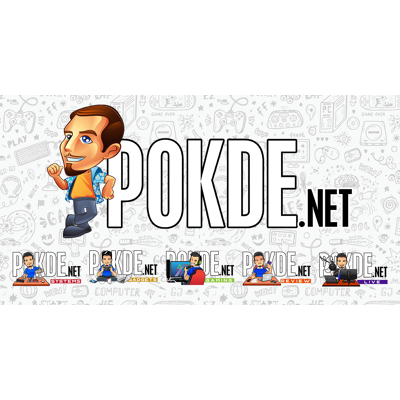 IdeaPad Flex 5: Flexible, Portable, and Customisable
Lenovo Malaysia has just released the IdeaPad Flex 5 AMD, a convertible 2-in-1 laptop that's designed for both work and play. Powering the IdeaPad Flex 5 AMD is an AMD Ryzen mobile processor (up to AMD Ryzen 7 4700U) with Integrated AMD Radeon Graphics.
The IdeaPad line is mostly known for its flexibility for being customisable and adaptable to any position and the IdeaPad Flex 5 AMD is no different. It can be simply converted from a normal laptop mode into a tablet or into a "tent" depending on the user's need. There's also support for the Lenovo Digital Pen which can allow users to sketch or draw freely on the display.
In addition to that, the IdeaPad Flex 5 AMD has a battery life of up to 12 hours and has Quick Charge technology, perfect for users who love a mobile lifestyle and want to express their creativity while on the go. It also has Microsoft Office Home and Student 2019 pre-installed so users can pretty much use the laptop for work or studies right off the bat.
The IdeaPad Flex 5 AMD is also designed with conference calls on its mind with features such as noise-cancelling dual microphone, speakers with Dolby Audio combined with a 720p high-resolution camera. There is also the addition of a built-in Privacy Shutter and an optional Fingerprint Reader for additional user security.
Other features include a 14 inch FHD IPS display, up to 16GB RAM, up to 1TB PCIe SSD, two USB 3.1 ports, one USB type-c port and a 3.5mm headphone jack. In terms of connectivity, it features 2×2 Wi-Fi 5 802.11ac as well as Bluetooth 4.2. Moreover, there are three different colour variants to choose from: Platinum Grey, Charcoal Grey, and Light Teal.
Users can also opt to add a 2-year Lenovo Premium Care, Lenovo's warranty program that offers 24 hours access to technical support extended from 9am – 9pm on-site services for 365 days.
The IdeaPad Flex 5 AMD is available now for purchase online on Lenovo's official website, official online retailers and at all Lenovo Exclusive Store (LES) across the country. It is available in two configurations:
AMD Ryzen 3 4300U or AMD Ryzen 5 4500U in Light Teal and Graphite Grey. Retails from RM2,399.
AMD Ryzen 7 4700U in Platinum Grey, Charcoal Grey, and Light Teal. Retails from RM3,475.12.
Do check out Lenovo's official website for more information.