HONOR View20 — packed with world-first technologies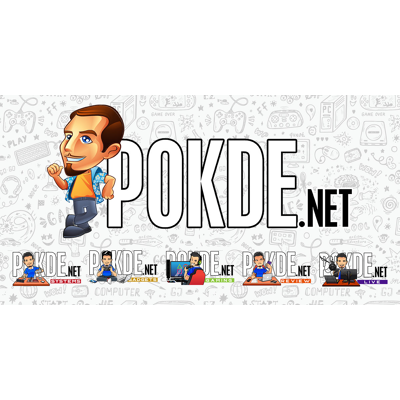 We have already established that the HONOR View20 is a "flagship killer" with its affordable price tag and high-end features. It comes with a number of world-first features, including its 25MP in-screen selfie camera, 48MP camera sensor, and also its 3D time-of-flight (ToF) sensor. It's one thing to include additional hardware, but it's another ballgame altogether when it comes to implementing features to take advantage of them. And here we see the HONOR has made use of the 3D ToF sensor and 48MP camera in rather interesting ways.
48MP AI Camera
The 48MP Sony IMX 586 sensor in the HONOR View20 lends itself to shooting amazing 12MP photos and awesome 48MP images with the help of the Kirin 980's Dual ISP and Dual NPU. The sensor itself features a quad-Bayer arrangement, which enables the sensor to deliver an equivalent pixel size of 1.6μm when used in its 12MP mode. For comparison's sake, the flagship Sony IMX363 sensor found in the Pixel 3 only offers 1.4μm pixels. However when you want to take great 48MP shots, you will need to take advantage of the AI prowess in the HONOR View20.
The sensor itself is limited in terms of what it can do when shooting at 48MP. The 0.8μm pixels aren't great for any serious pixel peeping. To achieve the mind-blowing detail you can glean out of a 48MP AI Super Clarity image, HONOR uses the Kirin 980's dual ISP and dual NPU to create a single high-quality 48MP image from several exposures. It gives you a lot more freedom to crop in, for zooming or just to highlight a certain part of the image.
As you can see, there is a lot more detail in the 48MP shot taken with the HONOR View20, allowing us to zoom into such such a small area out of the whole image and still be able to see a stunning amount of detail. The colors are also more accurate, with plenty of room to enhance the contrast if you feel that it's necessary. The details lend themselves to stunning images of distant objects which you want to bring closer but would otherwise be impossible without a telephoto lens.
3D Motion-controlled Gaming
For starters, the 3D ToF sensor can be used for 3D motion-controlled gaming. All you need to do is prop up the smartphone, connect it to an external display, and you are set. You can get HONOR's dedicated docking station, or you can just get any USB-C to HDMI cable to connect it to your TV, and just prop up your HONOR View20.
Currently HUAWEI offers two motion controlled games which are supported by the HONOR View20, Fancy Skiing and Fancy Darts. Both games allow you to do natural movements and do a little workout, especially with the former title. You can jump, tilt your body to avoid obstacles and swing your arms to accelerate in-game. Pretty gimmicky, but it does offer a new way of interacting with games on smartphones.
In the future more developers may begin to take advantage of the 3D ToF sensor, and we may see more games supporting the sensor. Until then, its just a great proof-of-concept that 3D ToF sensors do serve a purpose.
3D Slimming
The other feature which makes use of the 3D ToF sensor is the 3D slimming technology. Unlike most apps which allow you to slim your subject by distorting the entire image, the HONOR View20 uses the data from the 3D ToF sensor to separate your subject from the background. With this data, it can enhance the shape of your subject without visibly distorting the background.
All you need to do is to switch to the Portrait mode, tap on the smiley face on the right and select Shaping. You can then tweak how much you want to slim down your friend. Unfortunately it only works with the rear camera, as the front camera does not have a 3D ToF sensor. So you can't slim your own face down.
Your subject will end up much slimmer, with the side effect of being taller. At higher intensities you may realize that the legs become unnaturally thin, but that's up to you to play around with.
Liquid Cooling System
Aside from an innovative camera, the HONOR View20 also features a slew of features to improve the gaming experience. For starters, there is the liquid cooling system to ensure better sustained performance. As you guys may very well be aware of, higher operating temperatures will more often than not bring you reduced performance. This is called throttling, and it is by design to protect the chips from getting damaged due to overheating. By improving the cooling, you can stave off throttling, allowing you to enjoy better performance over longer gaming sessions. The  liquid cooling system touts a long heatpipe which spreads the heat from the Kirin 980 over a larger area, increasing the heat dissipation capacity by 41% and lowering temperatures by up to 10°C over conventional designs.
GPU Turbo 2.0
Playing a supporting role in this is GPU Turbo 2.0. Using AI to predict when you will need the full horsepower of the Kirin 980 and when you don't, the HONOR View20 can intelligently adjust the clock speeds of the CPU and GPU clusters, lowering temperatures and also power consumption. All this is done while delivering a consistent frame rate, so you won't even notice all of that happening in the background. What you will enjoy is an excellent gaming experience while the Kirin 980 does all the heavy lifting in the background. HONOR's close partnership with game developers allow them to optimize selected titles better than the competition to deliver a better experience. The number of games supported is also set to grow as HONOR works with more game developers to bring GPU Turbo to the latest and hottest mobile games.
HONOR Gaming+
With the HONOR Gaming+ update, HONOR further improves the gaming experience on the HONOR View20 by improving the GPU efficiency, optimizing the GPU load, adding AI loading prediction and also adding game visuals optimizations for selected titles. Thanks to HONOR Gaming+, gamers will be able to enjoy much better battery life, as it increases the energy efficiency of the Kirin 980 by 20.34%. HONOR has also improved the load prediction algorithm in Gaming+, making it 30% more accurate than traditional methods. They will also be adding support for the Vulkan API in Fortnite soon, allowing the popular battle royale title to take better advantage of the Mali-G76's performance.
Triple-Antenna WiFi
Last but not least there is the Triple-Antenna WiFi. Most popular mobile games require a solid internet connection. But the way you hold it can block the antennae which are usually positioned in the top and bottom edges in conventional designs. HONOR designed the HONOR View20 with a WiFi antenna in the side as well, so that you will not encounter network disruptions regardless of how you are holding your HONOR View20.
HONOR's continued innovation to make smartphones which satisfy the needs of youths has garnered multiple awards from CES 2019, as well as top accolades from local media. We ourselves awarded the HONOR View20 our Gold PokdeWard as it was an excellent device for its price, offering great features across the board from just RM1999.
You can check out the HONOR View20 on HONOR's official e-commerce channel, HiHONOR via the following link: