Review
Xiaomi Mi MIX 2 review — this is one fast beauty!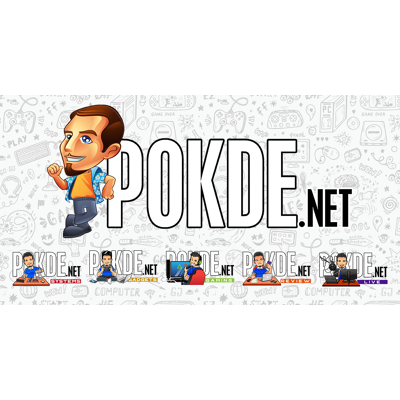 Overview
It has a ceramic back and a 24K gold ring around the camera! 'Nuff said.
Positives
+ Included case looks and feels amazing
+ Ultra-premium design!
+ Flagship-class performance
+ Great battery life given the powerful chipset at hand
+ Near bezel-less design is both pretty and nice to use
+ MIUI 9 looks good
+ Audio experience is great thanks to new guided earpiece
+ HDR mode delivers appealing results in all lighting conditions
+ Great value for money
Negatives
- Front camera positioning is suboptimal
- Camera features are far from flagship-class
- Manual mode takes too many swipes to reach
- 256GB variant is not available officially in Malaysia :(

Introduction
Smartphones are having a difficult time differentiating from each other. As users demand ever bigger screens and ever smaller bezels, the shape of a smartphone is pretty much centered around the display. Which is why we have the rectangular smartphones everywhere, and a fruity company even went ahead to patent curved corners to prevent competitors copying its design. So how can we make a rectangular phone unique? How about a full-screen device? That was the original Xiaomi Mi MIX, which had a unique 17:9 display before Google agreed to any aspect ratio other than 16:9 and 4:3. It featured stuff like an piezoelectric ceramic driver under the screen for calls, and an ultrasonic proximity sensor to reduce the need for bezel space. That was back in 2016. In 2017, the Xiaomi Mi MIX 2 was launched, with a more conventional earpiece and an even smaller lower bezel. Still interested? Let's go in for a closer look.
Unboxing
The top of the wide-but-flat box is blank except for the word MIX. Simplicity is beauty right here. Flip the box over and you see more blank space, with some Chinese text at the bottom and a sticker that lists the IMEI numbers, serial number and the variant you have. We have a Chinese 6GB/256GB variant from Gearbest, which is the largest storage option offered by Xiaomi. Inside, we find the Xiaomi Mi MIX 2. There is supposed to be a love letter from Lei Jun covering the device, but we received our unit without it. Does that mean Lei Jun doesn't love us? :(
The 18W QuickCharge 3.0 charger features China pins. We also find the included hard case, some documentation in Chinese, USB Type-C cable, Type-C to 3.5mm adapter and SIM tray ejector pin.
Design
The front of the device is literally a slab of glass. Minimal bezels here blend in very well with the screen area, making the device look like a 100% bezel-less device. The screen is pushed all the way to the top edge, and the Xiaomi Mi MIX 2 features a chin instead of having both top and bottom bezels. The selfie camera is located on the said chin, while call speaker is just a small slit between the glass and metal frame, without having to take up any extra bezel area.
Ceramic is still quite a rare material to be used on smartphones. Few manufacturers have incorporated ceramic into their designs, but Xiaomi has been doing it time and again. The Xiaomi Mi MIX 2 is actually a step backwards in terms of intricacy, as it features an aluminium frame, instead of a full ceramic body like the Xiaomi Mi MIX. Still, the ceramic back looks absolutely stunning with an surreal reflective sheen that makes the back appear to be in any shade of grey depending on your lighting. Throw in the 18K gold-plated camera ring and text inlay, and I am in love. I am no fan of protruding cameras, but you won't see me complaining here.
A metal frame means that the Xiaomi Mi MIX 2 will tend to look a lot more conventional. And sadly it actually does. The curved metal sides look generic but are finished in nice deep black finish. I would have preferred it if the buttons here on the right had a textured finish to it, but sadly there is nothing of that sort. The SIM tray is over on the left side.
The USB Type-C jack is flanked by two arrays of holes. Just like its predecessor, the Xiaomi Mi MIX 2 lacks a 3.5mm jack. There probably is space for it, as the top is entirely empty aside from the secondary microphone hole, but this is a "futuristic" device after all. One does not design a futuristic smartphone without extra loads of courage.
I would say the Xiaomi Mi MIX 2 gives off a really premium vibe, especially the back of it. Premium materials and a unmistakable design. This is the way you make a truly premium phone, not just pay licensing to designer brands to add their logo to your smartphone.
Specifications
CPU/Chipset:
Qualcomm Snapdragon 835 (4 x Kryo 280 @ 2.45 GHz, 4 x Kryo 280 @ 1.9 GHz)
GPU:
Adreno 540 @ 710 MHz
RAM:
6GB dual-channel LPDDR4x
Display:
5.99″, FHD+ (2160 x 1080) 18:9 IPS display, DCI-P3 color gamut
Storage:
256GB UFS 2.1
Camera:
Main Camera(s)
12MP f/2.0, 5P lens, 1/2.9″ Sony IMX 386, 1.25µm pixel pitch, PDAF, OIS, two-tone flash, [email protected], [email protected], slow-mo [email protected]
Front Camera
5MP f/2.0, Beautify
OS:
MIUI 9.2.3 based on Android 7.1.1
Connectivity:
Wi-Fi 802.11 a/b/g/n/ac (2×2 MIMO, MU-MIMO)
Bluetooth 5.0
NFC
LTE Cat.16 4CA 1 Gbps DL, Cat.13 2CA 150 Mbps UL
SIM:
Dual nanoSIM
Battery:
Li-ion 3400 mAh (typical), 3300 mAh (minimum)
Weight:
185 g
Specifications wise, the Xiaomi Mi MIX 2 ticks all the right boxes except for the camera. It is quite far from flagship material, at least on paper. We have much bigger pixels used in lower end devices, and this is a single camera setup when most other flagships are running dual cameras setups now. With that said, the very same sensor is in the HUAWEI Mate 10's primary RGB camera, and we were impressed by it. There is no input from Leica or the really wide f/1.6 aperture here, but at least it shouldn't be too bad. Or is it?
Performance
The Snapdragon 835 is last year's flagship SoC from Qualcomm, but it is still a very potent chip. Instead of designing their own architecture from the ground up, Qualcomm has customized ARM Cortex cores for their flagship and upper-mid range chipsets. As we have yet to receive any devices with the Snapdragon 845 in it, let's take a look at how the Xiaomi Mi MIX 2 performs versus 2017's and 2016's flagship devices.
Here the Xiaomi Mi MIX 2 is the top dog, even besting the HUAWEI Mate 10 with its top-of-the-line Kirin 970 SoC. The Xiaomi Mi MIX 2 should still have plenty of life left in it, as the Snapdragon 821 devices are holding on to their high positions in our benchmark charts. We thought the Nokia 8 was as fast as it gets for the Snapdragon 835, but perhaps Xiaomi's optimizations allowed the Xiaomi Mi MIX 2 to come up ahead of it.
CPU performance of the Xiaomi Mi MIX 2 falls in just behind the Nokia 8, but it is certainly within the margin of error. The Xiaomi Mi MIX 2 offers performance that is on par with the Mate 10 in single-core performance, but drops behind when it comes to multi-core processing. Nonetheless, the Xiaomi Mi MIX 2 offers one of the strongest CPU configurations out there, and there isn't anyone who can say otherwise, at least until the Galaxy S9/S9+ and Snapdragon 845 devices hit the deck.
Graphics performance is where it gets interesting. While the Xiaomi Mi MIX 2 performs well above the 2017 flagships, it actually performed a fair bit worse than the Nokia 8. I noted that the performance disparity comes into play when the demo is played (which is part of our usual test anyway), causing the device to heat up before the actual benchmark tests and resulting in the lower scores. The ceramic body's poorer heat dissipation as compared to the cold 6000 series aluminium of the Nokia 8 is probably to blame here. Turning off the demo run, the Sling Shot Extreme (ES 3.1) and Sling Shot (ES 3.0) scores shot up to 3739 and 4859, respectively.
Work performance is stellar, but it comes in below the Nokia 8. The increased RAM should lend itself to better productivity, but PCMark's scoring system says otherwise.
Battery life is one of the strong points of the Xiaomi Mi MIX 2. Despite featuring a 3400 mAh battery, it manages to topple devices with huge 4000 mAh batteries like the HUAWEI Mate 10 and ASUS ZenFone Max Plus M1.
Battery life under real usage conditions is also impressive, clocking in 5 hours and 25 minutes of on-screen time. This was with some mobile data combined with lots of WiFi over the 20 hours away from the plug. Charging up with the Quick Charge 3.0 charger was quick, with 50% juice in 30 minutes, but it still isn't as fast as HUAWEI SuperCharge.
User Experience
Nice to see, better to hold!
It feels great in hand thanks to the 18:9 aspect ratio and minimal bezels on every end. It is actually a bit shorter than my ASUS ZenFone 4, while being just as wide. Speaking of which, the bottom bezel is thicker than what most "bezel-less" devices sport, but then again few other devices have the screen pushed all the way to the top like the Xiaomi Mi MIX 2. The screen features a lower resolution than most flagships at just FHD+, but I had zero complaints. Hey, this display offers DCI-P3 color gamut coverage, which is definitely flagship worthy. Colors look a tad cold in the Increased Contrast modes, but the extra vividness may be appreciated by those accustomed to punchier colors.
The fingerprint is very intuitively positioned, but the whole back is a fingerprint magnet. A light touch is all you need for the fingerprint recognition, you don't even need to press your finger down on it. It can be a bit too sensitive at times too, where it starts trying to scan my thigh when it is pressed a bit too tightly against me in my pocket.
Is MIUI for me and you?
Moving on, MIUI is one of the more colorful custom skins, further highlighting the color performance of the 18:9 IPS panel. Like most Chinese smartphones, the Xiaomi Mi MIX 2 has all its apps on the homescreen, no app drawer. A swipe to left brings up Smart Assistant, Xiaomi's dabble into creating their own assistant. I would prefer to find Google Assistant here, but at least they didn't dedicate a hardware button to it. Overall, the UI is very user friendly, and I didn't have to hunt for features in the settings menu. The smoothness of it all is as expected from a smartphone with flagship specifications like the Xiaomi Mi MIX 2.
There are quite a lot of pre-installed system applications, most of which might not even see any use. Xiaomi thinks that offering their own browser is a good move, but I do appreciate having a file manager out of the box. Never know when you need to hunt for a file download a few months back.
Sounds good to me
The audio experience is decent thanks to the new earpiece doubling as a secondary speaker for stereo sound. Plugging in earphones via the USB Type-C to 3.5mm adapter offered good sound, with the option for customization with Xiaomi Mi Sound Enhancer. A minor niggle but I have already moved on to relying on wireless audio when out and about. Speaking of which, AptX HD appears to be supported if we are to trust the official AptX portal, but connecting my AptX-capable Edifier S880DB and Edifier W293BT didn't result in a popup informing me that the devices are connected via AptX.
A software issue that I noticed was that I couldn't use custom ringtones in apps, or the notification wouldn't come through. It has been reported as bug, and the suggested fix on some forums would require adding the audio file to the system files. I am not ready to root my device before finishing my review, so I had to live with Xiaomi's own set of notification tones.
This shooter misses the mark
A sacrifice Xiaomi had to make to enable the tiny bezels on three sides was to move the selfie camera down to the lower right corner. While they aren't the first to do it — Nokia did it back then too, with the Nokia N9 — but people are much more publicly vainer nowadays. Selfies are a mainstay and the position of the camera is definitely suboptimal for selfie fanatics. You can rotate the device with the stock camera, but try that in Instagram and you will be stuck. I definitely won't be showing you my chin selfies on my Insta Stories. You can't get too much with the front camera anyway, as the field-of-view is definitely smaller than most recent smartphones offer. The single rear camera is lonely, but Xiaomi did put a ring on it. I would too. The Sony Exmor RS IMX386 has proven pretty capable in HUAWEI's implementations, but let's see how Xiaomi fares.
The camera UI is about as basic as it gets. Which brings me to spot a few issues. Why in the world is a flagship-class smartphone not having auto HDR? Meanwhile, the Manual mode which even offers focus peaking is a whole 4 swipes away. That's ridiculously slow! There is no quick way to fire it up. Instead, there is the much less useful Effects menu accessible on the sidebar. Priorities, Xiaomi, priorities.
The HDR mode is necessary to extract the most from the Xiaomi Mi MIX 2. It improves shots whether its daytime or night time. In low light, I found HDR consistently producing more interesting images than the Hand-Held Twilight (HHT) mode, making the latter redundant. The downer here is that the HDR mode is very slow for a flagship device, which was really disappointing to see. In lower light conditions, the slow processing in addition to the slow shutter speed results in shaky images even with OIS available. Sadly Xiaomi disabled Camera2 API, so I couldn't test it with the acclaimed Google Camera. You can check out the full-sized samples over in our Flickr album.
Conclusion
The Xiaomi Mi MIX 2 looks great, performs excellently in our benchmark chart and touts the intuitive MIUI 9 custom Android skin. We wished it had the IP68 rating found on other flagships, or a more capable camera software — we like the photos we got out of it, but the software was just too clunky to be in a flagship-class device — but in its current state, we award it our Silver Pokdeward. We recommend it, despite its less-than-ideal camera, because you will not find another flagship that offers all these premium hardware, at less than the price you would have to pay for an upper mid-range smartphone in 2017. How much, you ask? Just $639 (~RM2511) on Gearbest for a ceramic-backed, near bezel-less smartphone with 256GB of UFS 2.1 storage and the powerful Snapdragon 835.
Our thanks to Gearbest for providing us with the Xiaomi Mi MIX 2 here. To support us, click on the button below to check out the Xiaomi Mi MIX 2 on Gearbest: