Discover the New Apple Watch Series 9 and Apple Watch Ultra 2: Brighter Screens, Double Tap, and All-Day Battery Life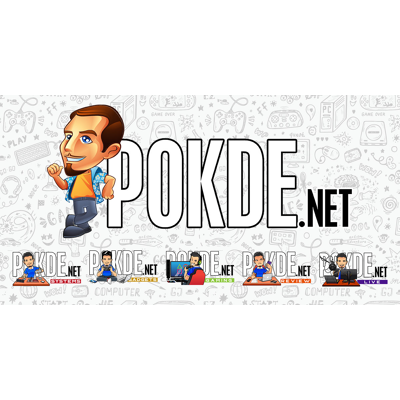 In the ever-evolving world of smartwatches, Apple continues to set the gold standard with the introduction of the Apple Watch Series 9 and the Apple Watch Ultra 2. These new additions are packed with exciting features that are sure to elevate your wearable tech experience. In this article, we'll dive deep into what makes these watches stand out and why they're worth considering.
Apple Watch Series 9: Taking Innovation to the Next Level
The Apple Watch Series 9 is here to redefine what you expect from a smartwatch. It comes equipped with the all-new S9 system in package (SiP), which boasts an impressive 60% more transistors than its predecessor, the S8 series chip. This means faster performance and smoother animations, all while maintaining an outstanding 18 hours of battery life.
One of the most exciting advancements in the Series 9 is the integration of the S9 chipset, allowing Siri requests to be processed directly on the device. This means faster responses and more accurate voice dictation, making your interactions with Siri seamless and efficient. Plus, Siri can now access your Health data, making it easier than ever to monitor your vital metrics.
Double Tap is the standout feature of the Series 9. This innovative gesture, performed with your thumb and index finger, takes advantage of the accelerometer and gyroscope sensors to sense changes in your blood flow. This allows you to perform actions such as play/pause music, snooze alarms, and even pick up or hang up calls with a simple gesture.
The Series 9 comes in familiar 41mm and 45mm sizes and offers both Bluetooth and cellular options. Its display can reach an impressive peak brightness of up to 2000 nits while dimming down to a gentle 1 nit for late-night use. With a new UWB chip for improved location tracking and enhanced integration with HomePod speakers, the Series 9 is designed to seamlessly fit into your connected ecosystem.
You can choose from a variety of color options, including starlight, midnight, silver, (PRODUCT)RED, and pink for the aluminum model. The stainless steel version offers Silver, Gold, and Graphite options to suit your style.
In addition to these remarkable features, Apple is introducing a new FineWoven material watch strap with a smaller carbon footprint than leather. It's worth noting that the Apple Watch Series 9 is completely carbon neutral, and Apple is committed to investing in renewable energy sources worldwide.
Starting at RM1,899 / $399, the Apple Watch Series 9 is a must-have for those looking to upgrade their wearable tech. Pre-orders are available now, with open sales starting on September 22.
Apple Watch Ultra 2: Where Power Meets Performance
The Apple Watch Ultra 2 continues the tradition of excellence with the same groundbreaking Apple S9 SiP, making it a powerhouse in the world of smartwatches. What sets this watch apart is its larger-than-life 49mm casing and an impressive 1.92-inch LTPO OLED display, now capable of reaching up to 3,000 nits peak brightness.
With a battery life rated at 36 hours, the Ultra 2 can go even further with an extended 72-hour low-power mode, ensuring it stays with you throughout your most demanding days. The watch also introduces a new Modular Ultra watch face, utilizing the display's outer edge to provide users with a wealth of information. Night mode, which can now activate automatically using the ambient light sensor, enhances your nighttime experience.
On the software front, the Ultra 2 is powered by WatchOS 10, opening up exciting possibilities. You can now seamlessly connect with cycling peripherals like power meter pedals via Bluetooth for highly accurate results during your workouts.
The Apple Watch Ultra 2 is priced at RM3,799 / $799, with pre-orders already available and open sales beginning on September 22. Apple has also expanded its band color options for the Alpine Loop (blue, indigo, olive), Trail Loop (orange/beige, green/gray, blue/black), and Ocean Band (blue, orange) to help you customize your Ultra 2 to match your style.
Pokdepinion: With the release of the Apple Watch Series 9 and Apple Watch Ultra 2, Apple continues to push the boundaries of what smartwatches can do. Whether you're looking for enhanced performance, innovative gestures, or extended battery life, these watches have something for everyone.