Introducing the All-New AirPods Pro 2nd Gen with MagSafe Charging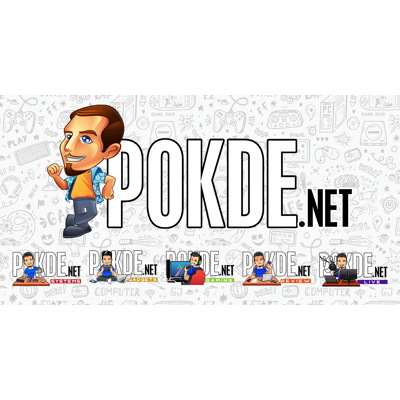 Coinciding with the iPhone's move to USB-C, Apple has unveiled the AirPods Pro 2nd Gen featuring MagSafe Charging (USB‑C). These next-gen headphones build upon the success of their predecessors, offering an array of remarkable improvements that redefine your audio experience. In this article, we explore the key features, convenience, and eco-friendly aspects of the new AirPods Pro 2nd Gen.
Apple AirPods Pro 2nd Gen with MagSafe Charging
The AirPods Pro 2nd Gen continue to impress with their outstanding sound quality, now delivering up to double the Active Noise Cancellation compared to the previous model. They also introduce a more immersive Spatial Audio experience and an advanced Transparency mode, allowing you to seamlessly switch between being aware of your surroundings and immersing yourself in your music or calls.
One of the standout enhancements is the availability of an expanded range of ear tip sizes, ensuring a snug and comfortable fit for all users. This personalized fit guarantees that you can enjoy your music, podcasts, and calls without any discomfort.
MagSafe Charging and Added Durability
The new AirPods Pro 2nd Gen feature a USB‑C connector, simplifying your charging needs. With a single cable, you can conveniently charge your Mac, iPad, iPhone 15, and now your AirPods. Moreover, you can directly charge your AirPods with the iPhone 15 lineup, which also boasts a USB‑C connector.
For those who lead active lifestyles, the AirPods Pro 2nd Gen offer enhanced durability with an improved IP54 rating, providing added dust resistance. This means you can confidently take them on your outdoor adventures without worrying about dust and debris.
Lossless Audio with Apple Vision Pro
The AirPods Pro 2nd Gen with MagSafe Charging Case (USB‑C) are poised to deliver Lossless Audio with ultra-low latency, taking your wireless audio experience to the next level with Apple Vision Pro. The powerful H2 chip, combined with cutting-edge wireless audio technology, unlocks the potential for 20-bit, 48 kHz Lossless Audio with minimal audio latency.
In the near future, with the arrival of Apple Vision Pro, you'll be able to enjoy the most advanced wireless audio experience in the industry, whether it's for entertainment, gaming, FaceTime calls, or any other audio-related activities.
Exciting Features with iOS 17
With the release of iOS 17, all AirPods Pro 2nd Gen will gain access to new features, including:
Adaptive Audio: This intelligent listening mode dynamically blends Transparency mode and Active Noise Cancellation, adjusting noise control based on your surroundings. It ensures that you stay aware of your environment while reducing unwanted background noises.
Conversation Awareness: When you engage in a conversation nearby, whether at the office or a café, Conversation Awareness lowers the content volume, enhances the voices in front of you, and reduces background noise for a more seamless interaction.
Personalized Volume: Utilizing machine learning, Personalized Volume fine-tunes your listening experience over time based on your preferences and environmental conditions.
The Apple AirPods Pro 2nd Gen with MagSafe Charging will be retailing for RM1,099 / $249. Pre-orders are open now, and it will officially go on sale starting 22nd September 2023.
A Commitment to a Greener Planet
Apple's commitment to environmental sustainability shines through in the design of the new AirPods Pro. They incorporate various eco-friendly elements, such as 100 percent recycled rare earth elements in magnets, 100 percent recycled gold in printed circuit boards, and 100 percent recycled tin in solder.
The case itself is made with 100 percent recycled aluminum in the hinge and 100 percent recycled tin in the main logic board's solder. Notably, the AirPods Pro 2nd Gen are free from potentially harmful substances like mercury, BFRs, PVC, and beryllium.
To further reduce its environmental footprint, Apple has reimagined its packaging, eliminating the need for outer plastic wrap. Over 90 percent of the packaging materials consist of fiber-based materials, aligning with Apple's goal of eliminating plastic from all packaging by 2025.
Currently, Apple is carbon neutral for its global corporate operations, and by 2030, the company aims to achieve 100 percent carbon neutrality throughout its manufacturing supply chain and product life cycles. This commitment ensures that every Apple device, from production to disposal, will have a net-zero climate impact.
Pokdepinion: Was hoping to see the regular AirPods but hey, it's always good to see new audio products from Apple.