Genshin Impact 1.6 Patch Notes Revealed Ahead of Update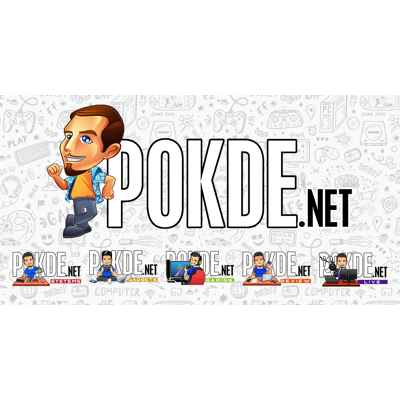 As many of you may know by now, Genshin Impact 1.6 will be launching on 9th June 2021. Ahead of the update's release, miHoYo has officially unveiled the patch notes for it, including important notes on Midsummer Island Adventure.
Genshin Impact 1.6 Patch Notes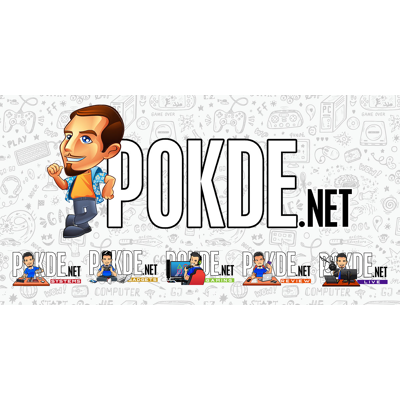 One of the bigger highlights of Genshin Impact 1.6 is the Midsummer Island Adventure event. Players will be able to enjoy the limited-time archipelago region and it takes place right after the update in the first act titled "Main Cannon, Make Ready… Fire!".
The Genshin Impact 1.6 update will be starting on 9th June 2021 at 6AM GMT+8 / Malaysia time for about 5 hours. Each player will 60 Primogems per hour that the server is down as compensation for the maintenance period, and it's said that you are guaranteed at least 300 Primogems even if they manage to get the update up early. To be eligible for this, you need to have at least an Adventure Rank 5 by the time the update starts.
1. New Limited-Time Area (available only during version 1.6)

The Area Unlock Criteria will require players to:

Complete Klee's Story "Quest Trifolium Chapter: Act I – True Treasure"
Complete the Archon Quest "Prologue: Act III – Song of the Dragon and Freedom"

2. New Character

A 5-Star Character "Scarlet Leaves Pursue Wild Waves" Kaedehara Kazuha (Anemo) will be introduced in the game.
Vision: Anemo
Weapon: Sword

3. New Weapons and Equipment

Freedom-Sworn (5-Star Sword)
Mitternachts Waltz (4-Star Bow)
Dodoco Tales (4-Star Catalyst)

4. New Gameplay

Serenitea Pot Feature: Companion Move-In
Travelers can now invite companions to move into their Serenitea Pot and it will deepen their bonds with the Traveler. It will also increase their companionship EXP.

5. New Outfits

Barbara — Summertime Sparkle
Jean — Sea Breeze Dandelion

New Events

Midsummer Island Adventure:

Players will have to complete various challenges to collect Shiny Flotsam and Mini "Harpasta" and exchange for rewards like Dodoco Tales (Catalyst), Northlander Billet Trove, Crown of Insight, and Furnishing Blueprints.
Act I: Main Cannon, Make Ready… Fire!
Act II: Whirlpool off to Starboard… Full Speed Ahead!
Act III: Samurai Sighted… To Arms!
Act IV: Harpastum Bombs Loaded… Blow 'Em Away!

Event Duration

Echoing Tales

Players can collect a designated number of Echoing Conches to obtain rewards such as Barbara's outfit "Summertime Sparkle" and Primogems.

New Archon Quest:

Chapter II: Prologue – Autumn Winds, Scarlet Leaves

New Limited-Time World Quests:

A Dish Beyond Mortal Ken
They Who Hear the Sea
The Winding Homeward Way
Who Wields the Wild Wind?
From Outer Lands
The Other Side of Isle and Sea

New Monster

Maguu Kenki: A mechanical humanoid from another nation.

New Spiral Abyss Floors

Just like every new version, Genshin Impact 1.6 will feature a change in the 9th, 10th, 11th, and 12th floors. These are the new changes:

Floor 11 Ley Line Disorders changed to:

Increases Swirl DMG by 300% and its AoE by 100%.
Updated the monster lineup on Floors 9, 10, 11, and 12 of the Spiral Abyss.

Starting from the first time that the Lunar Phase refreshes after updating to Version 1.6, the three Lunar Phases will be as follows:

Phase 1: Whirlpool Moon – When an active character triggers a Swirl reaction on a nearby opponent, once every 3.5 seconds a shockwave can be triggered at that opponent's position that deals AoE DMG
Phase 2: Breezecall Moon – When an active character triggers a Swirl reaction on a nearby opponent, 4 Energy is regenerated for all characters in the party once every 3.5 seconds
Phase 3: Brumous Moon – When an active character triggers a Swirl reaction on a nearby opponent, a Brumous Aura that lasts 8s will be left at the location where the reaction took place. This Aura inflicts one count of DMG to opponents within it once every 2 seconds. A Brumous Aura can be generated once every 9s.
If you'd like to see the patch notes in full, click right here. Genshin Impact is currently available for free on the PlayStation 4, PlayStation 5, Android, iOS, and PC. A Nintendo Switch version will be coming sometime soon.
Pokdepinion: This is quite a big update if I do say so myself. Guess my gaming buddies will be stuck on this game for at least a couple of weeks when the update is finally out.