ASUS ROG announces Strix RX Vega 64 – FOUR different models introduced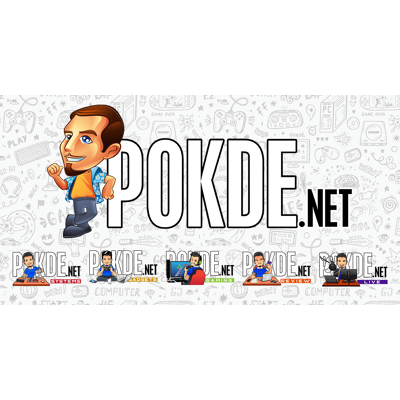 ASUS Republic of Gamers (ROG) has announced the ASUS Strix RX Vega64, a VR-ready gaming graphics card with extreme performance, advanced cooling and reliability and personalized styling.
The Strix RX Vega64 includes exclusive ROG technologies like their MaxContact, three patented wing-blad 0dB fans, ASUS FanConnect II and the usual tuning options using their GPU Tweak II. The Strix RX Vega64 will also harness Auto-Extreme technology with Super Alloy Power II components, ensuring its luxury.
Indeed, the Strix RX Vega64 comes with ASUS Aura Sync, RGB LED synchronization, so you nyan cat fans can go all colourful with your setups and the GPU will fit in just perfectly. The Strix RX Vega64 has two HDMI ports so you can keep your VR headsets connected together with your gaming display; although it's not yet clear whether they will be able to run concurrently just yet.
MaxContact, patented IP5X-certified fans, and ASUS FanConnect II
The Strix RX Vega64 is equipped with MaxContact, featuring enhanced copper heat-spreader that directly comes into contact with the GPU chip. This is done using precision machining to provide 10X-flatter surface for up to 2 times more contact area with the GPU than traditional heat spreaders, providing better heat spread.
The patented wing-blade is borrowed from its predecessor, delivering maximum air flow and 105% greater static pressure over the heatsink for more efficient cooling and up to 3 times quieter operation than the reference card. These wing-blade fans are patented under the International Protection Marking as IP5X dust resistant for longevity. The 0dB fan ensures it only runs when it's really needed to keep your rig as silent as possible.
The ASUS FanConnect II is no longer alien to us as we have featured this in several of our past reviews. Unlike conventional setup that uses CPU as the environment temperature source, the FanConnect II uses the GPU and CPU as the temperature source and automatically spins the fans accordingly to make sure your machines run at their optimal temperatures. The headers can be connected to both PWM and DC system fans for optimal system cooling.
Auto-Extreme technology and Super Alloy Power II components
Every single ASUS and ASUS ROG GPUs are now produced using Auto-Extreme technology, 100% automated production process that incoirporates premium materials ensuring premium quality builds and long lasting products. According to ASUS, since the introduction of Auto-Extreme components, reliability has improved by a whopping 30%. This process is also environmentally friendly, eliminating harsh chemicals and reducing power consumption by 50%.
Super Alloy II components delivery enhances efficiency, reduces power loss and component buzzing under full load and achieve thermal levels that are approximately 50% cooler than previous designs.
Complete ASUS Radeon RX Vega lineup
In addition to ROG Strix RX Vega64, the all-new ASUS Radeon RX Vega graphics-card lineup includes ASUS RX Vega64 Water Cooled Edition and ASUS RX Vega64 Air Cooled Edition, both featuring GPU Tweak II with XSplit Gamecaster.
Availability and Pricing
The non-strix version : ASUS RX Vega64 Water Cooled Edition (RXVEGA64-O8G-LIQUID) and ASUS RX Vega64 Air Cooled Edition (RXVEGA64-8G) will be available in Malaysia starting by mid-August. Price TBA.
Name
ROG Strix RX Vega64 OC Edition
ROG Strix RX Vega64
ASUS RX Vega64 Water Cooled Edition
ASUS RX Vega64 Air Cooled Edition (Black/Silver)
Model
ROG-STRIX-RXVEGA64-O8G-GAMING
ROG-STRIX-RXVEGA64-8G-GAMING
RXVEGA64-O8G-LIQUID
RXVEGA64-8G & RXVEGA64-8G-SILVER
Bus Standard
PCI Express® 3.0
OpenGL Version
4.5
Video Memory
8GB HBM2 memory
Memory Interface
2048-bit memory interface
Boost Clock
TBD
TBD
1677 MHz
1546 MHz
Base Clock
TBD
TBD
1406 MHz
1247 MHz
Interfaces
1 x DVI-D
2 x HDMI 2.0
2 x DisplayPort 1.4
1 x DVI-D
2 x HDMI 2.0
2 x DisplayPort 1.4
1 x HDMI 2.0
3 x DisplayPort 1.4
1 x HDMI 2.0
3 x DisplayPort 1.4
Pokdepinion: The only thing I didn't like about this GPU is the fact that I had to superscript the "64" every time I type it's name.. lol.. Otherwise, well, it's THE Vega64 (not again) guys! Looking at the technologies that ASUS puts in their GPU is probably the reasons why ASUS GPUs are freaking expensive.