ASUS ZenFone 3 Zoom (ZE553KL) is now available in Malaysia!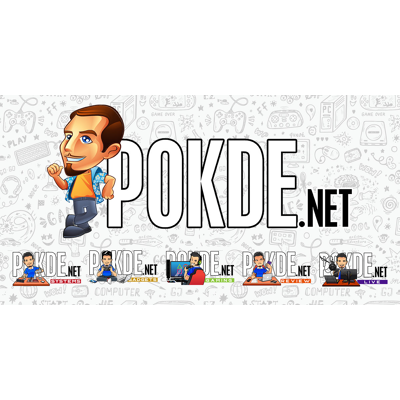 ASUS today announced ASUS ZenFone 3 Zoom (ZE553KL), the world's slimmest and lightest 5.5-inch smartphone with a high-capacity 5000mAh battery and a dual-camera system that delivers photographic perfection.
NOTE: Only Navy Black colour option is available currently, while the Glacier Silver and Rose Gold colour will be available later.
ASUS ZenFone 3 Zoom's innovative dual-camera system consists of two cameras: A main camera with an f/1.7-aperture, 25mm wide-angle main lens paired to a 12MP SONY IMX362 sensor with large 1.4µm pixels (1/2.55in sensor size); and a dedicated 59mm, 12MP zoom camera with an instant 2.3X optical zoom and a 12X total zoom.
This setup ensures sharp focus for subjects at any distance. ASUS ZenFone 3 Zoom also has the first ASUS SuperPixel Camera that enables it to shoot photos quickly and clearly in night-time or low-light environments. The SuperPixel Camera combines advanced hardware and software enhancement by ASUS SuperPixel technology to achieve light sensitivity that is 2.5 times (2.5X) greater than that of the Apple iPhone 7 Plus (Compared to iPhone 7 Plus' main camera (f/1.8 with 1.22µm pixel size)), and 10 times that of an average smartphone (Compared to average smartphone cameras (f/2.0 with 1.0µm pixel size)).
ASUS ZenFone 3 Zoom houses an incredible 5000mAh battery that has a much higher capacity than that of an average smartphone. This is paired to a powerful yet energy-efficient Qualcomm Snapdragon 625 14nm processor, enabling the new smartphone to achieve an amazing 6.4 hours of continuous 4K UHD video recording and an outstanding 42 days of standby time. The high-capacity battery also gives ASUS ZenFone 3 Zoom the ability to double up as a power bank to charge other devices. Remarkably, the high power density of the battery allows it to be fitted into a super-slim, 7.9mm full-metal chassis that weighs a mere 170 grams, making it the world's thinnest and lightest 5.5-inch smartphone with a 5000mAh battery.
ASUS Zenfone 3 Zoom – Malaysian Retail Specifications
Construction
Premium-crafted aluminum-alloy design with 2.5D contoured Corning Gorilla Glass 5
Display
5.5in Full HD 1920 x 1080 AMOLED display
500 nits brightness
2.5D contoured Corning Gorilla Glass 5
CPU
Qualcomm Snapdragon 625
GPU
Adreno 506
RAM
4GB RAM
Storage
64GB Storage
Rear Camera
Main Camera
12MP SuperPixel™ camera, 25mm, f/1.7 aperture, 6p lens, 81.8-degree field of view, 1/2.55" type sensor size, 1.4um pixel pitch Sony IMX362 sensor, OIS, 4K UHD video recording with EIS, RAW shooting support with Android 7.0 (N)
Zoom Camera
12MP, 59mm (2.3x optical zoom), f/2.6 aperture, 1/3.42" type sensor size
Front Camera
13MP PixelMaster camera, f/2.0 aperture, SONY IMX214 sensor, five-element Largan lens
Wireless
Wi-Fi 802.11 b/g/n, dual-band, Wi-Fi Direct, hotspot CAT. 4
Connectivity
Bluetooth® 4.2, Integrated 802.11 b/g/n, Rear fingerprint security sensor
SIM card and SD slot
Slot 1:Nano SIM (3G/4G)
Slot 2:Nano SIM (3G/4G) / Micro SD up to 2TB
GPS
GPS, AGPS, GLONASS, BDSS
OS
Android 6.0 with ZenUI 3.0 – expected upgrade to 7.0 soon
Battery
5000mAh, Supports Reverse Charging
Audio
5-magnet speaker with NXP Smart Amp for up to 4 times better performance
Dual microphone with noise cancellation, VoLTE support
Audio Wizard for enhanced audio experience
DTS Headphone:X virtual surround sound technology for headphones
192kHz/24-bit HiRes Audio support (4x CD quality)
Dimensions
154.3 x 77 x 7.99mm
Weight
170 grams
Color
Navy Black, Glacier Silver & Rose Gold
Built for photographic perfection
ASUS ZenFone 3 Zoom is the most accomplished camera smartphone to date from ASUS, with a list of new features designed to make it unrivalled in mobile photography. These include:
Dual-camera system — ASUS ZenFone 3 Zoom features an all-new ASUS SuperPixel Camera for unbeatable low-light photography, plus a dedicated 12MP, 59mm camera for instant 2.3X optical zoom and 12X total zoom, making the best camera mode for different subject types and focal lengths instantly available to photographers. The main SuperPixel Camera is ideal for shooting general subjects and macro shots as close as 10cm, while the optical-zoom camera is excellent for distant subjects. The biggest advantage of having two cameras with lenses of different focal lengths is the ability to let users switch lenses and compose in different perspectives.
ASUS SuperPixel Camera — ASUS ZenFone 3 Zoom features a new main ASUS SuperPixel Camera that can shoot photos quickly and clearly in night-time or low-light environments. The SuperPixel Camera consists of three main components:
Large 1.4-micron pixel size — Larger pixels increase the camera's sensitivity to light, and decrease the graininess of resulting photos, especially those shot in low-light environments. ASUS ZenFone 3 Zoom uses the Sony IMX362 sensor with pixels measuring 1.4 microns (µm) wide pixels and a 1/2.55-inch sensor size, which is one of the largest of any smartphone camera sensors, making the camera excellent for low-light photography.
Large f/1.7 lens aperture — the large aperture allows for more light to enter the sensor compared to other smartphone cameras.
ASUS SuperPixel technology — A combination of the new ASUS SuperPixel engine hardware and image digital-signal-processing software that that boosts light sensitivity up to four times (4X) by intelligently controlling ISO levels while shooting, and removing noise in post-shot processing.
High-resolution SuperPixel selfies — ASUS ZenFone 3 Zoom features one of the highest-resolution front-facing cameras of any smartphone. It has a 13MP SONY IMX 214 sensor with an f/2.0 aperture lens that shoots high-resolution selfies and also benefits from ASUS SuperPixel technology to achieve twice the light sensitivity. It also features a new 'screen flash' mode that uses the display as a flash in low-light environments.
ASUS 0.03s TriTech+ autofocus — ASUS ZenFone 3 Zoom has an improved ASUS TriTech+™ autofocus system with new Dual Pixel PDAF technology as one of its three focusing technologies along with the second-generation laser autofocus and subject tracking autofocus. ASUS TriTech+ automatically chooses the best technology to use depending on the subject, and achieves focus in an amazingly fast 0.03 seconds — the world's fastest autofocus.
Dual Pixel PDAF — Each pixel on the sensor is now divided into two phase-detection sections that can detect the movement of subjects by analyzing the variations between the light rays hitting the two sensors. Working together with all the other 12-million pixels on the sensor, ASUS ZenFone 3 Zoom is able to achieve rapid phase-detection autofocus even in low-light conditions.
Second-generation laser autofocus — Which has three times (3X) the range of standard laser focusing systems which can benefit shooting close-up subjects within 1.5 meters.
Subject-tracking autofocus — The system cleverly tracks moving subjects while the user is shooting, so they will never be out of focus. Subject tracking is enabled by default for both still images and videos.
RAW file support — ASUS ZenFone 3 Zoom offers photographers the freedom to shoot and store compositions in RAW format. RAW files save the full data of the photo captured by the camera's sensor and are ideal for enhancement with editing software, where users are able to uncover fine details in areas of shadow, or recover overexposed areas in the highlights, with much less degradation of of image quality when compared to editing JPEG image files. RAW support will be available with Android 7.0 'Nougat'.
Full Manual mode — This mode enables full control over ASUS ZenFone 3 Zoom's extensive camera settings. These includes white balance, exposure value (EV), focus, and ISO settings, and an impressive shutter-speed selection of between 1/16000 sec and 32 seconds. In ZenFone 3 Zoom, this mode also allows users to override the automatic camera selection and choose to use either the 25mm, f/1.7 lens of the main camera or the 59mm lens of the zoom camera.
Continuous autofocus 4K UHD video recording — For video recording, ASUS ZenFone 3 Zoom's subject tracking autofocus system allows the smartphone to continuously focus on subjects while recording video at stunning 4K UHD resolution.
ASUS ZenFone 3 series camera features — ASUS ZenFone 3 Zoom also comes with all the powerful photographic features of the ASUS ZenFone 3 series including:
Four-axis optical image stabilization (OIS) and three-axis electronic image stabilization (EIS) to prevent hand movements from blurring photos or making videos appear shaky.
Ultra-sharp 4K UHD video recording at 3840 x 2160 resolution.
RGB Color-correction sensor that automatically adjusts the colors in a photo to look natural and accurate.
48MP Super Resolution mode that combines four native 12MP photos to create a single image with exceptional 4X clarity, greater detail and less noise.
19 different unique and versatile modes that optimize the camera to shoot scenes or add special effects to photos.
Ultra-large 5000mAh battery and reverse-charging ability
With a charge rating of 5000mAh, ASUS ZenFone 3 Zoom's battery has one of the highest capacities of any smartphone — and the world's highest capacity in its class. Paired with the powerful yet battery-efficient 14nm Qualcomm Snapdragon 625 processor, this high-capacity battery enables ASUS ZenFone 3 Zoom to achieve an amazing 6.4 hours of continuous 4K UHD video recording time, or 42 days of standby time, without worrying about running out of charge. ASUS ZenFone 3 Zoom is the world's slimmest and lightest 5.5-inch 5000mAh smartphone, and is a mere 7.9mm thin and weighs just 170 grams.
ASUS ZenFone 3 Zoom's high battery capacity also lets it double up as a high-speed power bank for charging other devices via an automatic reverse-charging capability.
Strong-yet-beautiful display
ASUS ZenFone 3 Zoom's display is a 5.5-inch Full HD AMOLED panel with high 500cd/m2 brightness for outdoor-readable images with extreme clarity and contrast, and a color gamut that is more than 100% of the NTSC color space. It also features a blue-light filter that prevents eye strain over long periods of viewing.
ASUS ZenFone 3 Zoom is also one of the first smartphones to have a Corning Gorilla Glass 5 display cover panel that is 70%-more resistant to drop damage compared to the previous Gorilla Glass generation. This panel has been crafted and shaped to fit within the phone's beautifully small, sandblasted aluminum-alloy body. A fingerprint sensor is conveniently placed at the back of the smartphone for easy accessibility.
Pokdepinion: Gosh, that was a long one! I mean, the ASUS Zenfone 3 Hype is definitely going strong lately and it surely packs a whole load of punch there. However, we shall only find out about that when we get our device and take it out for a review. Just watch this space as we are definitely going to be doing that soon!