Blackberry DTEK60 is Now Officially Available in Malaysia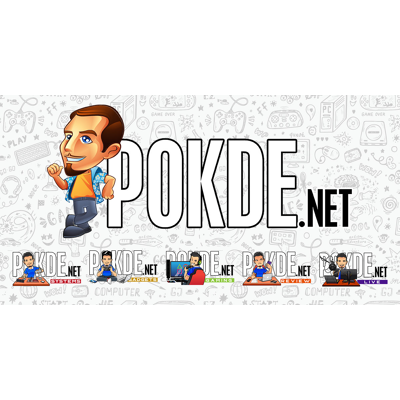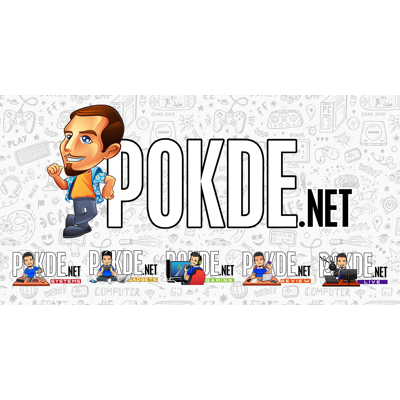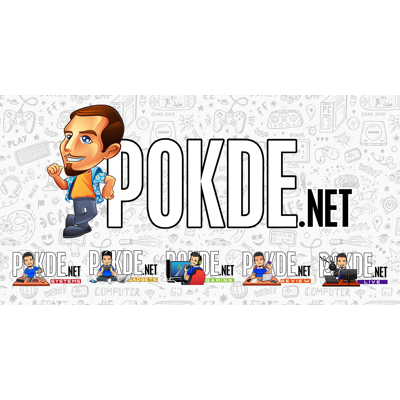 In the past, Blackberry is synonymous with modern day smartphones but ever since touchscreen devices became the norm in today's world, we haven't heard much from Blackberry. Personally, I'm still a fan of the physical keyboard but if many people aren't into it, it's just not going to sell.
Blackberry have since been creating some Android touchscreen devices of their own, and one of them is officially available in Malaysia as of this moment.
Introducing the Blackberry DTEK60
The newest entry in the Malaysian market by Blackberry, the DTEK60, is the 2nd smartphone in the DTEK series of Android smartphones from the company. With the DTEK60, Blackberry wants it to be a signification of the word 'smart' in 'smartphones'. It boasts the productivity of a full Android device with the best of security and privacy that Blackberry is known for.
Ralph Pini, Chief Operating Officer and General Manager of Blackberry's Mobility Solutions, said:
With the DTEK60, BlackBerry continues to focus on our strengths: state-of-the-art software and security solutions. When you see our logo it means security, from our class-leading enterprise software to devices secured by BlackBerry software.
So what exactly does this Blackberry DTEK60 have that makes it a rather interesting device? Well, you can check out the list of notable features right below here:
Features available on the DTEK60 include:
High Performance: The DTEK60 packs a Qualcomm Snapdragon 820, one of the fastest SoCs in the market, mated to 4GB of RAM for powerful multitasking capabilities.
Fingerprint Sensor: For quick and convenient turn on and unlock, the BlackBerry Fingerprint Sensor provides added security for unlocking your phone, accessing Password Keeper and making purchases – including Android Pay. Add up to five fingerprints which are fully encrypted with security you can trust.
BlackBerry Intelligent Keyboard: DTEK60 has a smart keyboard designed to learn from users and increase typing accuracy and speed. It provides word suggestions as you type and includes up to three languages, letting you flick them into place for faster conversations.
BlackBerry Hub: This unified inbox is an irreplaceable tool for consolidating all of your messages in one place – whether it is email, calendar, social or phone calls.
Customizable BlackBerry Convenience Key: With the press of a button, the Convenience Key provides quick access to your most used applications and more.
Stunning Screen: DTEK60 has a 5.5" Quad HD (1440p) display, capable of displaying 16 million colors. The screen is made of scratch-resistant glass and features a specialized oleophobic coating to protect against smudges and fingerprints.
Expandable Memory: With support for micro SD cards up to 2 TB, DTEK60 provides the flexibility to add affordable and hot-swappable memory to download, install, capture and share as your needs evolve.
Dazzling Camera: DTEK60 is engineered to deliver professional-looking photos with an 8MP front facing camera and a 21MP auto-focus rear camera. Plus, features like Phase Detection Auto Focus and a dual-tone LED flash are designed to help the camera focus instantly and accurately for a blur-free, realistic looking photos, even in low light.
Long Lasting Battery: DTEK60 packs a 3000 mAh battery with enough power to withstand up to 24 hours of mixed use.
The Blackberry DTEK60 also comes equipped with the security and productivity features that past Android Blackberry devices have included:
Rapid Security Patching: BlackBerry has a record of being the quickest to deliver security patches, setting the bar in incident response and patch management to protect your device from malicious threats.
DTEK™ by BlackBerry App: Enables users to automatically monitor their OS and apps to know when their privacy could be at risk and to take action to improve it. The DTEK app also monitors applications and notifies you when someone is: taking pictures or videos without your knowledge, turning your microphone on, sending a text message, or accessing your contacts or location.
Hardware Root of Trust: BlackBerry uses a proprietary technique that adds security from the start, allowing for the tracking, verification and provisioning of the DTEK60.
Secure Boot Process: Starting with the root of trust, each stage of DTEK60's secure boot chain must first verify that the next component is fully intact before proceeding, ensuring your device has not been tampered with since the last restart.
Android OS hardening: BlackBerry provides additional security patches, improves upon Android's native Address Space Layout Randomization and reduces the number of system applications and services running with elevated permissions. This makes it more difficult for attackers to compromise the OS.
FIPS 140-2 Compliant Full Disk Encryption: Protects your private information, like pictures or bank information, from being stolen if you were to lose your phone.
Android™ for Work and Google Play™ for Work: Allows for fast, simple and secure integration with an enterprise environment as well as easy access to numerous rich business and IT-managed apps.
Full Enterprise Mobility Management Support: DTEK60 supports BlackBerry's powerful suite of EMM applications and secure productivity solutions, including: WatchDox by BlackBerry for secure file-sharing, Good Work for business-class email and collaboration tools, Strong Authentication by BlackBerry as a VPN solution, SecuSUITE for Enterprise for secure voice and instant messaging communication, BBM Protected for encrypted messaging and BES12 for secure cross-platform management.
Availability and Pricing
The Blackberry DTEK60 is now officially available in Malaysia, and it can be purchased at all of Brightstar Malaysia's retail stores. The Blackberry DTEK60 will be retailing for RM2,388 inclusive of GST.
Pokdepinion: I personally feel that a Blackberry without its signature keyboard is akin to a man that has been castrated but these are merely personal feelings. If the phone performs great and on-par with other Android smartphones, the security and privacy features will definitely give it an edge over its rivals.