Review
Mi Band 2 review — affordable yet feature-packed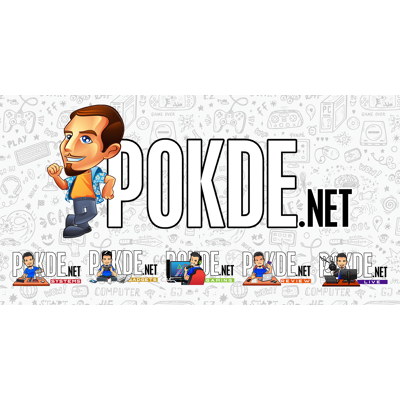 Positives
+ Very affordable
+ Sleek looks
+ IP67 rating
+ Solid-state button requires nothing more than a feather touch to actuate
+ Heart rate sensor, step counter, sleep tracker features are great for budding fitness enthusiasts
+ Good battery life
Negatives
- Heart rate sensor needs to be improved
- Charging involves removing the Mi Band 2 from the wrist band
- Some notification icons are missing, replaced with the generic "app" icon
Fitness bands are aplenty in the market, and they might even be worn by those who aren't even active, like yours truly. I just like them for their sleek and unobtrusive looks, and gives me a quick way to tell time without having to take my phone out of my pocket. Previously, I had the Soleus Thrive, but after time and the unrelenting corrosive sweat I excrete all day every day, the band started to literally fall apart. As its replacement, I got myself a Mi Band 2 from GEMFIVE, which I managed to get for quite a fair deal cheaper than replacing the band. Being so affordable, especially when compared to the competition, is there a catch, or is this the typical Xiaomi product with excellent value for money? Let's take a closer look.
Unboxing
The packaging I received my Mi Band 2 is simple, but it is great that Xiaomi knows where to cuts costs from. There is no labeling, just a very clear image of the product. Labels are kept for the rear where you will find the basic specifications of the Mi Band 2.
As soon as you lift the lid, you will find the Mi Band 2's main module sitting pretty there.
Pulling upon the little tab will lift the tray which holds the main module, revealing the charging cable, the wristband in which the main module will sit in, as well as a user guide, which unfortunately is in Chinese. As Mi Malaysia is yet to official sell the Mi Band 2 in Malaysia, I believe that you can only get units imported from China here.
The Mi Band 2's packaging contents are decidedly spartan, but I am not complaining as you get everything you need.
Appearance
The Mi Band 2 will not turn any heads, which is great. The black button features a classy concentric pattern, seamless laid into the glass. The bezels are actually pretty huge, but the entirely black glass panel makes it okay as you will only ever notice the bezels when the display is on. Did I mention that it is actually glass covering the display? As everyone should know, glass is more scratch resistant than plastic, and this is great to see. The display is an OLED one. It is smaller than the one I used to have on my Soleus Thrive, but it suffices to show you all the info you need on your wrists. If you need more information on your wrists, you may want to invest in a proper Android Wear smartwatch.
Over on the back of the Mi Band 2 is the optical heart rate sensor, which uses green LEDs. This is not particularly new, as even the Mi Band 1s had a heart rate sensor. It goes without saying that everything is well sealed, as it is IP67-rated. Swimmers might not be able to use the Mi Band 2, but joggers can easily jog through a shower without worrying about damaging their Mi Band 2. For me, it means I can wear it all the time, if I want to.
The strap features a loop on one side, which the other half will pass through before a little pin snaps into one of those holes. The sole embellishment on the strap is yet another concentric circle button, which gives you a solid surface to press down upon to snap the band tight.
User Experience
The Mi Band 2 does have all the features I believe a fitness band should have, and crams a step counter, heart rate sensor and wrist watch all into one. Syncing the Mi Band 2 with your smartphone should be as easy as pairing any other Bluetooth device.
Comfort is pretty good, with the resin band being quite flexible and thankfully not sticky even after heavy sweating. The lone button wakes the display and allows you to scroll through the info. The button itself is a solid-state capacitive one, and comes without haptic feedback, but I find it best this way because rubber-covered buttons or tactile buttons may require you to press down on your wrist quite hard.
Charging the Mi Band 2 is quite simple, while I would have preferred a microUSB charging port on the Mi Band 2, the current charging connector looks very durable while not requiring any deep ports on the already compact Mi Band 2, but does require you to remove the main module from the wrist band to charge it. The standard USB connector on the other end means you can use anything from your smartphone's wall charger to your PC to charge the Mi Band 2, which is still quite convenient. With that said, you won't really have to charge the Mi Band 2.
With it synced to my Honor 8, I managed to easily squeeze 14 days of battery life out of it, with it set to vibrate whenever I receive a notification from Gmail, Messenger or Whatsapp, which is pretty frequent. I also turned on the feature to view the time by simply lifting my wrist, which understandably will increase the battery consumption of the Mi Band 2. I also used the heart rate sensor whenever I was bored. Therefore, the 14 days battery life is pretty great, all things considered. When I switched over to use the HTC 10, on which I was simply too lazy to install the Mi Fit app, so I didn't get any notifications pushed to the Mi Band 2, and the battery lasted for longer than I can remember. I am very satisfied with the battery life, despite some Mi Band 1 users complaining of a much shorter battery life compared to their older model which doesn't have a display to show the time. I am definitely willing to trade 2 weeks of battery life in exchange for a display to tell time.
The Mi Band 2 can accept push notifications, with short vibrations whenever you receive a notification, and it can even be used as an alarm if you configure the alarms in the Mi Fit app. So far, I have found it to vibrate whenever I receive a notification and also as an alarm reliably, preventing me from missing notifications as much as I used to. Unlike the Soleus Thrive, notifications do not scroll through the display, but are merely displayed as an icon. For some reason, the Whatsapp icon is shown when I receive messages on it, but Messenger notifications trigger a generic "app" icon to be displayed on the Mi Band 2.
The step counter feature is quite accurate, with it recording around the same number of steps as my Honor 8 which also features a built-in step counter. The heart rate sensor might not be as accurate, as it detects a lower heart rate than what I got when I checked with a Omron blood pressure checker. Of course, the Mi Band 2 is not a medical device, and should not be treated as one. It can be used as a rough estimation to prevent pushing yourself too hard during your workouts, but that's about it.
The Mi Band 2 feature set is seriously limited if you do not install the Mi Fit app though. Without it, you only get to see your activity for that single day, while the app will allow you to go through your history, as well as your pulse rate any time you checked it with the Mi Band 2. The Mi Band 2 also cannot show you your sleep time on its display, relying on the Mi Fit app to do that. Needless to say, you will definitely want to install the app to fully take advantage of your Mi Band 2. The app also allows you to easily update your Mi Band 2 with OTA updates. Overall, the app was intuitive enough for me to not have to try and read the manual.
Conclusion
The Mi Band 2 is a great budget alternative to the big name brands in the fitness tracker industry, with it definitely achieving what I expect from a fitness band. The heart rate sensor may not be the most accurate around, but then you shouldn't rely on one of these cheap fitness trackers for that. Did I just say cheap? Yeah, for RM128, I think this is one of the most affordable ones out there. Maybe more extensive notification support would be great, but I really don't mind it in its current state. And oh, the Mi Band 2 is as versatile as its predecessors, with a myriad of third party as well as Xiaomi's own replacement wrist bands to customize the look. I believe the Mi Band 2 is definitely deserving of our Silver Pokdeward.