[CES2019] ASUS announces AMD-powered TUF Gaming laptops — say hello to the TUF Gaming FX505DY and FX705DY!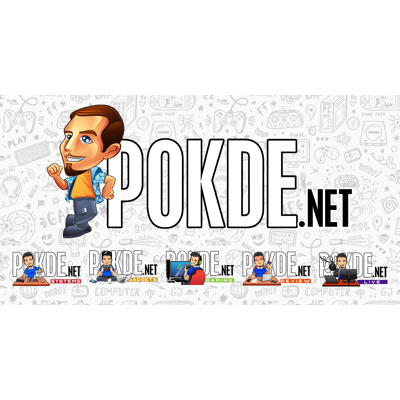 Hot on the trails of the launch of the second generation AMD Ryzen Mobile APUs, ASUS has announced their latest gaming laptops featuring the new processors. The ASUS TUF Gaming FX505DY and TUF Gaming FX705DY have just been announced at CES 2019. Based on the features list, it appears that these TUF Gaming laptops are actually pretty well-equipped to improve your gaming experience.
For starters, ASUS will be using the AMD Ryzen 5 3550H, which offers four Zen+ CPU cores and Vega-based integrated graphics. All of that fits into a 35W power envelope, ensuring good battery life as well as lower temperatures with a well-designed cooling solution. And we do know the ASUS TUF Gaming FX505's HyperCool cooling solution is pretty good, so it should offer even better temperatures here.
If you need more graphics processing grunt, the ASUS TUF Gaming FX505DY and TUF Gaming FX705DY will switch over the discrete Radeon RX 560X, promising enough performance for popular esports titles and more. And with the FreeSync-enabled display, you will be getting fluid gameplay even when your frame rates drop below the maximum refresh rate. I personally think this is a huge advantage as affordable NVIDIA-powered systems do not come with G-SYNC, and thus gamers lose out on the joy that is adaptive sync.
The one thing that might disappoint gamers is that the ASUS TUF Gaming FX505DY's NanoBezel 15.6″ FHD IPS-level display sports a 120 Hz refresh rate, but the NanoBezel 17.3″ panel in the ASUS TUF Gaming FX705DY only goes up to 60 Hz. Fans of fast-paced shooters should definitely opt for the ASUS TUF Gaming FX505DY.
The only detail left is the pricing. Bringing AMD components and a FreeSync display together in a laptop is definitely a move that can shake up the laptop market, one which has been dominated by Intel and NVIDIA for ages. Priced right, gamers who pick one of these up will definitely get hooked onto the AMD FreeSync experience.
Pokdepinion: Considering that there are no slim-bezel G-SYNC displays, this is a niche where AMD should quickly strengthen their stronghold. Slim-bezel FreeSync display. Just as good, but much cheaper.