DJI Launches New Mavic 2 Pro and Mavic 2 Zoom in Malaysia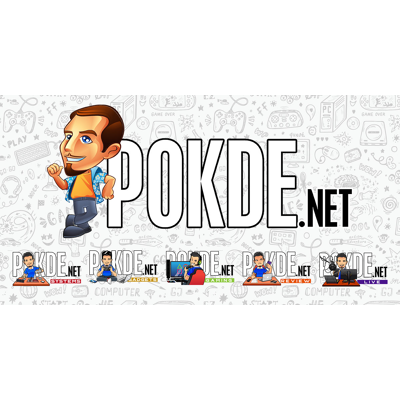 Looking for the latest drones that you can get your hands on? The DJI Mavic 2 Pro and Mavic 2 Zoom has landed in Malaysia, and here's what you need to know.
DJI Launches New Mavic 2 Pro and Mavic 2 Zoom in Malaysia
At a launch event in Kuala Lumpur, the folks over at DJI has launched two new products in their Mavic lineup; the DJI Mavic 2 Pro, the world's first drone with integrated Hasselblade camera, and Mavic 2 Zoom, the world's first foldable consumer drone with optical zoom.
Mavic 2 Pro
The all-new Mavic 2 Pro is co-engineered with Hasselblad and is the first drone in the world to have an integrated Hasselblad camera, which is said to contribute to enhanced quality, light and colour accuracy. It utilizes a 1-inch CMOS sensor with 10-bit Dlog-M colour profile, which enables it to capture 4 times more colour when compared to the older Mavic Pro.
The Hasselblad Natural Color Solution (HNCS) technology is said to play a role in further improving colour accuracy, and its adjustable aperture from f/2.8 to f/11 gives the user more control across various lighting conditions. It also has a 4K 10-bit HDR support, so 4K TVs with HLG will be able to display the footage from the drone with the right colour tones.
Mavic 2 Zoom
The Mavic 2 Zoom on the other hand utilizes a 1/2.3-inch CMOS sensor and is the first drone in the world to have optical zoom capabilities. It combines a two-times optical zoom, 24 – 48mm, with two-times digital zoom to emulate a 96mm telephoto lens which captures lossless Full HD videos.
To ensure good autofocus speed and better focus accuracy, this drone combines phase and contrast detection. Users can take vivid 12MP photos or take advantage of the new Super Resolution feature, which essentially stitch 9 pictures together to form a highly detailed 48MP picture.
One things the Mavic 2 Zoom has that its Pro counterpart doesn't is the Dolly Zoom QuickShot mode, which created a warped perspective by automatically zooming in as it flies away from the subject, keeping the subject the same size while the full background scene is being highlighted.
Both the Mavic 2 Pro and Mavic 2 Zoom will be available nationwide starting late September 2018, and can be purchased from DJI's authorized dealers, most notably ECS Astar Sdn Bhd, as well as online via Lazada.
What Both of the Drones Share
Both the Mavic 2 Pro and Mavic 2 Zoom is capable of capturing vivid 4K UHD videos at a bitrate of 100 Mb/s via the h.265 codec. Users can capture images in both JPEG and RAW simultaneously, and it also introduces 4 new timelapse modes:
Free: Pilots the drone manually while shooting
Circle: Automatically flies the done in a circular pattern around a selected subject to create a timelapse video which captures action.
Course Lock: Keeps the camera fixed on shooting subject while the drone flies in a straight direction create a unique perspective
Waypoint: Plans a complex flight path based on both altitude and GPS coordinates to capture complex shots.
Users can now have an easier time keeping a subject in frame with the ActiveTrack 2.0 features, which enhances auto-tracking which gives you autonomous tracking and obstacle-sensing unlike in any DJI drone before. It can track the subject even if it briefly goes behind an obstacle, and it can track subjects at speeds of up to 72 km/h.
Aside from that, the Mavic 2 series features a redesigned body which is said to be more aerodynamic, reducing body drag by up to 19% compared to the older Mavic Pro. The maximum flight time is said to now be up to a maximum of 31 minutes.
The Mavic 2 houses a 3-axis mechanical gimbal which helps to stabilize the camera to eliminate shaky images / footage. You can even save the images / footage directly to its 8GB internal storage.
The Mavic 2 Pro will be retailing for RM6,599 while the the Mavic 2 Zoom will be retailing for RM5,699. Both prices are inclusive of SST. A Fly More Kit, which includes two extra batteries, a multi-battery charging hub, a car charger, a battery to powerbank adapter, two pairs of propellers, and a carrying bag, will also be available for purchase at RM1,399 (inclusive of SST).
If you want to go check out the new drones, feel free to click right here
Pokdepinion: Sometimes I wonder if I should get myself a drone, then I think of all the weird videos I could do and I was convinced. My wallet doesn't quite agree however, which is why I've yet to get myself one. Oh well.