Far Cry 3 Classic Edition Out Now For Far Cry 5 Season Pass Holders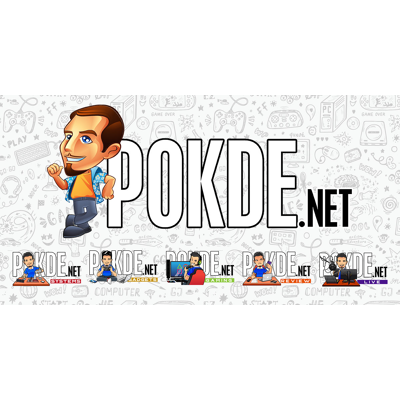 Time to relearn the definition of insanity
Here's some good news for those of you who own Ubisoft's latest Far Cry 5. Ubisoft has just announced that Far Cry 3 Classic Edition, the remastered version of Far Cry 3, is available right now for those who own the season pass for Far Cry 5 on both PlayStation 4 and Xbox One.
Far Cry 3 is an open world first person shooter game by Ubisoft that was first released way back in 2012 on the PlayStation 3, Xbox 360 as well as PC. The game was a critical smash upon release with many praising it's story, gameplay, setting as well its characters, most notably the game's big baddie, Vaas Montenegro, who some consider to be one of the best villains in a video game ever.
Here's a quick summary of Far Cry 3 (via Steam) if you're not familiar with it:
Far Cry 3 is an open world first-person shooter set on an island unlike any other. A place where heavily armed warlords traffic in slaves. Where outsiders are hunted for ransom. And as you embark on a desperate quest to rescue your friends, you realize that the only way to escape this darkness… is to embrace it.

AN OPEN WORLD FIRST-PERSON SHOOTER

Create your own FPS adventure. Customize your weapons, your skills and your approach to each mission, whether you favor intense run-and-gun action, stealthy close-up takedowns or long-range sniping.

AN ISLAND OF DANGER AND DISCOVERY

Explore a diverse island playground, from mountain ranges and swampy grasslands to white sandy beaches. Discover relics, hunt exotic animals, play mini-games and travel quickly by land, sea or air. Fight your way through the island's towns, temples, river ports and more!

UNCOVER A MEMORABLE STORY AND AN INSANE CAST OF CHARACTERS

Encounter an engaging and disturbed cast of characters as you take a gritty journey to the dark side of humanity, written by a Writers Guild Award winner.

PLAY WITH FRIENDS IN A FULL CO-OP CAMPAIGN

Play online and team up in a four-player campaign which challenges you to be your best and work together to prevail. Experience the island through the eyes of a wayward crew in their own quest to survive against the odds.

A DIFFERENT BREED OF MULTIPLAYER

Innovative multiplayer rewards skill and team play. To level up, players must support each other by boosting with battle cries, reviving teammates and calling in support weapons. After each match, players have the choice to punish or show mercy for their foes in fun and twisted ways, choreographed with interactive cutscenes.

USE THE MAP EDITOR TO CREATE AND ACCESS NEW CONTENT

The powerful and easy-to-use Far Cry Map Editor is back, with new and improved features. A community of mapmakers ensures a constant stream of all-new content with the very best being showcased for the whole world to enjoy. Using the included tools, you too can make amazing maps, quickly and easily.
Far Cry 3 Classic Edition is available right now for Far Cry 5 season pass holders and will be available as a standalone purchase on PlayStation 4 and Xbox One starting from June 26. As for PC players, those who purchased the game's season pass or Far Cry 5 Gold Edition won't be getting Far Cry 3 Classic Edition, they will receive the full version of Far Cry 3 instead.
Far Cry 5's season pass is currently going for RM 110 on the PlayStation Store, USD 29.99 on Microsoft Store and RM 105 on Steam. Don't forget to check out our review of Far Cry 5 right here.