Bethesda Announces New Fallout 76!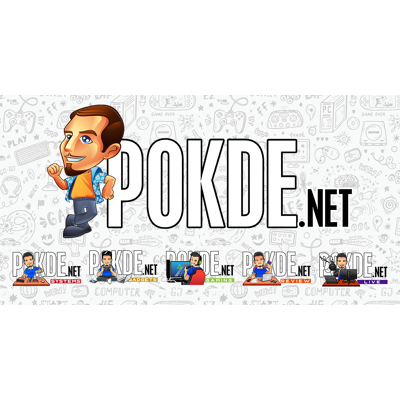 Step inside Vault 76
In a recent Twitch stream Bathesda announced a new addition to their beloved Fallout video game franchise called Fallout 76, much to the surprise and delight of many. After giving us a little tease on their Twitter account a couple of days ago, the teaser trailer for Fallout 76 finally dropped. Check it out below.
The teaser trailer doesn't really show much apart from a deserted shelter, presumably the titular "Vault 76". It starts out with a scene of a Pip Boy zooming out revealing an empty bedroom with a party hat and plastic red cup resting on a bedside table, indicative of some sort of party that happened prior. An invitation shown on a computer screen later in the trailer points to this.
The trailer then shows a television set broadcasting some sort of press conference with actor Ron Perlman's voice saying, "When the fighting has stopped and the fallout has settled, you must rebuild." Ron Perlman has become synonymous with the Fallout franchise, having lent his voice in almost all of the Fallout games.
The trailer then continues with a scene of an empty hall of sorts with tied up balloons and confetti strewn all over the floor. A huge banner with the words "Celebrate Reclamation Day" hangs on the wall, further indicating a party or a celebration happened. The trailer then shows us an unnamed survivor with a number 76 emblazoned on the back of his jumpsuit and putting on his Pip Boy. The trailer then ends with a quote from Ron Perlman and the Fallout 76 title card.
Again this is just a tease therefore details surrounding the game are scarce. However, the song "Take Me Home, Country Roads" could mean that the Fallout 76 will be set somewhere in West Virginia seeing that the words "West Virginia" are heard in the song's lyrics.
Another interesting detail uncovered by IGN's Jordon Oloman points that the dates featured in the trailer are set way before the first Fallout game which could mean that Fallout 76 is a prequel.
Ok, so I've done some trailer snooping. #Fallout76 is set prior to every Fallout game we've seen, occurs a few decades after the Great War. This is the year that Richard Grey (The Master) falls in the vat and mutates. Interesting. #PleaseStandBy pic.twitter.com/ALNaawhU6D

— Jordan Oloman 🦆 (@JordanOloman) May 30, 2018
Kotaku also mentioned that they heard that Fallout 76 might be "an online game of some sort". Could this mean that the game will have online multiplayer? I guess we'll find out from Bathesda themselves during their presentation at this year's E3 conference this June. Stay tuned for our coverage on that.
Pokdepinion: Wow I didn't expect a new Fallout game so soon after Fallout 4. It's gonna be interesting to see if Fallout 76 does indeed turn out to be a prequel or something. Also hopefully it'll be more enjoyable than Fallout 4.