Review
Cooler Master MasterKeys Pro L mechanical keyboard review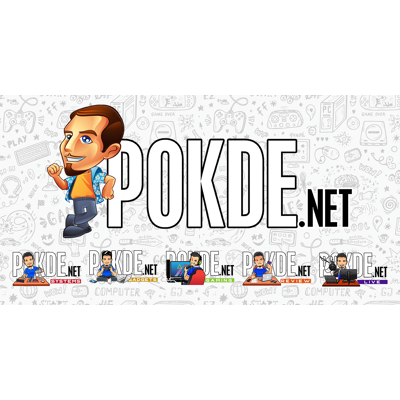 Positives
+ Comprehensive package
+ Simple no-nonsense design
+ Cable routing channels allow for basic cable management
+ Extensive RGB lighting modes
+ Original Cherry MX RGB switches
+ Easy to use on-keyboard macro recording and lighting options
+ Standard keys ensure compatibility with third party keycaps
Negatives
- Certain keys can get stuck point to bad quality control
- Incomplete driver software; doesn't have macro programming functionality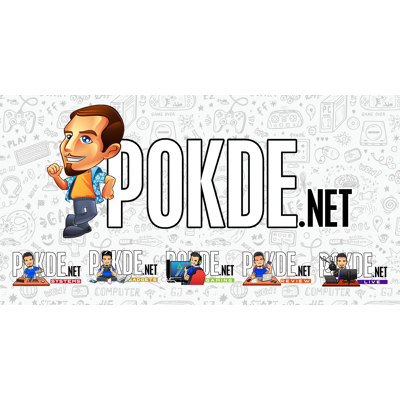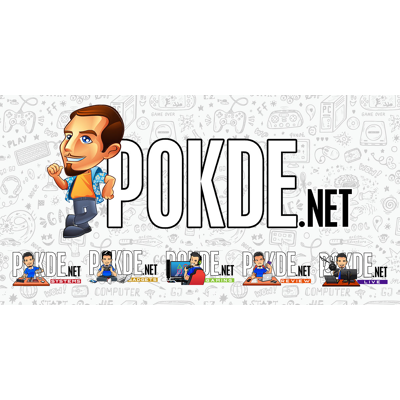 Whew, that title was a mouthful! Cooler Master's latest entry to the mechanical keyboard game, the Cooler Master MasterKeys Pro L mechanical keyboard features RGB lighting, something that was lacking in Cooler Master's line up for quite some time. With Cooler Master's extensive experience in mechanical keyboards, including the unique one-of-a-kind Cooler Master NovaTouch, we take a look at the Cooler Master MasterKeys Pro L with really high expectations.
Unboxing
Cooler Master is definitely proud of the Cooler Master MasterKeys Pro L's RGB lighting. Not only did they state it out in words, they also made sure to highlight the 16.7 million color backlighting available for each and every key on the Cooler Master MasterKeys Pro L. The product image shows it in all of its RGB glory, of course.
The rear lists some of the highlight features available in Cooler Master MasterKeys Pro L, and also offers an exploded view of the keyboard.
The keyboard itself is wrapped in a nice fabric sleeve, which can be reused to protect the Cooler Master MasterKeys Pro L during transport. This I really like because mechanical keyboards last a long while, and during that long lifespan, you will surely have to carry it around in a backpack. An extra sleeve is great protection from the abrasive environment in your bag.
Lifting out the keyboard, I found a 1.5m sleeved microUSB cable, a wire keycap puller and also a leaflet guiding you on how to use some of the advanced functions on the Cooler Master MasterKeys Pro L. As most keyboard enthusiasts will know, wire keycap pullers are preferable over ring keycap pullers due to the simple fact that ring keycap pullers rub over the sides of the key before latching on the the edge, which means it can potentially scratch the keycaps. The microUSB cable is also a great switch from the older miniUSB standard for keyboards, which will mean that you can replace the cable anytime with any of the smartphone charging cables available in the market, like the excellent iCable i10 Power Series microUSB cables.
Appearance
The Cooler Master MasterKeys Pro L isn't the most striking mechanical keyboard out there. The overall design can be described as a rectangular chunk of plastic, pretty standard issue. Cooler Master did make full use of the space available though by adding four profile switcher keys in the space usually spent on status LEDs. The frame of the Cooler Master MasterKeys Pro L is also more compact than the previous designs by Cooler Master.
The bottom of the keyboard is plain as well, with Cooler Master prioritizing function over form. Cable routing channels are a necessary feature in any keyboard that I use, and I am glad to find them here on the Cooler Master MasterKeys Pro L. The feet here are big and rubbery, with wide flip out feet.
The side profile shows that this keyboard is really quite thick. The Cooler Master MasterKeys Pro L isn't a low profile keyboard like the Cherry MX Board 3.0 or the Tesoro Gram Spectrum, but this kind of thickness is considered pretty standard for mechanical keyboards.
Specifications
| | |
| --- | --- |
| Body material | Plastic, with metal backplate |
| Keycap | Laser engraved ABS keycaps |
| USB report rate | 1000 Hz |
| Switch type | Cherry MX Red RGB |
| Microprocessor | 32bit ARM Cortex M3 |
| Cable | 1.5m, detachable, sleeved, microUSB connector |
| Weight | 1090 g |
| Included accessories | Quick start guide, wire keycap puller,  reusable fabric sleeve |
User Experience
Plug the Cooler Master MasterKeys Pro L in to your PC, and it works. Well, any keyboard does, actually. Thanks to the nice cable routing channels, I was able to do some rudimentary cable management on my already messy desk. You can opt to route it to exit from the right, left or middle of the body, which is pretty great.
The large flippy feet are sturdy and offer enough grip to prevent it from sliding around too much. "Enough" here means that it wasn't sliding all over the place while typing out articles or stuff, but after a long session of Warframe, I did notice that it has moved from its original position slightly.
The Cooler Master MasterKeys Pro L doesn't feature dedicated media keys, and the keys above the arrow keys serve double duty as media keys. I do prefer this configuration as I rarely use the media keys on my keyboard, but those who do might find it troublesome having to press the Fn key before being able to use the media keys.
As an RGB keyboard, the Cooler Master MasterKeys Pro L features a comprehensive set of lighting modes. You can control everything on the keyboard itself, or install the driver software to customize the lighting effects more easily. You can even play a game of Snake on the keyboard itself, if you fancy that kind of thing. The white metal backplate is great as it allows the RGB lighting to diffuse around the keys, offering a nice glow.
Speaking about the driver software, it was here I noticed the first shortcoming of the Cooler Master MasterKeys Pro L; the driver software only allows you to customize the lighting effects, and does not offer any macro recording capability. You will have to do that on the keyboard itself via the hotkeys. Many other gaming keyboard manufacturers are able to bake this functionality into their driver software, and Cooler Master's glaring omission here baffles me. I do believe this can be fixed via a firmware update and/or a driver software update, and I hope Cooler Master gets it right, pronto.
If you want to talk about the typing experience, nothing really beats the original Cherry MX switches. RGB illumination is just the icing on the cake. The laser engraved keycaps may be a slight drawback, as they have lesser durability when compared against doubleshot keycaps on some of the competition. That aside, the Cooler Master MasterKeys Pro L is a great performer. Typing, gaming, any activity that involves pressing keys on a keyboard is a bliss, but I did encounter certain keys that got stuck.
The keycaps were unable to spring back up because they hit the frame. I am not sure of the prevalence of this problem but it definitely affected the sample I tested. I believe this is due to inaccurate manufacturing tolerances of the keycaps and frame.
Worth nothing is the standard length Ctrl key, which is a boon for those who are into custom keycaps. As most of you know, a larger Ctrl key does make it easier to tap it while gaming, but it definitely limits your choice of third-party spacebar keycaps. With the Cooler Master MasterKeys Pro L's standard keycaps, you can definitely make it yours.
Conclusion
The Cooler Master MasterKeys Pro L is a great keyboard, but it can definitely be better. For starters, a more complete driver software and better quality control to prevent keys getting stuck. Doubleshot keycaps may be wishful thinking but a man can always hope for more bang for his buck, right? Speaking of which, the Cooler Master MasterKeys Pro L retails for RM699, which is quite reasonable for a keyboard with Cherry MX RGB switches. Do we think you should get it? Definitely, but after Cooler Master fixes their quality control.