YouTube Highlights Malaysia's Best Female Creators – Empowering Women and Challenging the Stereotype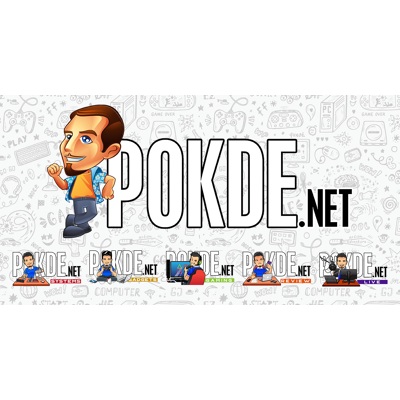 Across the globe, female content creators have been breaking new boundaries and challenging stereotypes on YouTube. Google Malaysia decided to showcase some of the best female content creators in Malaysia right now.
YouTube Highlights Malaysia's Best Female Creators
YouTube is the home of many different kinds of videos covering a broad range of topics. It is one of, if not, the most diversified video content platform on the internet right now. As time went by, more and more women have begun expressing themselves on YouTube. Not only have they gained a following, they've also broken new boundaries and stereotypes surrounding them.
For this edition of Generation YouTube, the folks over at Google Malaysia decided to put the spotlight on women empowerment by showcasing some of the best Malaysian female content creators today; Jenn Chia (SolmJenn on YouTube), Leona Chin, and Linora Low. These 3 content creators have seen quite an interesting journey in their YouTube career.
Jenn Chia, the YouTuber with almost 50,000 subscribers, was genuinely surprised as to how YouTube opened up a whole new world for her. She talked about how there's this idea on social media where everyone needs to present the "perfect" version of themselves but that's not necessarily who they truly are. Instead of doing the same thing, she chose to portray her true, wackier self on YouTube by making funny, relatable videos.
While a lot of the things she does can be considered embarrassing for a lot of people to be doing in public (nothing lewd, don't worry about it), she does it because she wants to convey a message albeit in a funnier fashion. While this may make people think that she's crazy, she doesn't mind it as she simply wants people to not only be true to themselves, but also challenge them to be the best version of themselves.
"I realize by sharing a thought, an idea or a story, YouTube is able to connect me with other who either felt the same or have different worldviews that would enrich mine."
Professional drifter Leona Chin has also dabbled in content creation on YouTube but how she managed to gain a foothold in the world of motorsports was also thanks to YouTube. She literally went on YouTube to watch several "how to drift" videos as a means of starting out and eventually with the help of friends, she started to get better at it.
It's no easy feat, especially for a lady in a male-dominated sport, but Leona didn't see that as a reason to stop doing what she loves. "Under the helmet and race suit, no one knows if you're a guy or a girl, just how good you are. I have fun seeing people's expressions when they find out that under the helmet is actually a woman," said Leona.
Leona makes plenty of videos on her YouTube channel, documenting her experiences in the motorsport world and teaching her viewers about some of the basics.
Fitness icon Linora Low, who is also the host of MIX FM's MIXBlitz, initially started her YouTube channel as a means of keeping track of her personal fitness goal, which was her attempt at her first bikini competition in 2017. Little did she know, her actions inspired a wide number of people from various parts of the world and people started to look up to her when it comes to fitness.
"YouTube is also a place where I can document the whole journey so that I can look back and see my progress while sharing my transformation experience to inspire and educate others."
Many people have wondered what it took to be where they are right now. They have a mutual opinion on this which is to "just do it". The first step is always the hardest and is probably why many people aren't able to take that leap of faith but every single one of them reminded that it could bring a new realm of possibilities if you just tried. Jenn even added on by saying there's nothing wrong about uploading videos so people should be encouraged to do more of it if they want to.
YouTube has always been an open stage where anyone can share their story. According to a Nielsen research, 50% of YouTube's global audience is female, which makes it all the more important for the platform to be championing women.
If you want to check these YouTubers out, feel free to click on their names right below here:
SolmJenn (Jenn Chia)
Leona Chin
Linora Low
Pokdepinion: Looking for a reason to start something new? Perhaps this would be the wake up call that you need. We know we had one, and we have been inspired by these women ever since.