[IFA 2019] Acer's new ConceptD Pro notebooks feature NVIDIA Quadro graphics for the real pros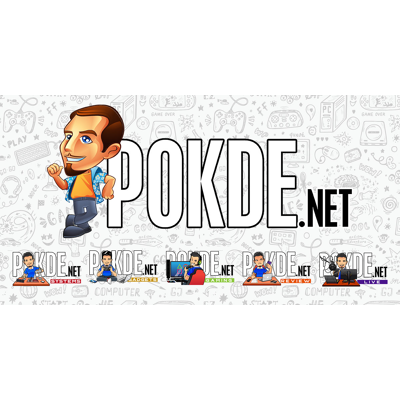 Acer's announcements at IFA 2019 were mainly focused around their creator ConceptD series. A number of ConceptD notebooks were showcased, but not just any ConceptD notebook, but the ConceptD Pro ones, featuring NVIDIA Quadro GPUs.
The previous lineup of ConceptD notebooks featured GeForce RTX graphics, which is plenty great for productivity, but to ensure maximum compatibility and reliability, that's when you need Quadro graphics which are validated for professional applications. The ConceptD 9 Pro, 7 Pro and 3 Pro are what you need, if you know what I am talking about.
ConceptD 9 Pro
From the top, we have the ConceptD 9 Pro. This is their flagship ConceptD Pro notebook, featuring Acer's unique Ezel Aero Hinge which allows the beautiful 17.3″ 4K PANTONE Validated, 100% Adobe RGB with Delta E <1 display to flip around. The exemplary display is also touch sensitive, and supports Wacom's EMR stylus with 4096 levels of pressure sensitivity. But we are only touching on the outside now.
The insides of the ConceptD 9 Pro is equally impressive. In fact, maybe more so. The ConceptD 9 Pro pairs a NVIDIA Quadro RTX 5000 GPU equipped with 16GB VRAM with a 9th Gen Intel Core i9 processor for the processing power you need for animations, engineering simulations and also AI development. The ConceptD 9 Pro is also part of the RTX Studio program, which promises perfect compatibility with over 40 RTX-accelerated apps.
The ConceptD 9 Pro will be available starting November priced from $5800 (~RM24322).
ConceptD 7 Pro
The ConceptD 7 Pro is a more conventional notebook, although the hardware inside is anything but conventional. It packs the same Quadro RTX 5000 GPU as the ConceptD 9 Pro, but drops the CPU for a 9th Gen Intel Core i7 processor. But what makes the ConceptD 7 Pro amazing is that all that hardware is packed into a 17.9mm thin and 2.1kg light package. All that, despite a 15.6″ 4K display that's of course capable of 100% Adobe RGB with an accuracy of Delta E <2. It's also PANTONE Validated.
For the ConceptD 7 Pro, availability will begin this month in North America priced from $2700 (~RM11322).
ConceptD 5 Pro
The ConceptD 5 Pro is available in two sizes, 15.6″ and 17.3″. Both sizes come with 4K, PANTONE Validated, 100% Adobe RGB coverage and a DeltaE <2. While the earlier ConceptD 5 showcased at Computex 2019 featured an Intel Core i7 with Radeon RX Vega M GL graphics, the new ConceptD 5 Pro comes with a NVIDIA Quadro RTX 3000 GPU mated to a 9th Gen Intel Core i7 CPU. The ConceptD 5 Pro should be a dream for those who demand portability thanks to its special magnesium alloy chassis that only measures 16.9mm thin.
For those who do not need the Quadro graphics, the ConceptD 5 has also been refreshed with 9th Gen Intel Core processors and GPUs ranging up to the GeForce RTX 2060.
The ConceptD 5 will start from $1800 (~RM7548), while the ConceptD 5 Pro is priced from $2000 (~RM8387).
ConceptD 3 Pro
For those on a budget, the ConceptD 3 Pro is the "baby" of the ConceptD Pro family. You still get a NVIDIA Quadro T1000 GPU, a 9th Gen Intel Core processor and the ConceptD series' bread and butter high quality display.
For those on an even tighter budget, the ConceptD 3 offers a NVIDIA GeForce GTX 1650 to accelerate performance in GPU-taxing workloads.
The starting price of the ConceptD 3 is $1000 (~RM4193), while the ConceptD 3 Pro comes in from $1700 (~RM7129).
ConceptD CM2241W
For professionals, one screen is usually not enough. The ConceptD CM2241W addresses that with a stylish design and excellent color accuracy with 99% Adobe RGB coverage. It also sports a 75 Hz refresh rate for a smoother viewing experience.
Availability of the new ConceptD notebooks will differ across regions, so stay tuned for local availability of the devices here in Malaysia!
Pokdepinion: I would love me a ConceptD 5… Also Acer did mention that the white finish are stain resistant… So I guess I would be fine with one of them.